Necromunda: Hired Gun – New Trailer Out Now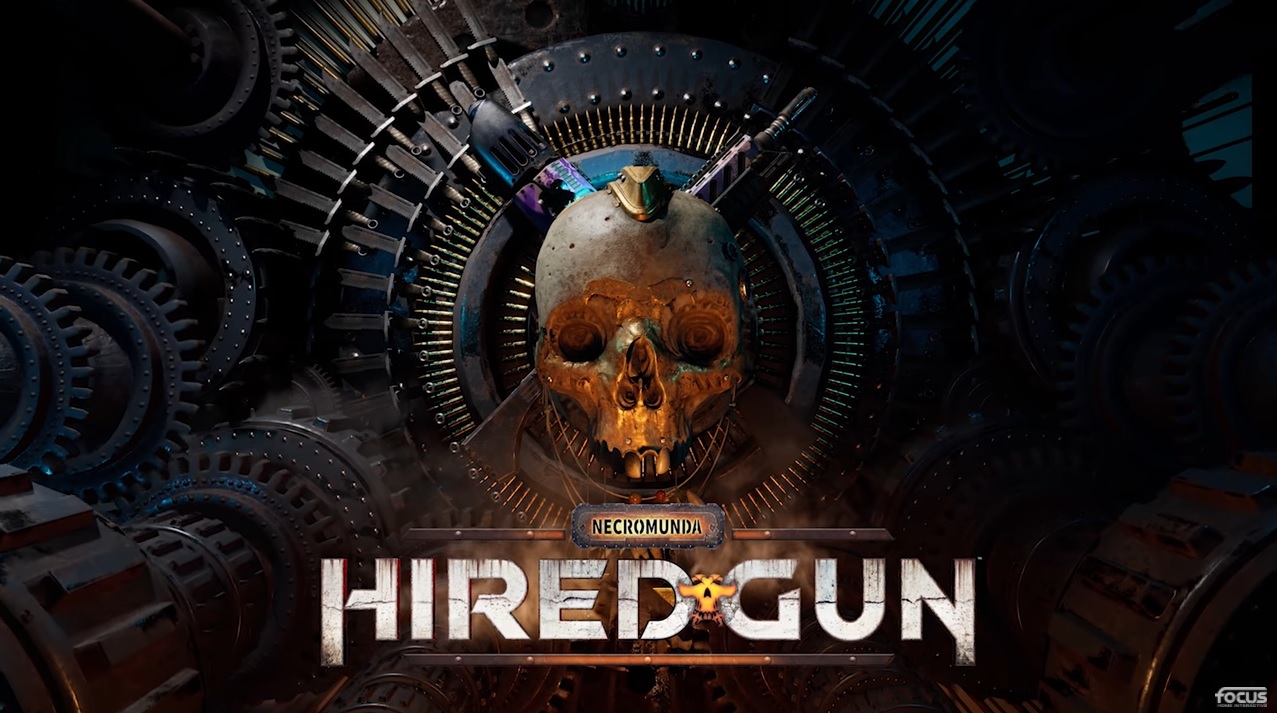 I hope you're ready for some fast paced gunplay in the Underhive. Get ready for some amazing eye candy! It's Necromunda: Hired Gun.
Hold on to your hats, things are getting crazy and all first person in the new game coming from Focus Home Interactive. This new trailer has a ton of awesome stuff to see so check it out:
"Necromunda: Hired Gun – the new, action-packed indie FPS for consoles and PC is revealed with release date in an epic trailer and opens pre-orders.
Focus Home Interactive and StreumOn Studio are delighted to announce and debut the brand new bombastic, violent FPS: Necromunda: Hired Gun. The game is based on Games Workshop's dystopian cityscape, Necromunda, set in the Warhammer 40,000 universe – where gangs battle for survival in a nightmare underhive.
Starting June 1st, hunt your targets, upgrade your guns and bionic augments, and cash in your bounties on PlayStation 5, Xbox Series X|S, PlayStation 4, Xbox One, and PC, as you seek the truth across the endless hive city. Watch the reveal trailer now!"
That's not all either. GW also released some more screenshots from the game which were also released in a leak earlier.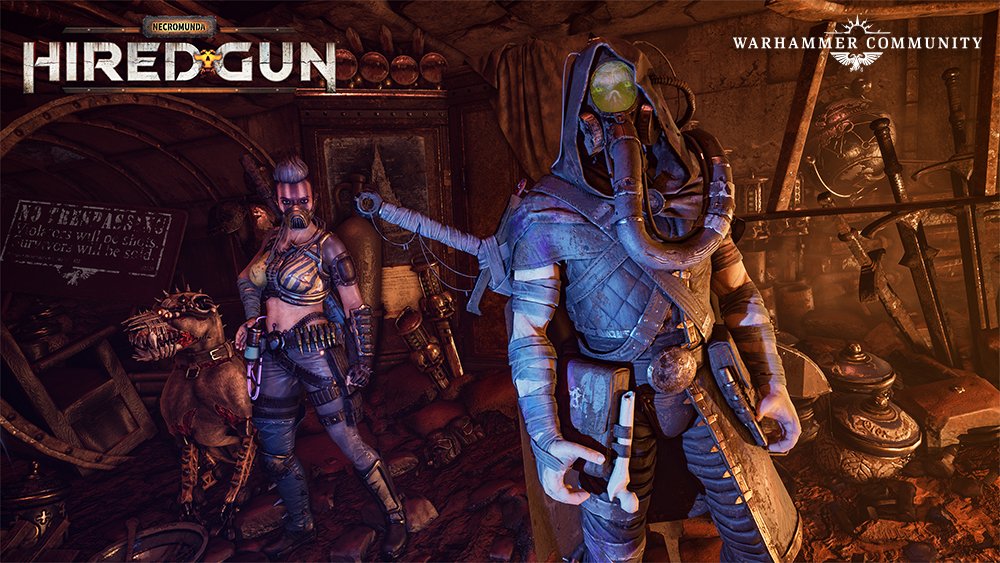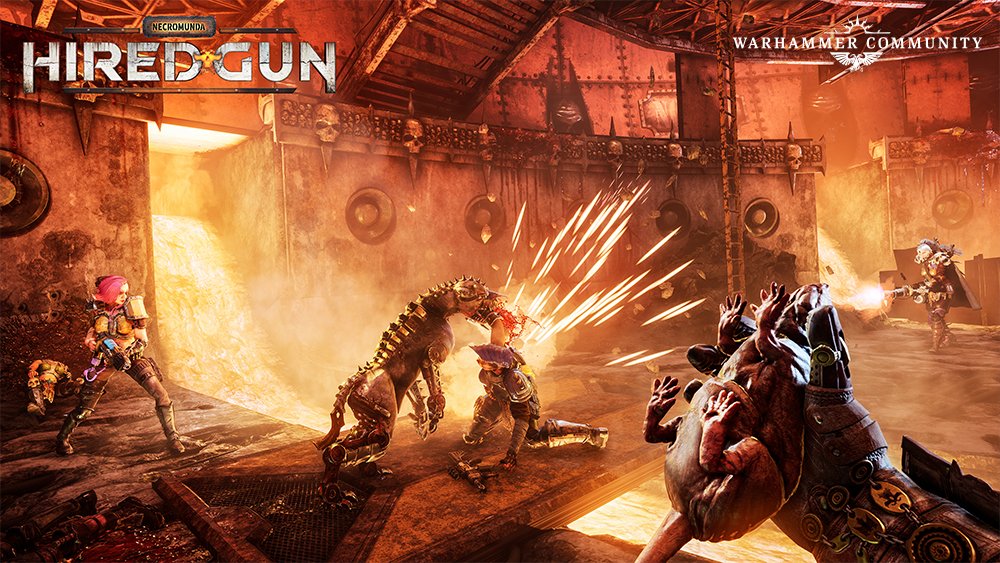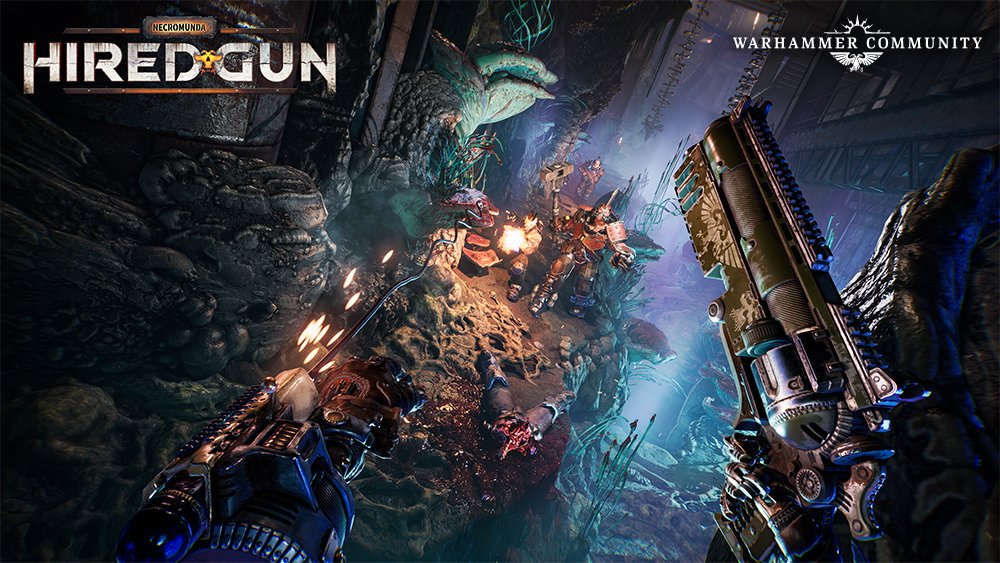 Subscribe to our newsletter!
Get Tabletop, RPG & Pop Culture news delivered directly to your inbox.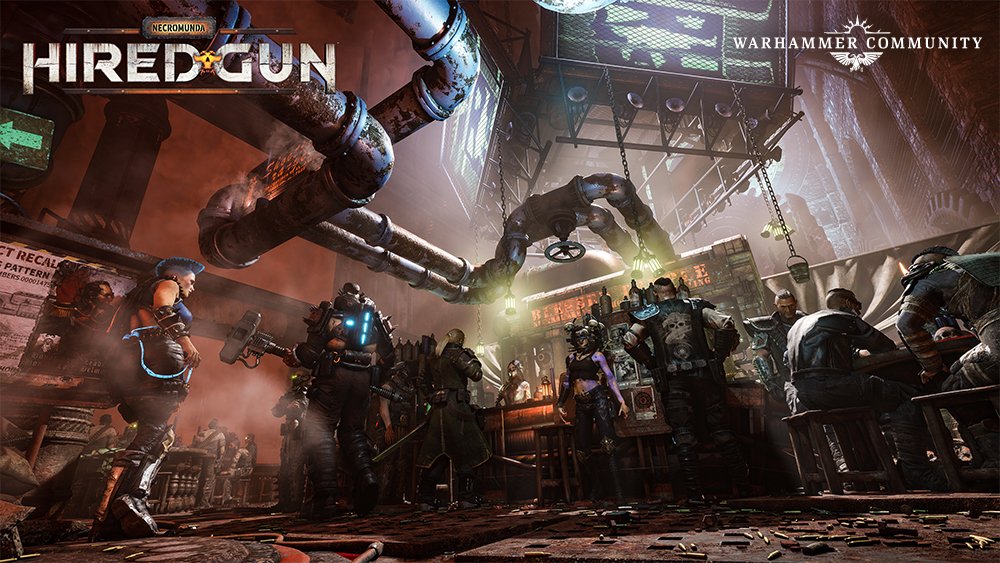 Some eagle-eyed fans have also spotted a certain Cyber-Mastiff and yes, that is your only real ally in the Underhive. And also, you are totally going to be able to pet your dog.
"Necromunda: Hired Gun is the first-ever real-time action game set within the Imperium's most notorious hive city, where you'll hunt down some of the most dangerous bounties around with the only two things you can trust at your side: your guns and your cyber-mastiff. "
Visually, this game does look pretty! And from the limited gameplay we saw, it also looks pretty fast paced. This will be the first time get to dive into the pits of the Spires on Necromunda and get down and dirty FPS style. The game looks to have some elements of Parkour movement, too – which is going to be handy for getting around the sprawling pipes and catwalks of the Underhive. I can't wait to get my hands on this one and we won't have to wait *too* long.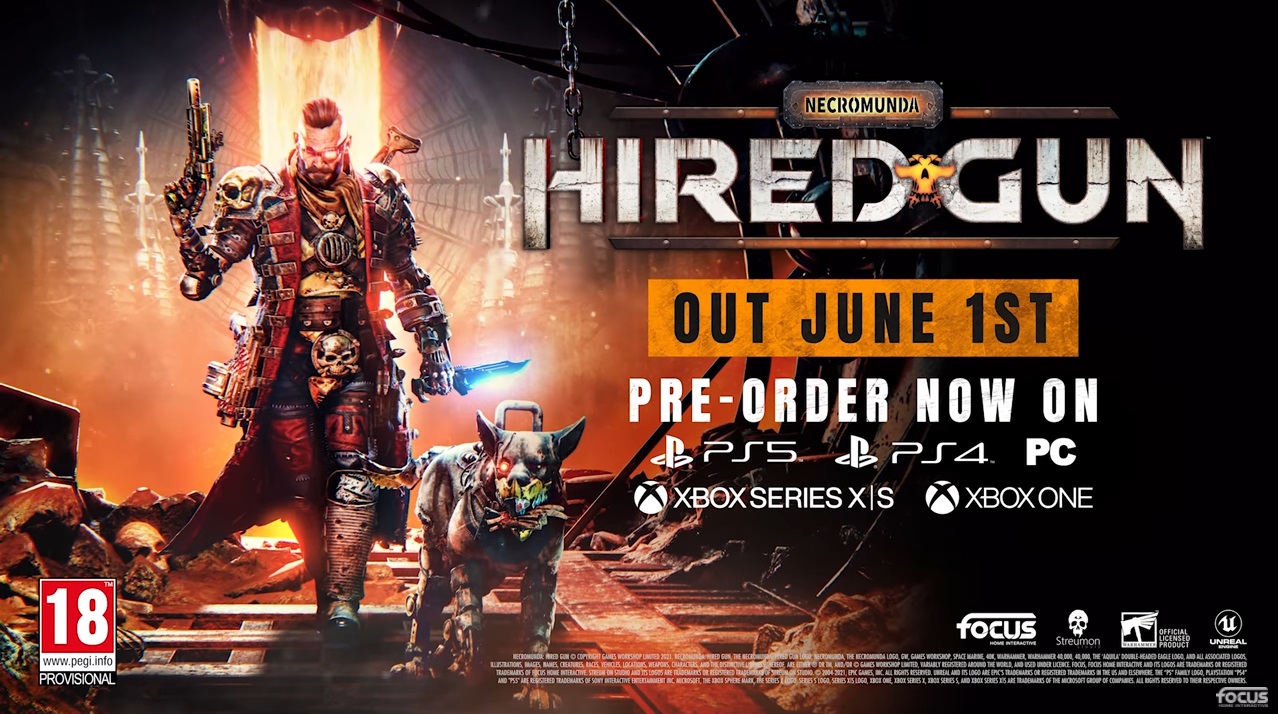 It's going to be out June 1st! That's a few short months away…
Time to get locked and loaded. Necromunda: Hired Gun here we come!