New 'Shadow and Bone' Trailer Brings Light to and Ever Growing Darkness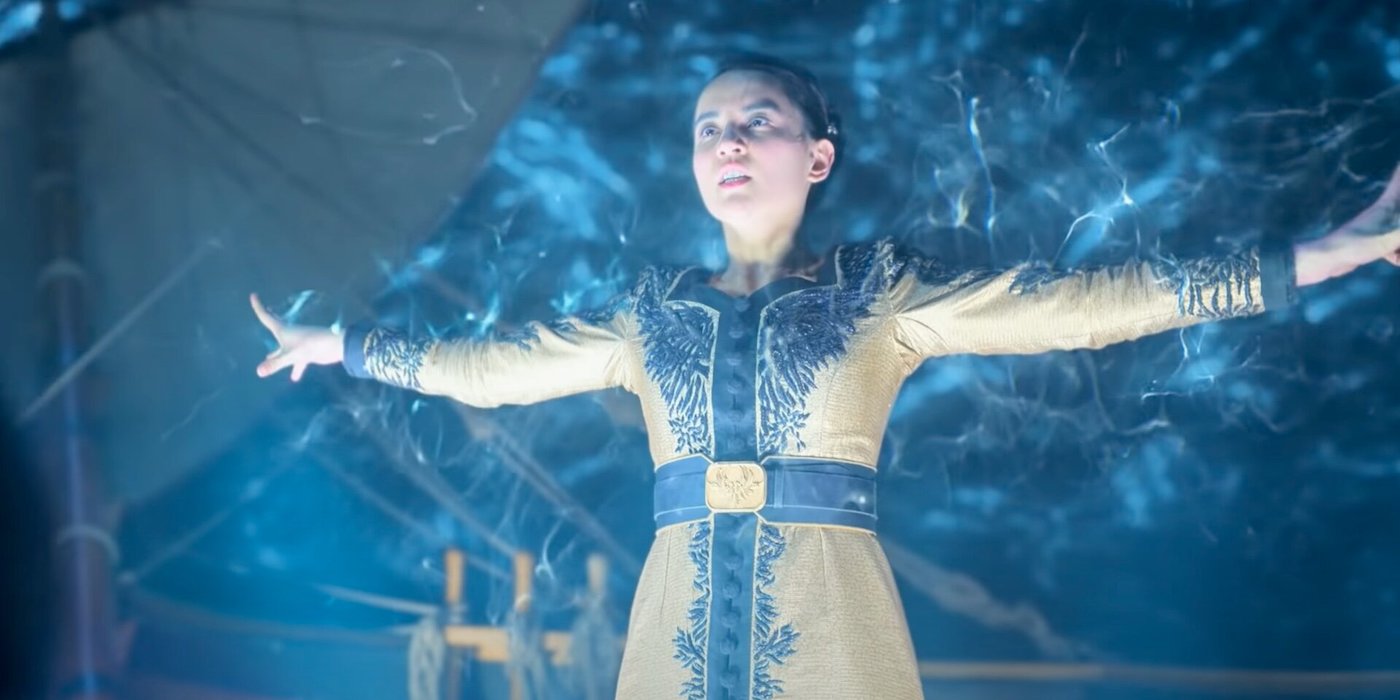 Alina Starkov can save her world, but can she do it before the treachery of those around her destroys her?
In an alternate, war-torn world Alina Starkov, a young woman and talented map maker, unleashes a phenomenal power to conjure pure light. A power that could set her country free by destroying the Shadow Fold – a growing, nearly impenetrable darkness that's taking over the land. She joins an elite force of magical soldiers known as the Grisha to learn how to control her powers. Alina's journey will require her to navigate a dangerous world and duplicitous people to meet her destiny.
The new trailer takes us deeper into the Shadow Fold and gives more clues about Alina's abilities and their value to those in power.
The series is based on Leigh Bardugo's worldwide bestselling Grishaverse novels. If you're a Hunger Games or His Dark Materials fan, this looks perfect for you. Secret powers, danger around every corner, and a world in peril to save. The cast has a lot of fresh new faces – it's led by Jessie Mei Li as Aline and includes Freddy Carter, Archie Renaux, Amita Suman, and Kit Young. Eric Heisserer (Bird Box, Arrival) is the showrunner.
Shadow & Bone drops on Netflix on April 23rd.