Star Wars: Grand Moff Tarkin Tests 'The Bad Batch' in New Trailer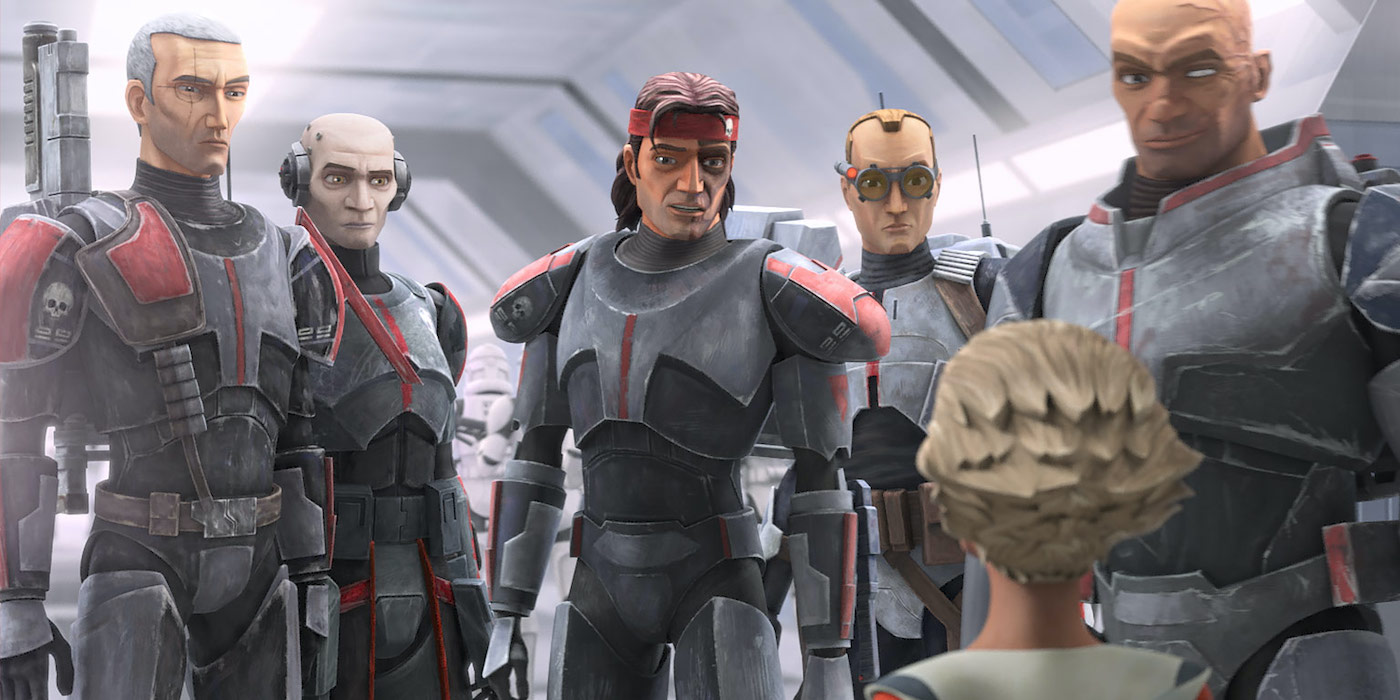 Get your first look at Hunter, Echo, Tech, Wrecker, and Crosshair in the action packed Bad Batch series.
The first of this year's Star Wars series arrives, appropriately, on May 4th with a 70 minute long premiere episode. Fans will join the soldiers of Clone Force 99 as they find themselves on a new mission in a changing galaxy in the aftermath of the Clone War.
There's a bunch of the fast paced action and humor that the characters are known for in this new peek at the series. It looks awesome and I can't wait to dive in.
The trailer opens with Grand Moff Tarkin praising the team's skills while they gleefully destroy a bunch of droids – but it's clear he's not amused by their individuality. A trait that doesn't fit in the soon-to-be Empire's requirement of uniformity. Despite their talents, Tarken marks them as enemies of the state and Clone Force 99 is forced to go out on their own.
They pick up a new member on Kamino and what follows looks like a grand adventure with some familiar faces. They meet Fennec Shand (voiced by Ming-Na Wen, reprising her role from The Mandalorian) and Saw Gerrera (voiced by Andrew Kishino, who brought him to life in The Clone Wars) along the way. Meetings that will have the batch deciding what their post war lives will be.
I'm sure we'll be seeing more characters from the period which tie the series to existing live action series/movies. Anyone you want to see?
The Bad Batch premieres on DisneyPlus on May 4th.