Terror is Only Limited by Your Imagination in New Streaming Series 'Calls'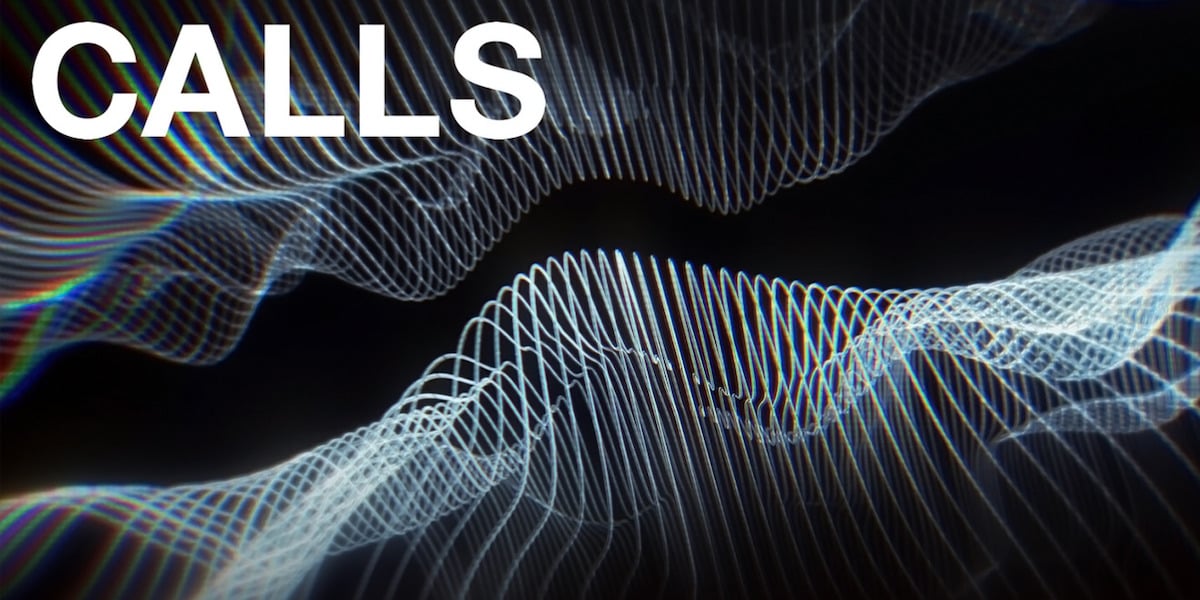 Something is horribly wrong in this format pushing series that proves phone conversations can be utterly terrifying. Get ready for your imagination to go wild.
AppleTV+ is pushing the boundaries of what a streaming show can be with Calls – a story told only with voice and sound visualization.
Based on the buzzy French series of the same name, Calls is a groundbreaking immersive television experience that masterfully uses only audio and minimal abstract visuals to tell bone-chilling snackable stories. Launching in a binge model worldwide, all nine 12-minute episodes are told through a series of phone calls that use sharp writing, compelling voice talent and graphics to aid in transcribing the darkly dramatic conversations onto the screen. These relatable scenarios transport the audience into familiar situations that quickly become surreal with thrilling and frightening moments.
The story is told using short-form episodes that have some sort of connection. It's a novel format for TV that leaves a lot to the imagination. Based on this trailer, they're incorporating the surreal visuals into telling the story, adding another level to a series we'd typically get in podcast form. I am very curious about the story and the method they've chosen to tell it – I will be giving Calls a try. As an aside: I can't help but wonder if this will provide a more immersive experience for the Deaf and hard of hearing community who are often left out of audio first platforms like podcasts and radio plays.
The voice cast features Lilly Collins, Rosario Dawson, Karen Gillan, Jennifer Tilly, Mark Duplass, Pedro Pascal, and a bunch more. The story and script are from Timothée Hochet, creator of the French series.
Calls arrives on Apple TV+ starting on March 19.