Candlekeep Mysteries is packed full of mysteries and tomes and magical artifacts–but it's also full of maps and monsters, which can be yours today.
If there's one thing every D&D player needs, it's a collection of maps, whether you're making maps of the places you've been, or you're looking for a floorplan for the site of your next adventure, or perhaps you want to give your DM some ideas for your new headquarters, maps are an invaluable asset to anyone, adventurer and DM alike.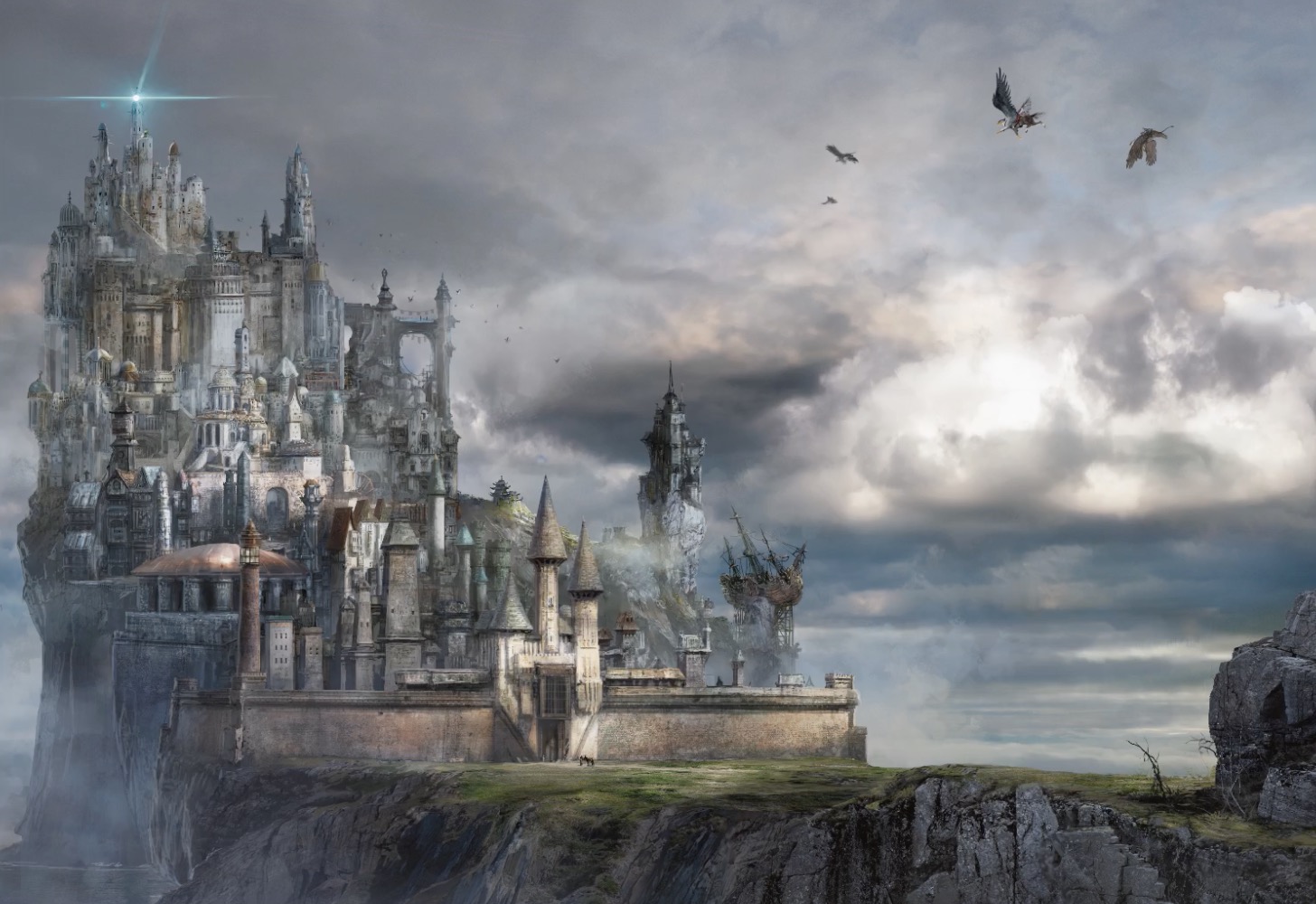 Honestly new maps and new encounters are half the reason to pick up the pre-done adventures, because even if you're not playing through a Candlekeep Mystery, the resources in it are incredibly modular and you can drag and drop them into your campaign. And you can do exactly that in the latest Dragon+, which collects together maps and materials from two different adventures: The Joy of Extradimensional Spaces and Mazfroth's Mighty Digressions  and offers them up for an easy, free download. Check 'em out below.
Mazfroth's Mighty Digressions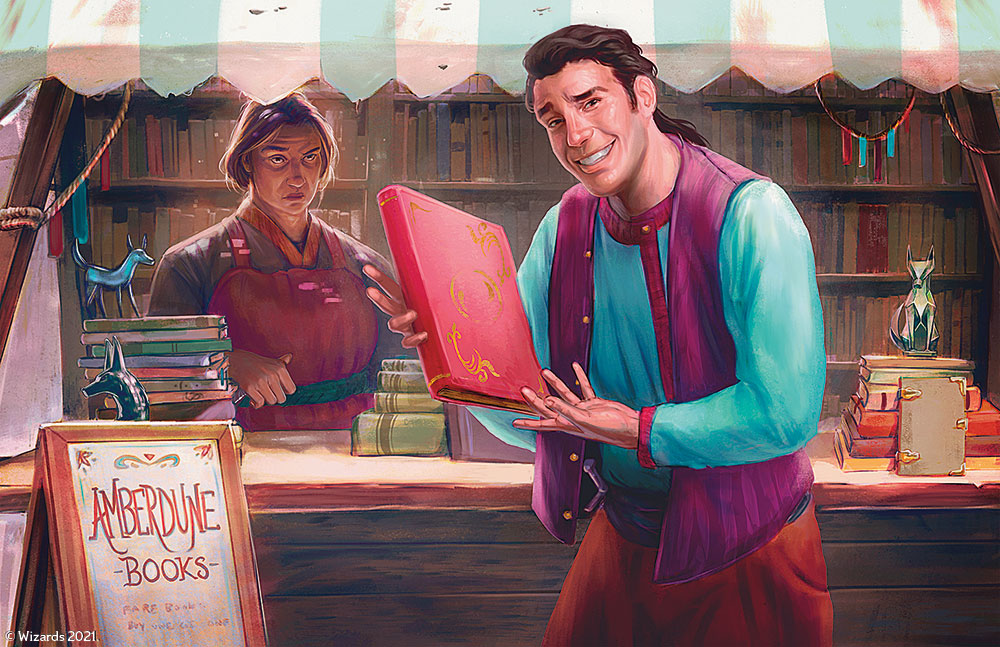 In this adventure for 2nd level characters, a monstrous revelation sheds light on a book merchant's scam.

The adventure itself centers on a collection of essays called Mazfroth's Mighty Digressions, delivered to Candlekeep only a few days ago. It was donated by a scholar from Waterdeep who purchased the journal in the markets of Baldur's Gate. Seven inches wide and nine inches tall, the book's brown leather cover is worn from time and use and contain a collection of eclectic essays.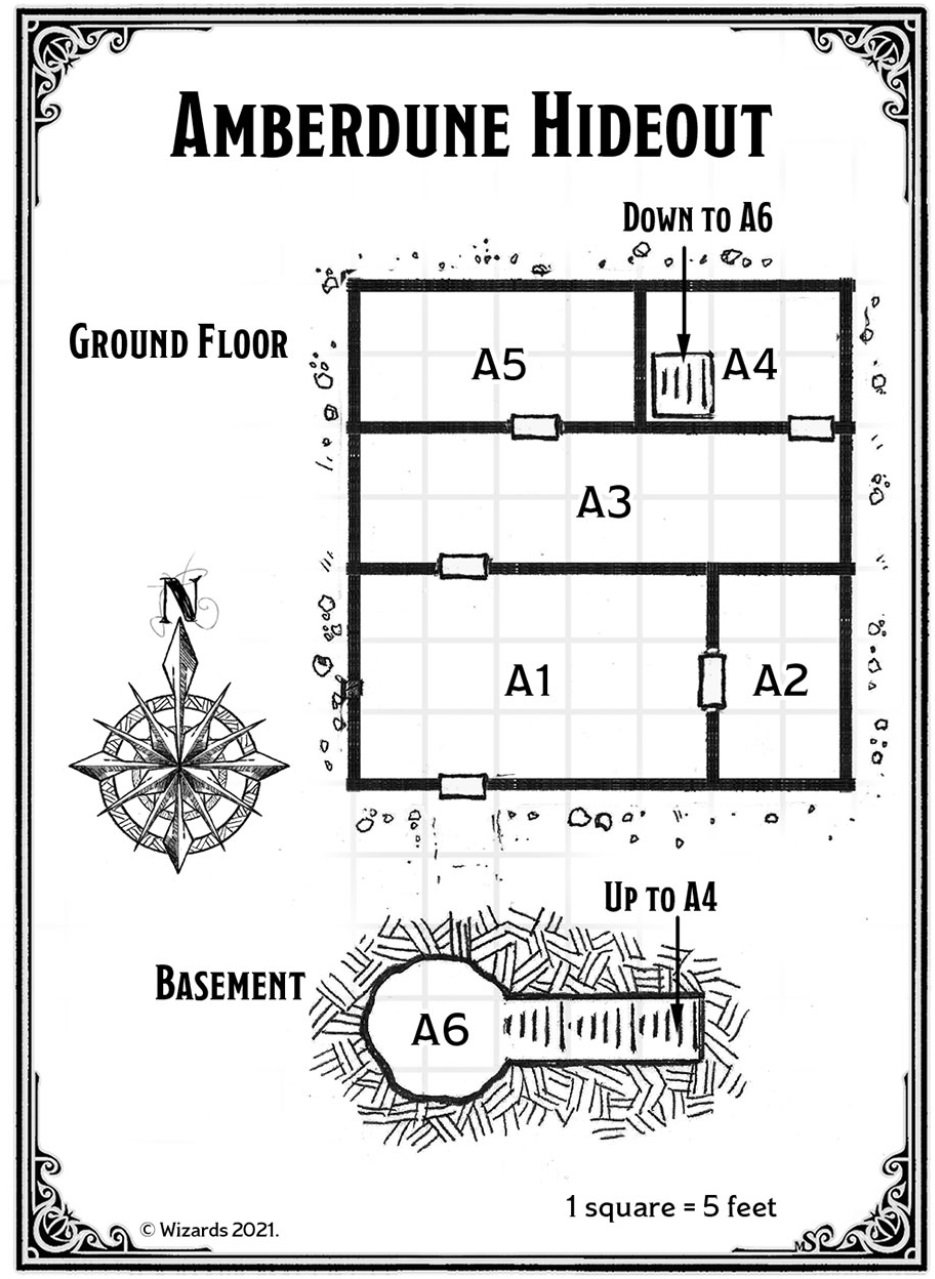 And as you can see, you get a decent hideout map out of the deal, which comes in two varieties, tagged, as seen above, and untagged, which leaves the map blank and ready for you to fill in: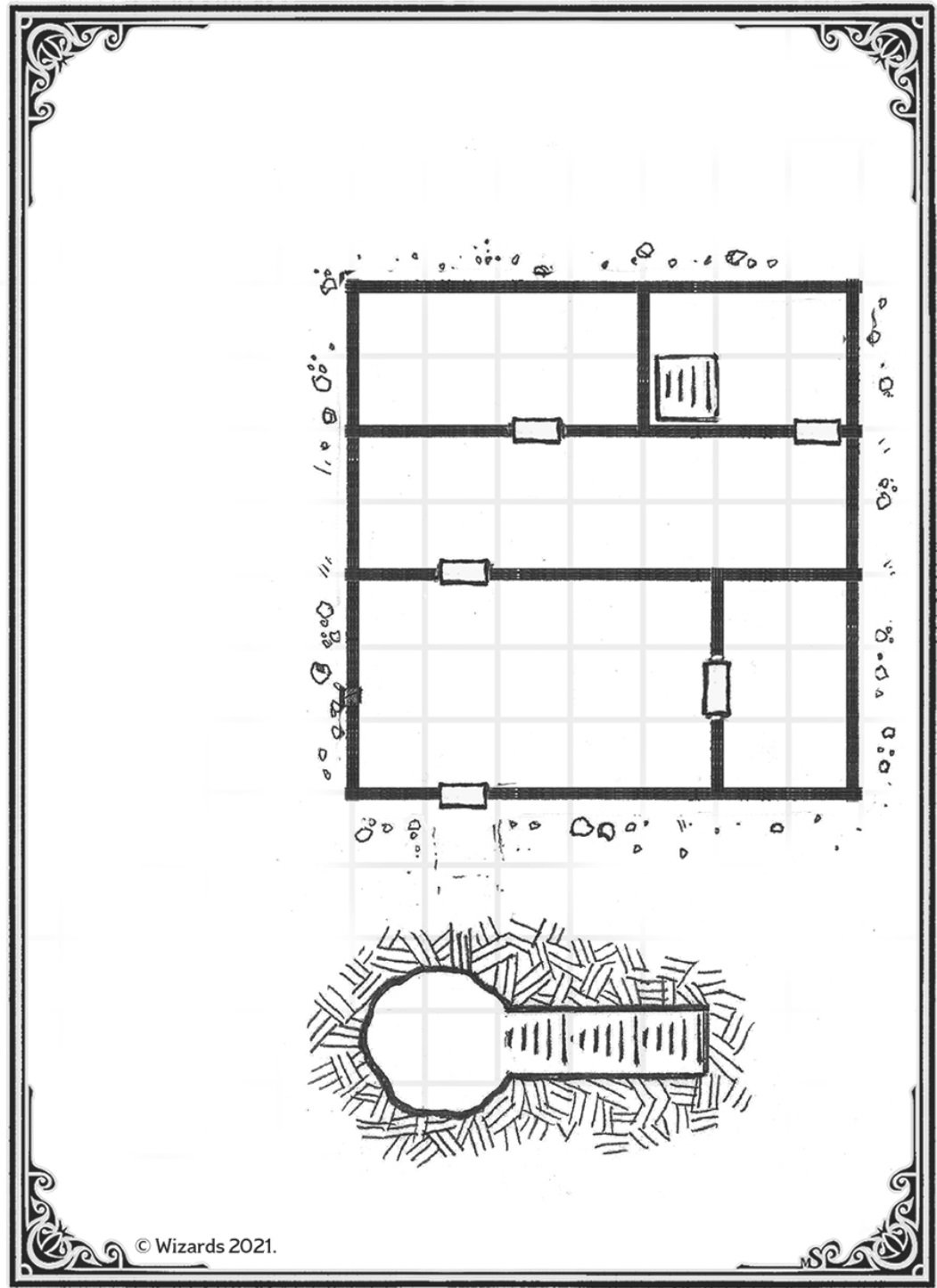 So whether you're looking to make your own hideout, or some other kind of building might fit into this floorplan, you've got the chance with the map featured above.
The Joy of Extradimensional Spaces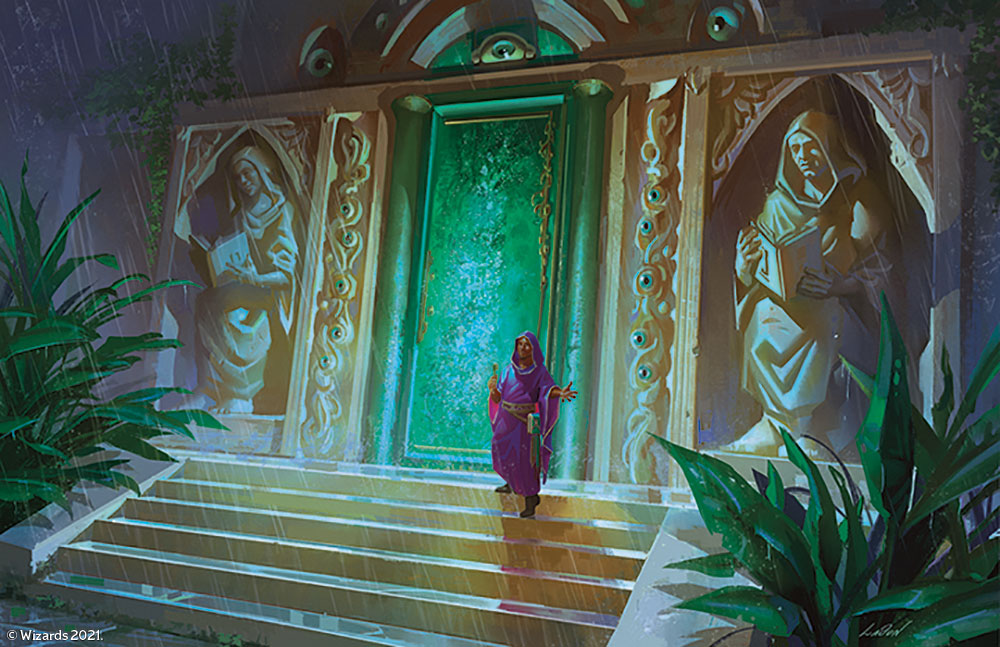 In this adventure for 1st level characters, a book leads parties on a quest to find a missing sage.

Looking to get started quickly or run the adventure as a one-shot? In order to set events into motion as quickly as possible, consider the following:
Have the characters already at Candlekeep. Presume they know each other, and have connections with a stricken town in need of aid.
Inform the characters that the sage Matreous can provide their town the assistance they need; and that Matreous is also here at Candlekeep sequestered away studying a book on extradimensional spaces.
Begin with the characters just outside Matreous's private study room, and the knowledge that he has not left it. As soon as they enter and find him missing, the adventure begins!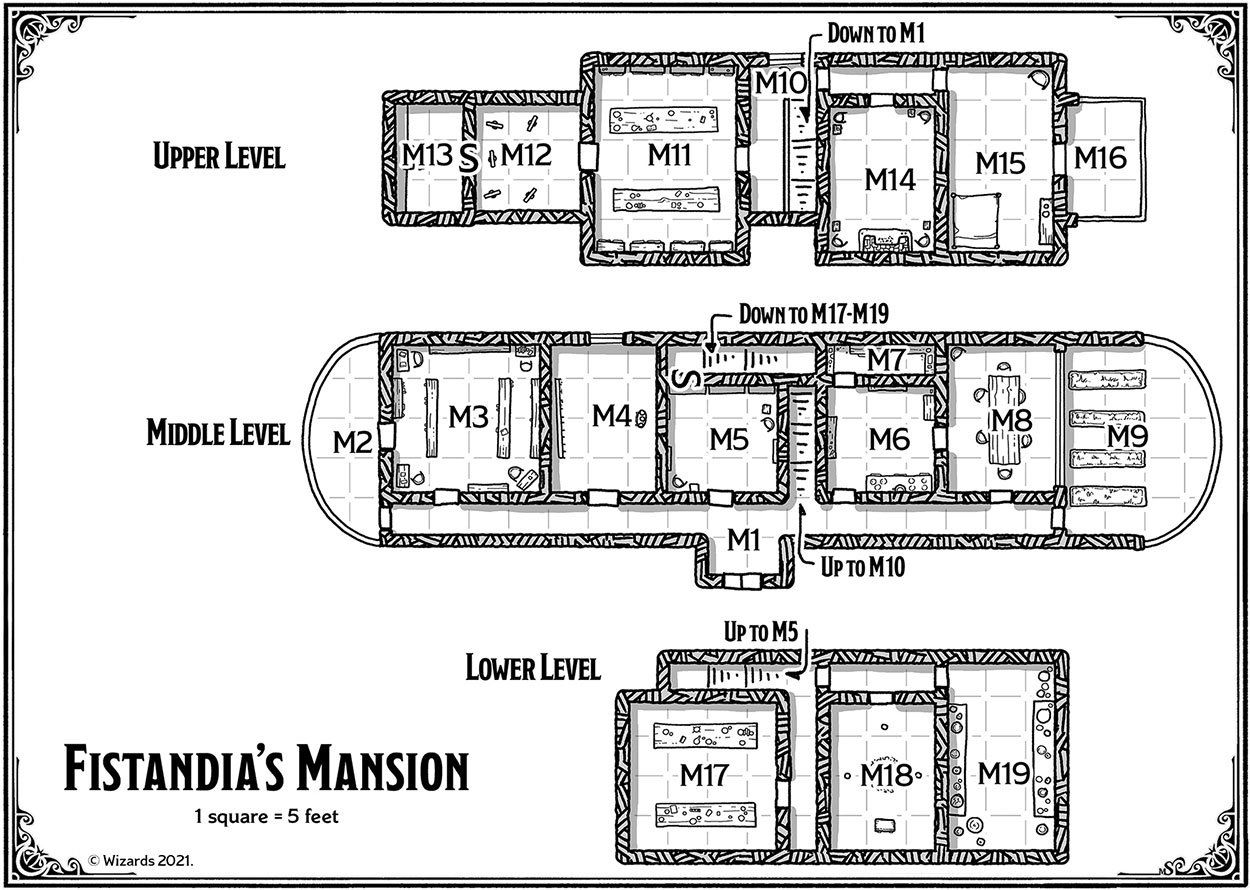 And, as before, there are two different versions of the map, tagged and untagged.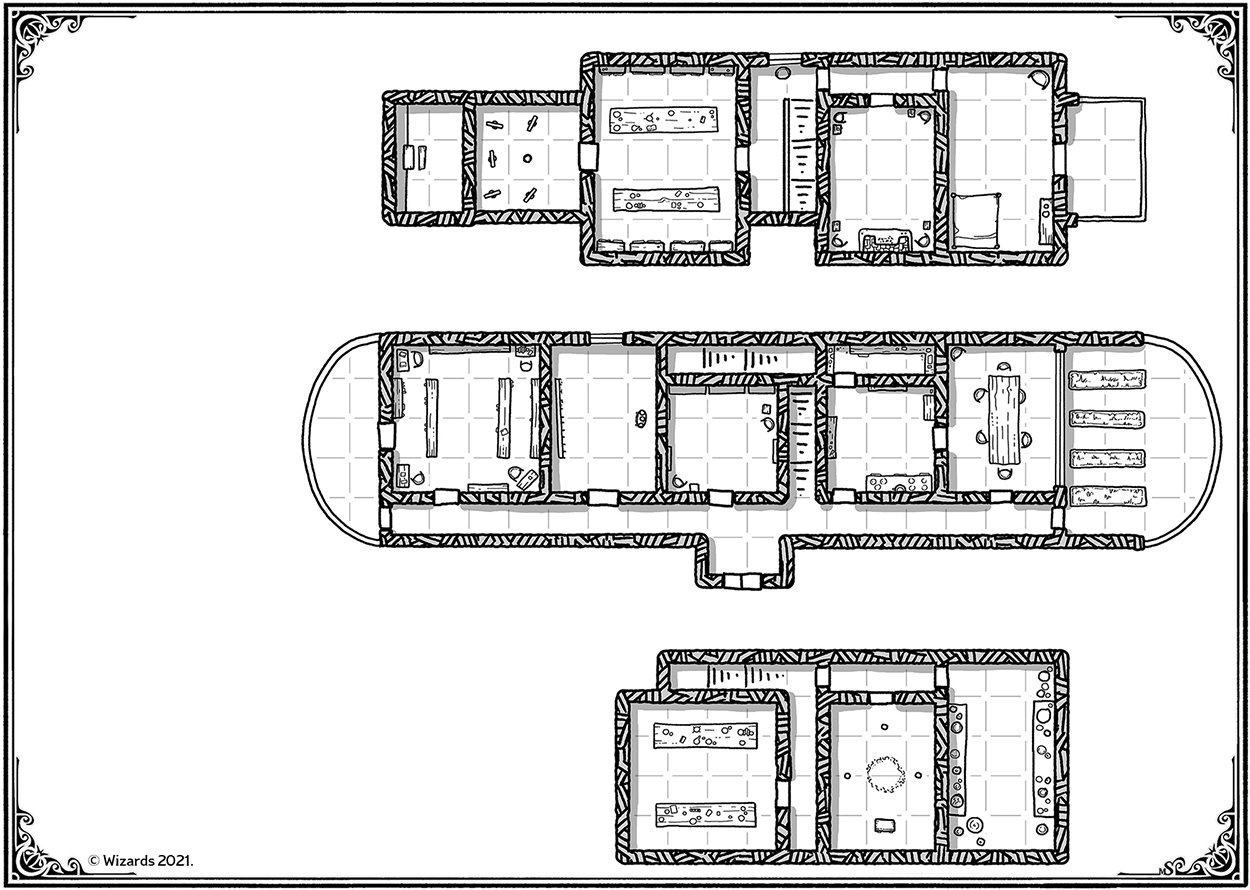 So if you're looking for a very wide manor to set your next adventure, you're set up exactly where you need to be.
You can find these maps at the links below.
Happy Adventuring