FFG: Now Available – KeyForge Adventures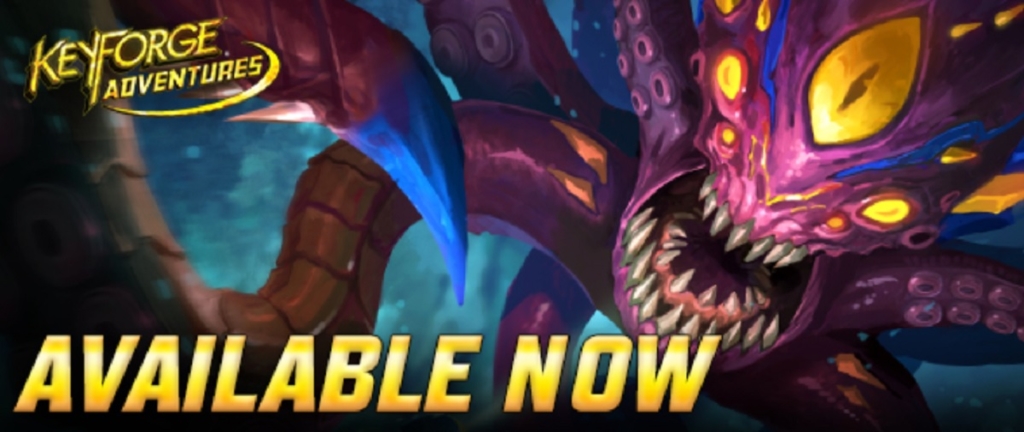 It's a new way to play KeyForge and it's only a free download away. KeyForge Adventures is here!
KeyForge is branching out with a new way to play thanks to KeyForge Adventures. We did a quick primer on it. Rise of the Keyraken is the first part of the adventure and the second part will be out later. And now you can hop right in download it to face off with the Keyraken with you and your friends.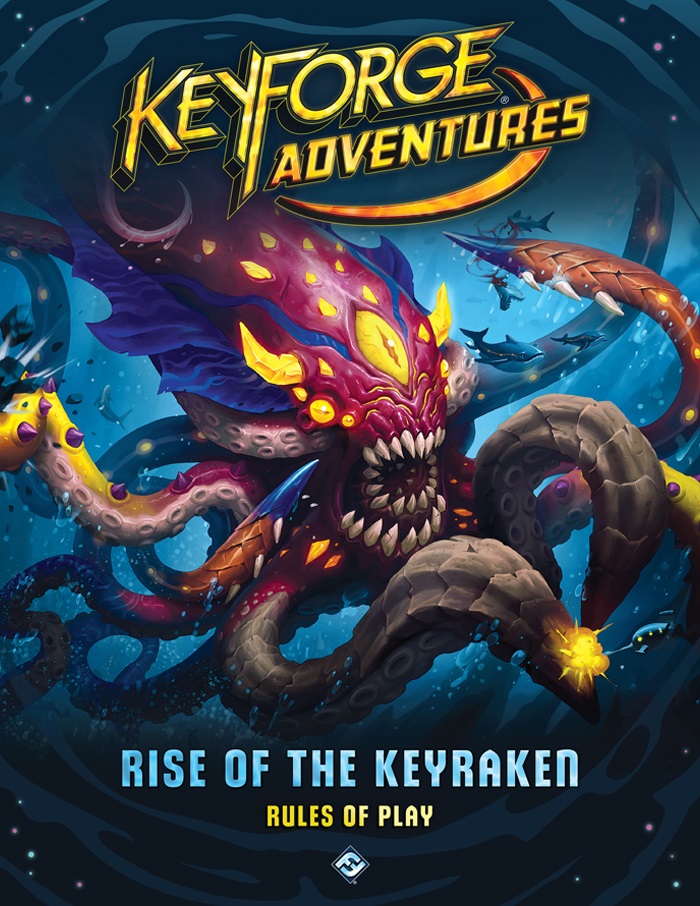 A preeminent Logos organization, the Society of Logic and Reason, has lost contact with one of its undersea observatories. In anticipation of trouble, they have hired a group of Archons to join the crew of their ship, the SLRS Vortexilon, and investigate. And it's a good thing, too—the observatory has been destroyed by a beast from ancient mythology, and an Aquan cult is behind it!
Rise of the Keyraken is the first cooperative, free-to-play adventure in KeyForge Adventures. A beast that was sealed beneath the Crucible's oceans long ago, the Keyraken is a powerful creature that absorbs the psychic power of Æmber and can move the ocean with the strength of its will. As you battle the beast, struggling both to maintain control of the tides and to defeat it with damage, you will find that there is more than one way to tackle this foe. Will you call upon your strongest giants and dinosaurs, or will you instead starve the Keyraken of Æmber, preventing its ascent while you whittle away at the monster until its defenses are lowered? 
You'll need some additional support material which you can find in the download section on FFG's site or a the links below.
So download the rules and cards at take on the Keyraken today!
The Dark Tidings Two-Player starter is also up for Pre-order if you're looking for a place to get started.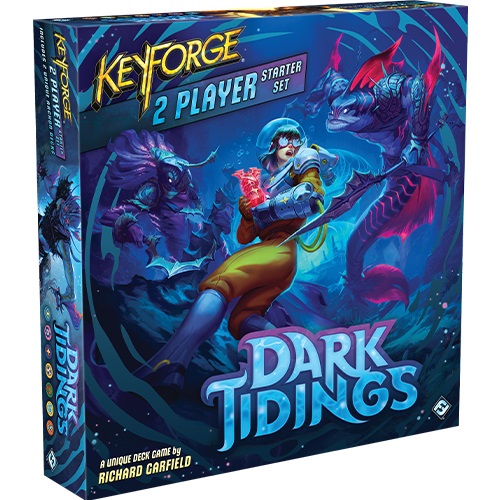 Subscribe to our newsletter!
Get Tabletop, RPG & Pop Culture news delivered directly to your inbox.
Latest News From BoLS: