Necromunda: 'Hired Gun' Pre-Order Sale And Bonuses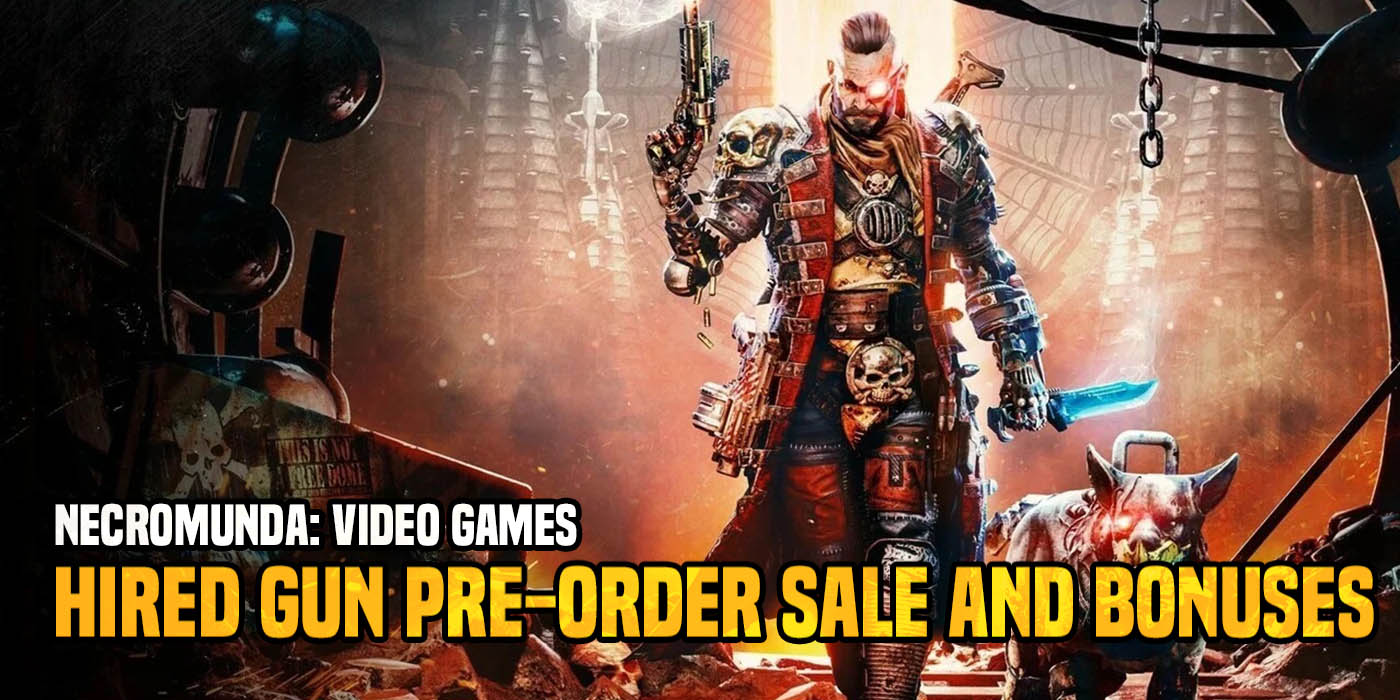 Hired Gun looks like a lot of fun. The new video game has some pre-order bonuses as well as a sale until June 10th. Check it out.
The hype train has already departed and is going full steam ahead for Necromunda: Hired Gun. It looks like a fast and frenetic first person shooter with some downtime to investigate stuff in between shoot-outs. Plus, you get a dog who is a good boy.
I'm very interested! So interested in fact that I check the Steam Store to see what the details were. And wouldn't you know it, Hired Gun is currently up for Pre-order and has a nice little discount going on.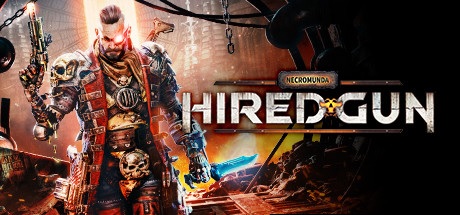 A 15% discount ain't too shabby! But that's not all. There is also a Pre-order bonus as well. If you purchase this one via the Pre-order, you can snag some extra stuff: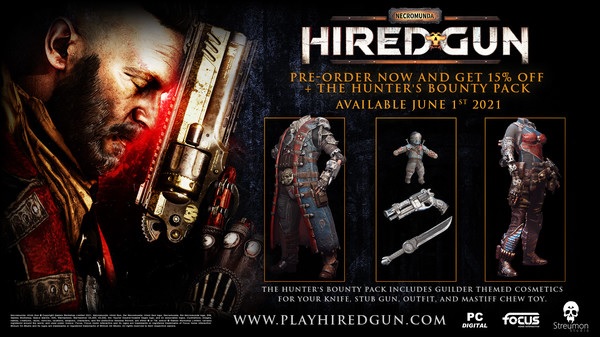 The bonus includes Guilder Themed cosmetics for your:
Knife
Stub gun
Outfit
Mastiff Chew Toy
I was already sold, but a fancy Mastiff Chew Toy for my good boy?! C'mon…that's just the cherry on top!
Here's the thing – I'm not a fan of Pre-orders. I've been burned a few too many times so I don't recommend them most of the time. However, if you were thinking "Yeah, I'll probably give this one a go" then why not save a few bucks and get some neat cosmetics in the process? Otherwise, wait for those reviews post-June 1st and see if the game is worth it.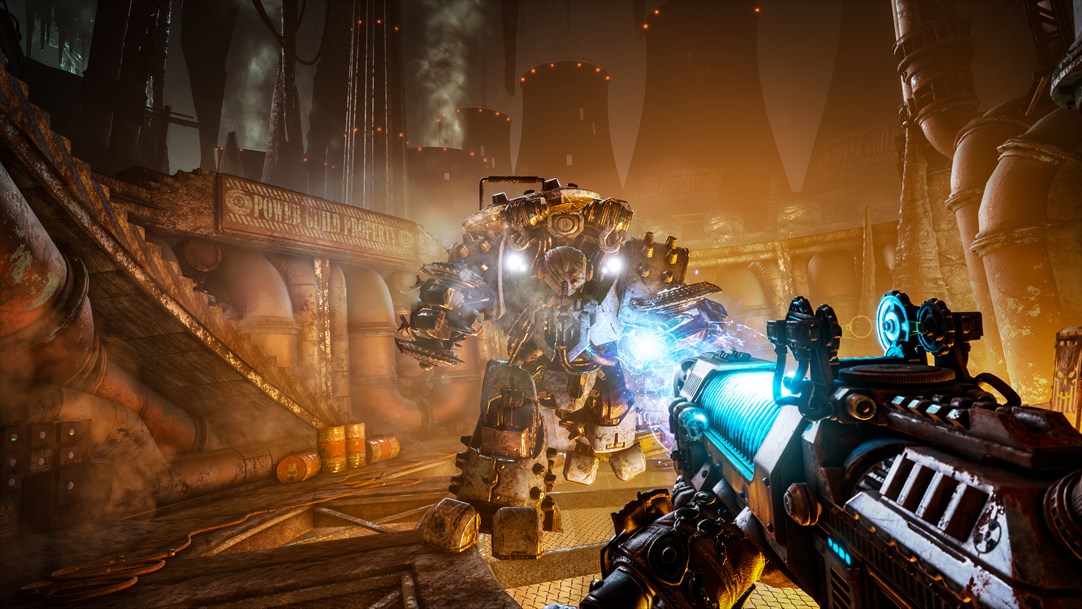 Subscribe to our newsletter!
Get Tabletop, RPG & Pop Culture news delivered directly to your inbox.
I mean, it LOOKS great. Now if I could just get a sit down play session with it…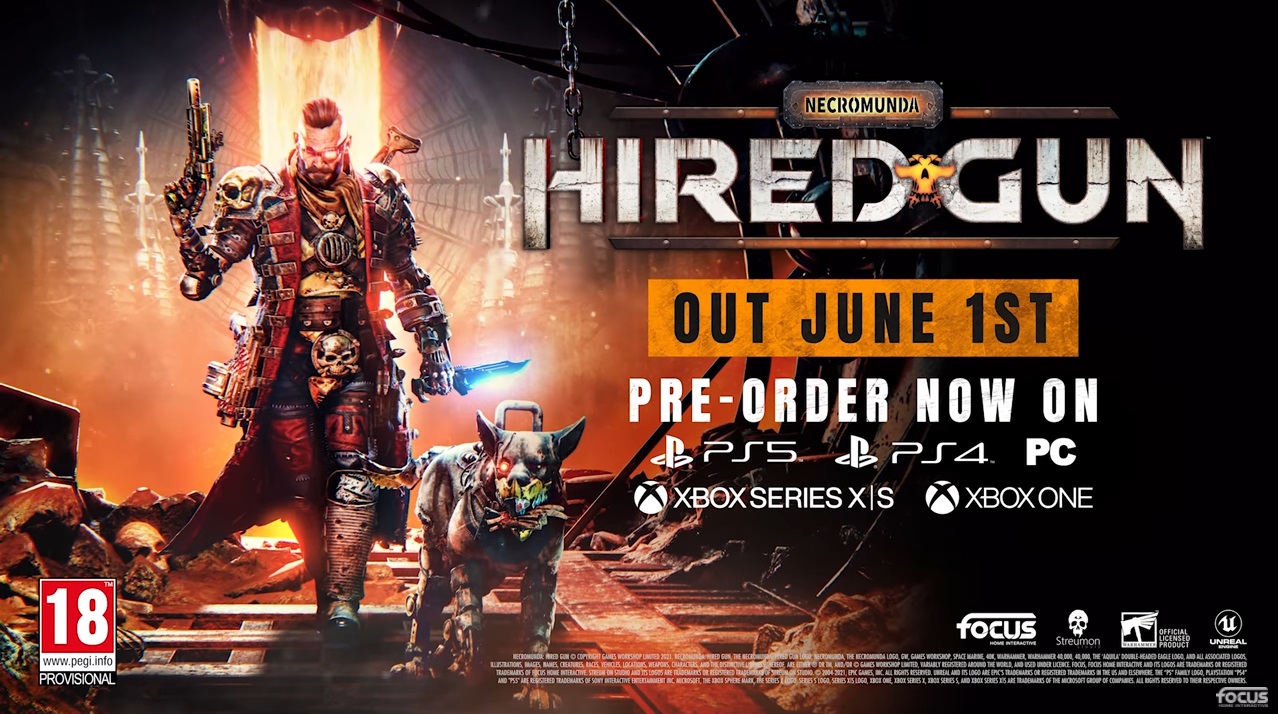 Navigate an ocean of crime and corruption to balance the bloody ecosystem of Necromunda as a merciless hired gun. The money's good, the dog's loyal, and the gun's reliable – but can you survive the hunt? Necromunda: Hired Gun is an indie fast-paced, violent, and thrilling FPS set in the darkest reaches of Warhammer 40,000's most infamous hive city.
For the right price, eliminate the most notorious gangers and mutants. Your armory is a sprawling arsenal. Your body is enhanced with a dozen customizable augments to run on walls and leap over chasms. Your cyber-mastiff will sniff out and kill enemies for you, while your grappling hook allows quick, agile traversal of the massive environments.
– An indie fast-paced FPS in the Warhammer 40,000 universe
– Upgrade and fight alongside your loyal cyber-mastiff
– Endless weapon and augment customisation
– Upgrade, advance, and level up as you collect bounties
Underhive Parkour and FPS action? Yeah…they got me.