These Are the Star Wars Droids Stamps You're Looking For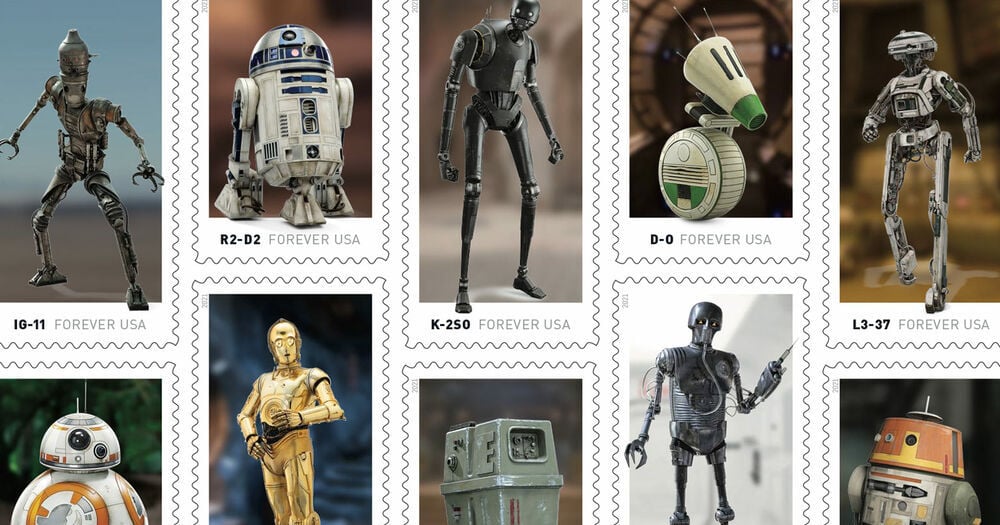 K-2SO, IG-11, or C-3PO will help deliver your bills and letters starting next month.
These small pieces of art represent droids from across the galaxy, from both sides of the force. IG-11, R2-D2, K-2SO, D-O, L3-37, BB-8, C-3PO, a GNK (or Gonk) power droid, 2-1B surgical droid, and C1-10P, commonly known as "Chopper" are all represented. Each droid is shown against their most memorable adventures – like Cloud City and Arvala-7.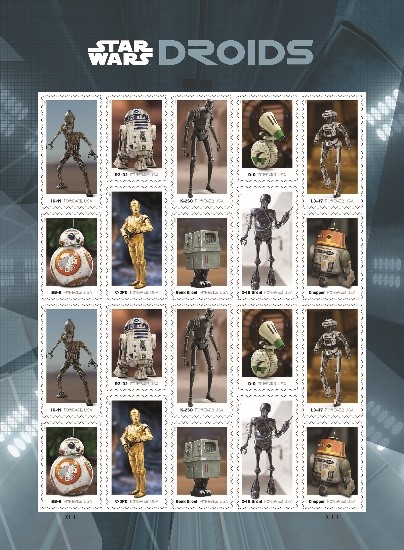 Stamp designer Greg Breeding led the project.
Because we wanted to feature each droid as prominently as possible, I created two unique stamp templates. One is quite tall, much more than an average stamp, and works well with characters like K-2SO. The other is much shorter, able to respond to the more diminutive sizes of characters like D-O.
From there, we researched backgrounds that would be true to how each droid would have been portrayed in the films. But we softened and blurred each background so that, even though they were authentic, they would not interfere with the visual impact of each droid. What's more, I pushed each droid beyond the normal margins of the image area to create a sensation of the characters coming toward the viewer.
The new stamps will be available on May 4th – you can pick them up at your local post office or order online. There are 10 droids and each sheet will have 2 of each of their stamps.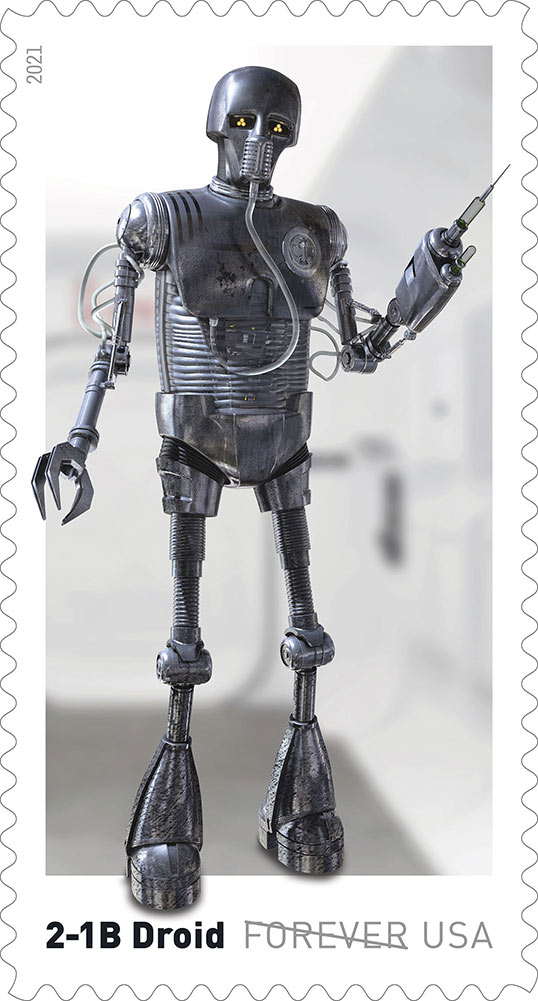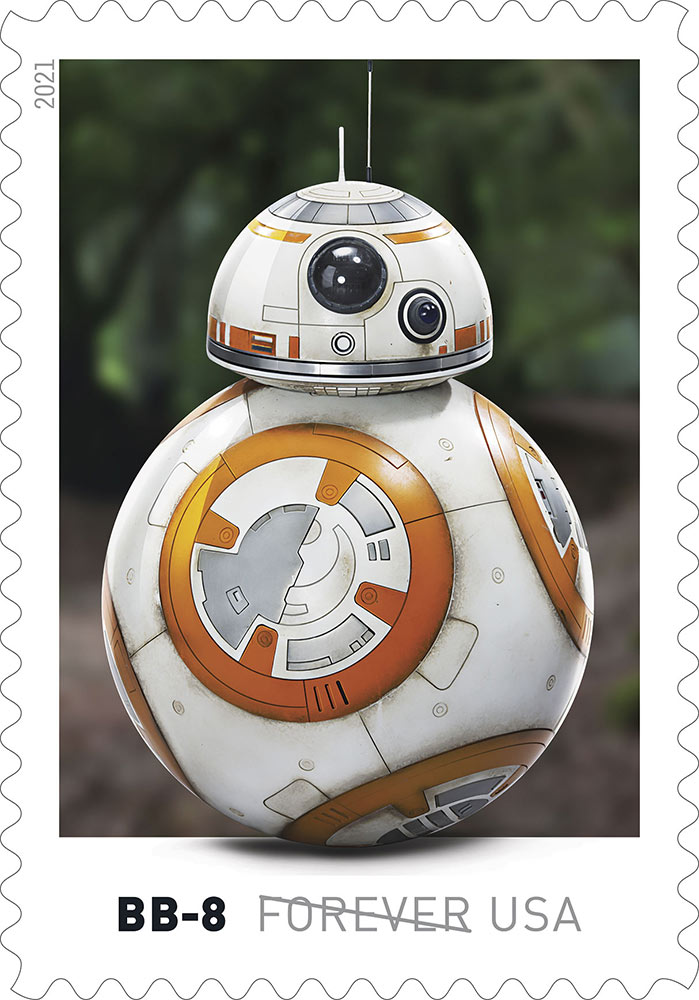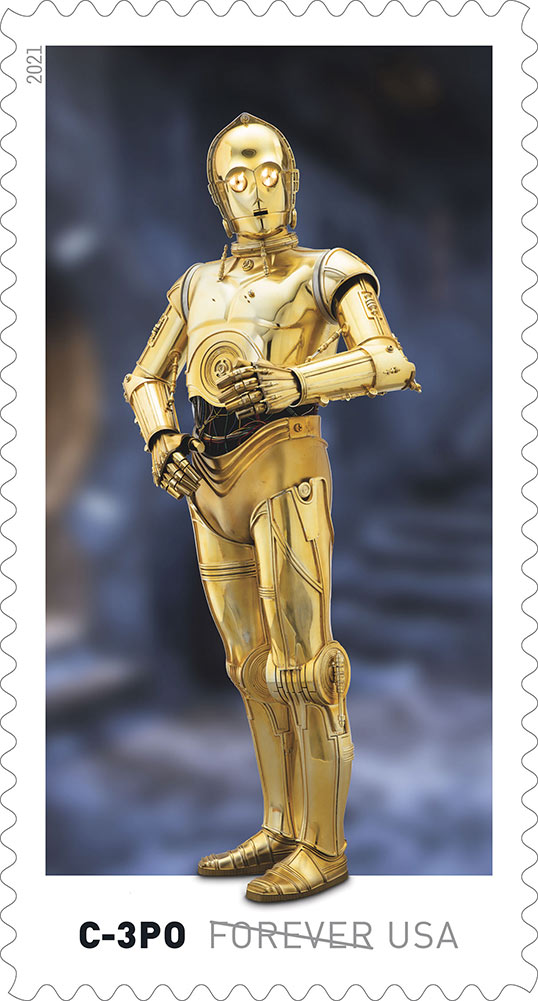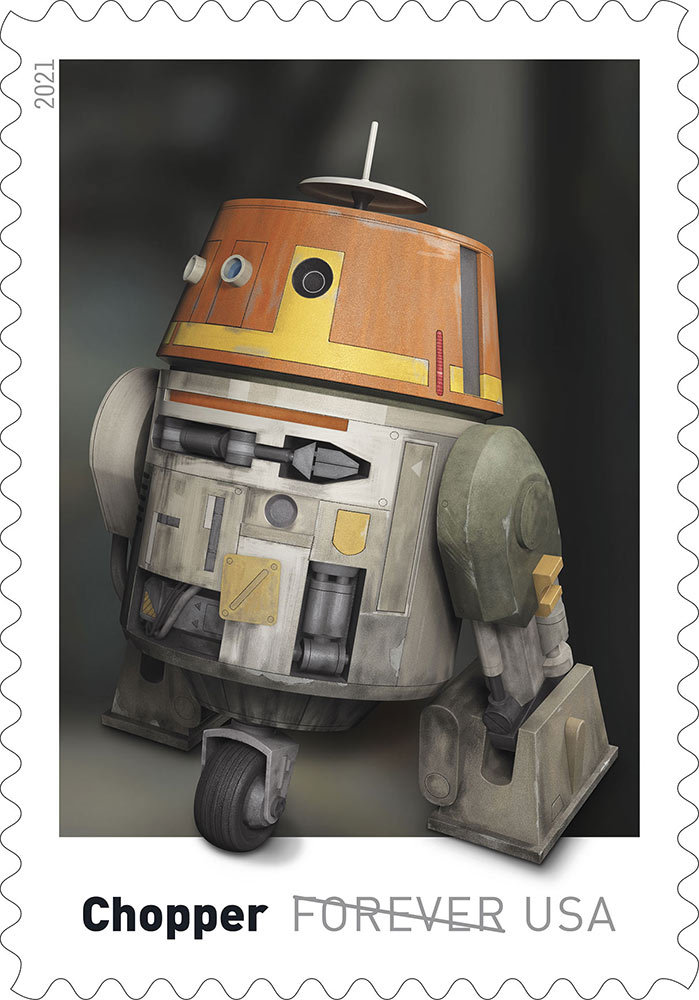 Subscribe to our newsletter!
Get Tabletop, RPG & Pop Culture news delivered directly to your inbox.