Warhammer Quest: Cursed City – Cool Pre-Order Bonuses & In Store Goodies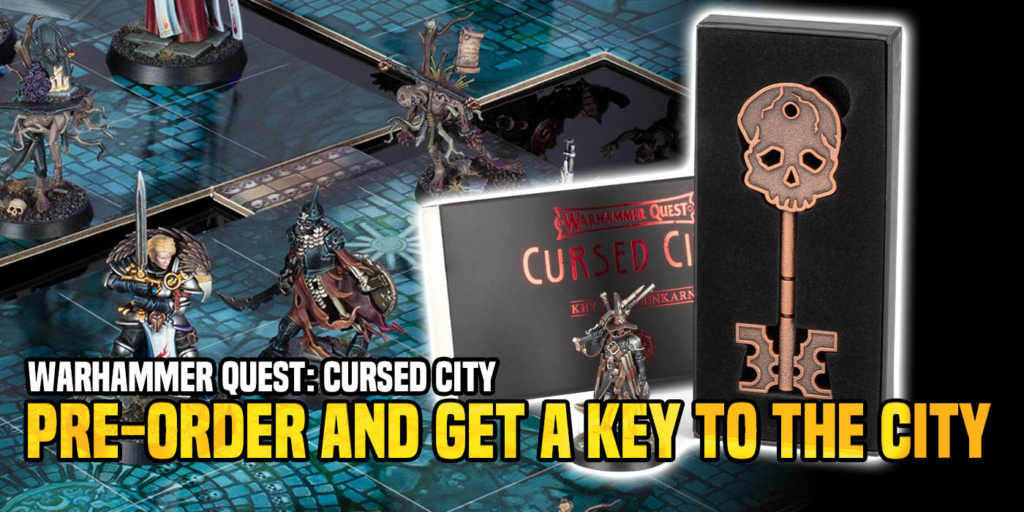 Warhammer Quest: Cursed City is going up for Pre-Order this weekend and Games Workshop has some cool bonuses that will be available.
The battle for Ulfenkarn (or at least it's treasures) is coming very soon and to commemorate the occasion Games Workshop has a few Pre-Order goodies that will be up for grabs. If you've ever wanted "The Key To The City" you're about to be in luck…
"If you pre-order Warhammer Quest: Cursed City from games-workshop.com, then you'll receive this stunning key to Ulfenkarn."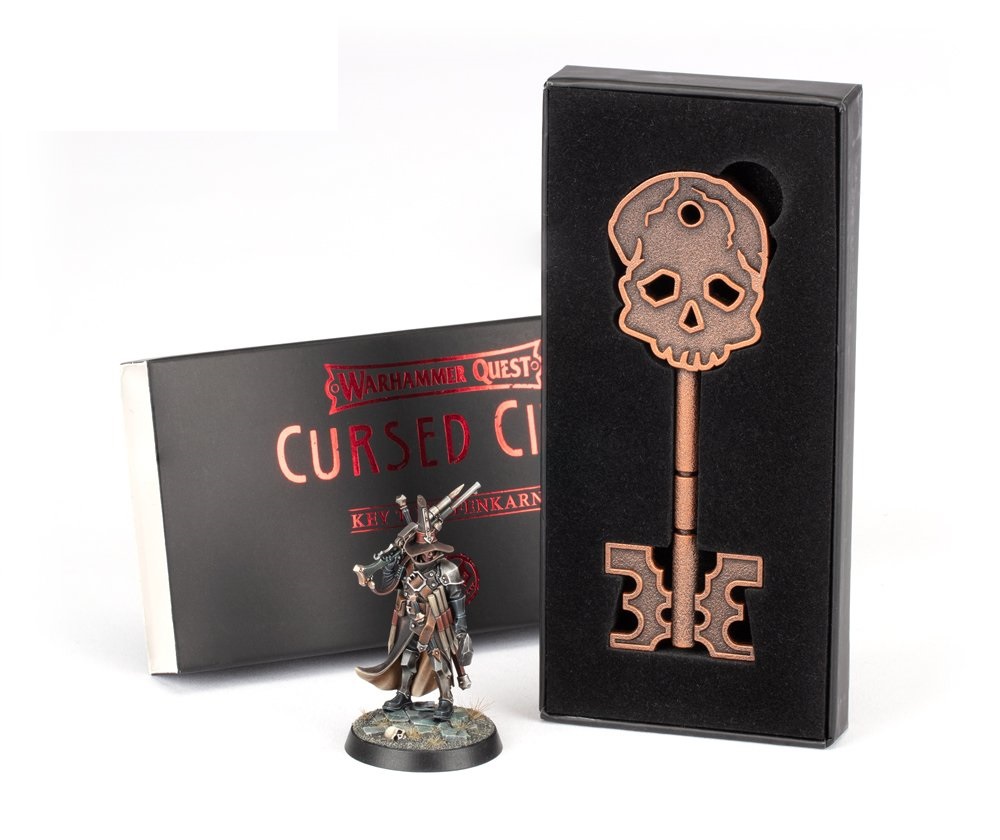 Alright – that's pretty cool as a free extra just for pre-ordering. The downside is that it's limited supply and will only be available why it's in stock. That means if you want a key you better pre-order ASAP when the option goes live in your region. This key is only available online directly from GW as well. That's kind of a bummer for stores – but they aren't completely left out in the cold.
"If you'd rather pick up your copy from a local Warhammer store, many will be celebrating with a pack of cool extras, including badges, pens, and cards – check in with your local store for details."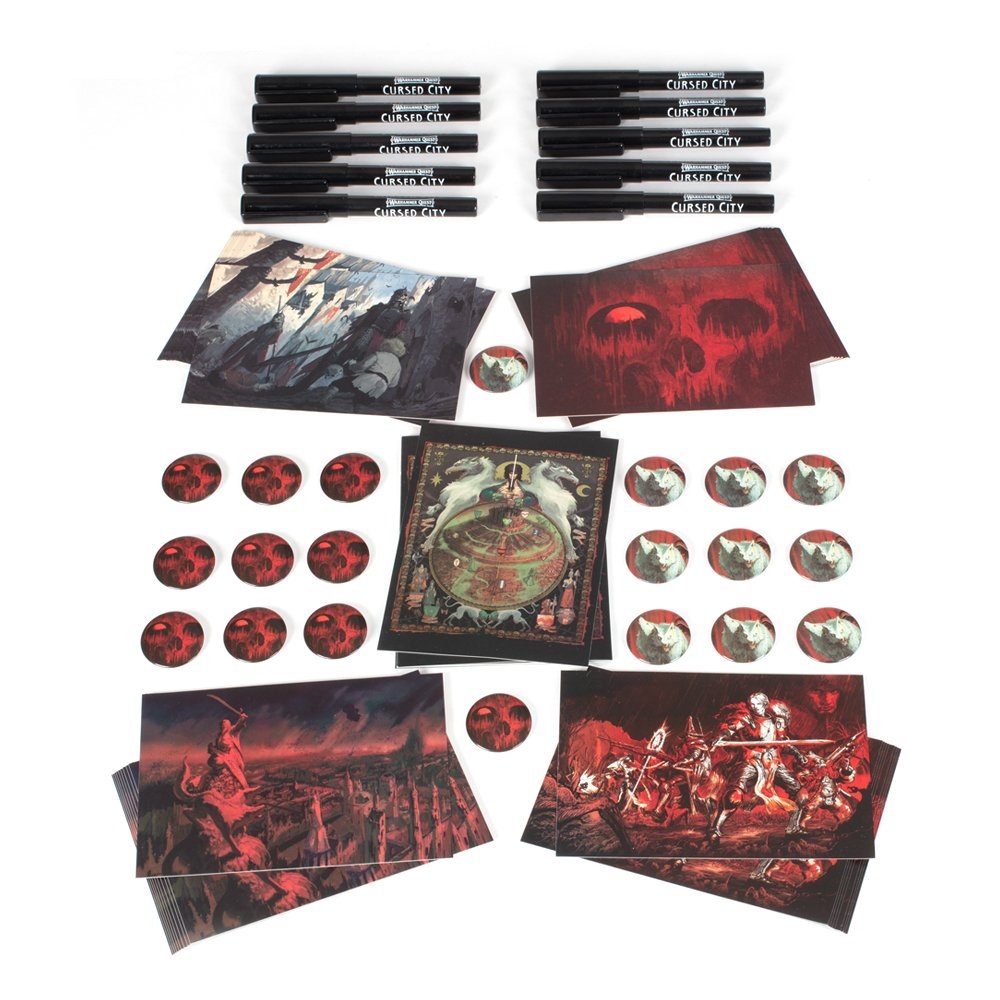 It looks like some nice tokens, some pens, and post-card sized art sheets. I'm sure these things will be handy and all but they don't quite compare to that fancy key. Still, if you're more interested in getting the game from your store it's a good excuse to show up. Besides, we're pretty sure buying the new boxed game is going to hit a certain pricing threshold for another collectable coin.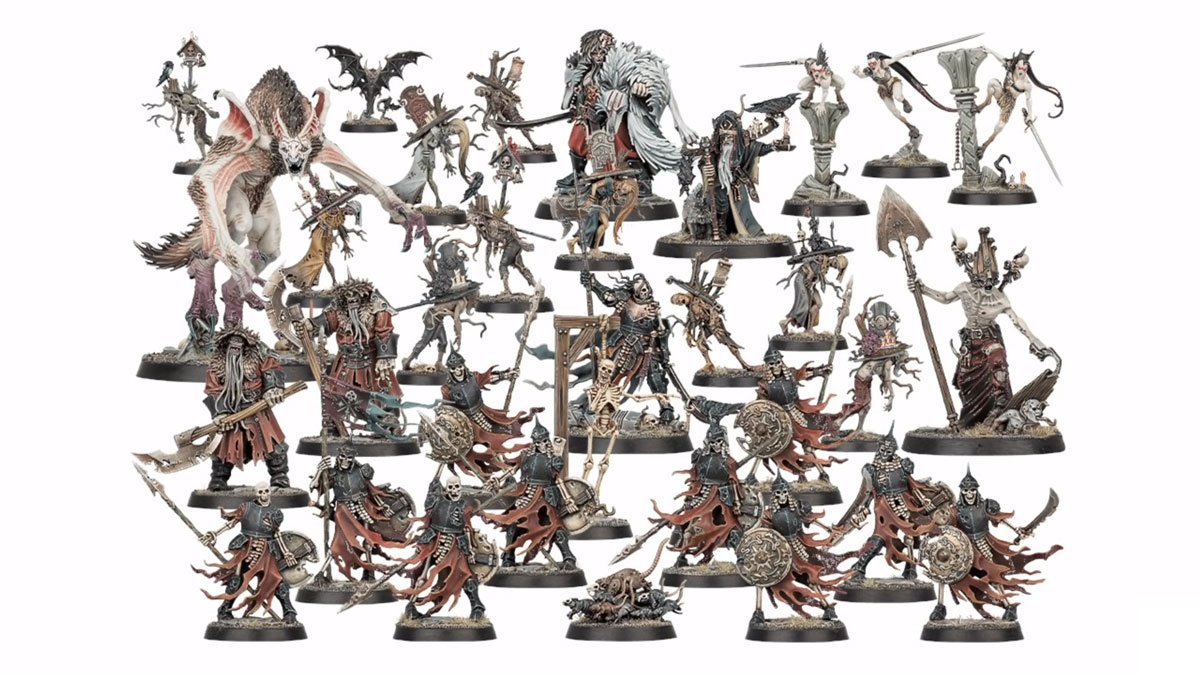 If you were going to pickup a copy these are nice extras to snag while you're getting your order in. I know I'm ready to dive into the Cursed City and take on the minions of Death. If nothing else, it looks like a fantastic set of miniatures to add to any collection – doubly so if you want to get a jump start on a new Soulblight Gravelords army!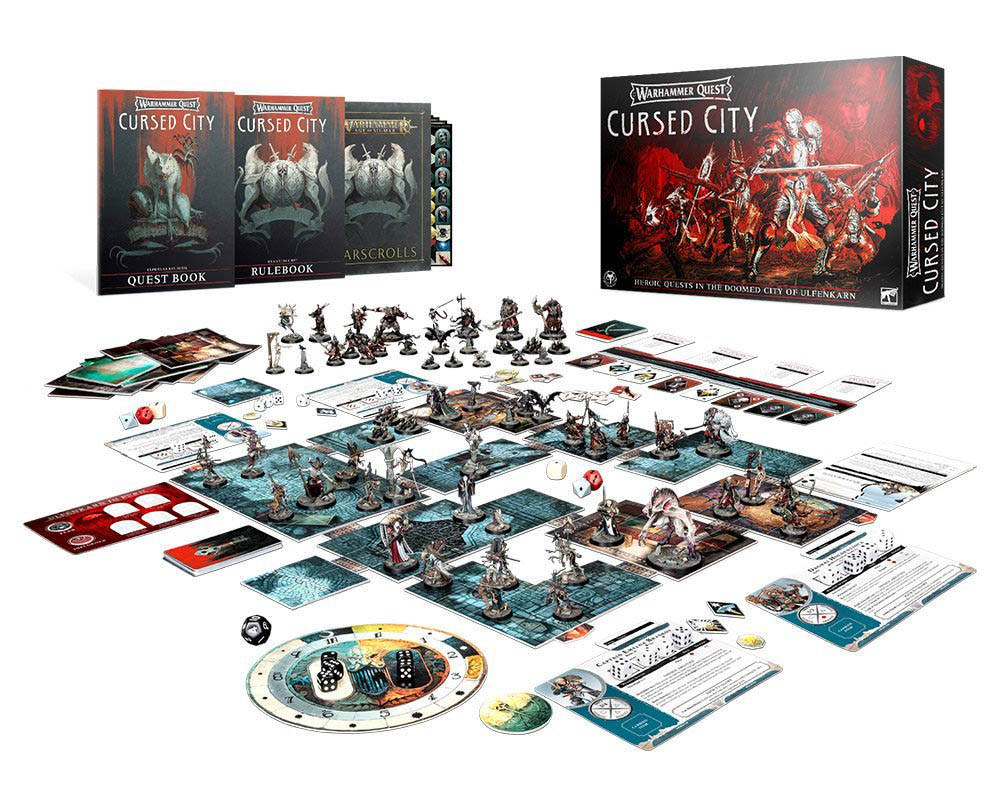 Subscribe to our newsletter!
Get Tabletop, RPG & Pop Culture news delivered directly to your inbox.
Are you ready for your foray into Warhammer Quest: Cursed City? Will you snag a key to the city as well? 
Latest News From BoLS: