Warhammer Quest: Unboxing The Cursed City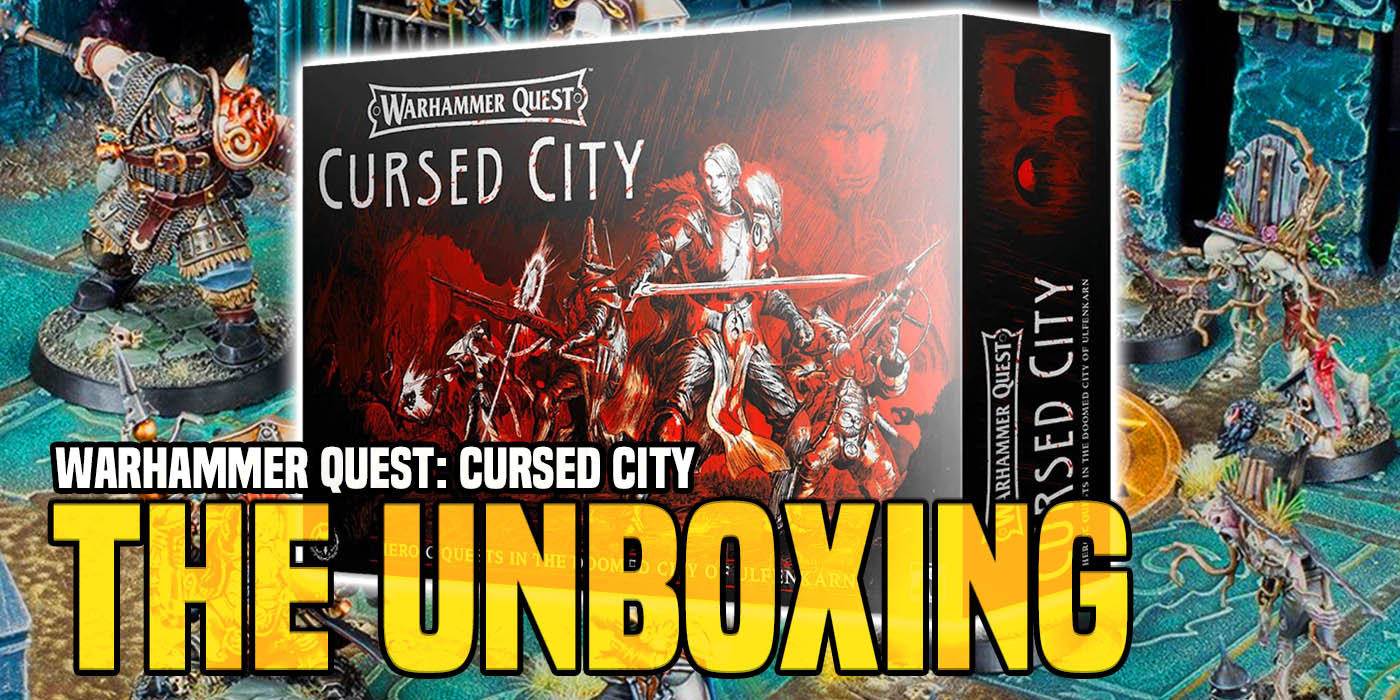 Warhammer Quest: Cursed City is going to be on shelves this weekend. Join us as we take a closer look at the contents!
It's going to be a time for adventure this weekend as Warhammer Quest: Cursed City will be hitting the stores and the tabletop starting Saturday. So what exactly are you getting in the box? And what DO those new models look like? Let's take a look!
Enter At Your Own Peril
The Cursed City has everything you need to play inside the box – this is a one stop shop and it's a self-contained campaign adventure. If you're familiar with Blackstone Fortress, this should feel very similar.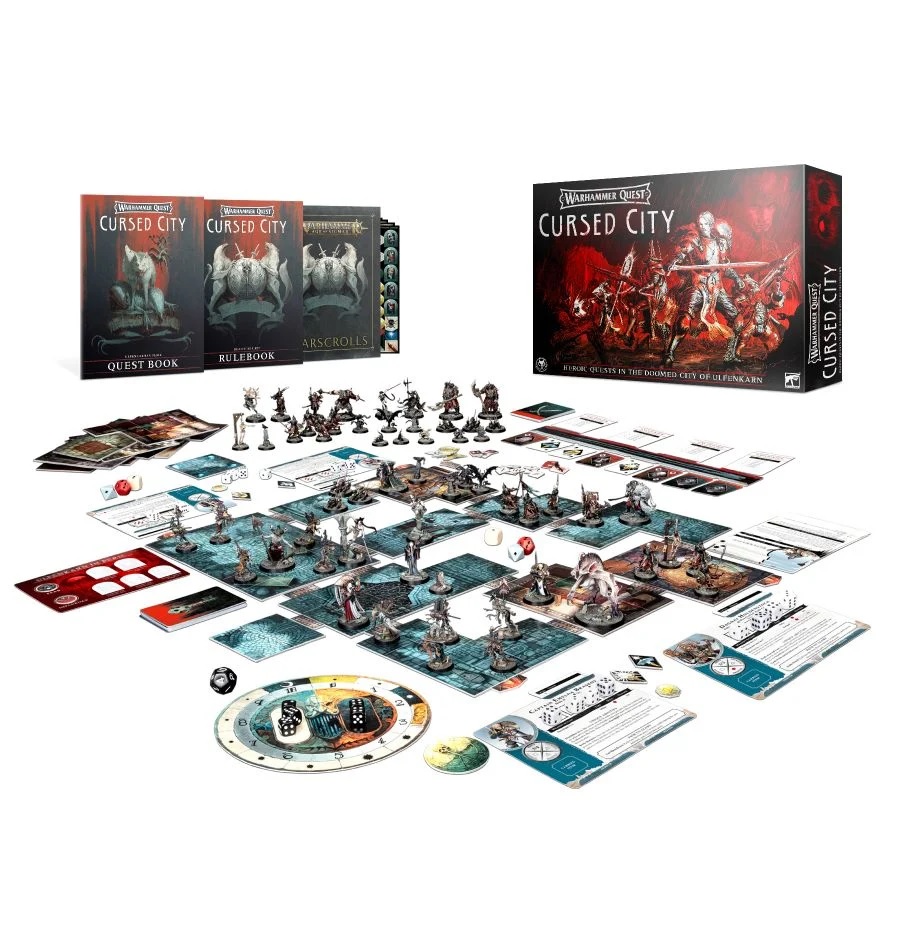 The Heroes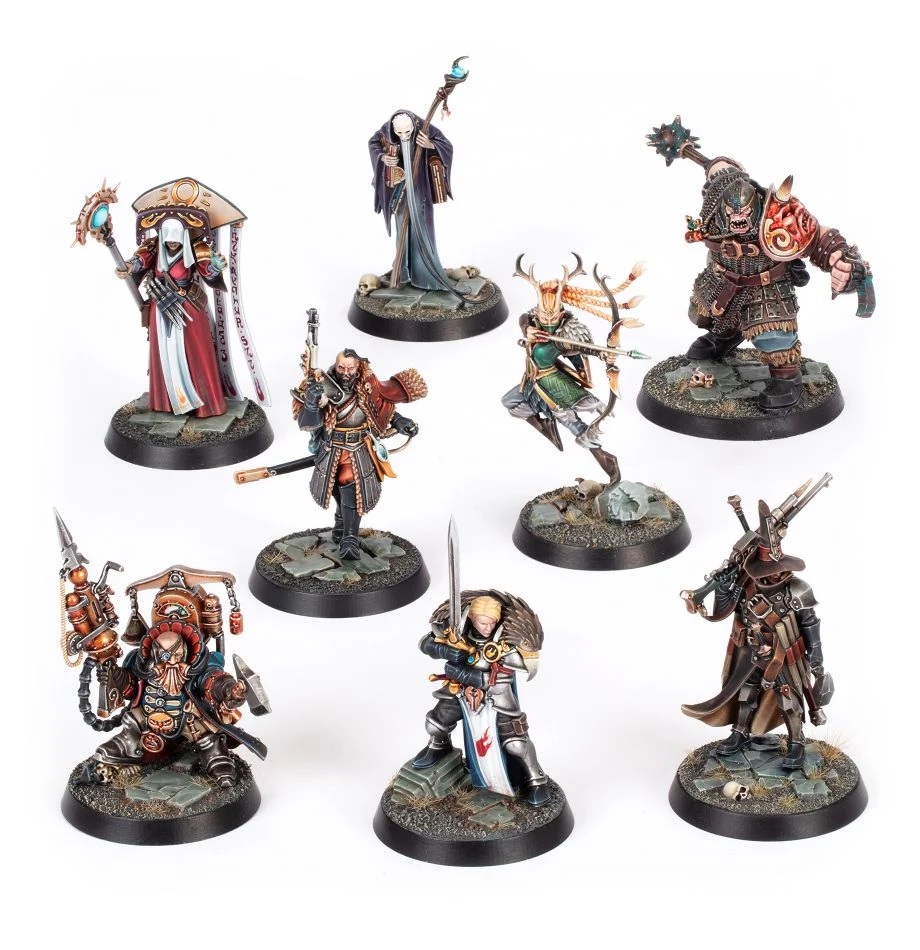 You'll have access to 8 different heroes you can play with your group. And just like Blackstone Fortress, this game has similar drop-in, drop-out mechanics so you can try out the various characters during the course of your campaign. Theoretically, you could run multiple campaigns at once with different groups, but there is only a single envelope for the final mission completion. What's in the envelope? I don't know! I haven't opened it yet as I haven't completed the last scenario. However, if it's similar to Blackstone Fortress, it's probably a really cool upgrade (or important cursed object) for the character that gets it.
The Villains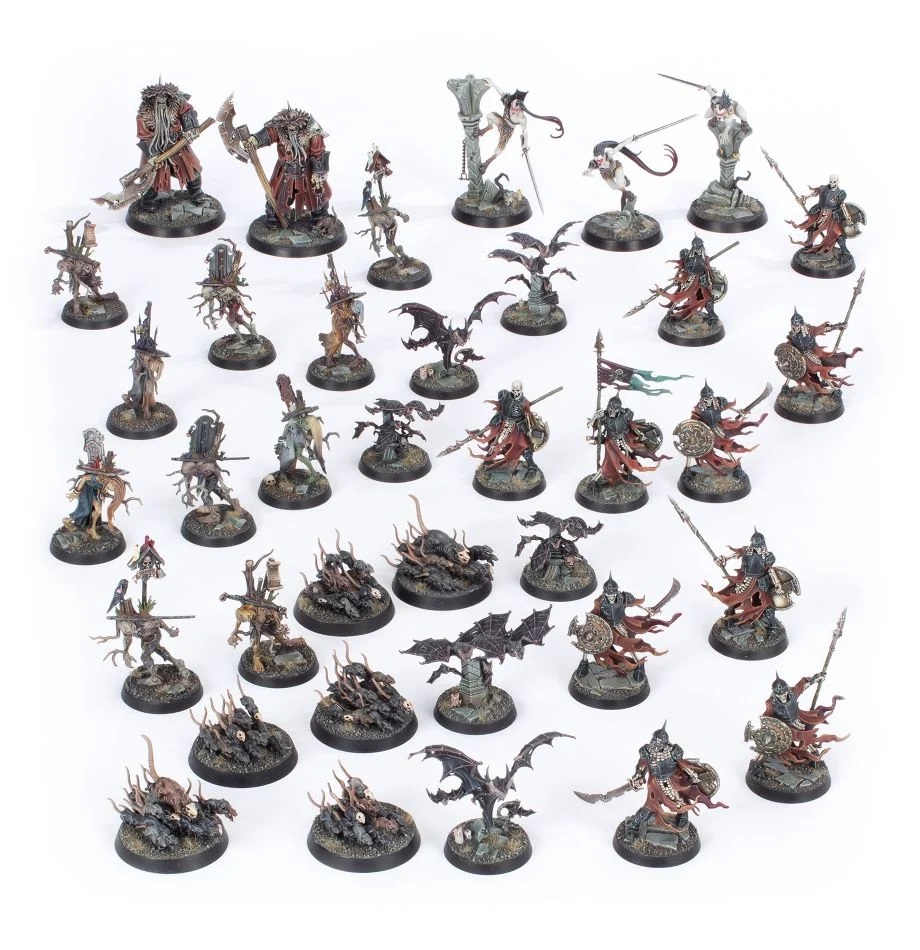 This box also contains a nice chunk of new Death-faction miniatures. These are all new models and new sculpts and you can currently only get them here. As another benefit to snagging this box, you can also use these models (including the heroes) in your games of Age of Sigmar. You'll have to put them in their respective factions, but they all have warscrolls and points for those games, too.
Subscribe to our newsletter!
Get Tabletop, RPG & Pop Culture news delivered directly to your inbox.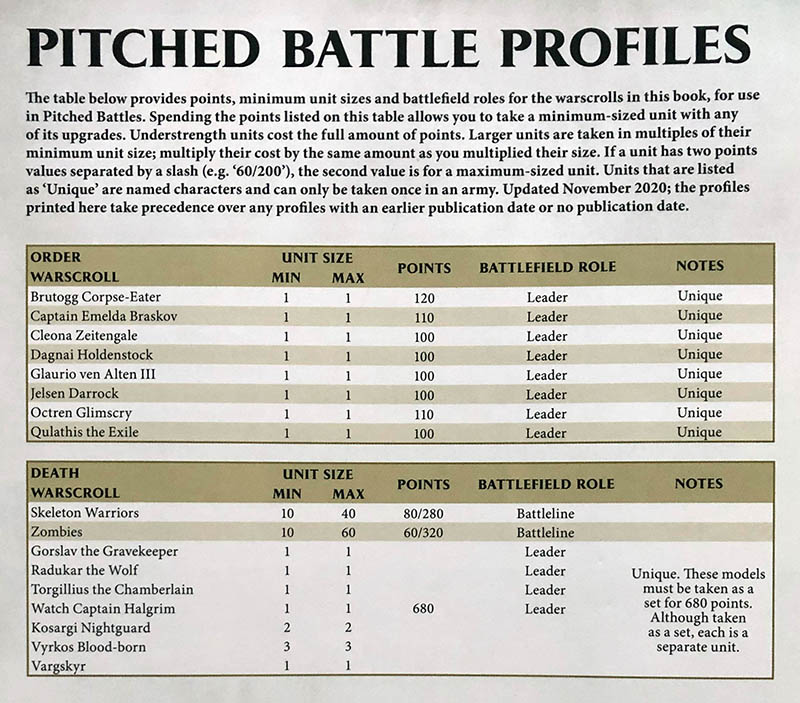 Lots of Extras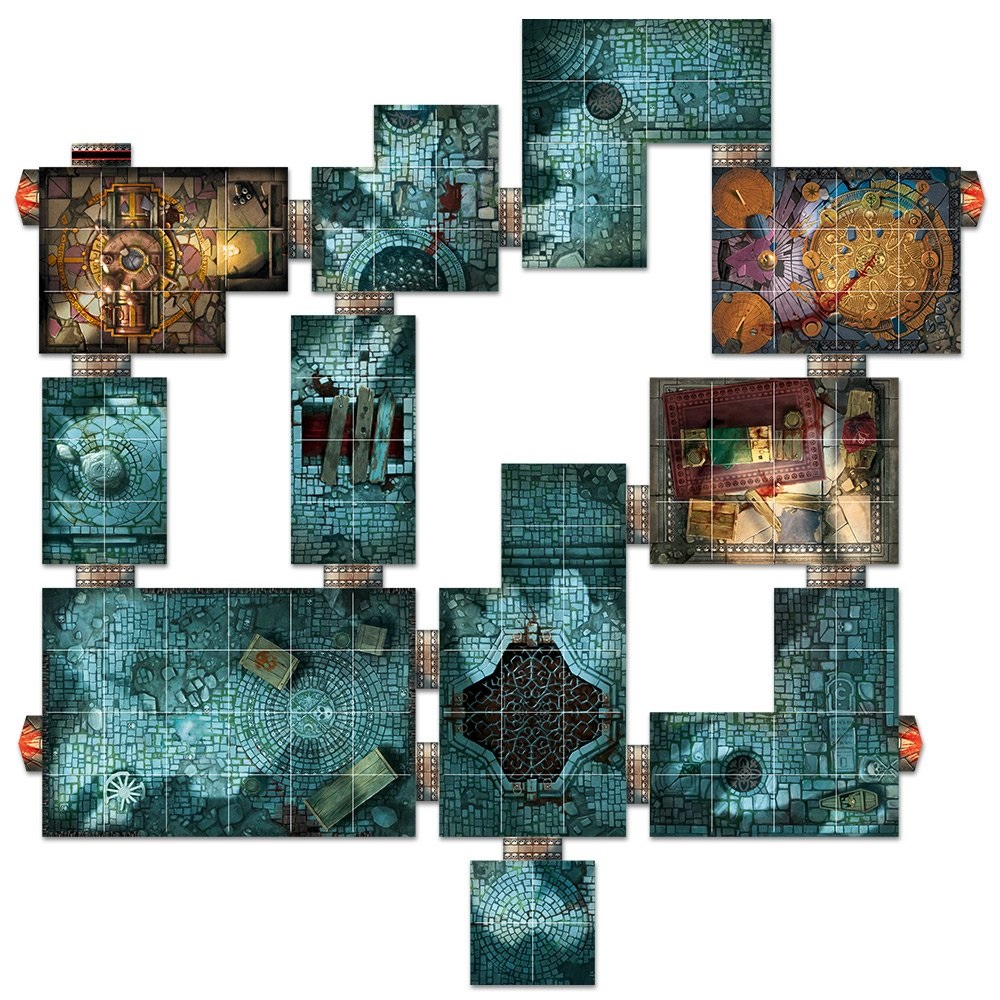 The box also has these cool modular tiles. I could see these being used for other game systems besides Cursed City but they are designed for this game in particular. You'll lay out the map according to the mission. You might even have to try to explore "random" Deliverance maps in your campaign play, too. I really appreciate this mix of fixed and random map options that you can get and it's yet another reason to check out this game.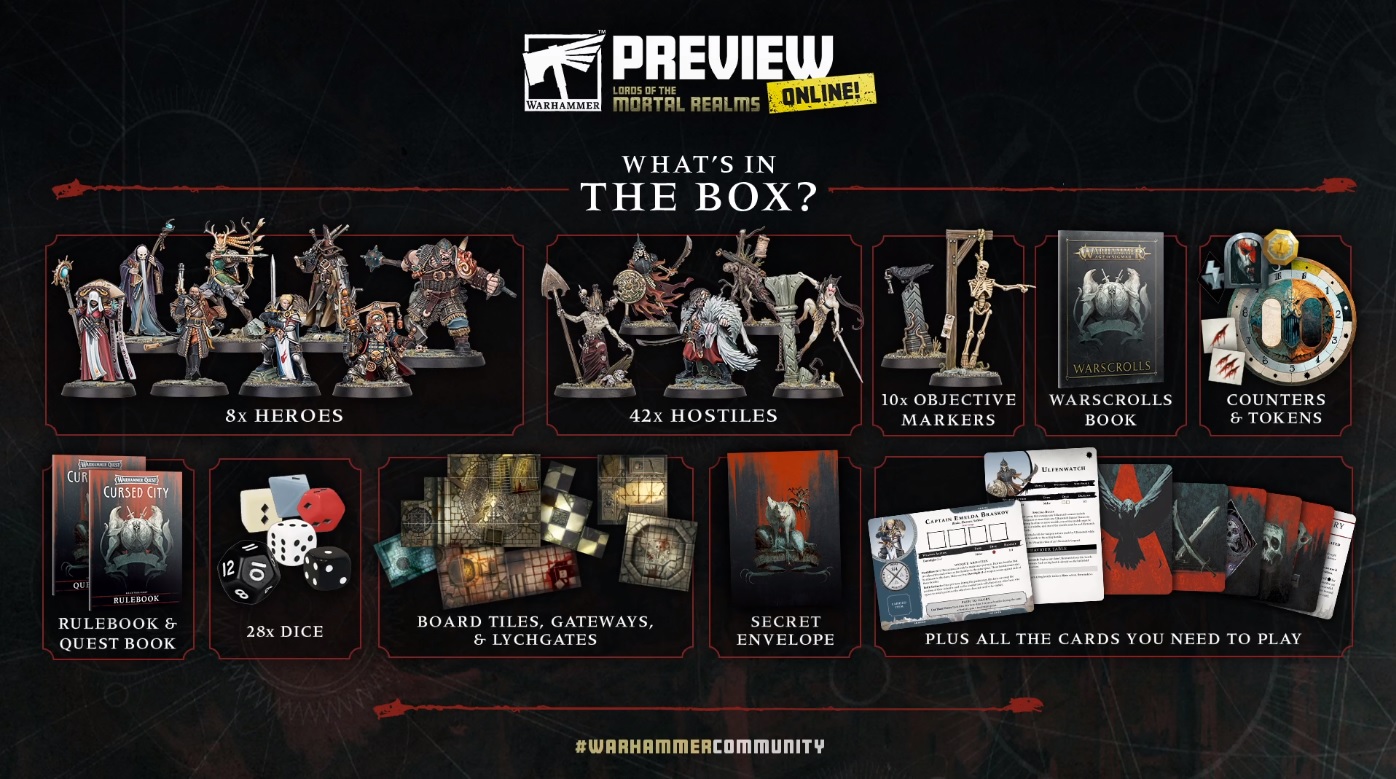 This box is packed with tons of great stuff to use in your games. Tackle the campaign with your heroes and then take them to the tabletop in your Order or Death armies, too. Or just replay the campaign and see what else you discover. There are a TON of things that can change during a play through thanks to the different crises that can happen.  That should keep players on their toes and interested in replaying Cursed City!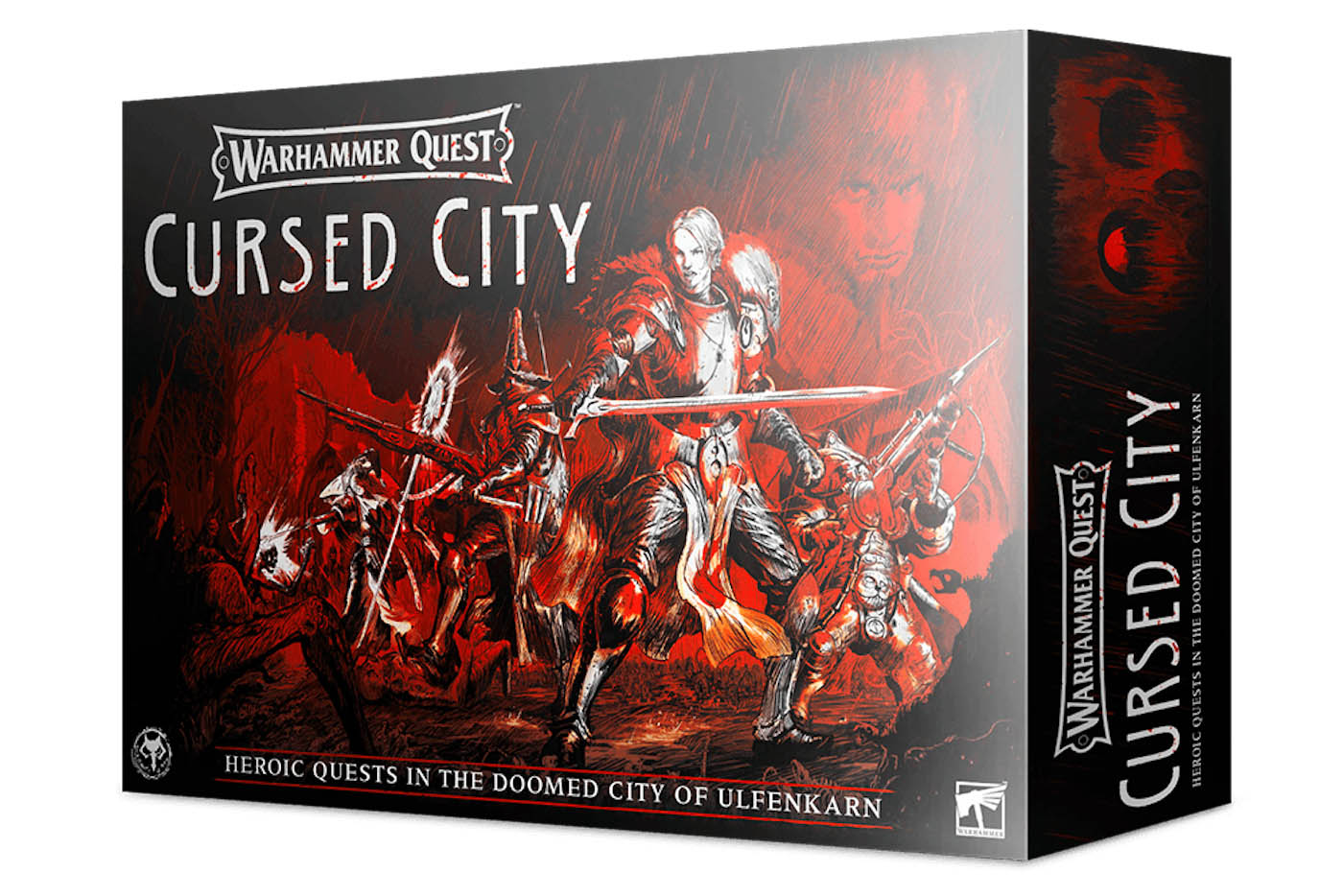 "At the heart of Shyish, the ancient city of Ulfenkarn stands upon the precipice of doom. The cruel vampire lord Radukar the Wolf has transformed this once-proud city into nothing more than a feasting table for him and his coterie of malicious servants. Now, a group of heroes seek to lift the curse and free the city.
In Warhammer Quest: Cursed City, you and your friends take on the role of a group of disparate heroes seeking fame, treasure, and glory on the streets of Ulfenkarn. Only by working together and balancing your strengths and skills can you hope to survive. With each journey, you will learn more of the Cursed City's closely guarded secrets and encounter more of the murderous undead that haunt it… The game can be played solo or with up to 3 friends. Each trip into the Cursed City is a race against time, as the forces of Radukar the Wolf become empowered when night falls. At the end of each journey into Ulfenkarn, the players are retrieved by the airship Adamant, so that they may heal, gain experience, and make their plans for the future. Only experienced heroes with the best weapons can hope to overcome Radukar and free Ulfenkarn from its undead curse – do you have what it takes to save the Cursed City?
Warhammer Quest: Cursed City is a co-operative board game that can be played solo, or with up to 3 friends. Together you will enter Ulfenkarn to take part in one of four journeys – Hunt, Scavenge, Deliverance, and Decapitation, which are combined into a heroic quest to overthrow Radukar and his lieutenants to free the city from its undead curse."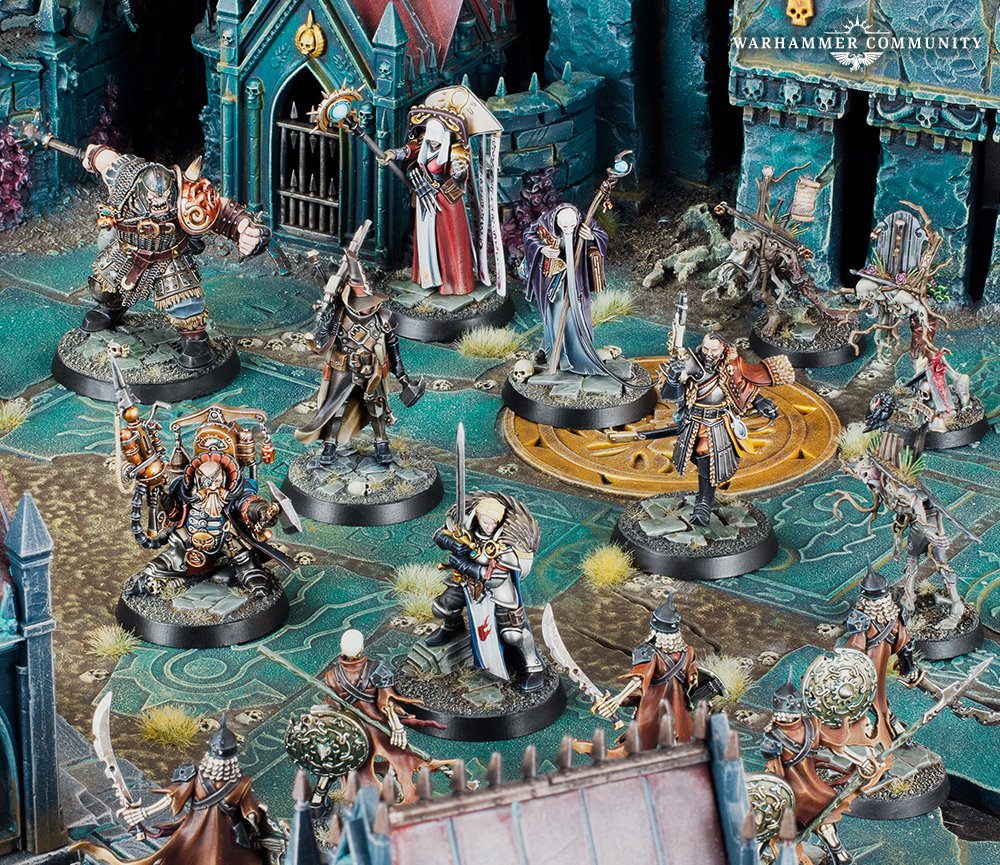 Unfortunately, it's sold out online – which means if you want to get your hands on this game you're going to need to visit your FLGS and get a copy there. You might want to call ahead and see if they are still doing pre-orders…
So who's going to answer this call to adventure?