Cosplay: 'The Mummy's Evelyn Discovers the Book of the Dead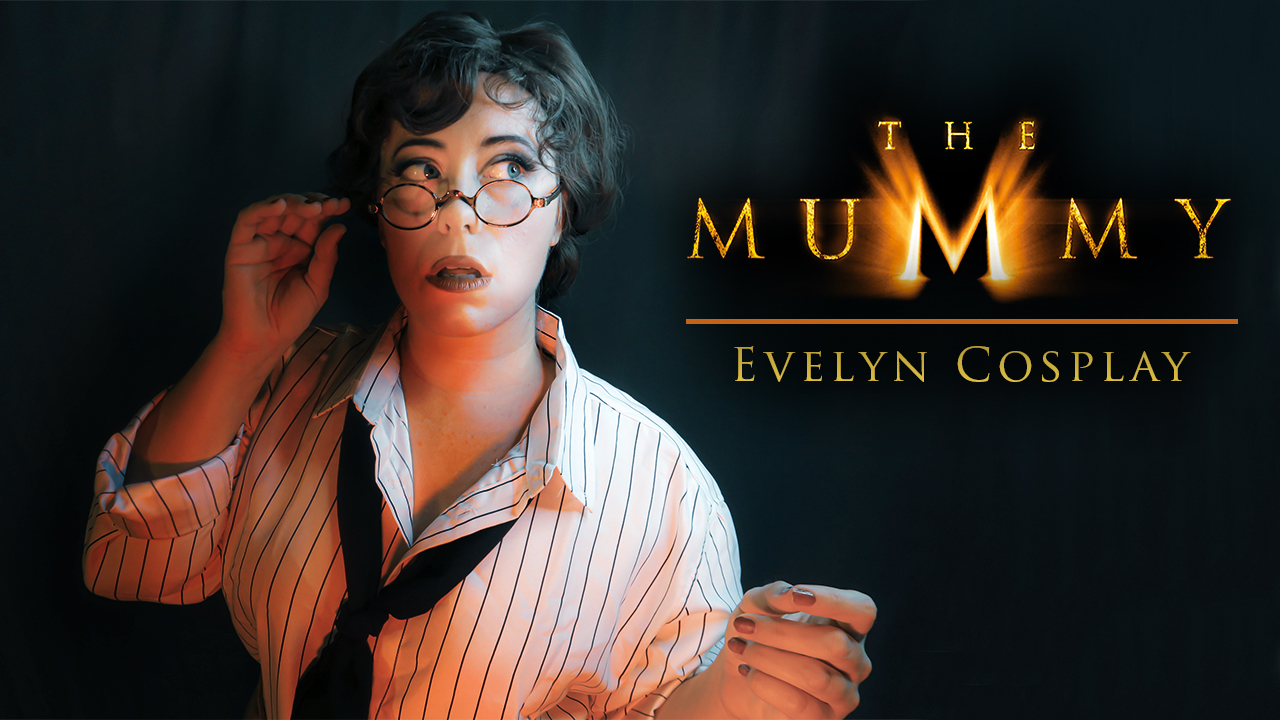 Through hidden deserts and buried tombs, this clever Evelyn Cosplay uncovers a fascinating Book of the Dead prop!
Over 20 years have passed since Rachel Weis and Branden Fraser made their epic quest out to the deserts of Egypt in search of… A book. One mysterious book said to contain the knowledge of life and death. They got more than they bargained for, and their tale became an instant classic. Never before have I seen an Evelyn Cosplay that so closely captures the magic of that cinematic performance.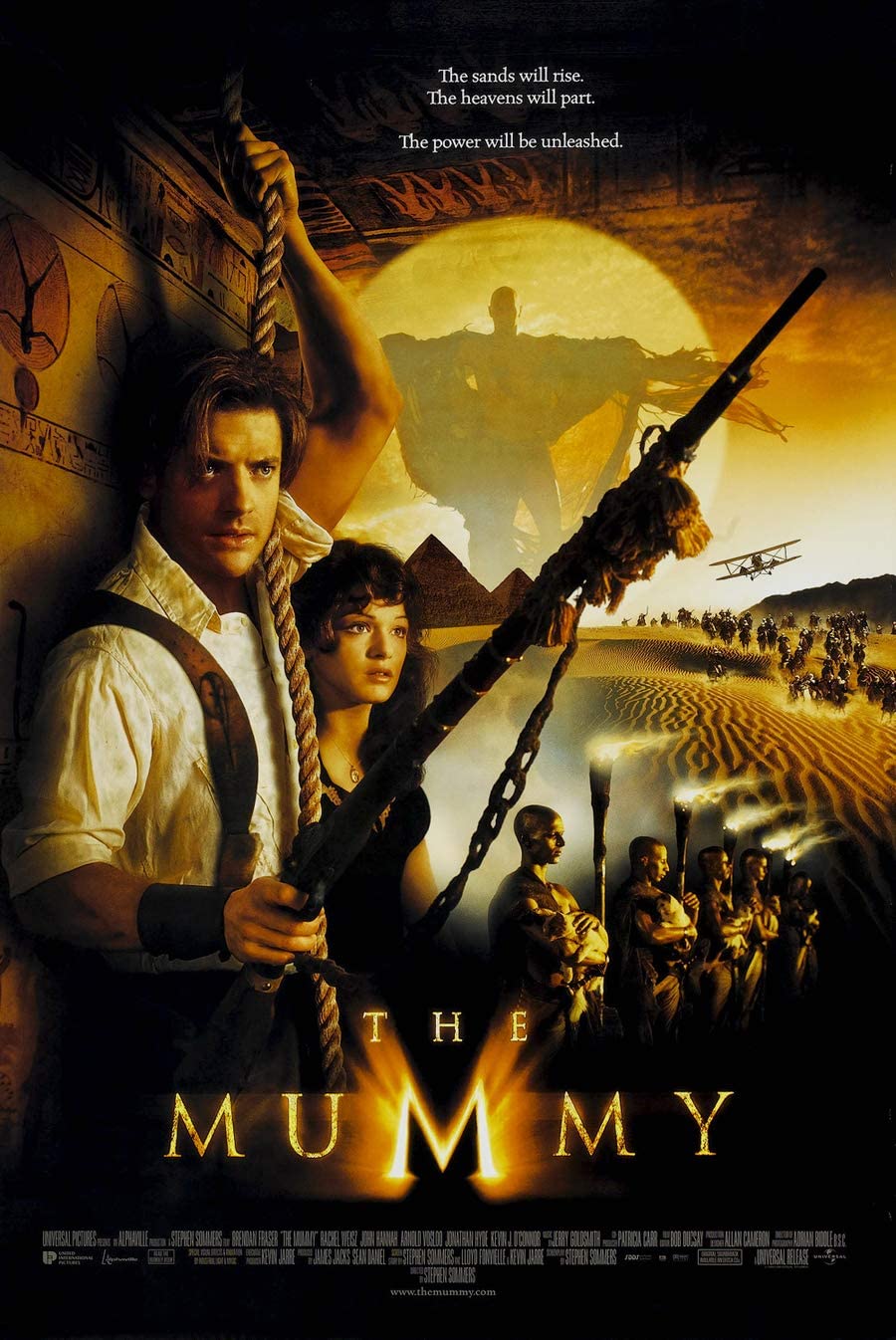 Though Jedimanda is known for her Star Wars cosplays, last year she took a special trip outside of her normal fandom to capture the curious and intelligent Evelyn in a spectacular photoshoot we will be remembering for years to come. Not only did she produce and excellent cosplay, but her work to recreate the Book of the Dead resulted in a prop replica that is so incredibly intricate that it could very well be the exact movie prop. Let's take a look at this fabulous Evelyn Cosplay from The Mummy!
JediManda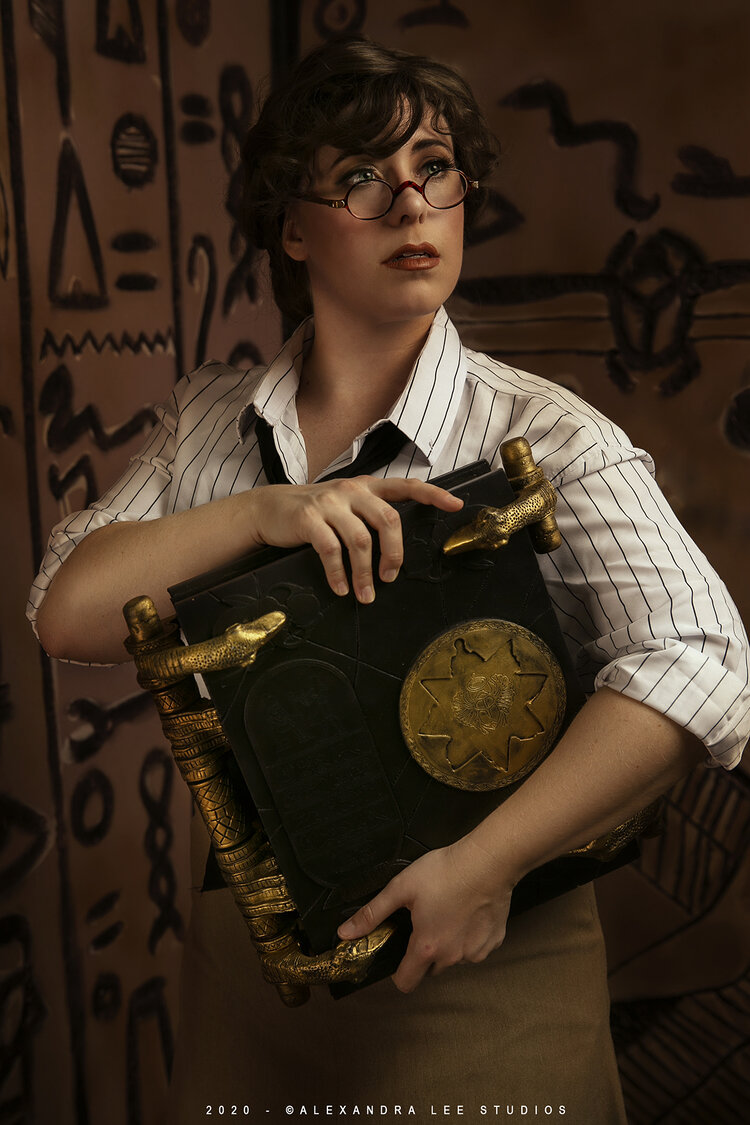 Subscribe to our newsletter!
Get Tabletop, RPG & Pop Culture news delivered directly to your inbox.
"Look, I… I may not be an explorer, or an adventurer, or a treasure-seeker, or a gunfighter, Mr. O'Connell, but I am proud of what I am. I am… A Librarian."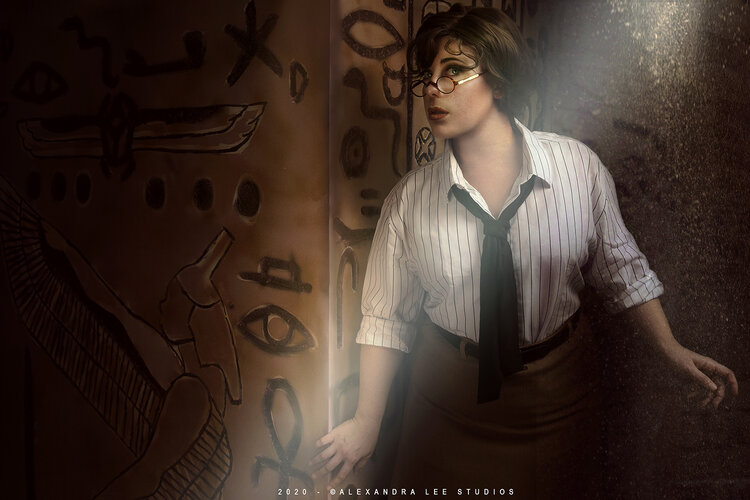 "[a little drunk]  Ah. I know. You're wondering… what is a place like me doing in a girl like this?"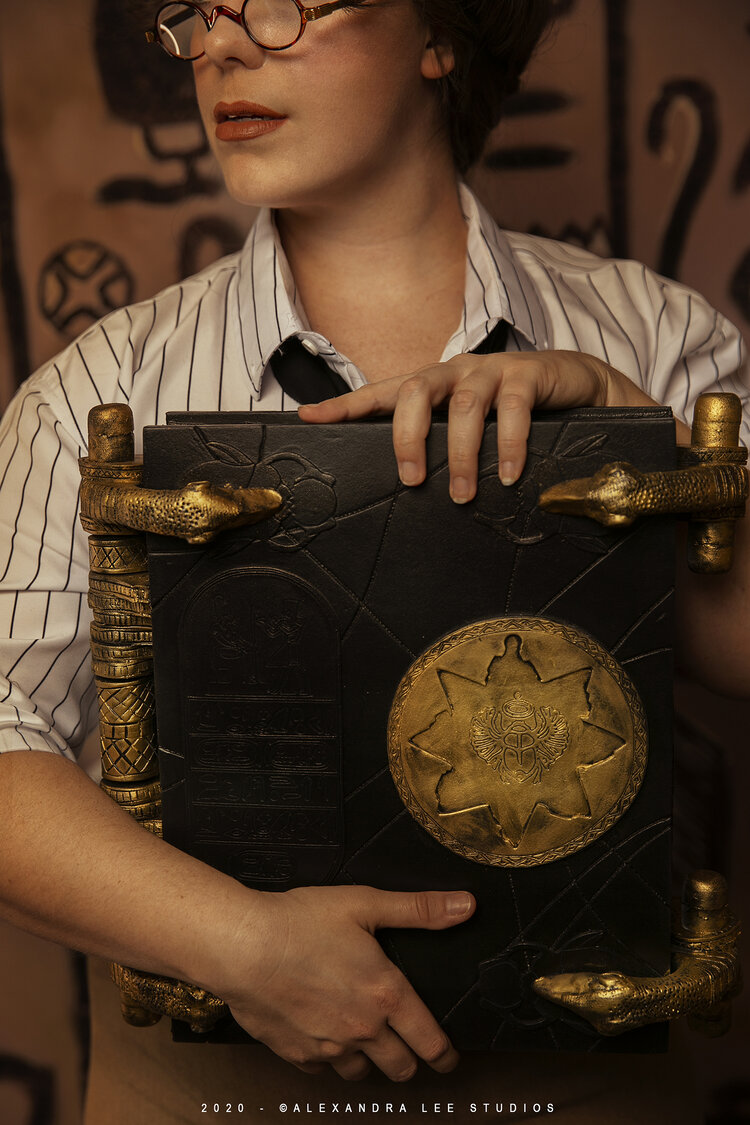 "You better think of something fast, because, if he turns me into a mummy, you're the first one I'm coming after."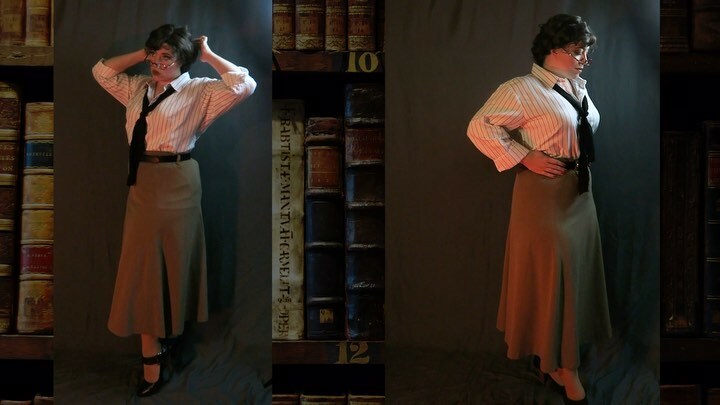 "The only thing that scares me, Mr. O'Connell, are your manners."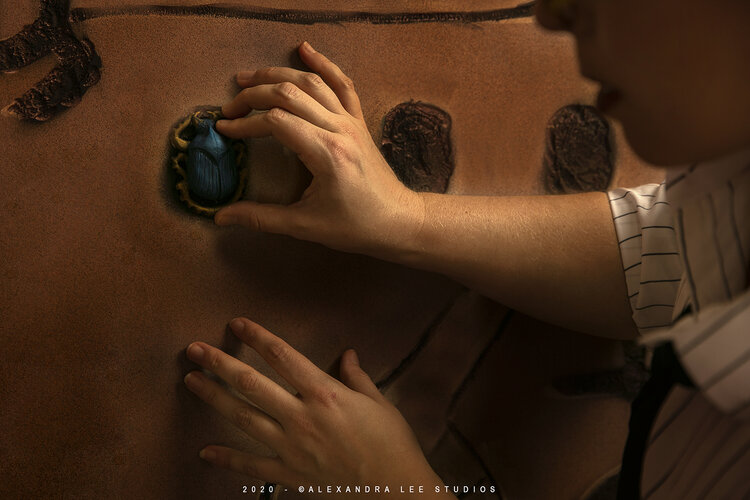 "[after destroying the museum library]  Oops."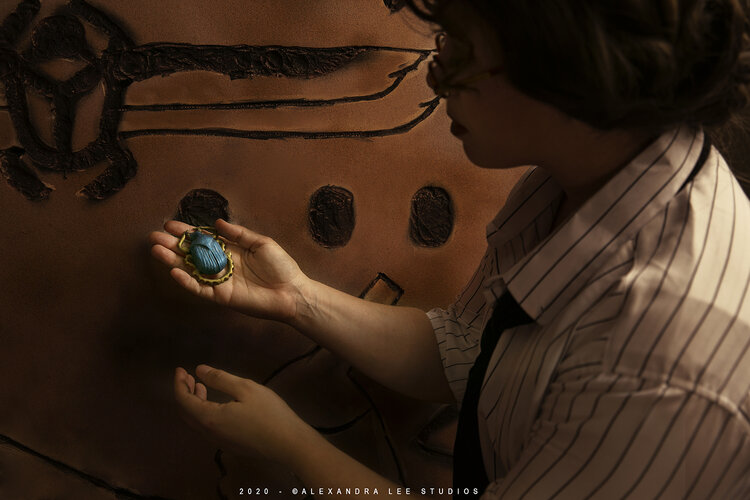 " It's just a book. No harm ever came from… reading a book."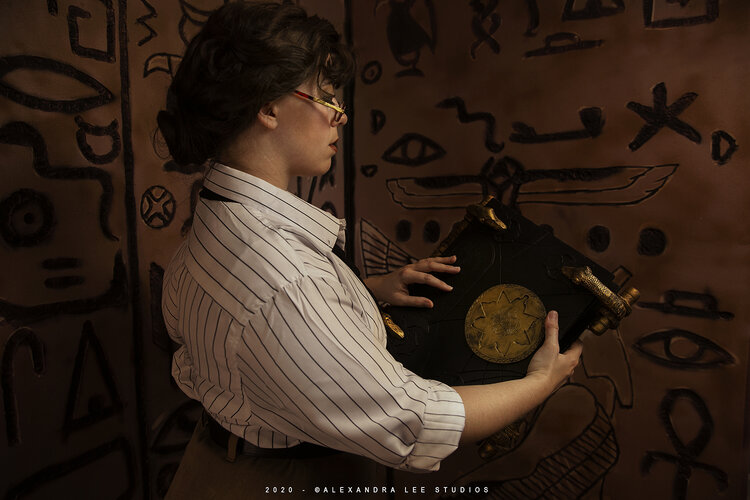 "You know, nasty little fellows such as yourself always get their comeuppance."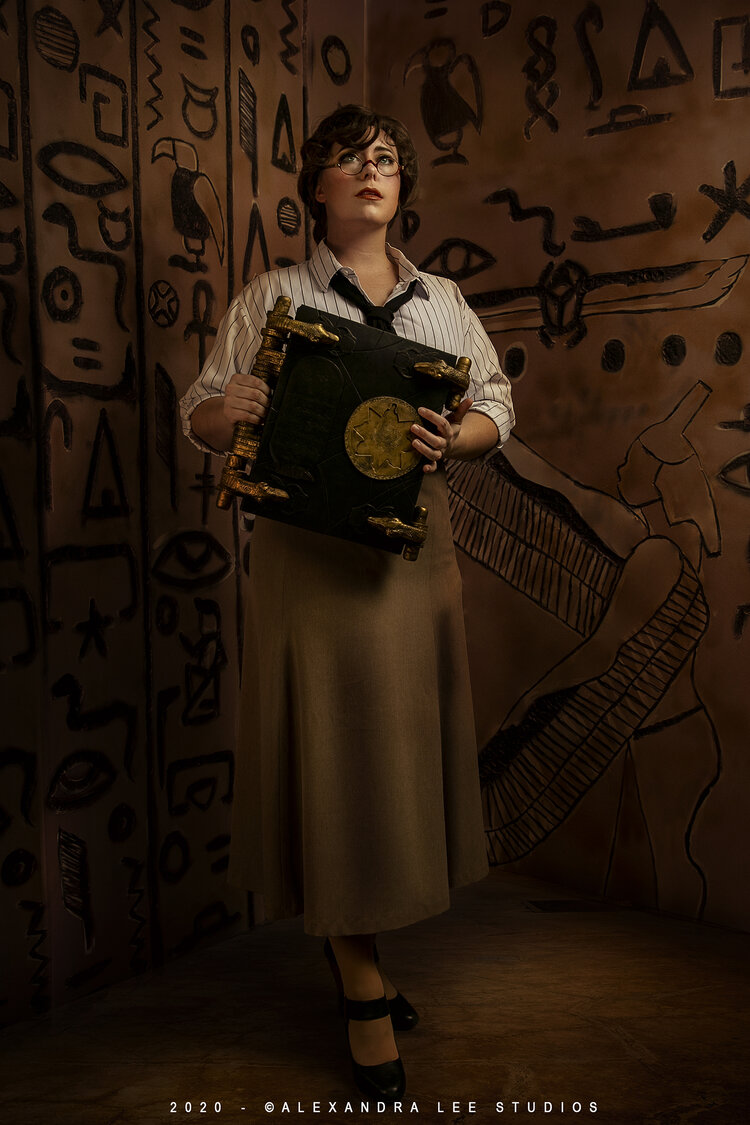 "Oh, my God. It's a… it's a sarcophagus. Buried at the base of Anubis. He must have been someone of great importance. Or he did something *very* naughty."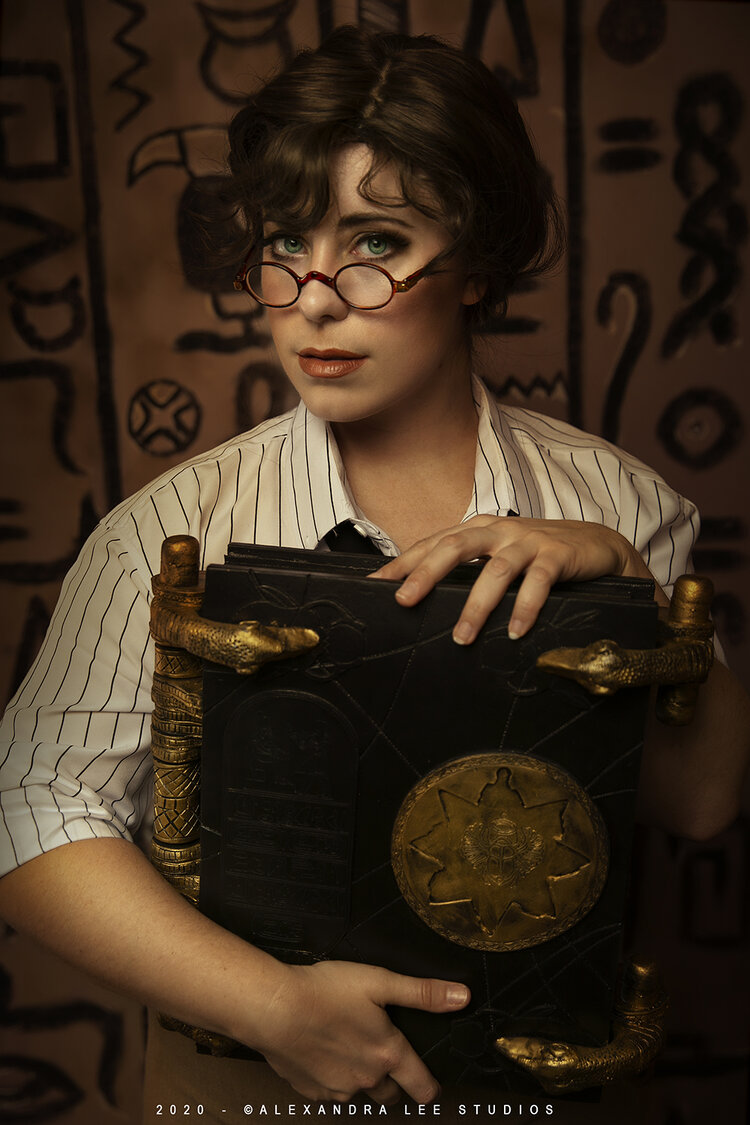 "W-Well you put up with me because I can… I can read and write Ancient Egyptian, and I can… I can decipher hieroglyphics and hieratic, and, well, I am the only person within 1,000 miles who knows how to properly code and-and catalog this library, that's why."

~Join us next week for more Cosplay Coverage~
Have a Cosplay question you would like Mayhem's Muse to answer? Know a Cosplayer you'd like to see featured?
Learn more about Mayhem's Muse