Latest 'Loki' Poster Reveals More About the Time Variance Authority
We have less than a month till Loki arrives – let the theories begin.
Loki lands himself in the hands of these lovely folks when he gets caught breaking the timeline. So – who or what is the Time Variance Authority and what is up with that cartoon clock?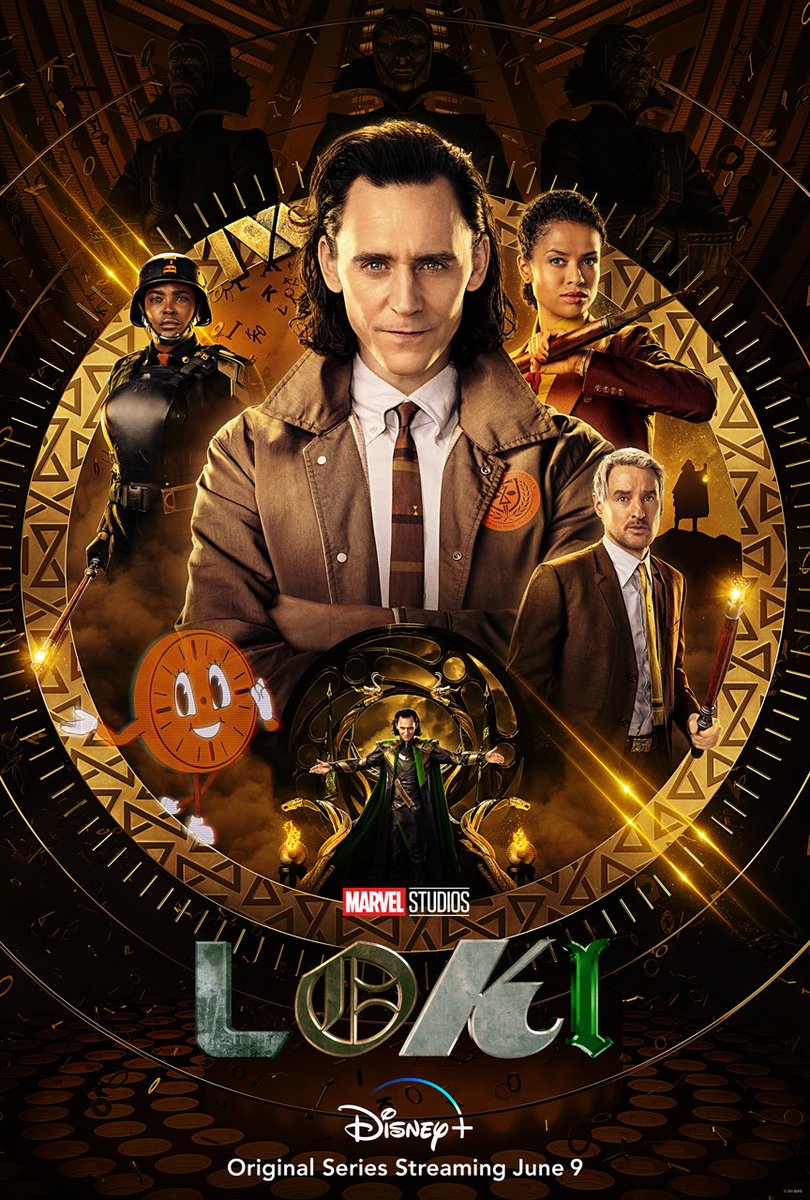 The TVA monitors all realities in the multiverse from what is known as the Null-Time Zone dimension, a place where time can't be messed with. The TVA works in tandem with time travelers from across the Marvel canon – like Kang the Conqueror. They have the ability to change and "discontinue" timelines, which pretty much erases them from history.
It's a giant bureaucracy filled with folks that literally watch everything that happens in every timeline. The organization is led by director Mr. Alternity. Below him are Mr. Orobourous, Mr. Paradox, Mr. Tesseract, and Mr. Mobius M. Mobius (played by the one and only Owen Wilson).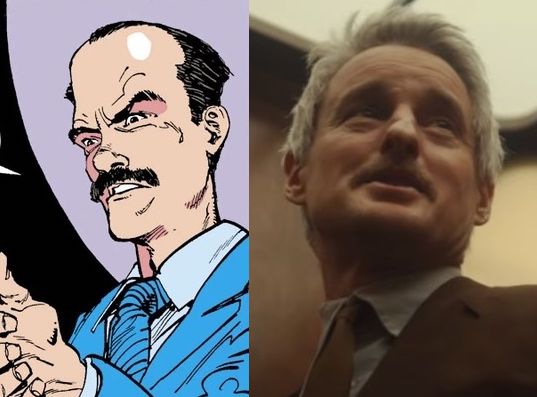 The Minutemen act as the TVA's enforcers and have the authority to time travel in order to fix things. They are led by Justices. I'm assuming Wunmi Mosaku is playing a soldier (top left in the poster) we'll be following closely; which justice Gugu Mbatha-Raw (top right in the poster) is playing has not been revealed yet. I'm expecting Peace, who is the most well-known.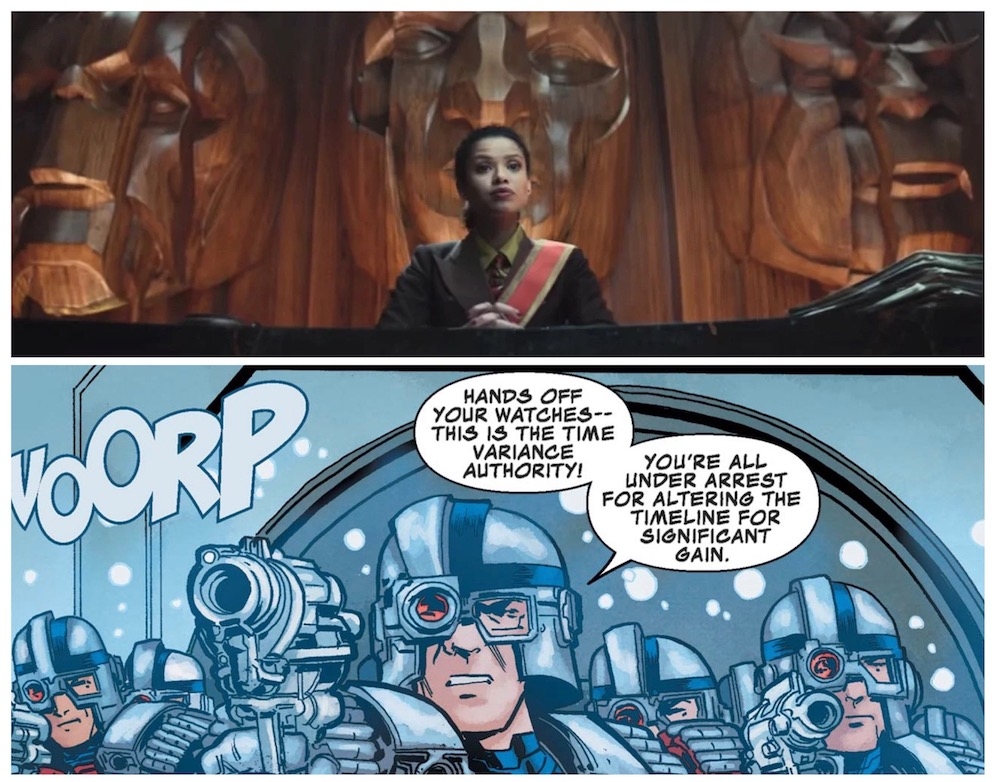 The three statues at the top of the new poster represent the Time-Keepers. The triad can manipulate temporal energy which allows them to bend time and reality. They have a direct connection to the TVA, but we'll have to wait for the show to reveal how that will or won't play out.
As for the cute, cartoon clock – you can see Miss Minutes, the TVA mascot, in the first trailer.
Loki picks up after that one scene in Avengers: Endgame when Tony gets hulk smashed and Loki gets his hands on the tesseract aka the space stone. As is his nature, he gets into mischief that breaks reality. Eventually, the Time Variance Authority catches up with him and charges Loki with fixing portions of the sacred timeline that he's broken.
Subscribe to our newsletter!
Get Tabletop, RPG & Pop Culture news delivered directly to your inbox.
Tom Hiddleston returns as the God of Mischief and is joined by Owen Wilson as Mobius, Gugu Mbatha-Raw, Sophia Di Martino, Wunmi Mosaku, and Richard E. Grant. Michael Waldron (Rick and Morty, Harmon Quest) is the lead writer in the series.
Loki premiers on Disney+ June 9th.