Necromunda: Hive War – Unboxing The New Starter Set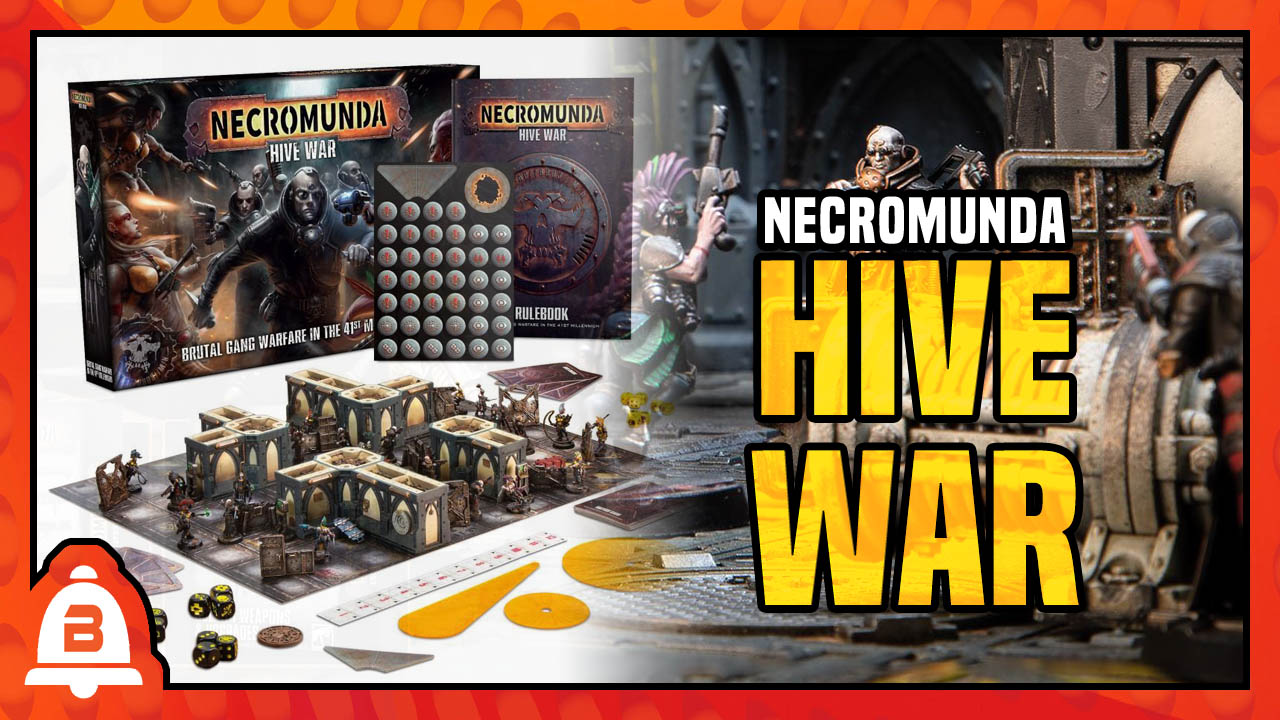 Let's take a tour of the contents of the new Necromunda: Hive War boxed set – the new place to start a battle for the Underhive.
Necromunda: Hive War should be on shelves and we got our copy to see what exactly was in the new starter set. Here's what we found out:
New Starters, Classic Game
If you've been playing Necromunda then this stuff shouldn't surprise you. It's a great boxed set for the price. The two Gangs and all the terrain are already worth the price of admission – but you get a lot more than that.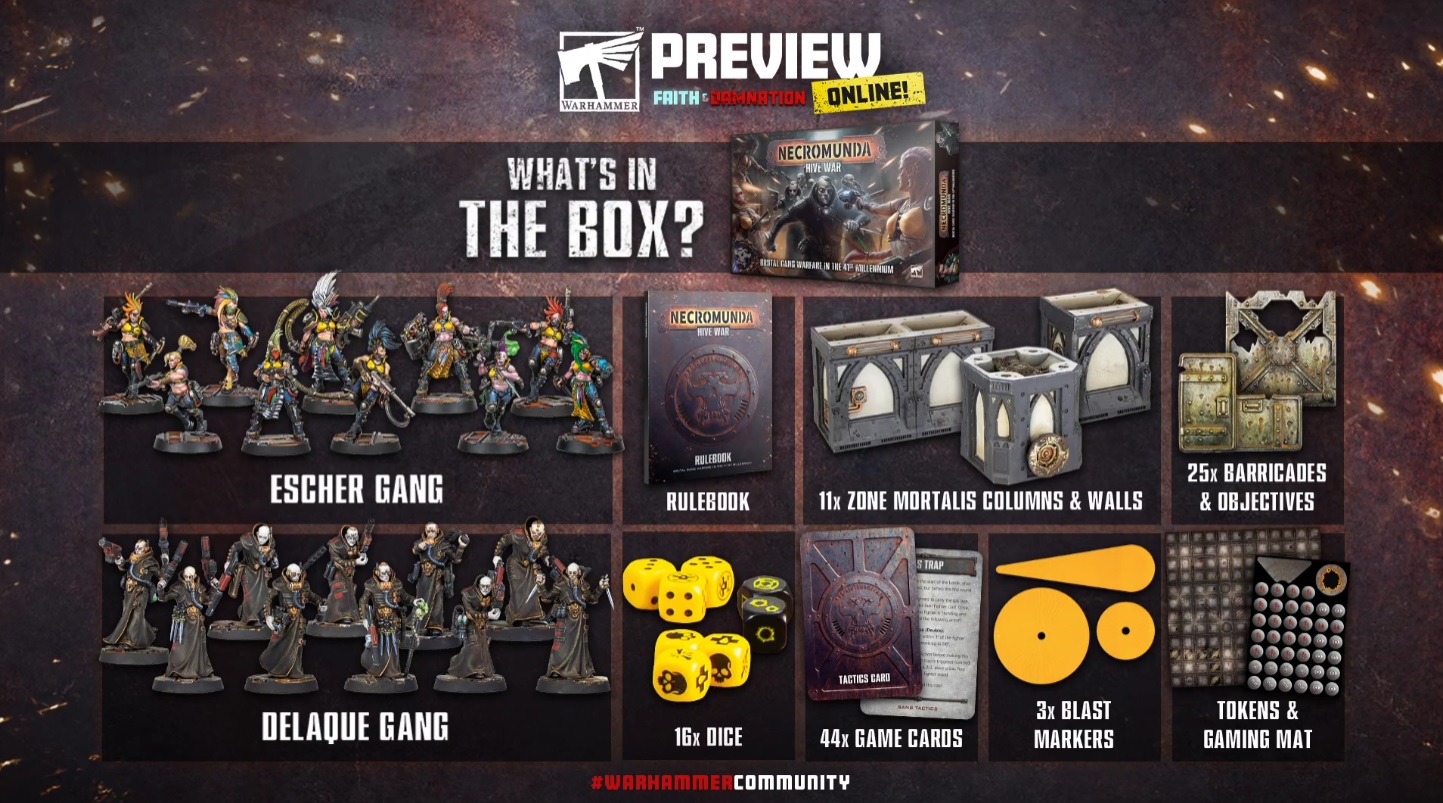 This one does put a spin on the starter set by including an Escher Gang and Delaque Gang. While the models aren't new, they are all pretty cool so I've got zero complaints there. The Objectives and Barricades are also a returning sprue set – a welcomed one at that.
The Zone Mortalis Columns and walls are great for any tabletop wargang but are perfect for Necromunda. If you've got any other Zone Mortalis or Sector Imperialis/Mechanicus terrain these are completely compatible with your existing stuff.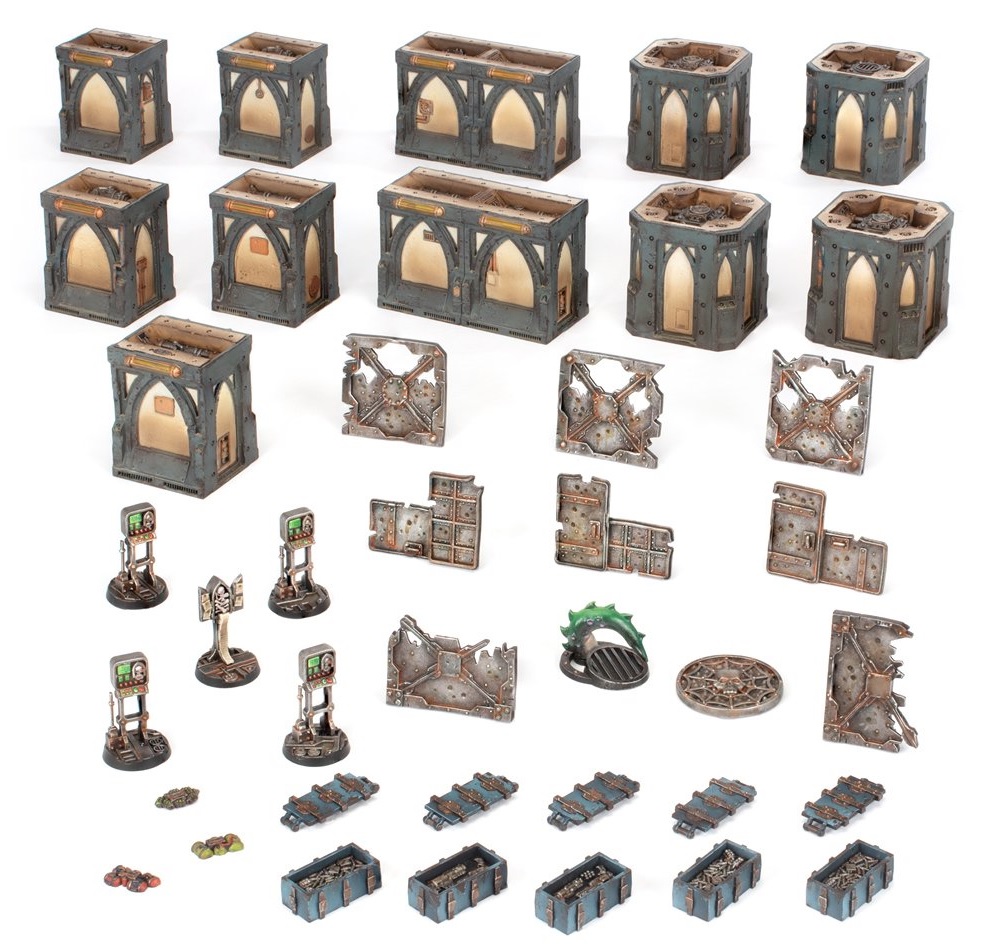 The rest of the contents are pretty expected, too. Dice, Cards, Blast Markers, tokens – all good stuff. The Rulebook is the most current version and it's softback if you were wondering. I don't know if I like the softback or would want a hard cover – I suppose I'll stick with the softback to keep the price down. One accessory not mentioned was the inclusion of some quick reference guides which are also welcomed. You get two so it's perfect for two new players.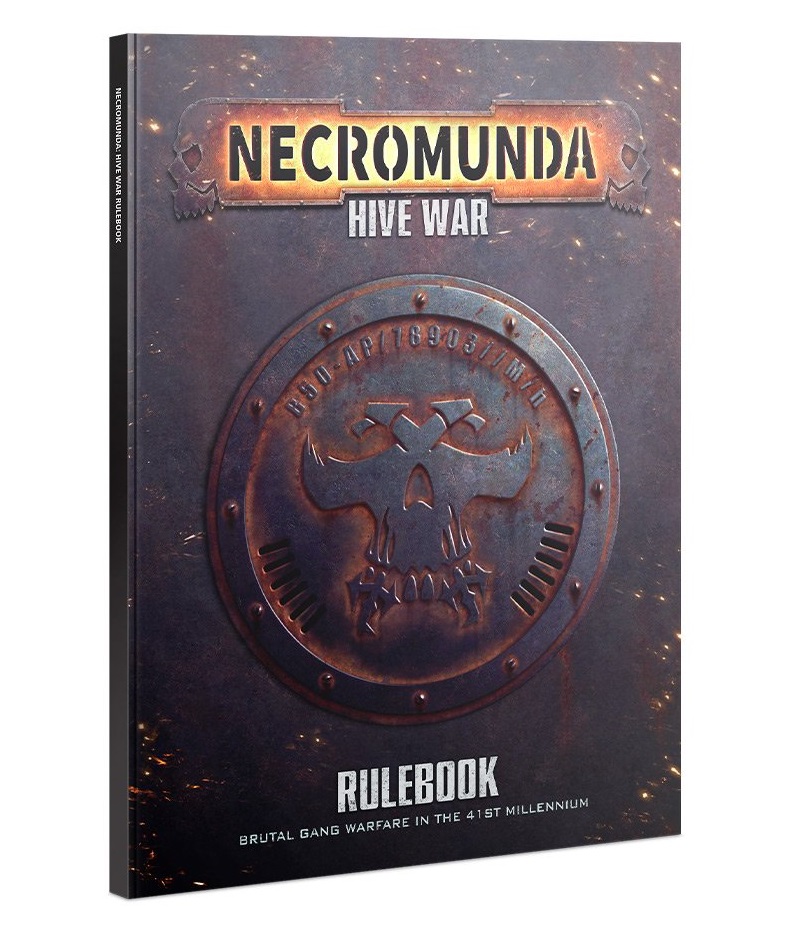 The one thing I did find a little disappointing was the "board" because it wasn't a cardboard board – it was a thin sheet of poster paper. And yeah, I'm sure that was one of the things GW could do to keep the cost low, I was just expecting something more…sturdy. I mean, the poster paper is fine to play on if you don't have any other options. And it IS double sided.  But yeah…the creases you get take a bit to flatten out. Maybe just use some other set if you have one.
Subscribe to our newsletter!
Get Tabletop, RPG & Pop Culture news delivered directly to your inbox.
For a starting point, this box has everything you need to build and start playing in Necromunda. I do think it's a solid value for what you're getting – especially if you are new or were looking for either (or both) of these gangs. If you're already on your second (or third) round of Necromunda gangs and you don't need a either of them or the terrain, you can probably let the newer players have this box. Now, if you'll excuse me, I've got some Delaque to build…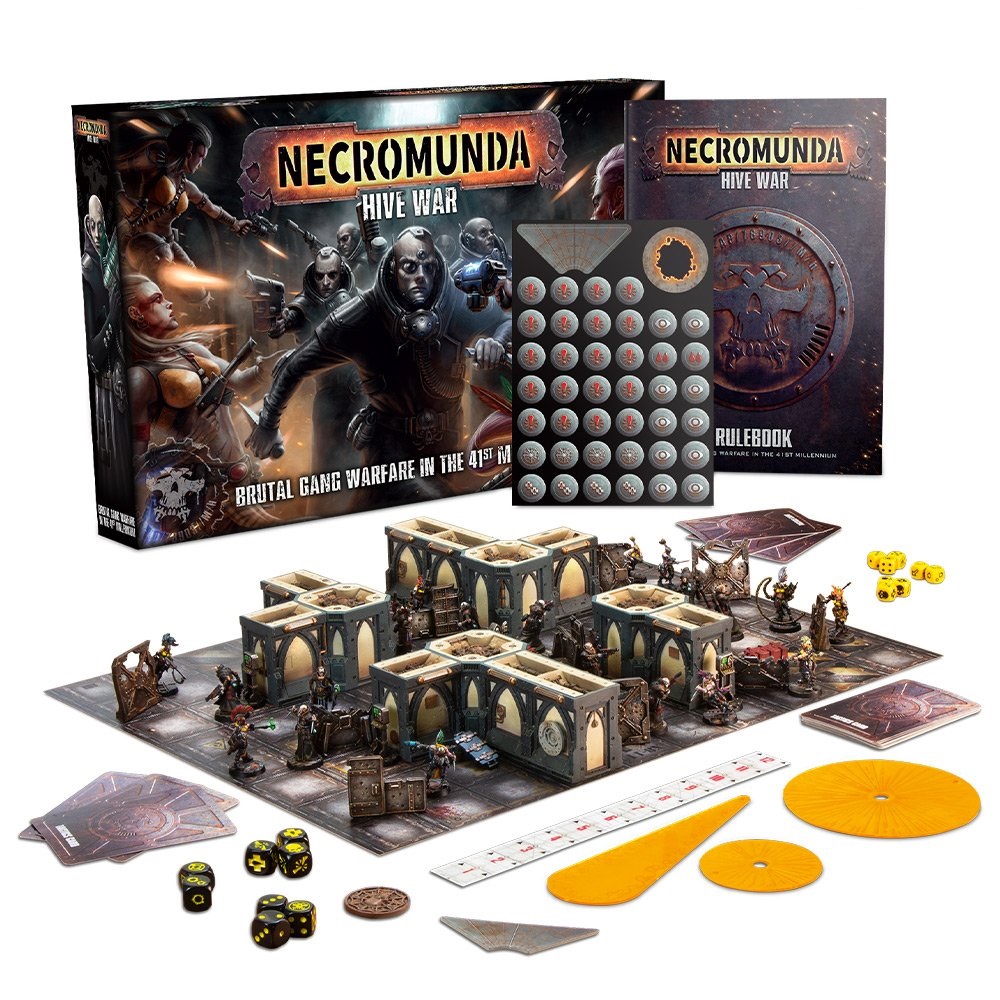 Necromunda is a world of mines, factories, refineries, and processing plants. The planet is a vast powerhouse of industry, making thousands and thousands of different items for use throughout nearby planetary systems. In the darkness of the underhive, fights between the clan houses over the limited resources are a way of life for the citizens of Necromunda.
Jump into the world of skirmish wargaming with Necromunda: Hive War. Choose your gang and fight thrilling, fast-paced tactical games set in the darkness of the underhive. This boxed set is perfect for new players and contains all of the rules, models, and accessories that you need to start gaming. As well as two gangs, the box also includes enough terrain to build your own little corner of Necromunda.
The boxed set contains:
20 plastic miniatures, each supplied with a Citadel 25mm Round Necromunda Base:
– 10 Escher gang members
– 10 Delaque gang members
– An array of modular terrain
– Double-sided gaming mat
– All of the dice, tokens, cards, and templates needed to play
Also included is a 104-page softback rulebook containing:
– Background on the planet of Necromunda and its Houses
– The rules for playing games of Necromunda
– Multiple scenarios to play through
– Rules for creating your own gang
– Rules for the weapons and wargear available to gangs
Jump into the Hive War today!
Promotional material provided by Games Workshop PLC