RPG Accessories: D&D In Space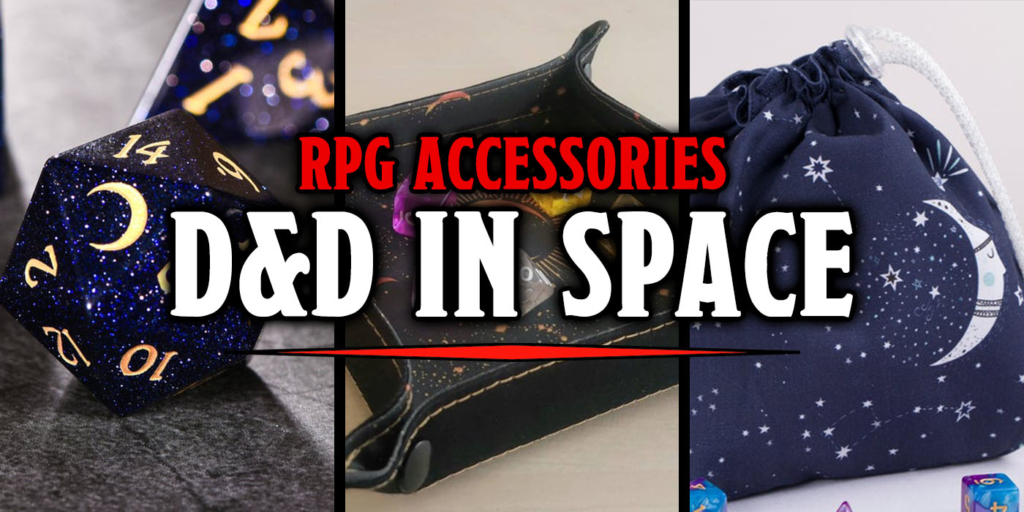 This week we're getting galactic as we pick out some of our favorite space-themed accessories to take our D&D sessions out of this world.
The celestial aesthetic is one of my favorites, and May the Fourth is the perfect time to find as many ways as possible to sneak star stuff into our next D&D campaign. As always, links to shops are in the item titles.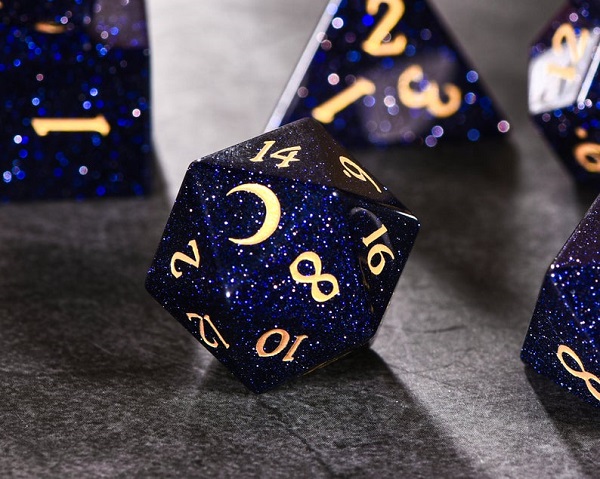 There are a lot of ways to make dice that look sort of like starry nights. Dark blue or purple resin and glitter would probably get the job done just fine, but CyrstalMaggie decided that we deserve fancy star dice. These blue sandstone dice are made with real gemstones and painted with gold ink to make them as readable as they are beautiful. The entire look reminds me of that witchy teen phase that so many of us went through, but that works perfectly for any fantasy RPG.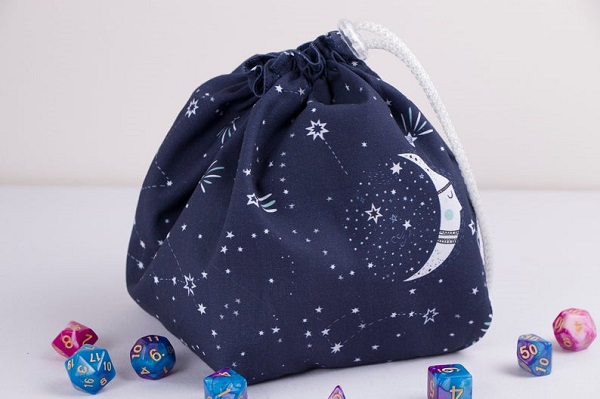 You'll need a place to put your new galaxy dice, and this constellation dice bag is just right for the job. The large bag can hold multiple sets of dice and comes with optional pockets to keep things organized and separated inside. There is also a drawstring which allows the bag to open up all the way for a bowl-like effect, making seeing and choosing the right dice for each character or situation effortless.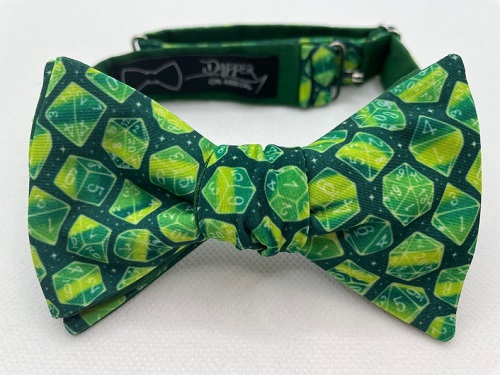 Doctor Who said that bow ties are cool, and while they aren't usually my first fashion accessory choice this galactic dice tie is doing some work to convince me. Coming in a variety of kids or adults sizes and self or pre-tied, there are Dungeons and Dragons bow ties available for everyone. Whether you're planning for a fancy event or just like looking dapper in your day-to-day life, there may be room for a D&D bow tie in your closet.
Subscribe to our newsletter!
Get Tabletop, RPG & Pop Culture news delivered directly to your inbox.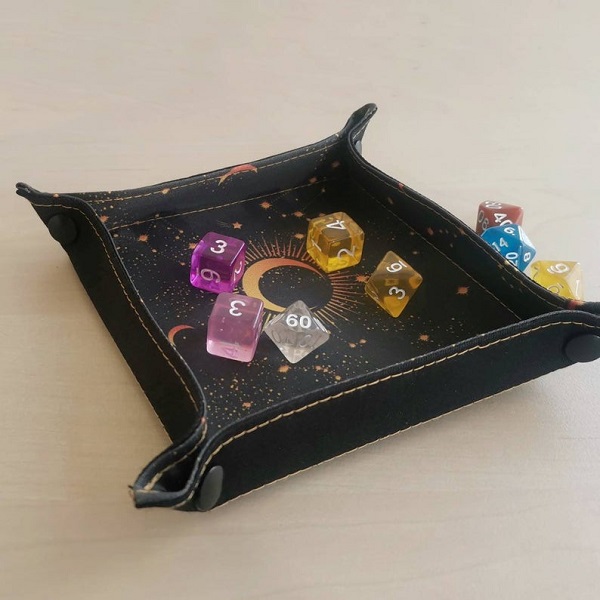 Collapsible dice rolling trays have been a game-changer in my RPG sessions. I cannot tell you how many dice I lost to the floor and had to rescue from various cats after rolling a little too enthusiastically. But now there's a small piece of fabric and snaps between me and certain inconvenience. This one comes with a very pretty moons and stars design, perfect for that galactic theme we're throwing our entire D&D game into. And it's collapsible so it's easy to throw in a bag or on your source bookshelf between sessions.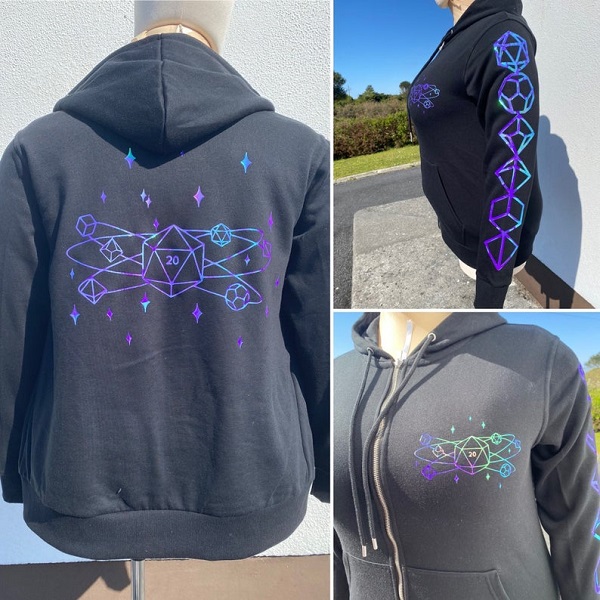 Everyone can use a cozy hoodie from time to time, and this one happens to be rad. The multicolored dice design is a little galactic, a little atomic, and all fun. But I think my favorite detail is the simple dice design going down the sleeve. If everybody doesn't know exactly how you spend your evenings, they will once you show up sporting multiple giant iridescent d20s.
Do you have any space-themed D&D accessories? Did any of our top picks make your wish list? What's the last space-themed tabletop RPG you've played? Let us know in the comments!
Happy Adventuring!
Latest News From BoLS: