Origins of Sigmar: Tabletop Legendary Heroes – PRIME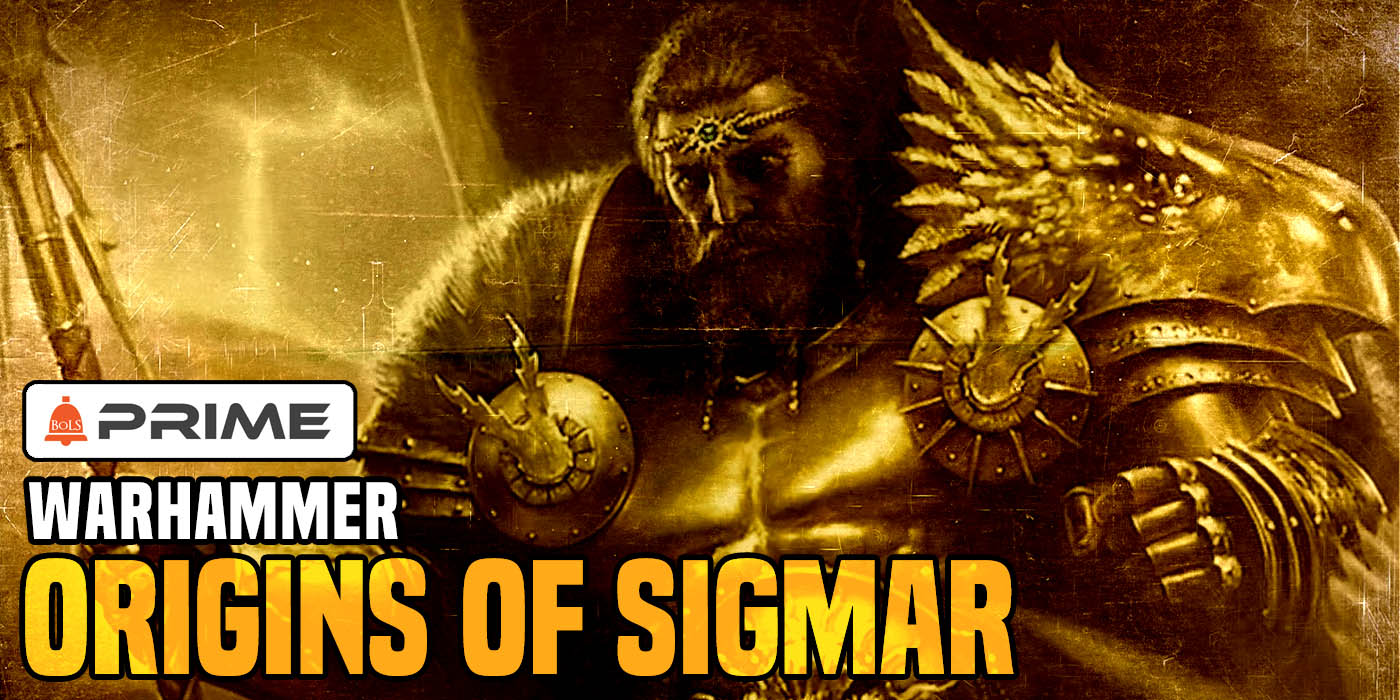 A look at the origins of the man who became a god and birthed an Empire.
By now, everyone knows the God-King Sigmar, the mighty lord of the Stormcast, ruler of the Realm of Azyr, and namesake of the Age of Sigmar game. But do you know Sigmar the man, a young chieftain of the ancient World that Was who saw something greater among the warring tribes of humans in the north? Well, if you don't, you're in luck because here's a quick biopic of the great hero, as captured in the Sigmar trilogy by legendary author Graham McNeill, and who his inspirations may have been.
We all know Sigmar, the hero who united the warring tribes of men and gave birth to a united Empire. He began in McNeill's story as a young prince of the Unberogen tribe and defeated a marauding orc warlord, a powerful Chaos champion, and even Nagash himself before dying a hero, wielding the runic hammer Ghal-Maraz. In Age of Sigmar, he is the master of the realm of Azyr and lord of the Stormcast Eternals, sending them to the battlefield on bolts of lightning. But wait; god figure, loves to battle, wields a hammer, and related to lightning...who does that remind us of?
No one comes to ...

Already a member? SIGN IN
Become a Member
Join BoLS Prime and get access to exclusive member-content and No ads.
Originally from North Carolina, Clint comes to Austin as the latest in a long list of haunts of a wandering actor. An avid gamer, writer, actor, pyrotechnician, and general nerd, he writes two Age of Sigmar weekly articles for Bell of Lost Souls from a slightly less than meta angle, plus a weekly tournament roundup. When not busy being a clueless cowboy, Winterfell Bannermen, or whatever else acting life throws at him, he enjoys reading folklore from around the world, writing narratives for his Wargaming armies, or watching all the movies he can. Look for his storytelling podcast, By the Dancing Fire, or find him on Twitch at RedWendigo13.