Star Wars: 'The Bad Batch' Episode Four Easter Eggs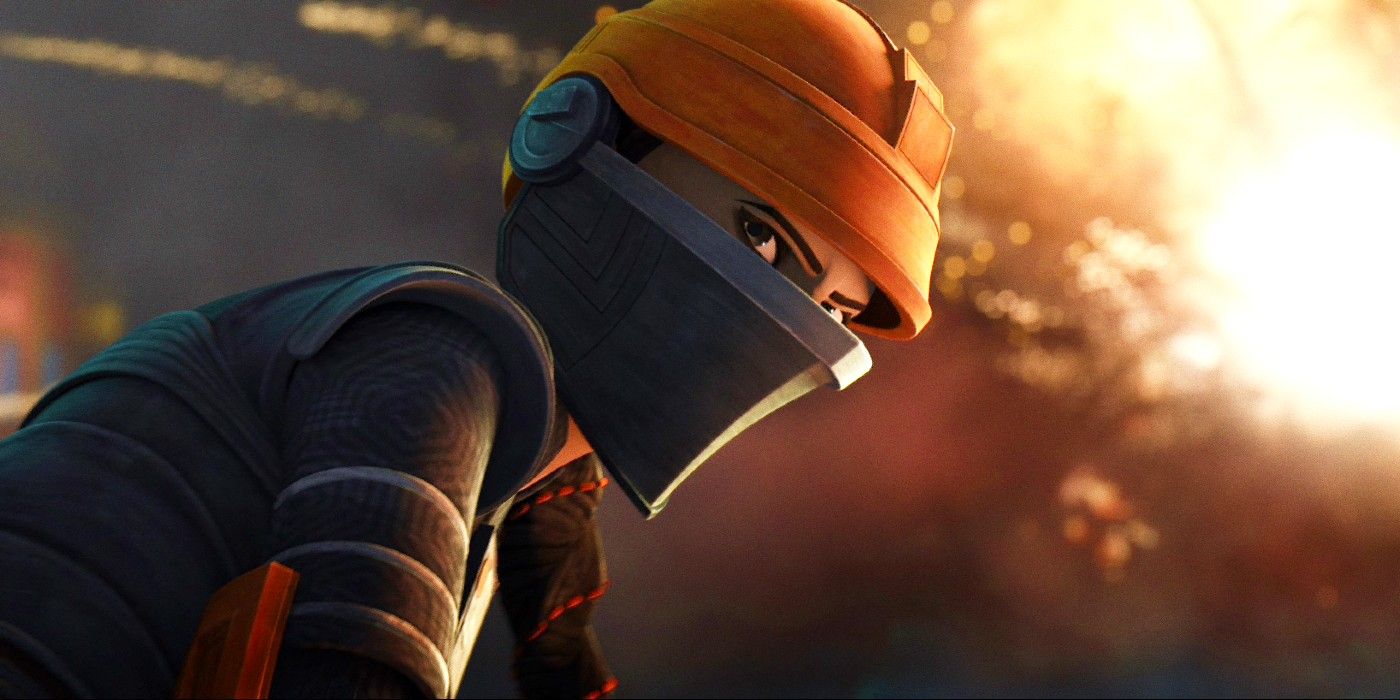 From familiar faces to recognizable voices, this episode was full of little details to remind us of previous episodes of Star Wars movies and shows.
This week Clone Force 99 headed to Pantora for some ship repairs and along the way reminded us of so many other bits of Star Wars history. These were the top Easter Eggs, references, and details that we noticed on Episode Four: Cornered.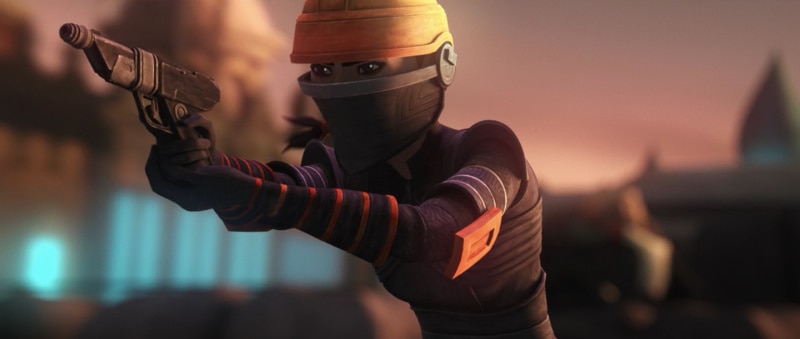 After her breakout appearance on The Mandalorian, Bennec Shand and actress / voice actress Ming-Na Wen are back in episode four of The Bad Batch. As anticipated, she's been commissioned as a bounty hunter to find Clone Force 99 and Omega, and this younger Fennec is just as capable as the post Empire version we've gotten to know alongside Din. Also worth noting is that this is obviously a time in her life when she is a well-respected and sought-after bounty hunter as opposed to avoiding the authorities herself.
Aliens and Animals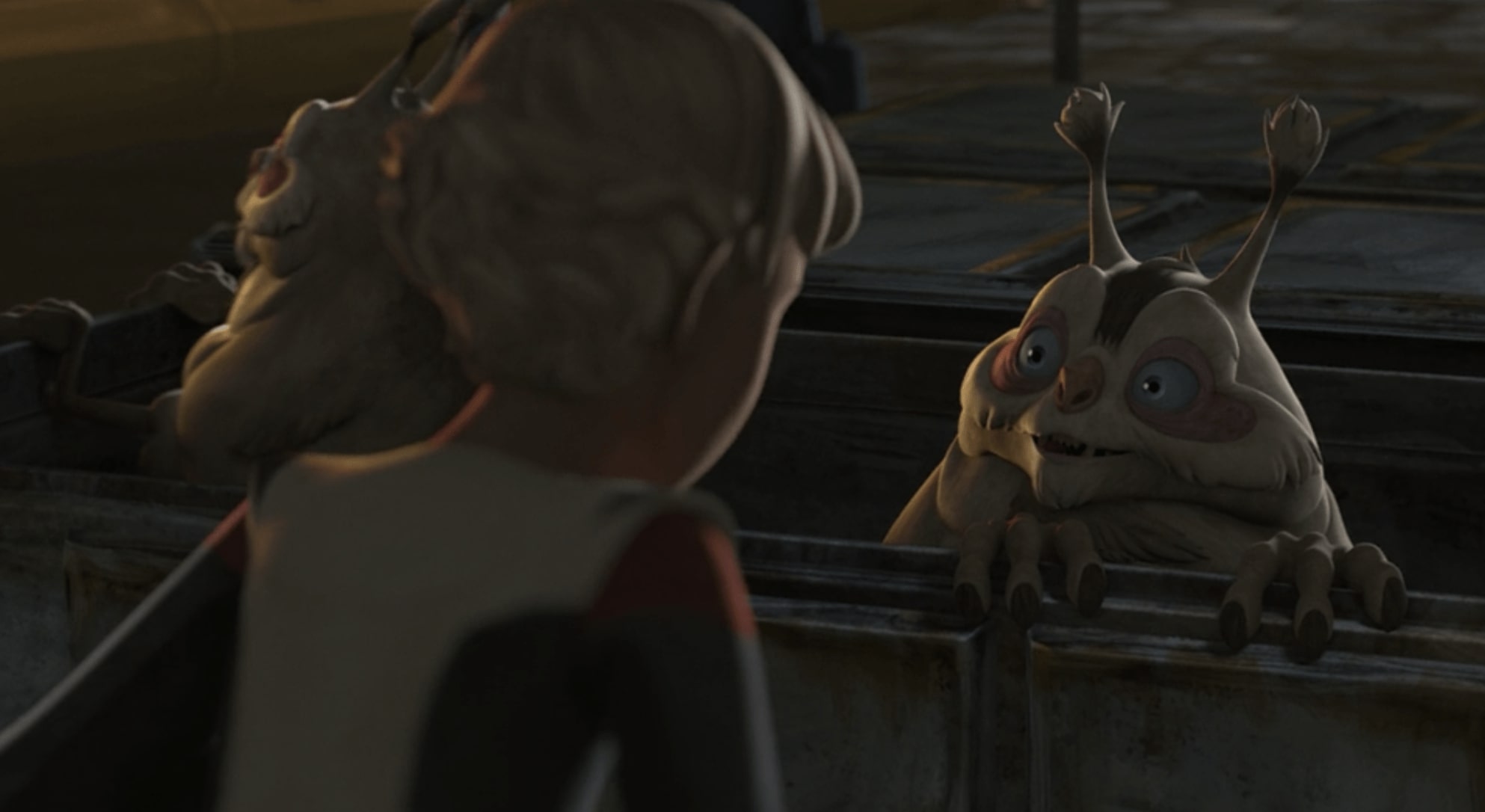 This episode brings the Batch to Pantora where viewers would recognize a Sullustan, some lothcats, a Gran, a Goatal, and an Aqualish. Plus, Omega runs off in part because she is chasing a voorpak. These six legged round creatures are popular pets that showed up quite a bit in Star Wars Resistance, but have actually been around since 2001 when they were mentioned in Star Was Gamer 4 magazine.
Hello There!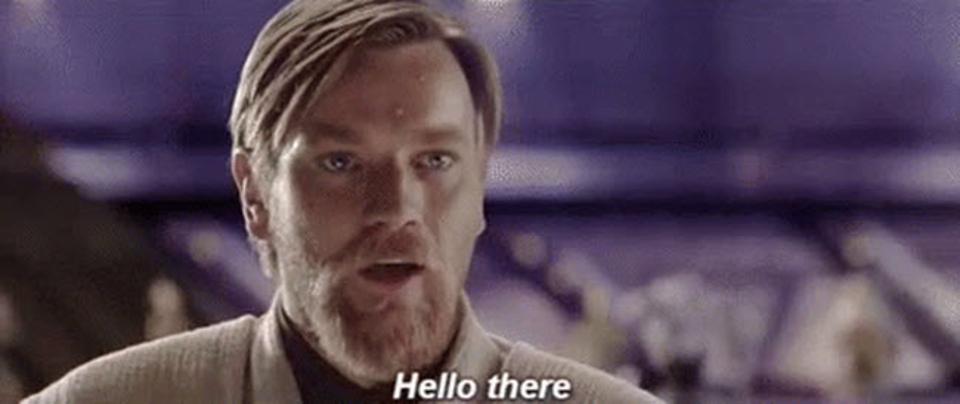 Omega says iconic Obi-Wan Kenobi line, "Hello There." Granted, this could be completely coincidental and not actually an Easter egg or reference at all… But I doubt not one right had a giggle about this. "Hello there" has made it into meme territory.
A Familiar Looking Stormtrooper Doll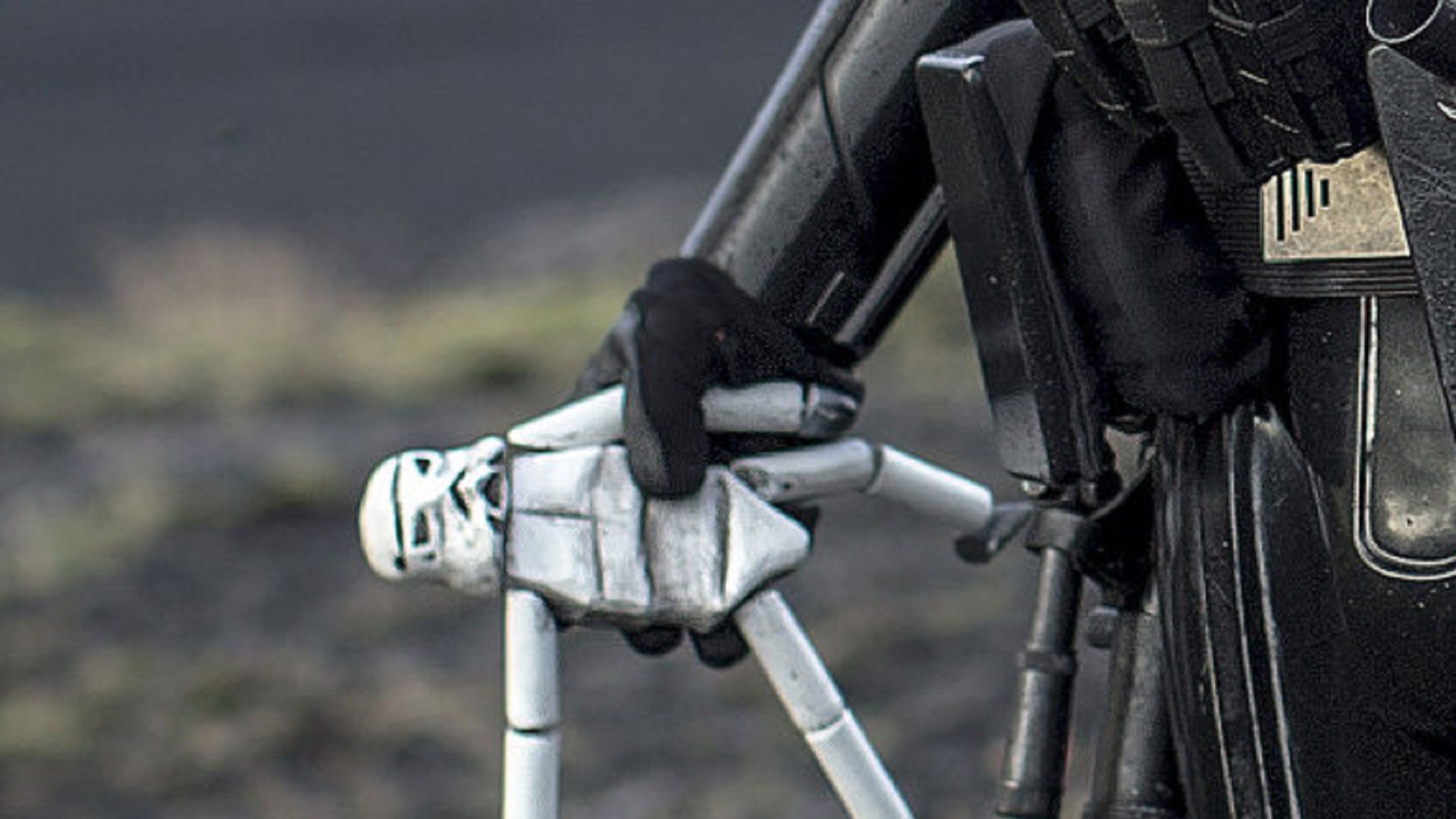 Subscribe to our newsletter!
Get Tabletop, RPG & Pop Culture news delivered directly to your inbox.
Shortly before Echo was confused with a droid and temporarily sold, he and Omega can be seen with a clone or stormtrooper doll that looks very similar to the Stormtrooper toy from the beginning of Rogue One. I'm not sure if this means that these sorts of toys have been mass produced for the galaxy's children or that Jyn's parents and one of Omega's four new dads had a very similar thought, but regardless there are at least two trooper toys in the galaxy and I bet they're collectors items by now.
CG-67 May Have Sounded Familiar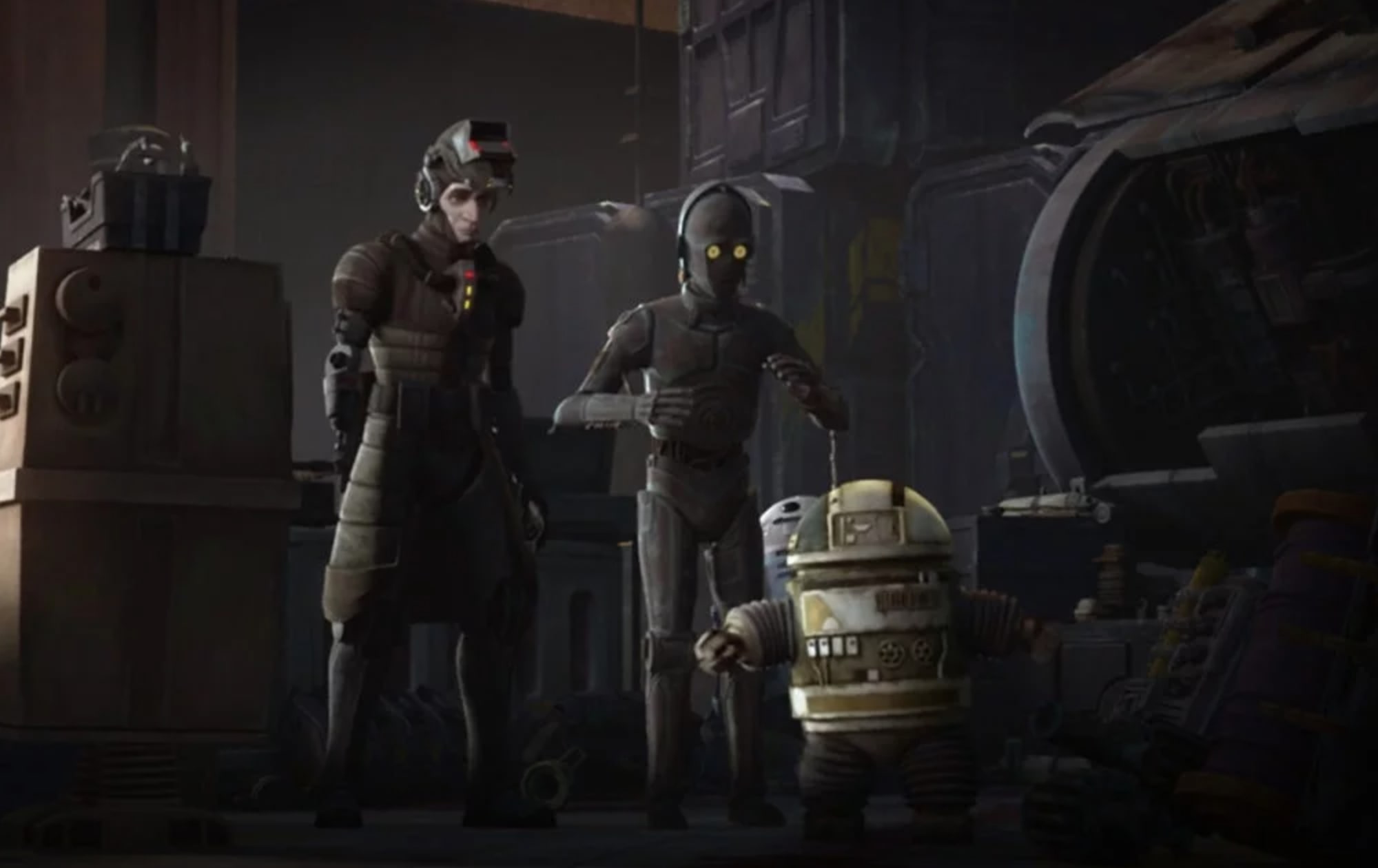 We were introduced to a bunch of fantastic droids this episode including what looks like an R2 unit with legs who I may need to make my next 3D printing project, and protocol droid CG-67. CG-67 was voiced by Grey Griffin, who has been voicing animated Star Wars characters for years between Maz Kanata in the 2020 Lego Holiday Special, TC-G3 in 2019 Star Wars Resistance, Naare in Lego Star Wars: The Freemaker Adventures, and Padme Amidala, Asajj Ventress, and Shaak-Ti in Genndy Tartakovsky's 2003 Clone Wars series as well as quite a few others.
Did you catch all of these when you watched this episode of the Bad Batch? What Easter Eggs and details did you notice from episode four? Where do you think Clone Force 99 will be headed next week? Let us now in the comments!
May The Force Be With You, Adventurers!