Today Is Itch.io's First Creator Day – All Sales Go Directly To Devs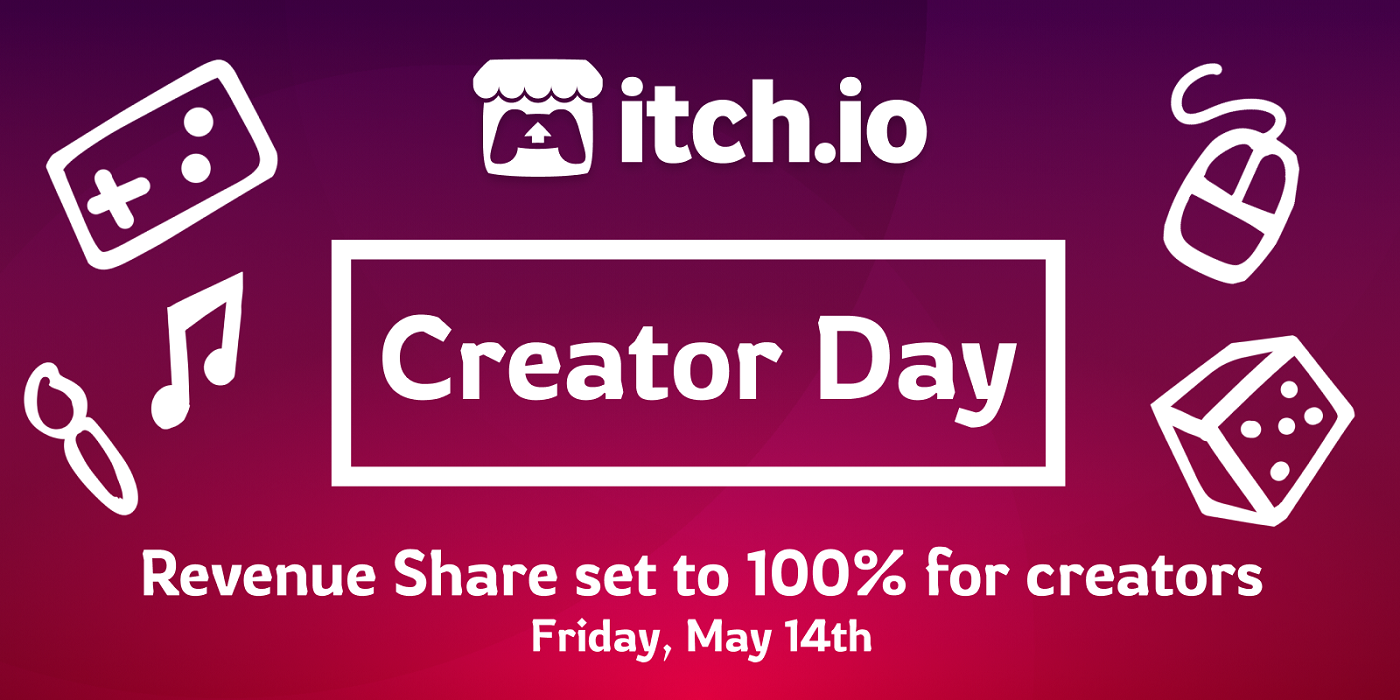 Popular indie platform and purveyor of "unspeakable games" (according to Apple) Itch.io is giving 100% of its revenue to creators today.
Itch.io is an indie games platform dedicated to bringing you some of the best, most creative games, books, music, even tools and assets for making games (and books and music). Whether you're looking for your next tabletop roleplaying game that lets you, for instance, be pursued through a gothic castle by a very tall lady who, oh no please don't catch me…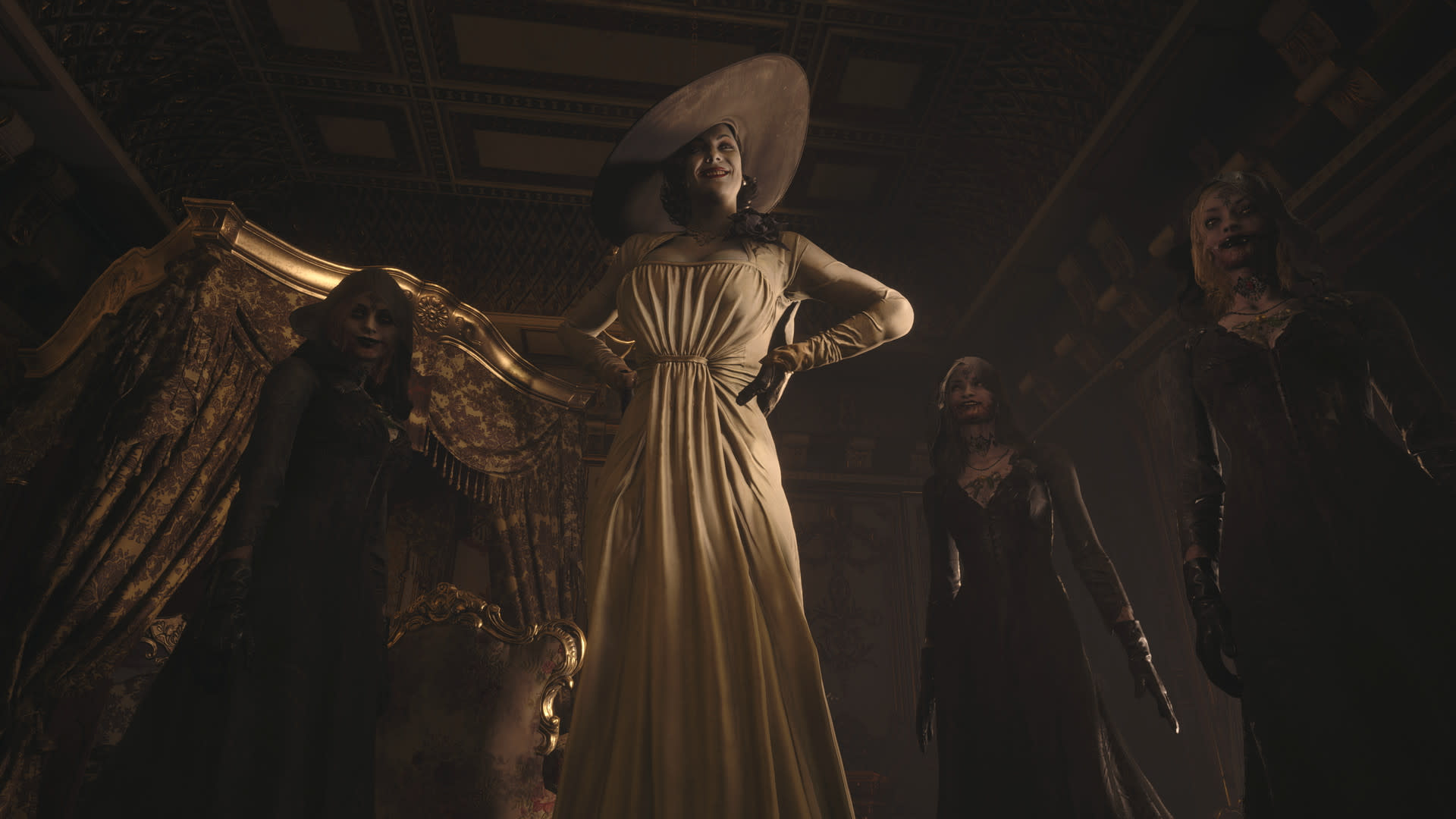 …or you're looking for cool rhythm games, or chilling indie horror games, which are a lot like regular horror games but the shaky cam is due to cinema verite instead of 'because that's how popular horror movie does it', you can find it on Itch.io.
It's quickly become a home for many creators of all stripes, and offers up support to the designers and developers whose products line its digital shelves, which is a rarity in this industry. They typically only take a 10% fee, but thanks to their open revenue sharing plan, devs can set a rate as low as 0%, which is exactly what Itch.io themselves are doing this Friday with their first ever Creator Day.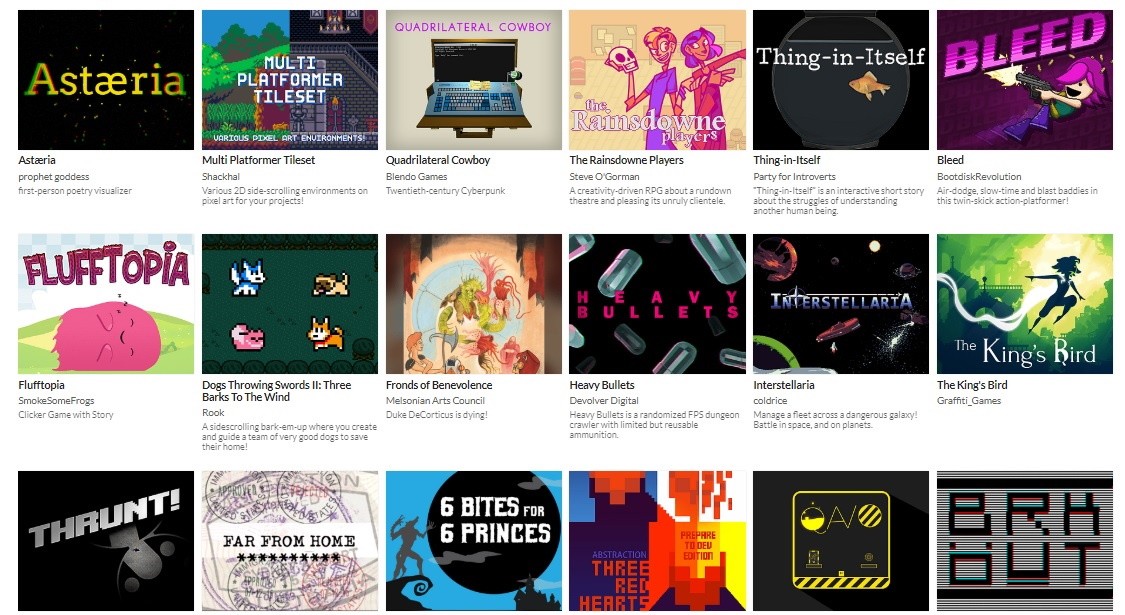 Creator Day will allow designers to generate hype for their games, while also giving customers the option of supporting their favorite creators entirely. All revenue generated from sales on Friday goes directly to creators, which, as Itch.io told Polygon earlier this week, has been intended to help make things a little better for the community:
"We're supported by our awesome community every day and we wanted to set a day where we could return the favor. It's been hard out there for a lot of folks and we figured we'd help out how we can."
There's a wealth of stuff out there right now, you can find bundles a-plenty, and it's the perfect chance to browse just to see what you can find. You could lose an hour reading about space games alone, or if you prefer something "unspeakable" there's plenty of that too. Whether you're looking for games that highlight puzzle or action, or that deal with themes of gender and sexuality, to games that combine them in strangely effective ways, you'll find them and more on Itch.io
Happy Adventuring!