Let's take a look at how Drukhari aren't kings of the meta all of a sudden.
Just a couple of weeks ago Drukhari seemed to have emerged as the (dark) rulers of the Meta. Armed with a new book they won a large string of GTs culminating in them absolutely dominating the top 8  at the Dallas Open GT, the largest event to my knowledge in over a year.  On top of winning a ton of events, they maintained an almost unheard of high winning ratio. I wrote about how they were really good and a number of other people took this further saying they were completely broken and likely more OP than Iron Hands had been.
And yet in the two weeks since the Dallas Open Drukhari haven't won any of the 5 major recorded events, including that 100+ person Maryland open. Obviously if winning a bunch of events means a faction is OP'd, then losing a bunch suddenly must mean they suck, right? At least that is what a bunch of people are now saying.  So let's take a look at why they might have lost and if their reign of terror is over.
Reason 1: The FAQ Fixed It All!

Drukhari were really good, and then got FAQ'd, surely this, like it had with Iron Hands, killed them? Well, probably not. The Drukhari FAQ was laughably small and only affected one thing that made them OP, the cost of Reavers. However many of the major winning lists weren't even using them, so this likely wasn't the main factor.
Reason 2: Players Adapted

Players and armies always change to adapt to the current meta. With Dark Eldar being billed as the boogeyperson of the current meta it would make a lot of sense of armies to change to fight them. Players studied them and learned new tactics and built better lists to fight Drukhari and it paid off. At least this is a theory. While I'm sure it was a factor, I'm unconvinced this was the main one. For one thing, the Drukhari book just started making waves in the meta. Some events require you to submit lists ahead of time, and if nothing else players have to have the models. Not every player can go change their army in a week or two to adapt to a new meta trend. More often it takes a month or so before the counters really start showing up. On top of that, if DE had such a high win ratio before, it makes you think that good counters would take a little longer to figure out. However, I'm sure this did play a factor.
Reason 3: It Takes Skill To Play Them, and Good Players Played Other Things

40K is a game that requires a decent amount of skill to play at a high level. While there have been some very good, and even very OP armies in the past, they still normally require a skilled player to win events with. Lots of players have copied a meta trend only to lose to a better player with a worse list. This can sometimes make it hard to tell just how good an army is. Is it winning events because it's OP, or is it winning because all the best players are running it? A lot of good players it seems either sat out the last few weeks, or played something else. John Lennon, who won Dallas with Dark Eldar, for instance, won a smaller event afterward using Ultramarines. I strongly suspect if he had played his Dark Eldar at that event, we couldn't say that Drukhari hadn't won any events.
Reason 4: Actually They Are Still Really Good

Finally I should point out that "not winning any events" is a little misleading. While they did not take 1st place in any of the 5 events, DE did place in the top-4 seven times (out of 20 places). This means they took up over 33% of top-4 slots and made it into the top-4 in all five events, often more than once. The only other faction to come close to this was the 6 Marine armies' in the top-4, though they came from 5 different supplements. No other mono-faction army made it into the top-4 more than once. Based on this it's pretty clear Drukhari remain a major threat, and are quite possibly still the meta army to build against. They certainly do not suck.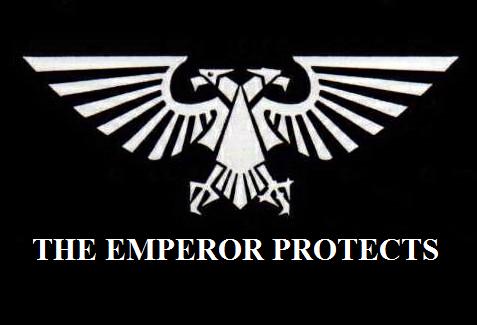 Let us know how good, or bad, you think Drukhari are, down in the comments!