Fantasy Flight Games: Now Available – 'Secrets of the Order'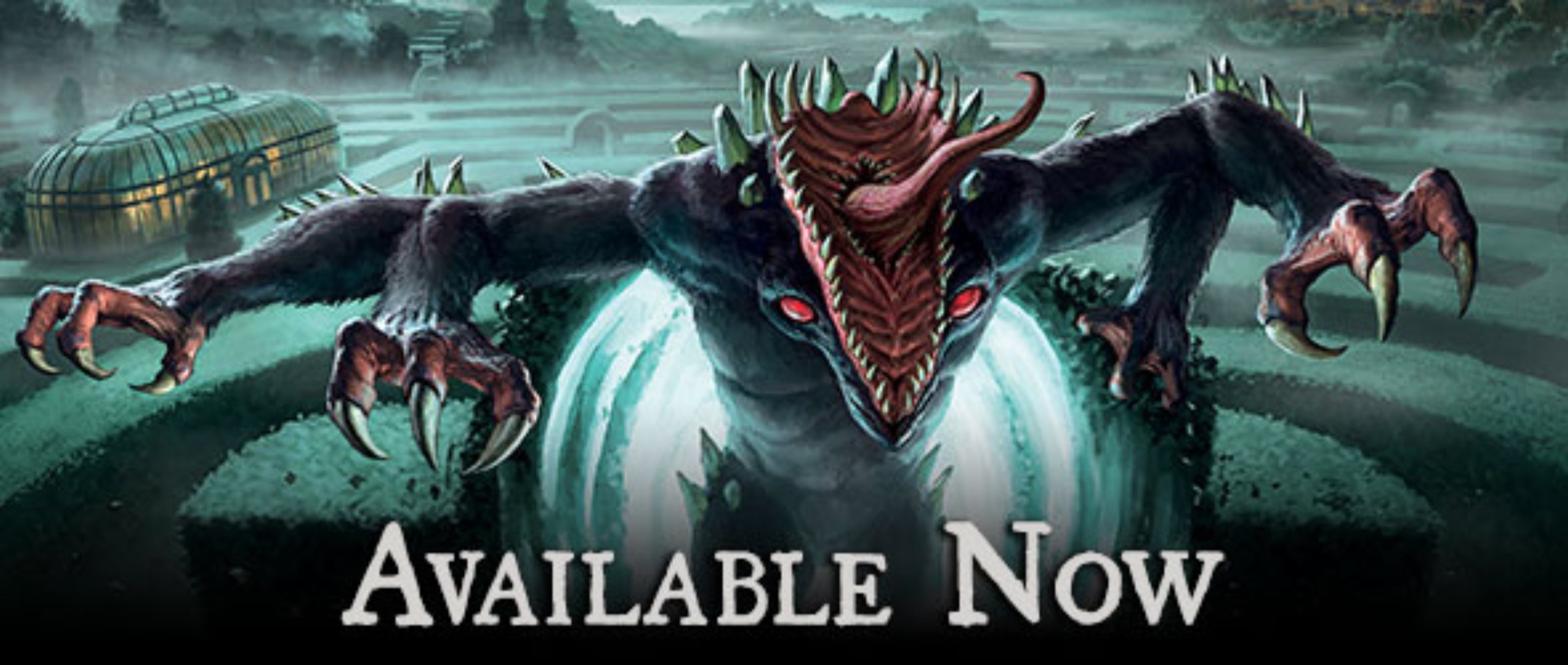 Arkham Horror: Third Edition has a new Expansion pack. Can you stop the Ghosts and Secret Orders before their plan comes to fruition?
via Fantasy Flight Games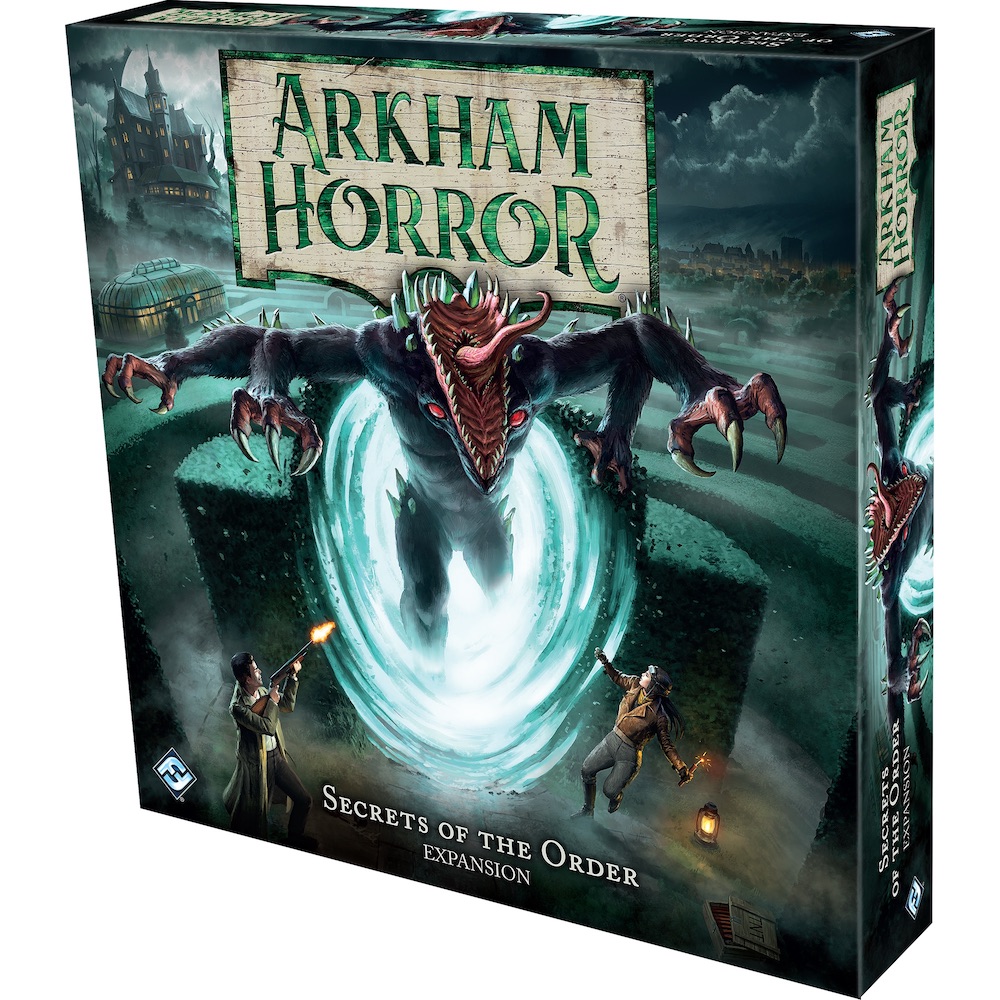 The unquiet spirits of the dead cry out and ghouls stalk the midnight streets of Arkham. Derelict portals yawn open between our existence and the horrific unknown, and even in the storied French Hill neighborhood, the Order of the Silver Twilight plots their path to greater power.
This new expansion brings investigators to the classic neighborhood of French Hill while also sending them beyond our reality into the depths of the terrifying Underworld. Two new double-sided map tiles bring the older regions of Arkham, Massachusetts to life, including the aforementioned French Hill neighborhood, as well as the Underworld itself. Four more investigators join the party, ranging from the steadfast soldier Mark Harrigan to the confident aviatrix Winifred Habbamock. The investigators' jobs will not be easy—this expansion brings three entirely new scenarios into the fold, challenging investigators with restless spirits, secret cultists, and the depths of the Underworld itself. With over 130 new encounter and event cards, new assets, monsters, conditions, and a new type of map tile, Secrets of the Order opens a portal to a hoard of content, pulling you into some truly terrifying tales.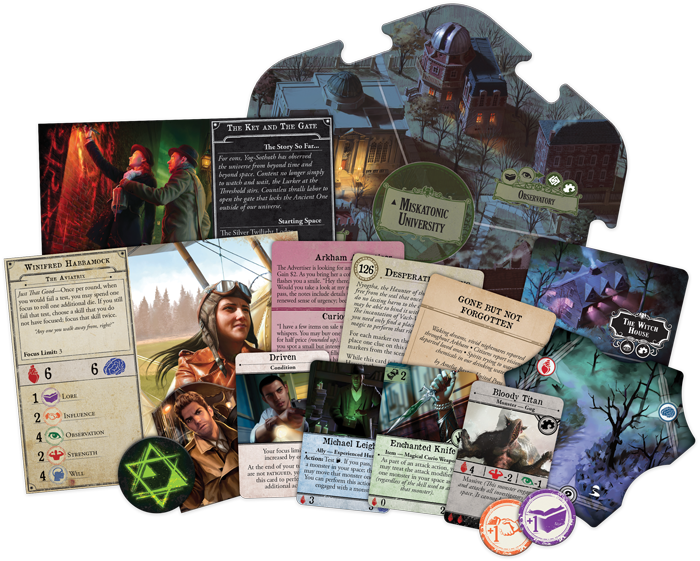 The Base Game is required to play.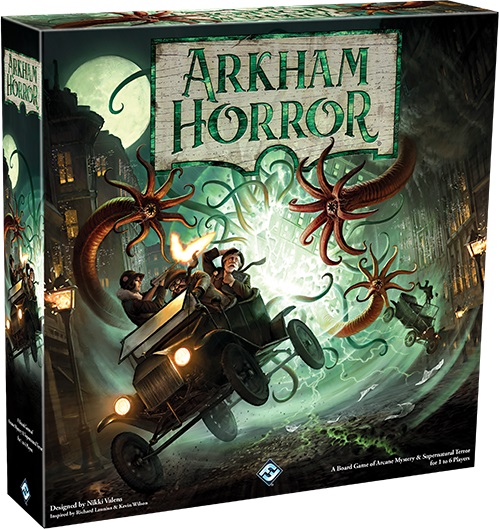 The year is 1926, and it is the height of the Roaring Twenties. Flappers dance till dawn in smoke-filled speakeasies, drinking alcohol supplied by rum runners and the mob. It's a celebration to end all celebrations in the aftermath of the War to End All Wars.
Yet a dark shadow grows in the city of Arkham. Alien entities known as Ancient Ones lurk in the emptiness beyond space and time, writhing at the thresholds between worlds. Occult rituals must be stopped and alien creatures destroyed before the Ancient Ones make our world their ruined dominion.
Only a handful of investigators stand against the Arkham Horror. Will they prevail?
Arkham Horror Third Edition is a cooperative board game for one to six players who take on the role of investigators trying to rid the world of ancient beings known as Ancient Ones in the 1920s. Based on the works of H.P. Lovecraft, players will have to gather clues, defeat terrifying monsters, and find tools and allies to stand any hope of defeating the ancient creatures that exist just beyond the veil of our reality. 
Subscribe to our newsletter!
Get Tabletop, RPG & Pop Culture news delivered directly to your inbox.