Latest 'The Tomorrow War' Trailer Gives First Look at the Enemy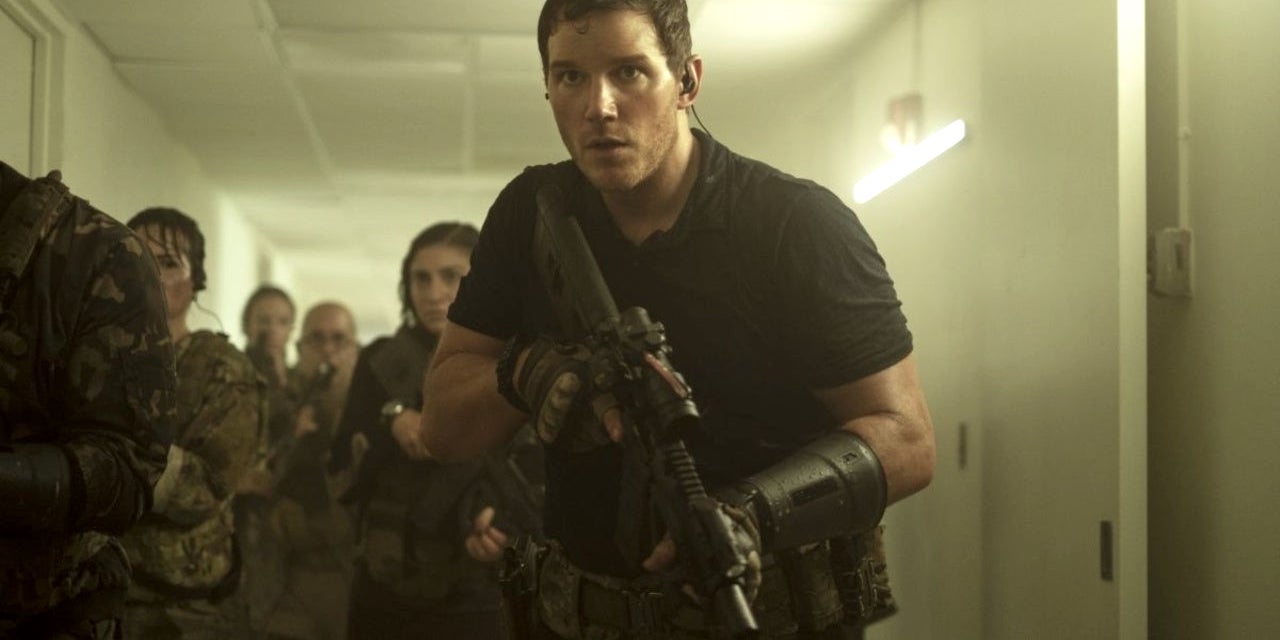 The Tomorrow War is not a serious movie.
Chris Pratt signs up to fight in a war 30 years in the future to save future humanity in this questionable sci-fi action flick. The future is bleak for those drafted into this war. But, hey, J.K. Simmons is playing a badass with a bushy Santa beard so that's something.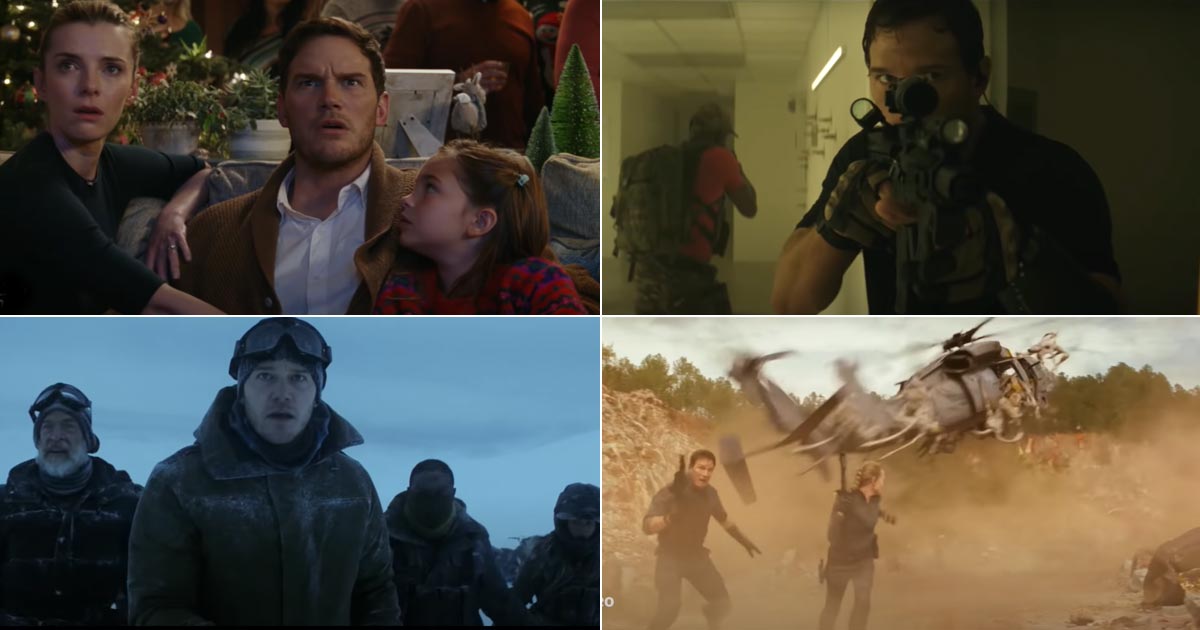 Well… looks like humanity's chosen time-traveling army is a bunch of civilians (instead of trained soldiers that they could go back in time and find) for some reason (that reason is comedic effect), and the enemy is an army/swarm of huge six-limbed flying gerbil/bat/lizard monsters (honestly not a bad creature design, just wish it was in a better-looking movie).
It all feels really played out at this point in Hollywood history, but it does look like it could be a fun popcorn watch for Prime subscribers if they can ignore the glaring problems with the story. It's a CG action fest with some big names at the front of it.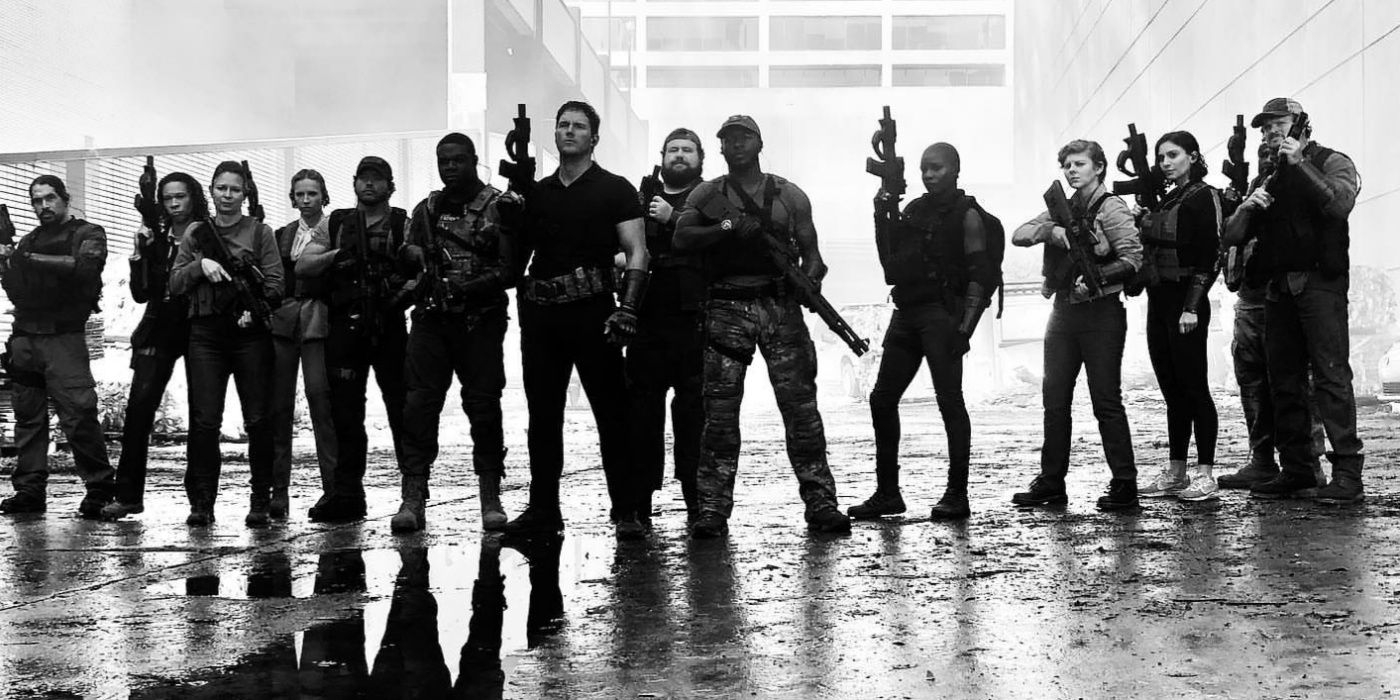 In The Tomorrow War, the world is stunned when a group of time travelers arrive from the year 2051 to deliver an urgent message: Thirty years in the future mankind is losing a global war against a deadly alien species. The only hope for survival is for soldiers and civilians from the present to be transported to the future and join the fight. Among those recruited is high school teacher and family man Dan Forester. Determined to save the world for his young daughter, Dan teams up with a brilliant scientist and his estranged father in a desperate quest to rewrite the fate of the planet.
This is director Chris McKay's (The Lego Batman Movie) first live-action feature; it stars Chris Pratt, Yvonne Strahovski, J.K. Simmons, Betty Gilpin, Sam Richardson, Edwin Hodge, Jasmine Mathews, Ryan Kiera Armstrong, and Keith Powers.
The Tomorrow War debuts on Amazon Prime on July 2nd.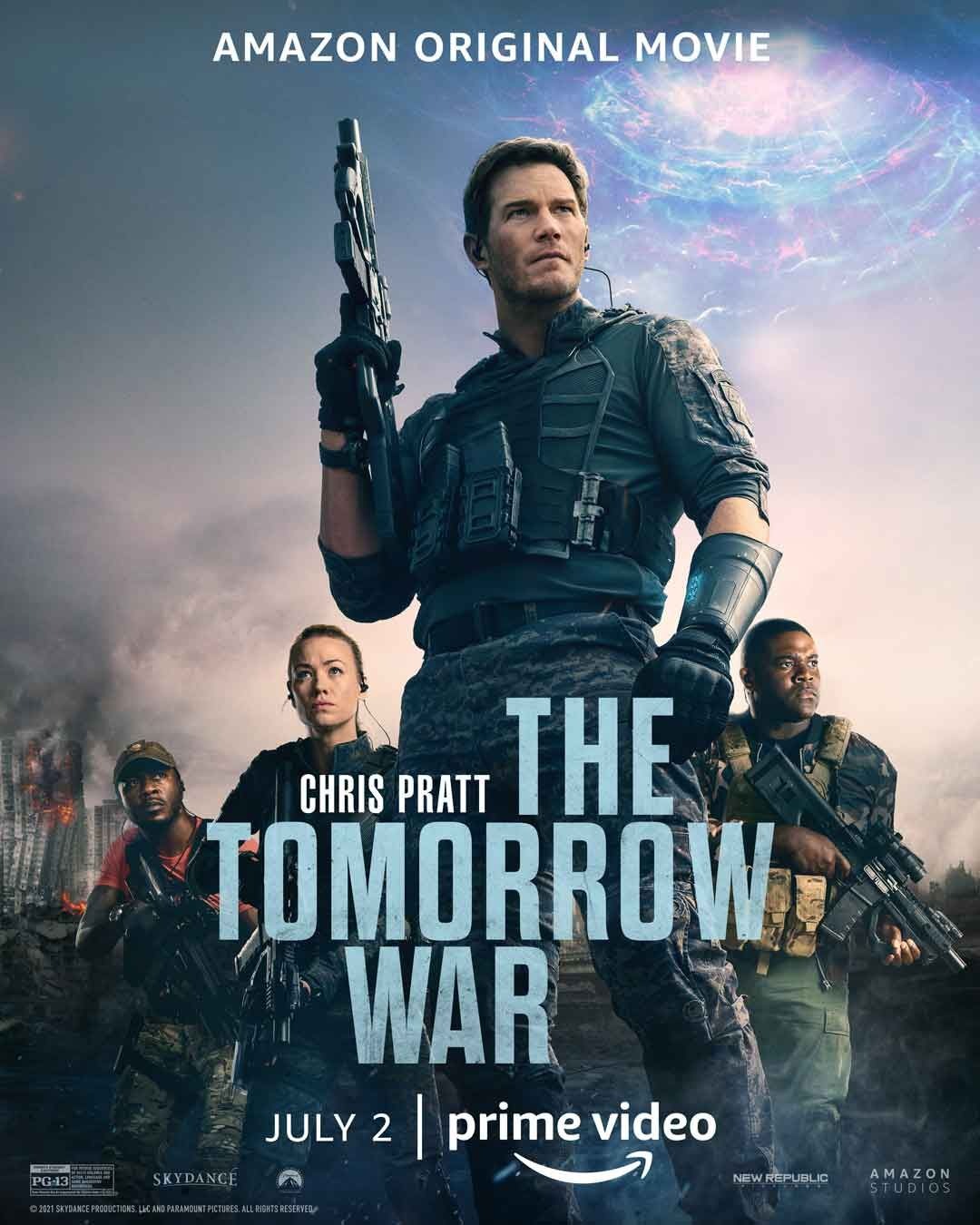 Subscribe to our newsletter!
Get Tabletop, RPG & Pop Culture news delivered directly to your inbox.