RPG: Into The Motherlands Smashes Goals, Preconceptions – 48 Hours Left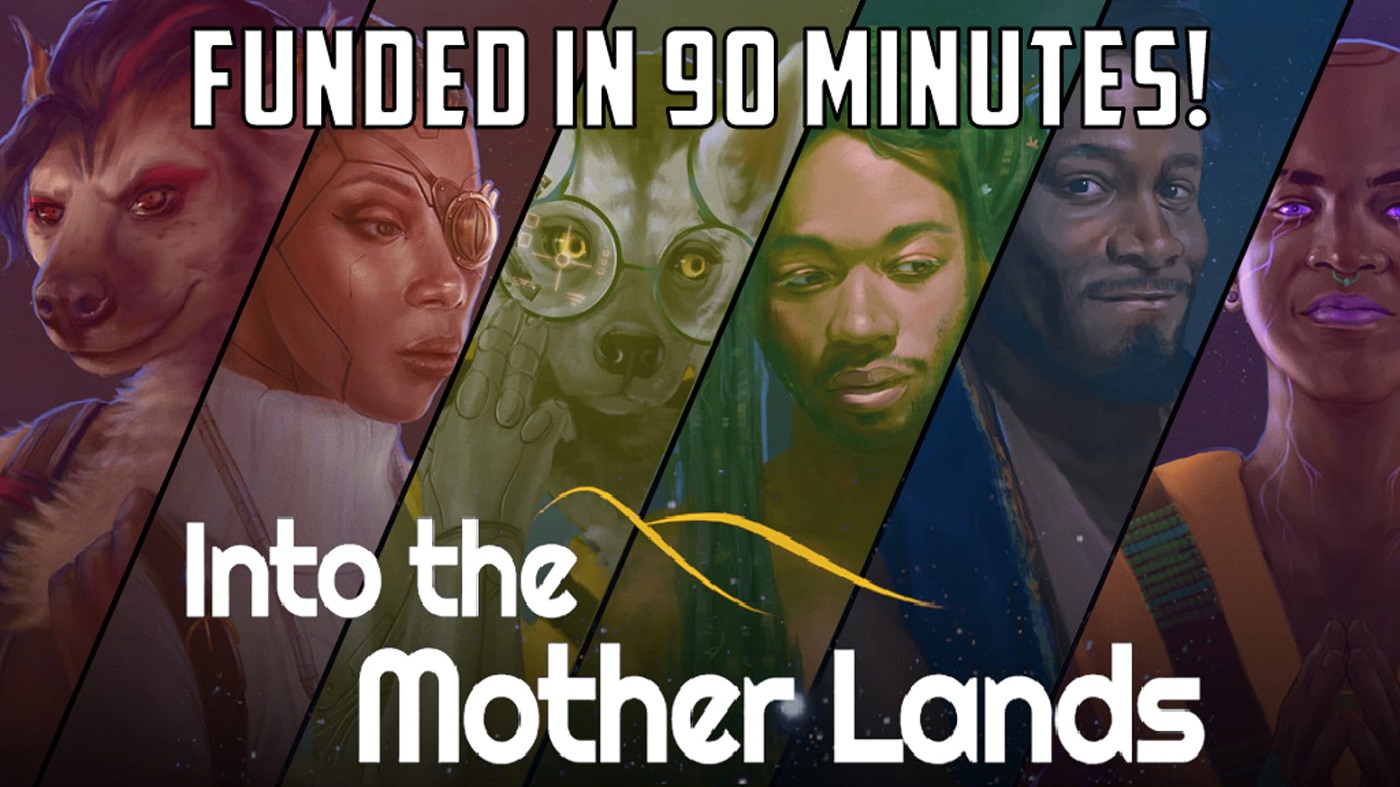 Into the Mother Lands is one of the most original RPG streams out there right now, and soon it'll be an RPG in its own right.
Have you been missing out on Into the Mother Lands? If so, you're missing out on some of the best Afrofuturist Sci-Fi roleplaying out there right now. Originally launched in October of 2020, with a second season that launched this past April (2021), Into the Mother Lands features some of our favorite streamers: Tanya DePass, Krystina Arielle (host of the High Republic show), Deejay Knight, Aabria Iyengar (DM of Critical Role's upcoming new show), Michael Sinclair II, and Eugenio Vargas.
There's not enough space to list the collective accolades between this crew, but suffice it to say if you haven't been watching, you've got some catching up to do. Especially since they're currently in the last 48 hours of a Kickstarter campaign to launch their own new original RPG, which will feature the setting created for the Twitch-sponsored RPG stream.
Into the Mother Lands, which has already raised almost $300,000 has smashed through their stretch goals and will be bringing so much more than their original plan for "a sourcebook and Quickstart PDF."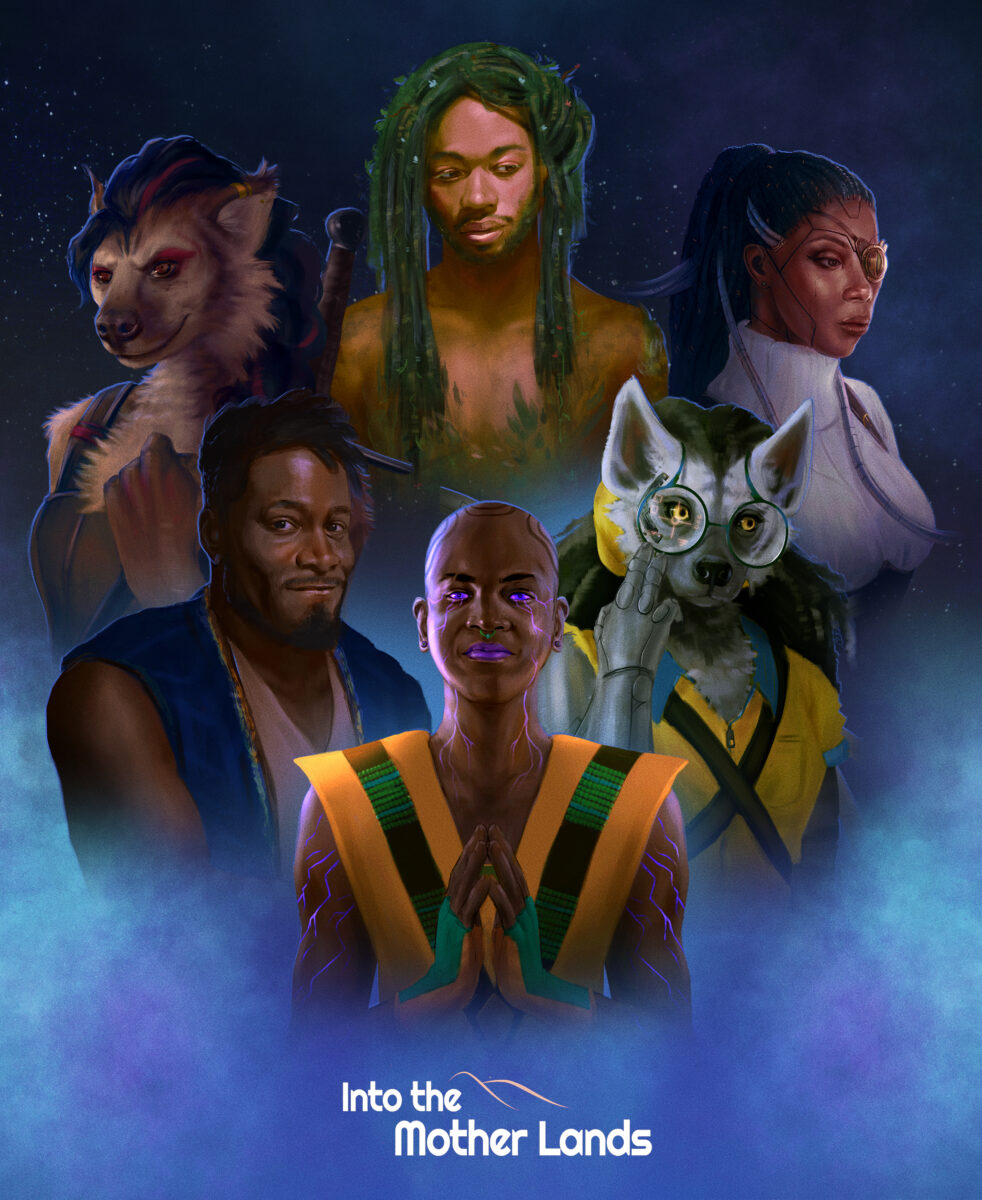 Into the Mother Lands invites you to journey into "a brighter, blacker future" with their sci-fi odyseey RPG, set on the adopted home planet of Musalia, a world full of humans and aliens whose cultures coexist and have blended together over the last 1500 years or so in game time to bring you a world ripe for the kind interstellar exploration and adventure that would fit right in either Wakanda or Star Trek. It's an optimistic world built on the foundations of Afrofuturism.
The Kickstarter seeks to bring the many cultures of Mansa Munsa to life in a new Deluxe Sourcebook as well as a Quickstart guide to get you started playing in the world created by the stream. But by now you'll get so much more, including your own special edition dice set, an atlas of the world, an expanded bestiary, a series of one-shot adventures, an all-new psionics system, audio adventure logs, and more.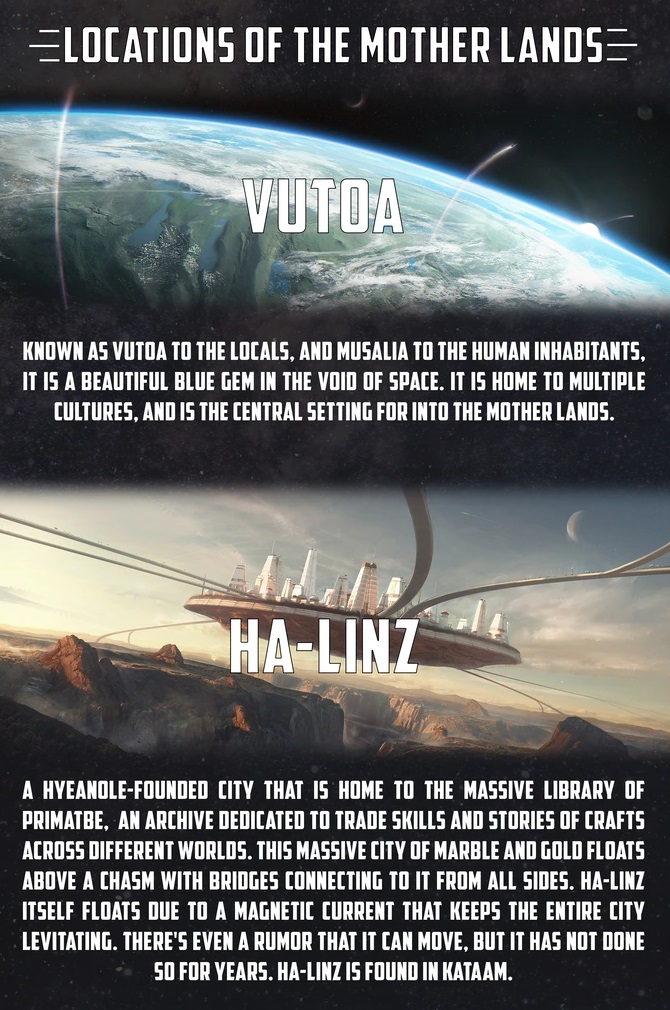 Check it out for yourself folks, this is one Kickstarter you won't want to miss out on.
Happy Adventuring!
Subscribe to our newsletter!
Get Tabletop, RPG & Pop Culture news delivered directly to your inbox.