Star Wars: 'Battle at Sarlacc's Pit' is More Art than Game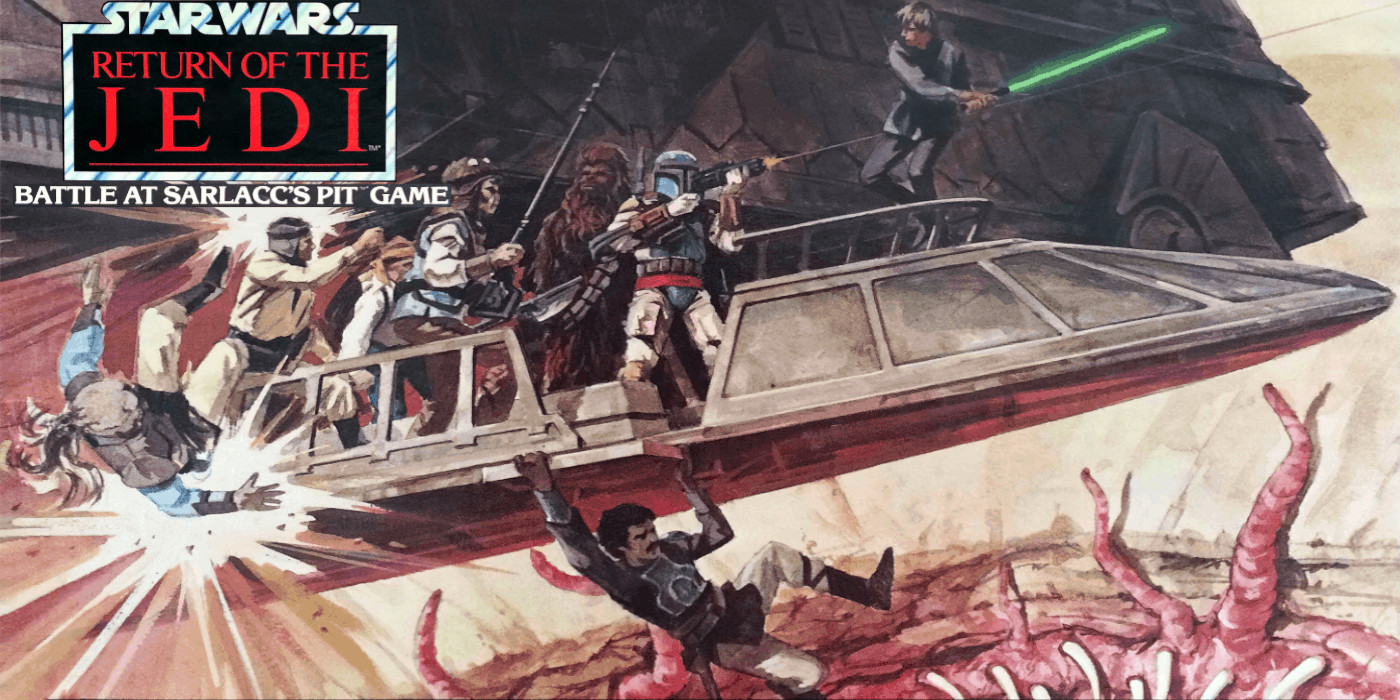 Star Wars is definitely a great visual spectacle. And this game is no different, so long as you don't look too closely.
Not too long ago, we looked at Star Wars: The Queen's Gambit. Aside from being an SEO goldmine at the time, it was an interesting game to look at. I mean that literally. Visually, the game is very engaging to behold. For whatever reason, Star Wars games are often very visually appealing. As further evidence of this, today we are taking a look at Star Wars: Return of the Jedi – Battle at Sarlacc's Pit.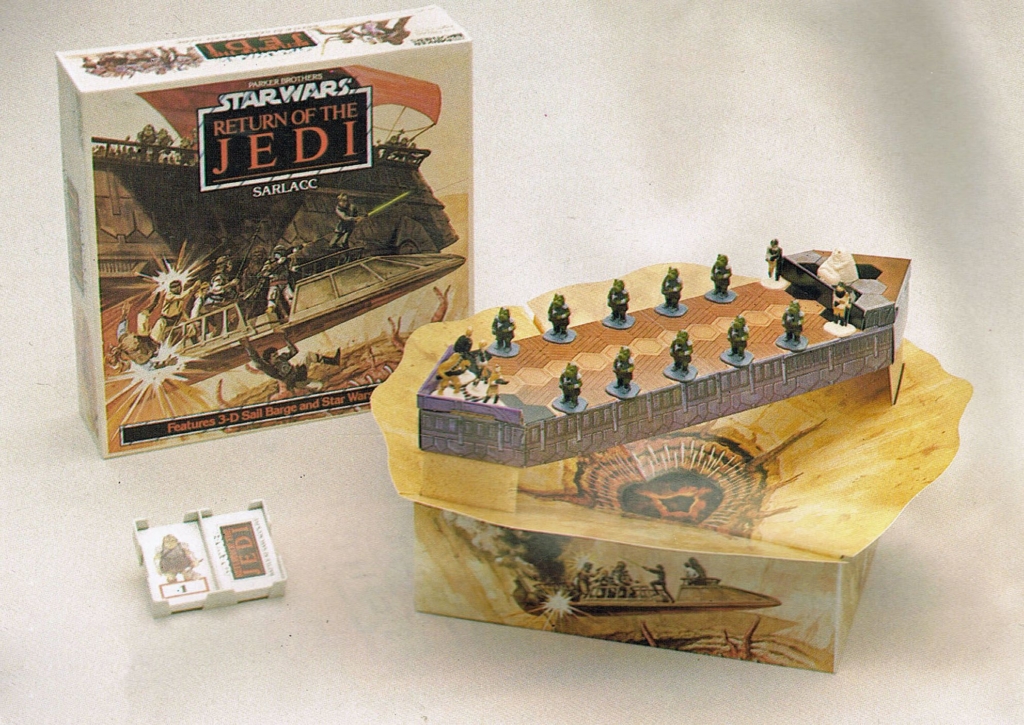 I mean, right?! This game looks so cool! At least, for a board game that was released in 1983 anyway. Parker Brothers did not have to go this hard on the visual aspects of this game. It very easily could have been a simple flat board. But if it were, we probably wouldn't be talking about it today. The game features a 3D pop-up Sarlacc pit with Jabba's barge sitting atop. I almost don't even want to get into the gameplay and just leave you with the wonderful enchantment of the spectacle of this game's presentation. But alas…
Gameplay
SW:RotJ-BaSP is a competitive play-cards-to-move game. The objective of each player is to earn the most Jedi points through pushing people into the Sarlacc pit.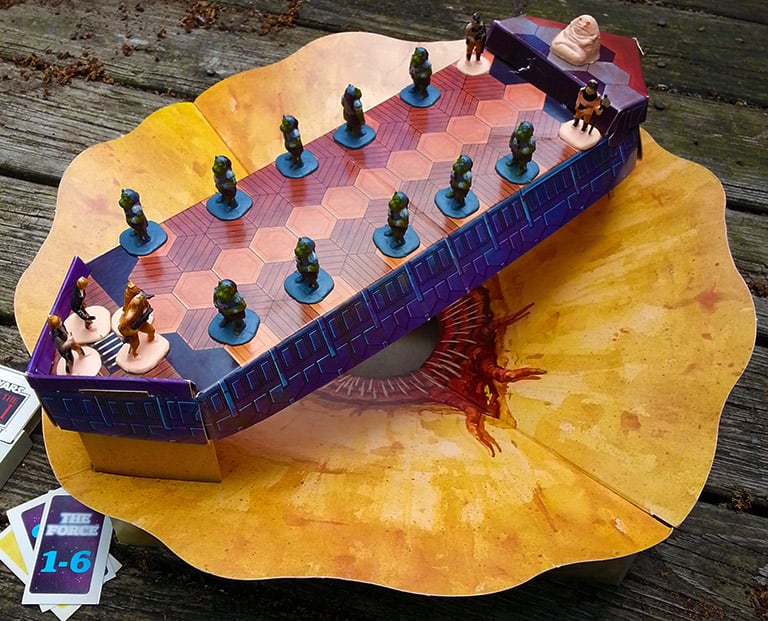 On each player's turn, they play one of the cards in their hand and move that many spaces. The idea is for the players to run up to the Gamorean guards standing precariously on the edge of the barge. At the end of each player's turn, they draw a card. However, if a player ends their turn next to a guard, the card they draw also determines if they are able to defeat the guard.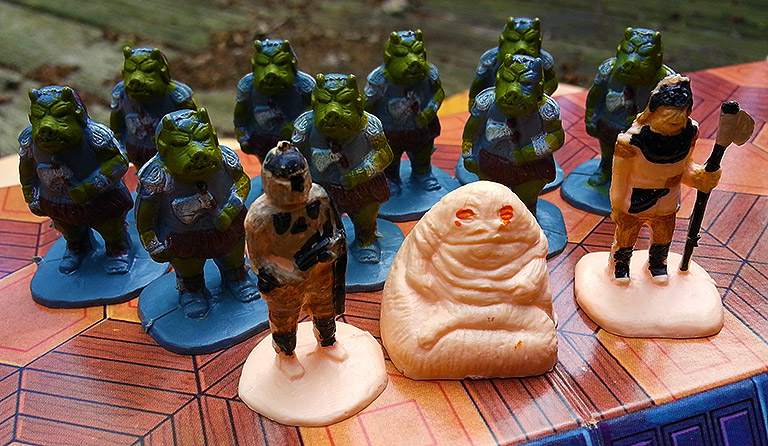 Jabba's never looked better.
If they draw any number card, the guard is defeated and the player takes a point card worth 1 point and get to enjoy the satisfaction of physically knocking the miniature off the barge into the pit. If the player draws anything other than a number card, they are sent back to the start.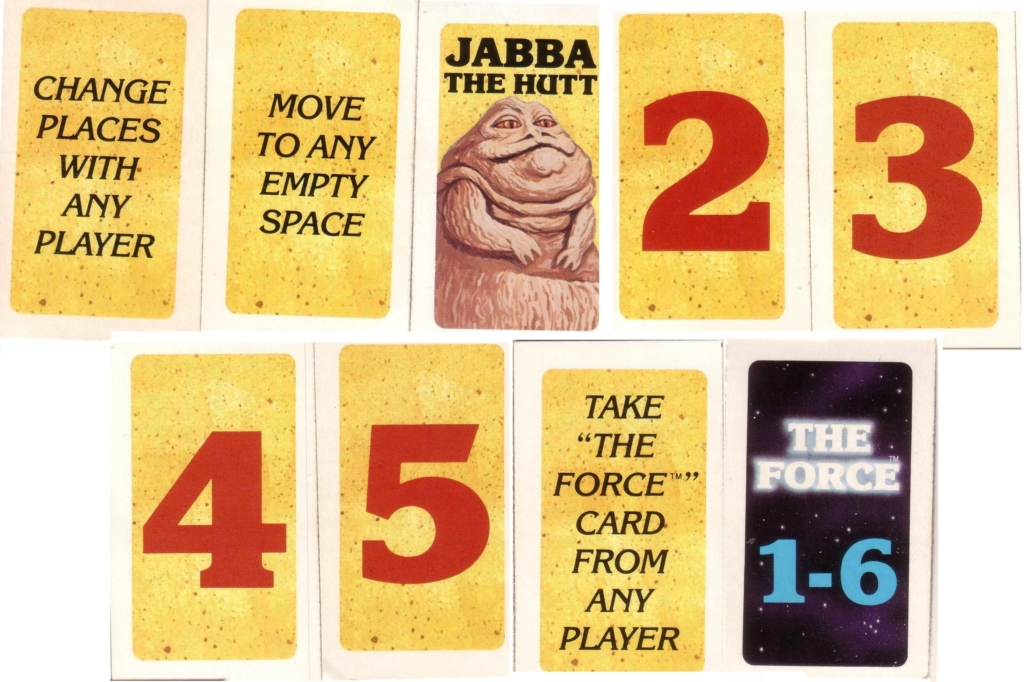 Once all the guards are defeated, the players can go after Nikto and Boba Fett, who are worth 2 points. And once they are defeated, they can face Jabba head on. The only difference here being that Jabba can only be defeated with a The Force card. Defeating Jabba is worth 4 points and ends the game. Whichever player has to most points wins.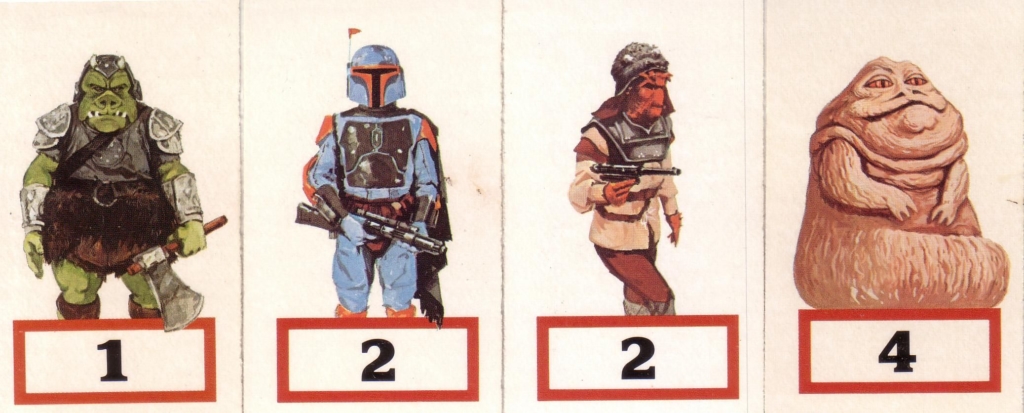 The game uses Nikto as a name, but it's a species. Parker Bros shoulda checked Wookieepedia.
Subscribe to our newsletter!
Get Tabletop, RPG & Pop Culture news delivered directly to your inbox.
Review
This is clearly meant to be a spectacle more than a thrillingly engaging tactical game of epic strategy. It's a kids' game, and that's fine. I can certainly imagine this being a permanent setup in someone's Star Wars collection, just to have as a set piece.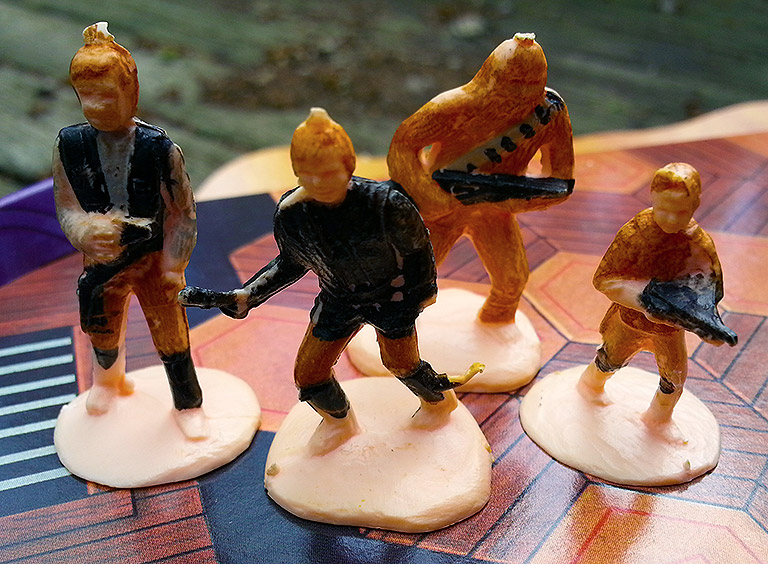 Just don't look too close at the minis.
It's a fine children's game and nothing thrilling, but definitely a decent collector's item.
Thanks for reading!