Star Wars: Four Things That Will Help You Understand the 'Ahsoka' Premiere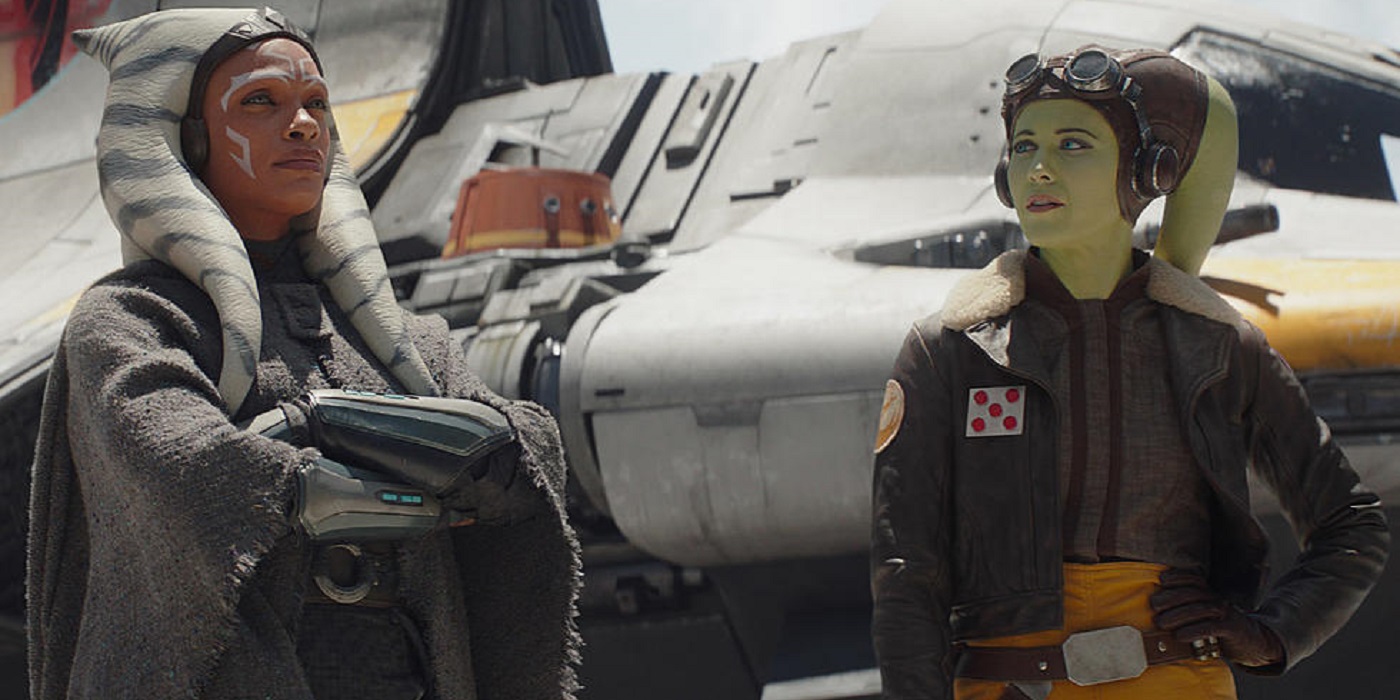 If you jumped into Ahsoka without any Clone Wars or Rebels background, you may have questions. We can help clear up a few things for you.
The two-part season premiere of Ahsoka last week brought a fan-favorite character back to the live-action screen for her own stand-alone, self-titled show. We've been looking to see more of Ahsoka Tano since the first time she appeared on The Mandalorian, but for newer or more casual fans, these episodes may have seemed long and confusing. Many characters were introduced who felt like people we should already know, lots of relatively unknown history is referenced, and in a lot of ways it feels like this story is dropping viewers in the middle of an already-started story.
Because it sort of is. The Clone Wars and Rebels have laid and tremendous amount of groundwork for this show. And while they might not be required to watch, a few key episodes will go a long way to fill in some of those blanks. Of course, the animated shows may not be on your list at all. And if that's the case, I think we can help by explaining some of the references you didn't get.
The Returning Characters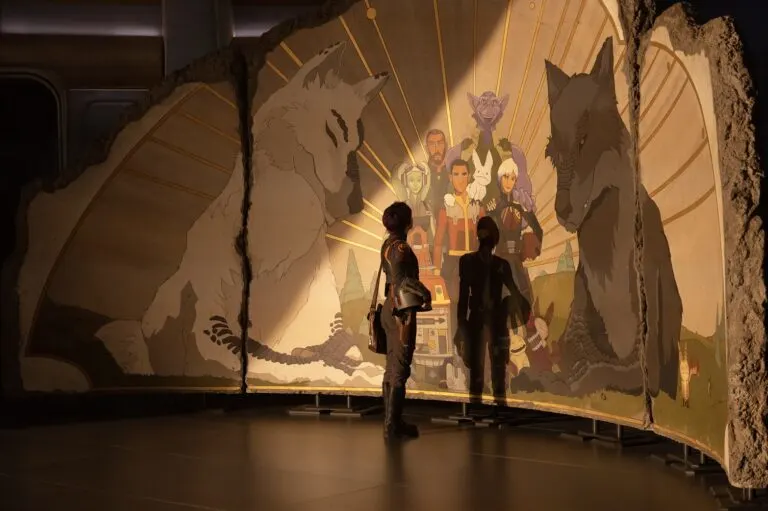 There are, of course, a number of new characters introduced for Ahsoka. Baylan and Shin are brand new as far as I can tell, as are many of the side characters. There are also characters like Lady Morgan who we've met before in The Mandalorian and already more-or-less know. But these first two episodes were also full of well-established characters from The Clone Wars and especially Rebels.
You of course know Ahsoka by now, and how she was trained by Anakin Skywalker before leaving the Jedi order. But you probably didn't recognize Huyang, the protocol droid and Padawan trainer of the Jedi Order. One of his main jobs was helping with the construction of lightsabers.
Hera Syndulla, Sabine Wren, Chopper, and Ezra Bridger were all the main characters in Rebels. Along with Kanan and Zeb (who we saw briefly in a bar in this last season of The Mandalorian) they formed the crew of the Ghost and were an active team in the Phoenix Squadron. You can see the symbol for the Phoenix Squadron a few times throughout these episodes in patches–it's the orange design that looks like a cross between a bird in flight and the rebel alliance symbol.
The group was also the embodiment of a found-family trope with Hera and Kanan acting as parents, Ezra and Sabine as their over-enthusiastic teenage kids, and Zeb and Chopper having some 'Uncle Jesse' vibes, with more of a focus on killing space-fascists.
But Especially Worth Knowing…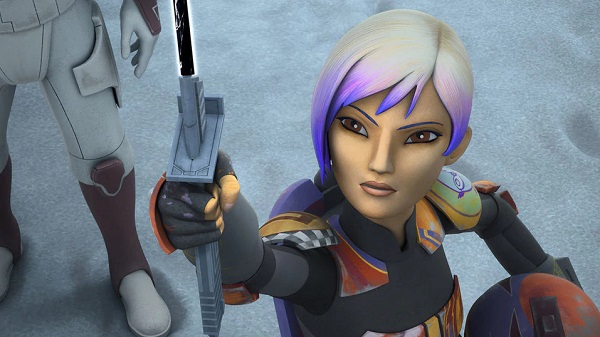 At the end of Rebels, Ezra caused both himself and Grand Admiral Thrawn to be lost to deep space with the help of some Purrgil–Star Wars's take on space whales. Both were assumed lost or dead by Phoenix Squadron and the rebellion in general until the beginning of this series.
As for Sabine's story arc throughout Rebels, her family on Mandalore and her status as a Mandalorian are hugely important. Sabine is one of the first characters we see wielding the infamous Darksaber, and is a huge part of how Bo-Katan came into possession of it at all.
Witches of Dathomir
We learn in these episodes that Lady Morgan is a Nightsister of Dathomir. And for much of the audience, that may not mean anything.
Subscribe to our newsletter!
Get Tabletop, RPG & Pop Culture news delivered directly to your inbox.
Like the Zabraks (Darth Maul's people) the Nightsisters or Witches were a warrior-based society from Dathomir. They were known for a strong natural connection, the use of which looks a lot like magic with the force and a matriarchal society. During the Clone Wars, many of the Nightsisters were massacred, and those that remained were left with a (justifiable) bone to pick with the galaxy.
An Independent Lothal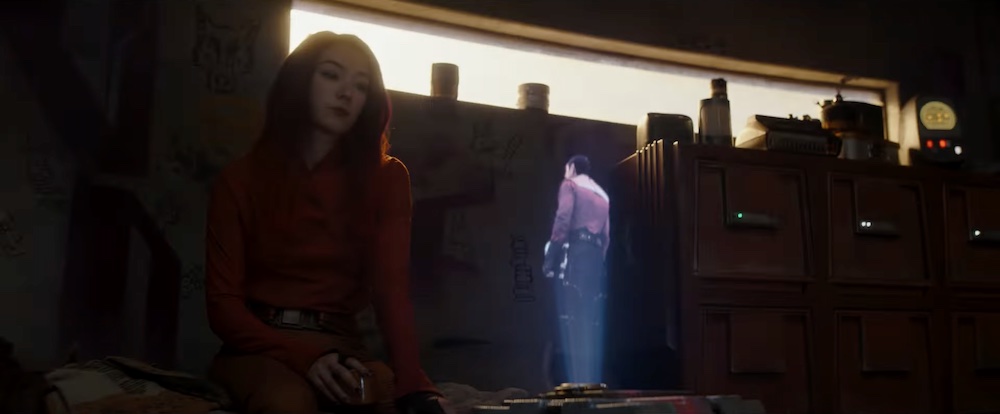 This may not have seemed important at the time. But these episodes open with a celebration of an independent Lothal and Phoenix squad's part in it is hugely important for Rebels continuity. Many episodes, and especially Ezra-centric episodes, focused on Lothal's rebellion and fights for freedom. Sabine's refusal to be involved in a celebration for something so important and personal to a friend who she lost comes with a lot of emotional background and baggage newer fans may not be aware of.
May the Force be with you, adventurers!