Cosplay: Ahsoka Tano Voice Actress & 'Her Universe Fashion Show' Showcase Epic Geek Designs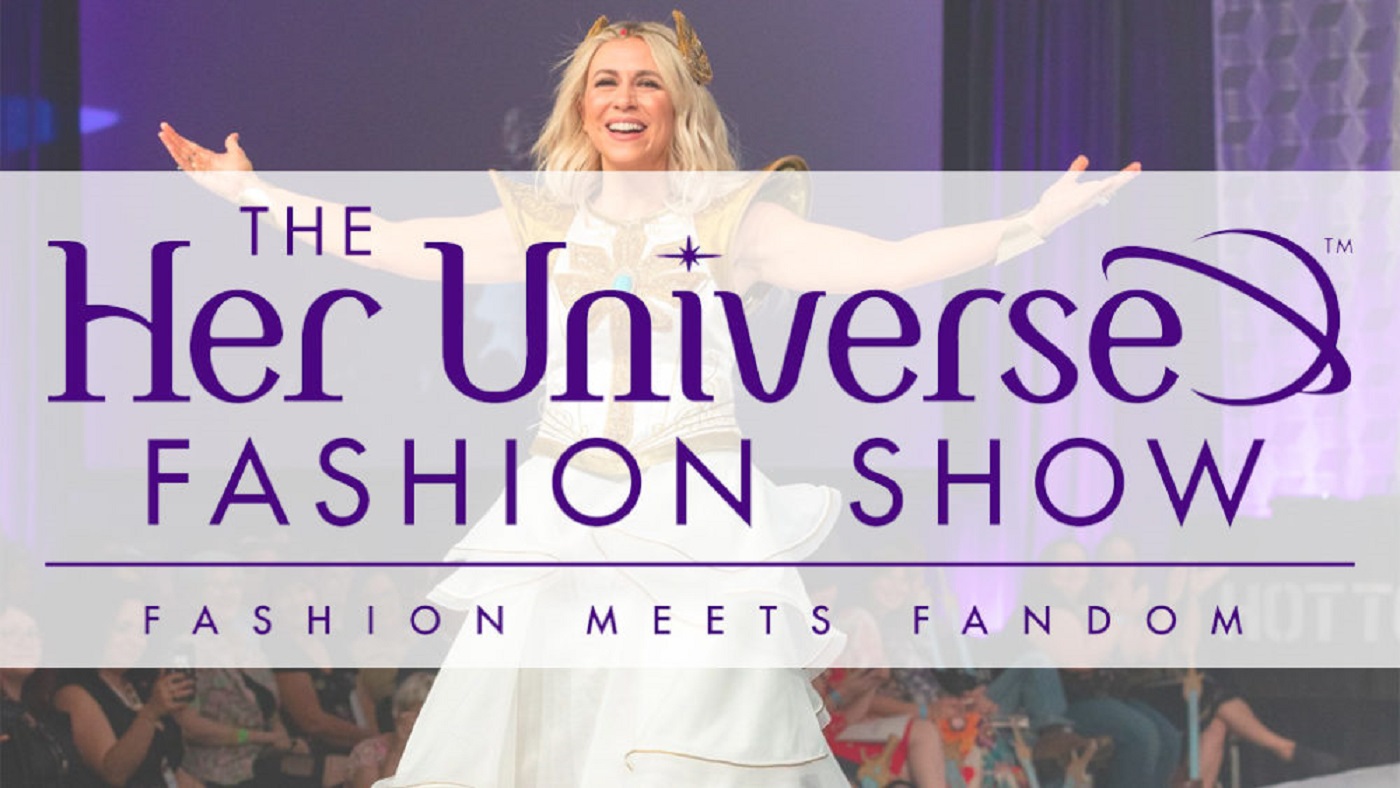 A staple of the Geek Fashion Culture is back again and Uniting All Communities with awesome creations!
One of the greatest aspects of Cosplay is the sheer creativity involved in bringing characters and themes to life. Through Cosplay, artists and fans are able to express themselves in new and fascinating ways. There is no event that showcases this marriage between fandoms and expression than the Her Universe Fashion Show, which was founded by Ahsoka Tano Voice Actress Ashley Eckstein. The Her Universe Fashion Show 2021 took place last week at San Diego Comicon.

The Fashion Show brings together emerging and established designers from around the world to create their embodiment of nerd culture, always to a specific theme. Designers are able to pull from any fandom in the world, any concept, and are charged with presenting an avante garde runway look that will wow the audiences and steal the show. The winning designer partners with Hot Topic to release a ready to wear garment or collection to be released in stores.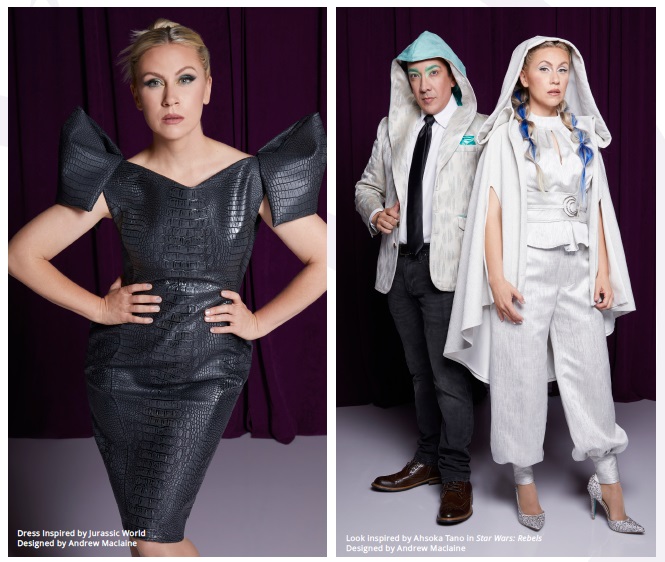 The theme for the Her Universe Fashion Show 2021 was Community. After a year away from the show, Her Universe knew it was more important than ever to rally around the sense of connection and purpose that unites fandoms together. Her introduction to the fashion show included the callout for a gorgeous gift she was given by the previous year's show designers.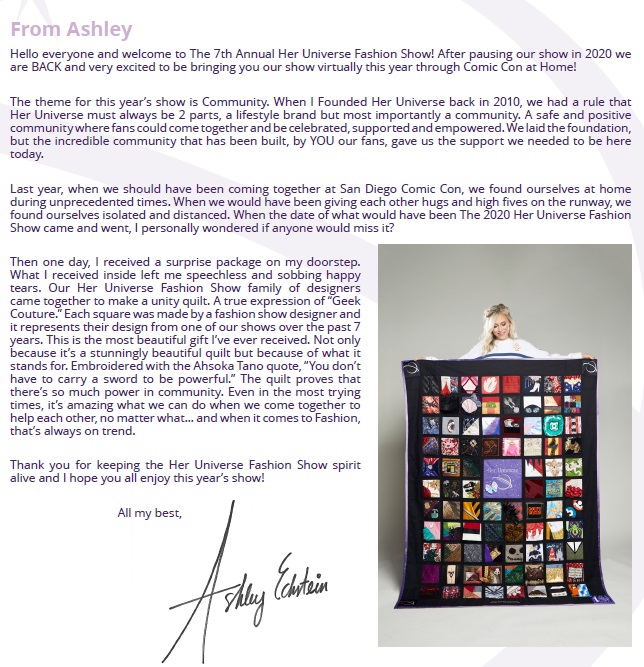 With the inspiration of community thriving during hardship in the forefront of their minds, the 2021 fashion show took to the internet, offering a beautiful online fashion show experience that allowed designers to contribute no matter their locations. The results were dynamic and stunning, with some surprisingly technological designs!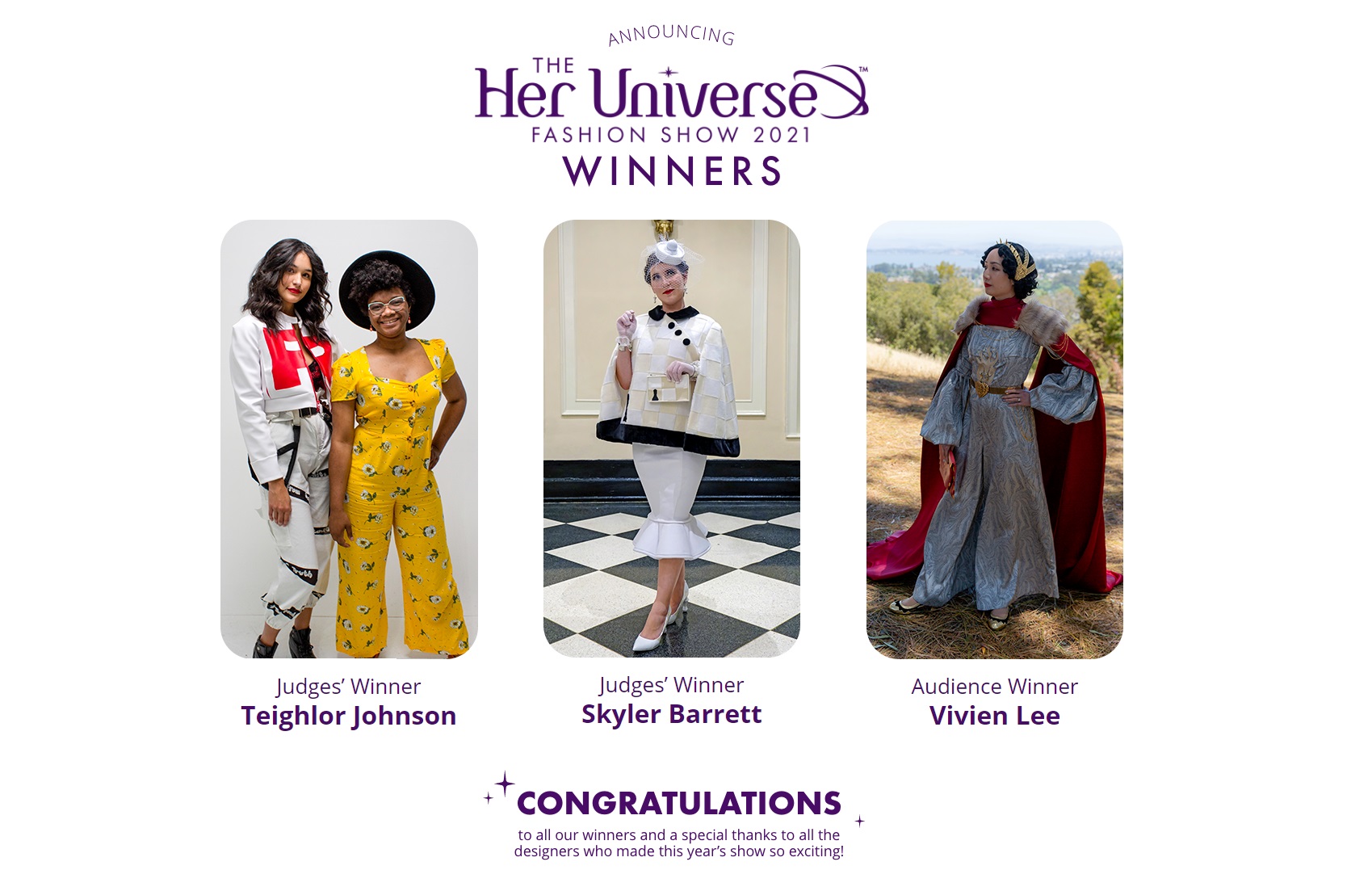 The competition concluded with surprising results- a tie between the top two designs, which were inspired by Pokemon's Team Rocket and by The Queen's Gambit. As always, there was an audience choice award, which this year went to a gorgeous Mandalorian inspired gown.
Subscribe to our newsletter!
Get Tabletop, RPG & Pop Culture news delivered directly to your inbox.
The Her Universe Fashion Show 2021
Since the fashion show was exclusively online for 2021, the entire show can be viewed on the San Diego ComiCon website! Check it out below.
The Designs
Though the showcase has dozens of submissions each year, only a few are chosen to showcase in the life fashion show. This year featured 24 designs from a myriad of fandoms, from movies to comics, pop-culture to books. Each designer submitted a video as well as a concept sketch/art piece to show the judges what their runway looks would be. The resulting submissions are as diverse as they are fascinating. Congratulations to all of these amazing designers on such a dynamic show!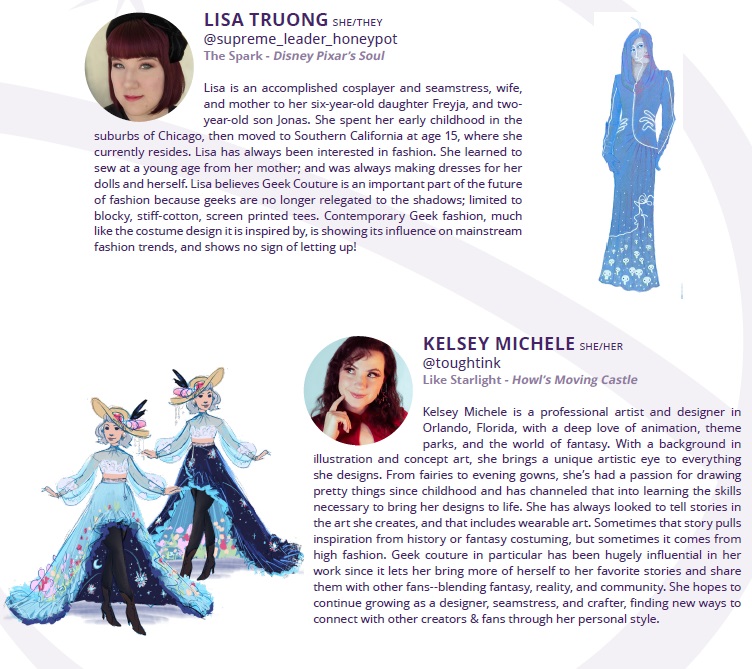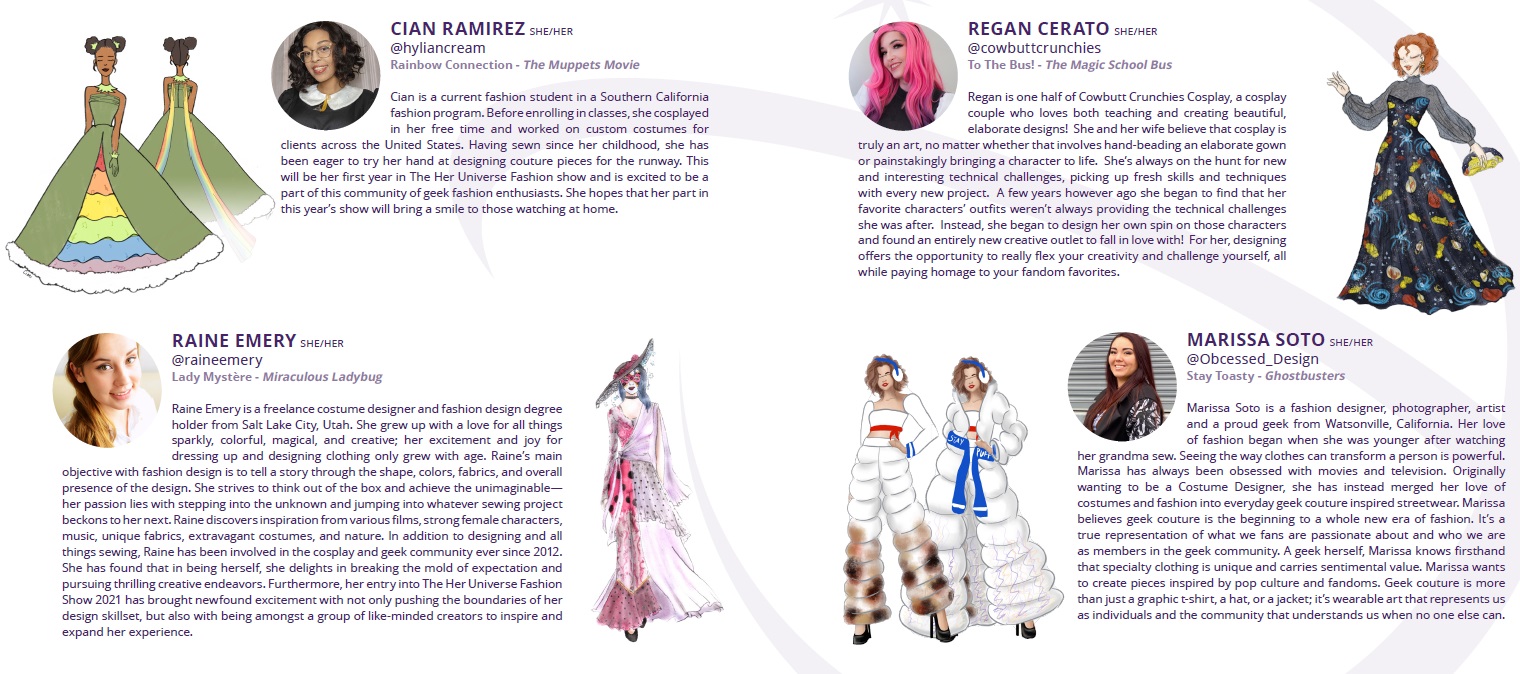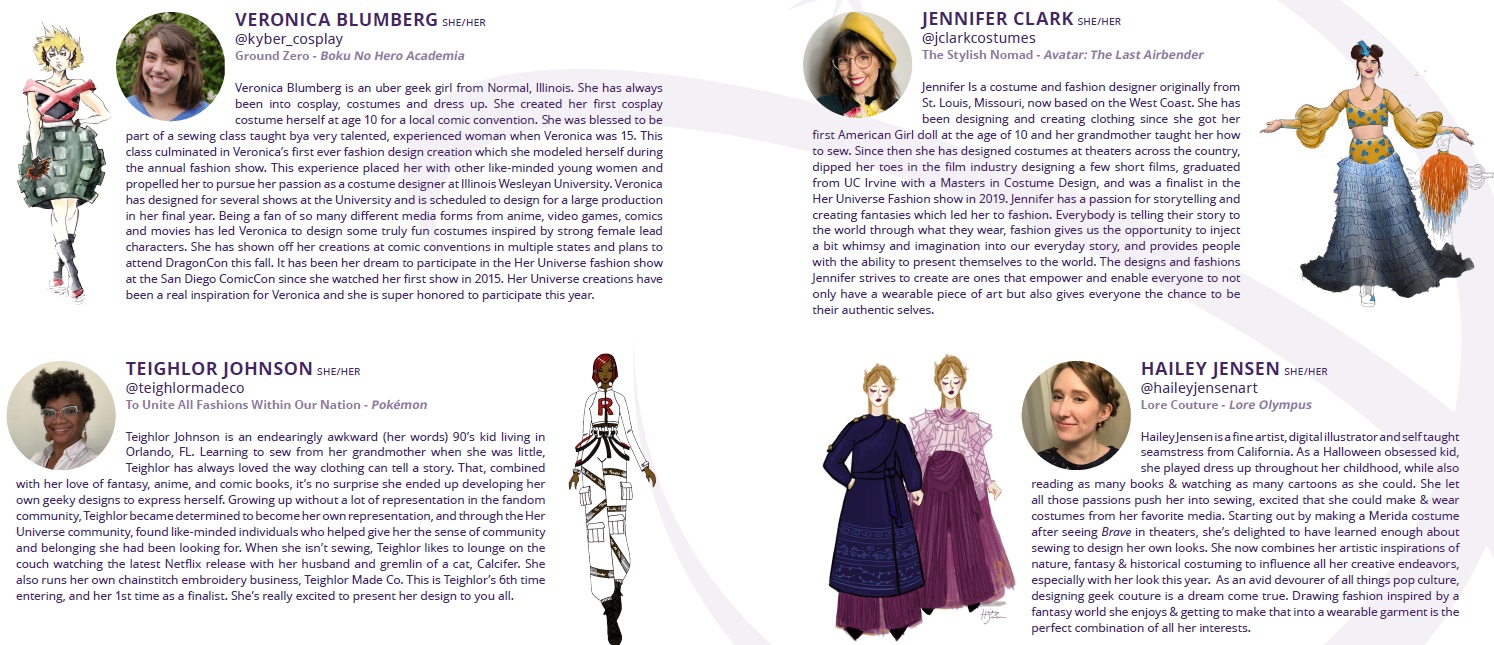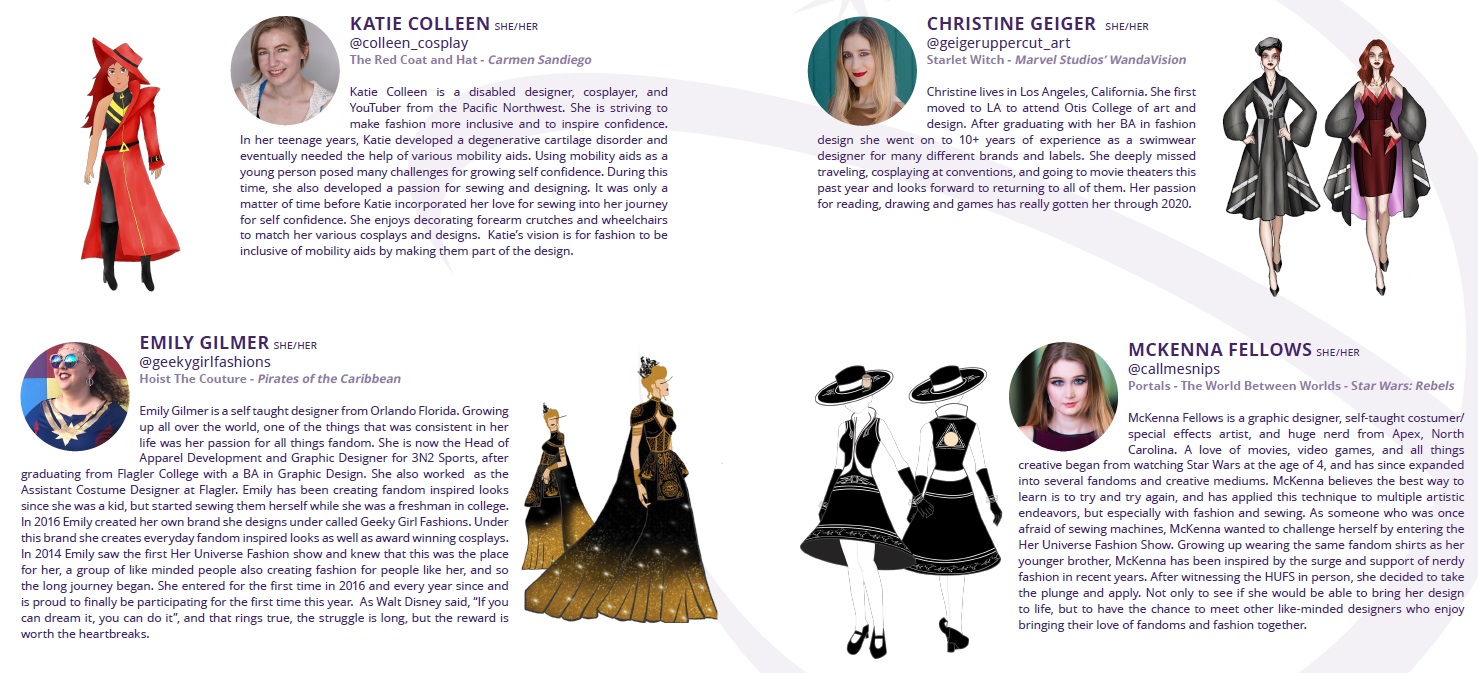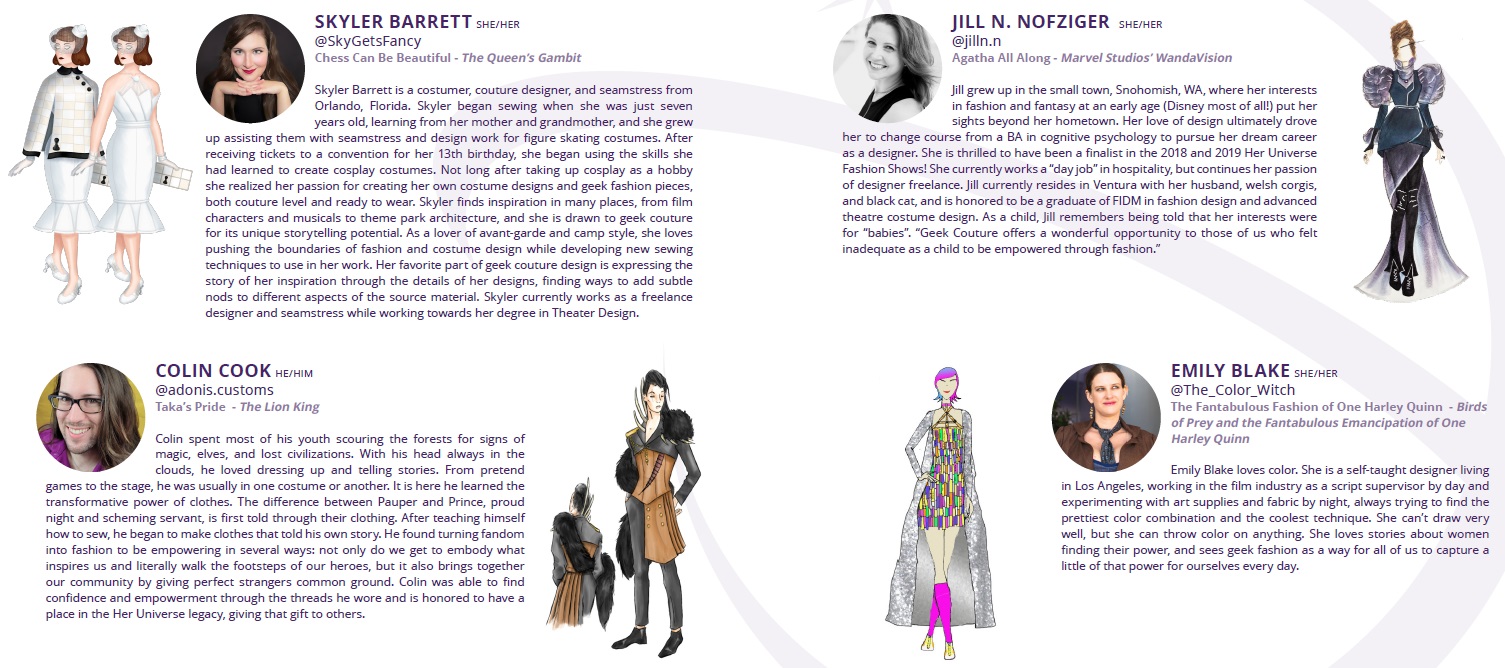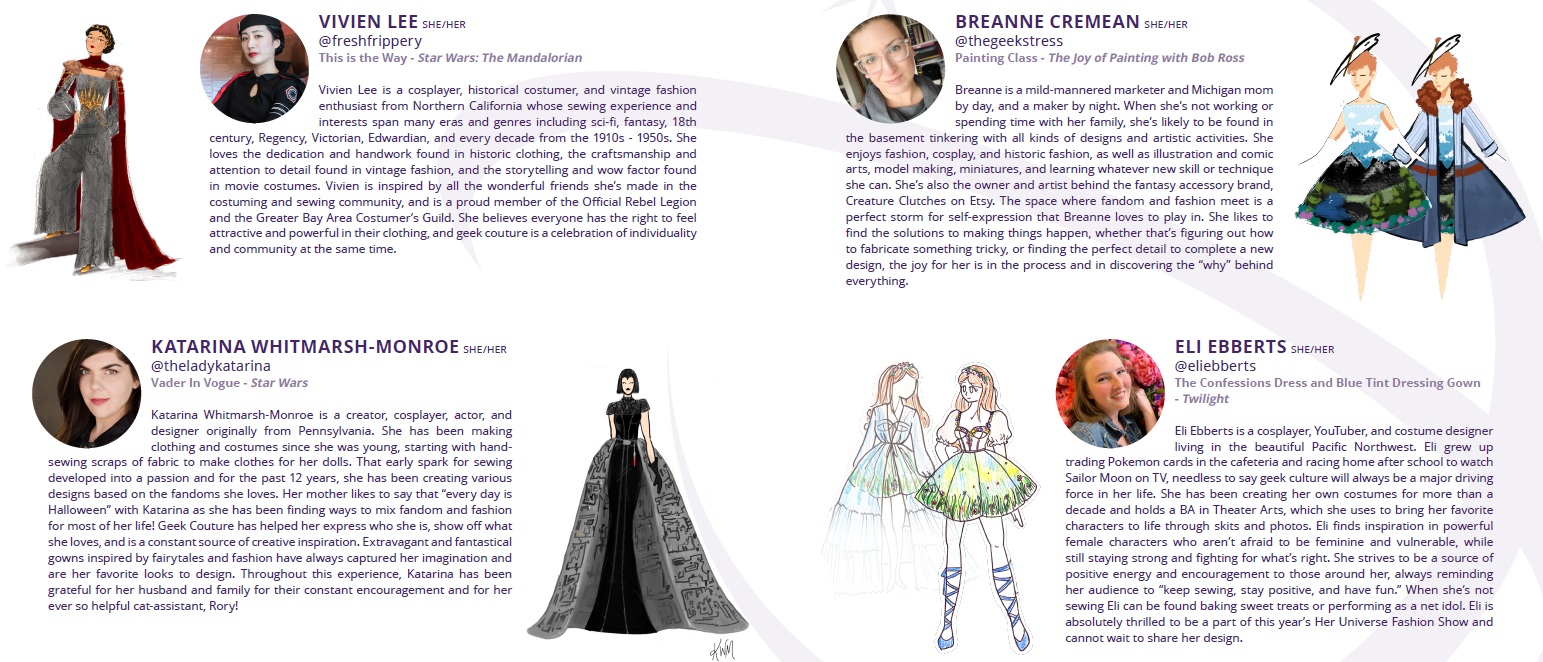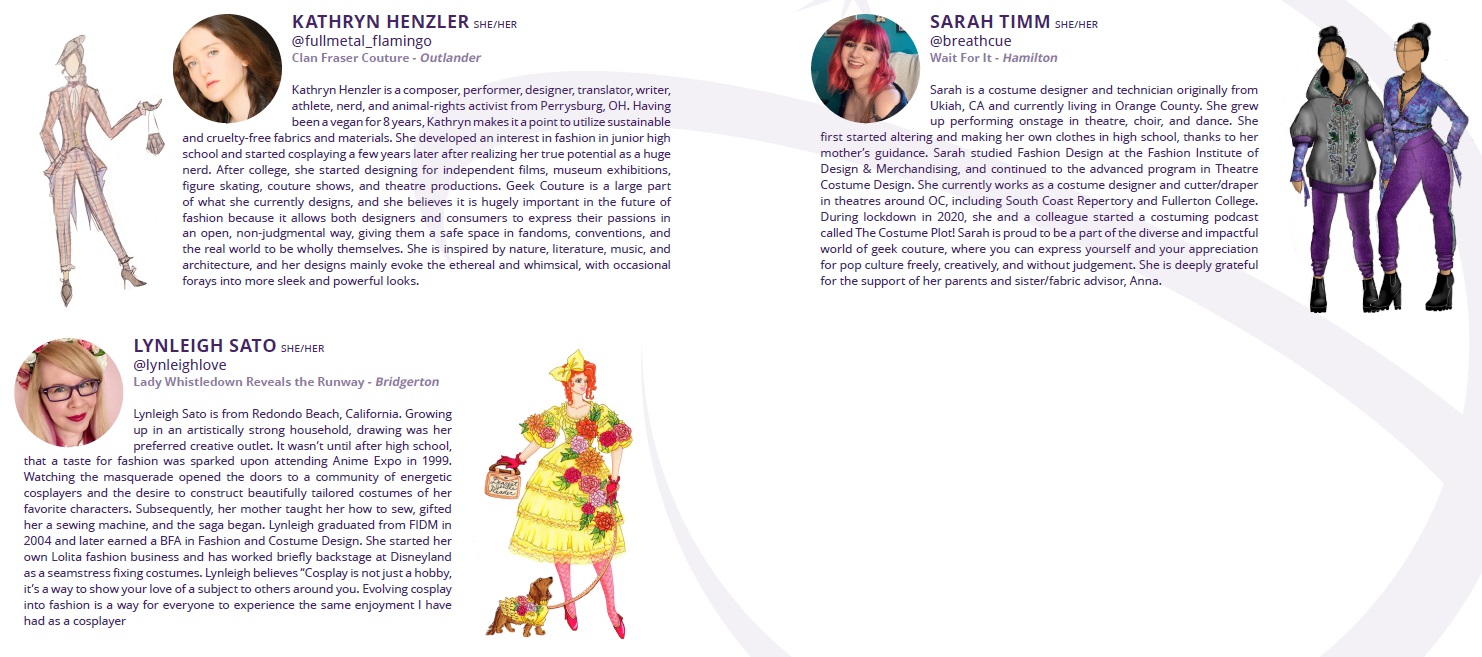 ~Join us next week for more Cosplay Coverage~
Have a Cosplay question you would like Mayhem's Muse to answer? Know a Cosplayer you'd like to see featured?
Learn more about Mayhem's Muse