Crane Kick with Daniel in 'The Karate Kid' – What to Watch this Week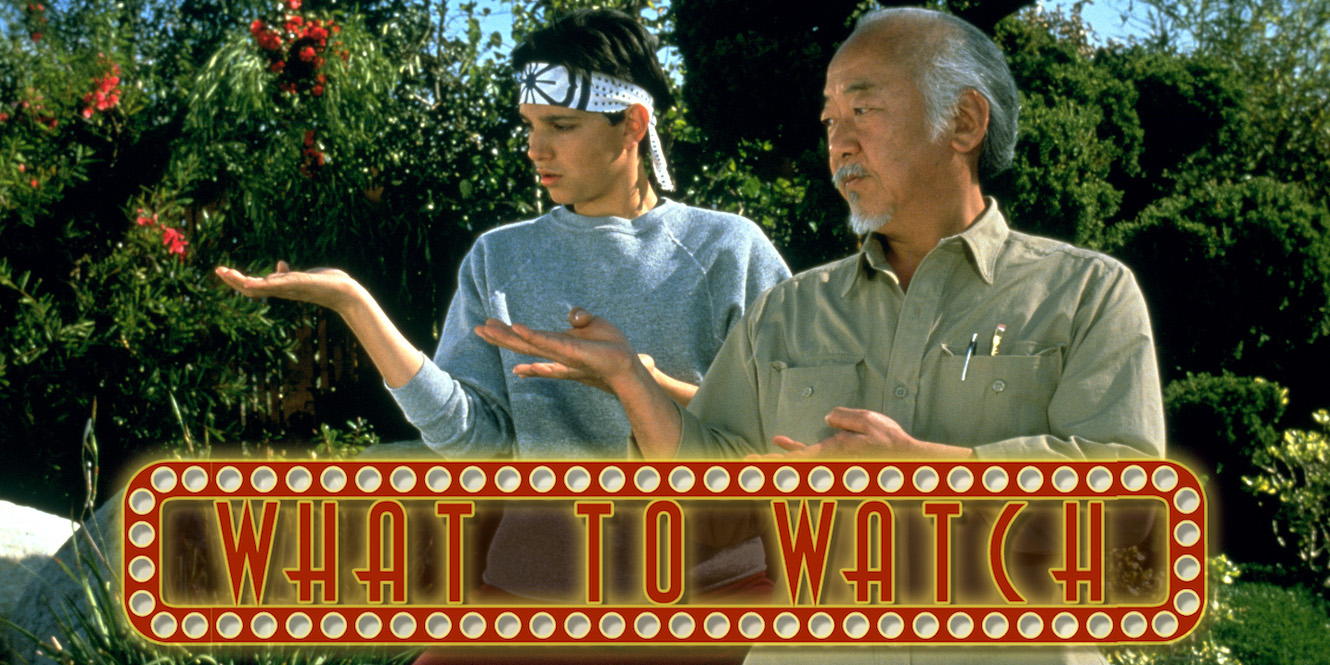 New streaming originals, movies, and shows to watch; from action to horror to drama. Take a look at what to watch on your couch and in theaters.
New On Streaming This Week
Amazon Prime: 30 Days Of Night, 30 Minutes Or Less, Across The Universe, Alien (1979), An Education, Anacondas: The Hunt For The Blood Orchid, Awakenings (1990), Beats, Rhymes & Life: The Travels Of A Tribe Called Quest, Big Fish, Burlesque, Crimson Tide, Green Lantern, Hellboy, I, Robot, Julie & Julia, Marie Antoinette, Midnight In Paris, Money Train, Nick And Norah's Infinite Playlist, On The Waterfront (1954), Only Lovers Left Alive, Patton (1970), Philadelphia, Phone Booth, Premonition, Rear Window (1954), School Daze, Snatch, The Girl With The Dragon Tattoo (2011), The International, The Last King Of Scotland, The Mask Of Zorro (1998), Underworld: Evolution, Vertigo (1958), Your Highness, The Tomorrow War
DisneyPlus: Star Wars: The Bad Batch (Episode 10), The Sandlot (1 & 2), Monsters at Work (Episodes 1 & 2), Loki (Episode 5), Marvel Legends: Black Widow

HBO Max: 8 Mile, Battle for the Planet of the Apes (1973), Behind Enemy Lines, Beneath the Planet of the Apes (1970), Bio-Dome, Black Panthers (1968), Blackhat, Conquest of the Planet of the Apes (1972), Dark Water, Darkness Falls, Demolition Man, Disturbia, Doctor Who Holiday 2020 Special: Revolution of the Daleks, Escape from the Planet of the Apes (1971), Eve's Bayou, Firestarter (1984), Gandhi, Ghost in the Machine, The Good Lie, House on Haunted Hill (1999), Joe Versus the Volcano, Judas and the Black Messiah, Laws Of Attraction, Lucky, Married to the Mob, Midnight in the Garden of Good and Evil, Mighty Morphin Power Rangers: The Movie (1995), Mississippi Burning, Mousehunt, No Sudden Move, Planet of the Apes (1968), Pleasantville, Project X, The Punisher (2017), Punisher: War Zone (2008), Rambo (2008), Reds, Reservoir Dogs, The Return of the Living Dead (1985) Return of the Living Dead III (1993), Rounders, Saturday Night Fever, Scream (1-3), Snake Eyes (1998), Stuart Little, The Texas Chainsaw Massacre (2003) Tom and Jerry in New York, Trick 'R Treat, (2009), The Watcher, Westworld (1973), Zero Days, Let Him Go, Shiva Baby

Hulu: 127 Hours, 28 Days Later, 28 Weeks Later, 68 Kill, 78/52: Hitchcock's Shower Scene, The Adventures of Hercules (1985), Almost Human (2014), Australia, Bad Teacher, Band Aid, Beats, Rhymes & Life: The Travels Of A Tribe Called Quest, Beetlejuice, The Best Man, Big Fish, Bitter Harvest, Blue Sky, Bohemian Rhapsody, Breakdown, Bruno, Caddyshack (1 & 2), Candyman 3: Day of the Dead, Carnage Park, Caveman, Chaplin, Chuck, Cliffhanger, The Conversation (1974), The Cured, Dealt, Dear White People, Donnybrook, Enemy at the Gates, Factotum, Fargo, Foxfire (1996), Frank Serpico, Frankenstein and the Monster from Hell (1974), From Paris with Love (2010), Galaxy Quest, The Gift, The Girl With The Dragon Tattoo (2011), House of the Dead (1 & 2), The House That Jack Built, I Daniel Blake, I Remember You, Ice Age, Indignation, Intermission, Intolerable Cruelty, Knowing, Last Days Here, Let's Be Evil, Manic, The Mask (1994), Maximum Risk, Mercury Rising, The Natural (1984), Open Range, Open Water (1 & 2), Passage to Mars, Personal Shopper, Rabid Dogs, Robocop (1-3), Shelley, Sleepwalkers, Sorority Row, Space Jam (1996), Stand by Me, Star Trek IV: The Voyage Home, Star Trek: First Contact, Stephen King's Graveyard Shift, Stray, Take Shelter, Taken, The Terminator, Thunderheart, Underworld (1-4), Universal Soldier, Whip It, White Nights, William Shakespeare's Romeo + Juliet(1996), Bill & Ted Face the Music, Flower of Evil (Season 1 Subbed), I'll Go To You When The Weather Is Fine (Season 1 Subbed), More Than Friends (Season 1 Subbed), Dreamcatcher, Leave No Trace

Netflix: Audible, Dynasty Warriors, Generation 56k, Mobile Suit Gundam Hathaway, Air Force One, Austin Powers (1-3), The Best of Enemies, Boogie Nights, Born to Play, Bureau of Magical Things (Season 1), Charlie's Angels, Congo, The Karate Kid (1-3), Kung Fu Panda (1 & 2), Mary Magdalene, Memoirs of a Geisha, Midnight Run, Mortal Kombat, Ophelia, Sailor Moon Crystal (Seasons 1-3), The Strangers, Stuart Little, Sword of Trust, Talladega Nights: The Ballad of Ricky Bobby, Terminator 2: Judgment Day, Underworld (1-3), What Dreams May Come, Zathura: A Space Adventure, The 8th Night, Fear Street Part 1: 1994, Mortel (Season 2), Snowpiercer, Cat People, Dogs (Season 2), The Mire: '97, Major Grom: Plague Doctor
---
New Movies This Week
No Sudden Move  – HBO Max July 1st
Starring Don Cheadle, Benicio del Toro, David Harbour
Set in 1954 Detroit, No Sudden Move centers on a group of small-time criminals who are hired to steal what they think is a simple document. When their plan goes horribly wrong, their search for who hired them – and for what ultimate purpose – weaves them through all echelons of the race-torn, rapidly changing city.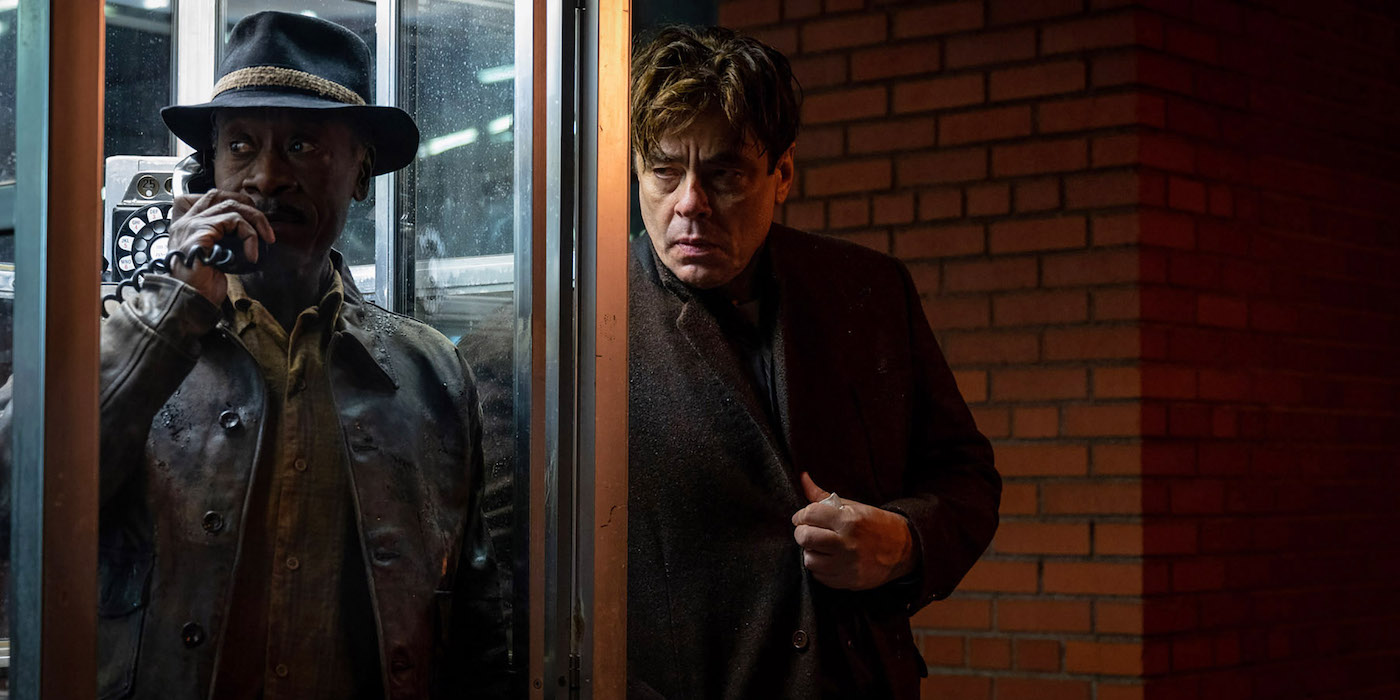 The Forever Purge  – Theaters July 2nd
Starring Ana de la Reguera, Tenoch Huerta, Will Patton
Vaulting from the record-shattering success of 2018's The First Purge, Blumhouse's infamous terror franchise hurtles into innovative new territory as members of an underground movement, no longer satisfied with one annual night of anarchy and murder, decide to overtake America through an unending campaign of mayhem and massacre. No one is safe.  
Subscribe to our newsletter!
Get Tabletop, RPG & Pop Culture news delivered directly to your inbox.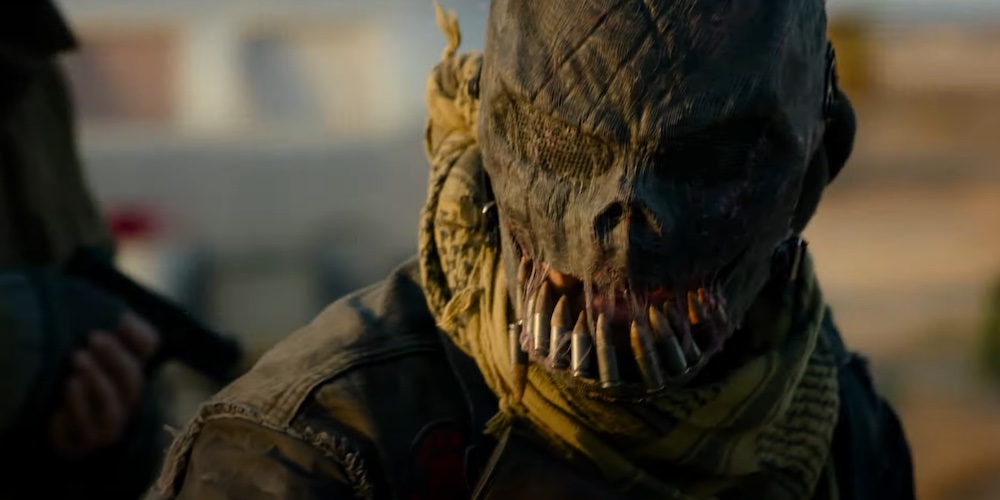 Summer of Soul  – Limited Theaters & Hulu July 2nd
Directed by Ahmir "Questlove" Thompson
Over the course of six weeks in the summer of 1969, just one hundred miles south of Woodstock, The Harlem Cultural Festival was filmed in Mount Morris Park (now Marcus Garvey Park). The footage was never seen and largely forgotten–until now. SUMMER OF SOUL shines a light on the importance of history to our spiritual well-being and stands as a testament to the healing power of music during times of unrest, both past and present. The feature includes never-before-seen concert performances by Stevie Wonder, Nina Simone, Sly & the Family Stone, Gladys Knight & the Pips, Mahalia Jackson, B.B. King, The 5th Dimension and more.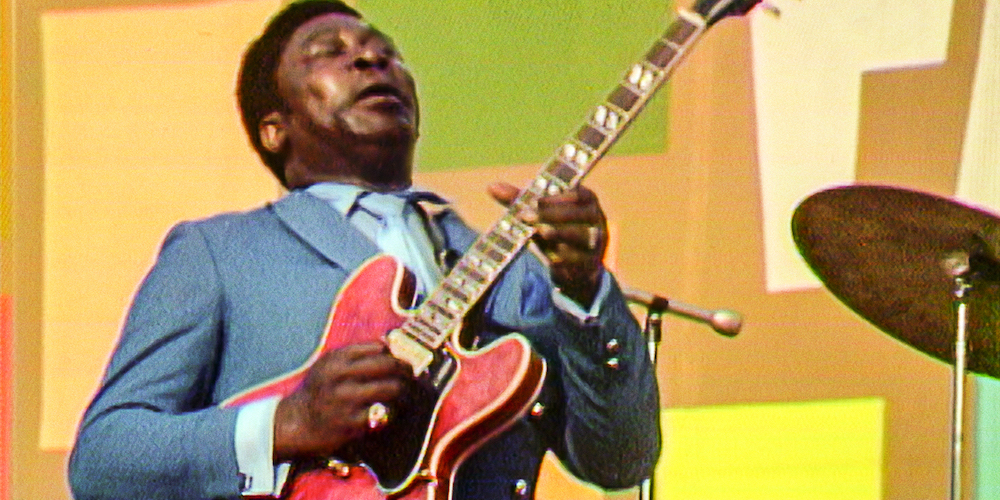 ~ What are you going to watch and binge?