Kickstarter Round-Up: Napoleonic Wars, Paranormal Investigations, and Archmagic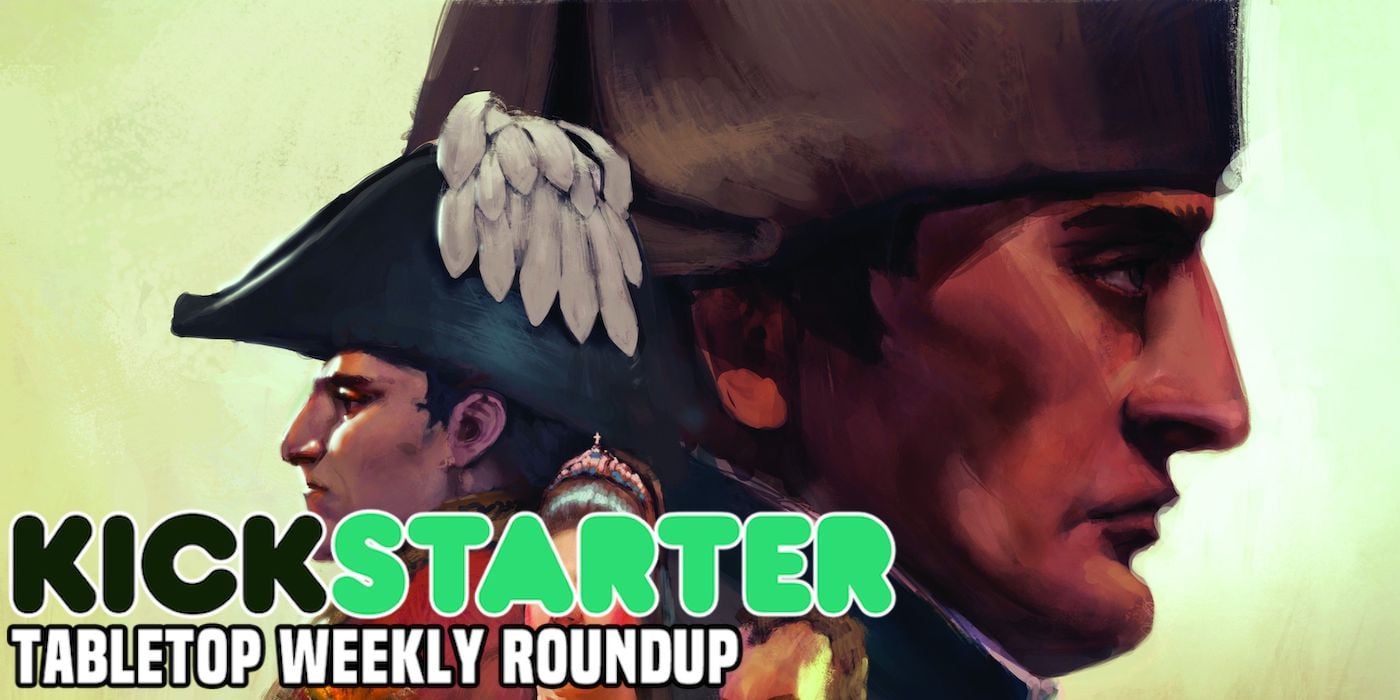 Come check out this week's batch of Kickstarter and crowdfunding highlights!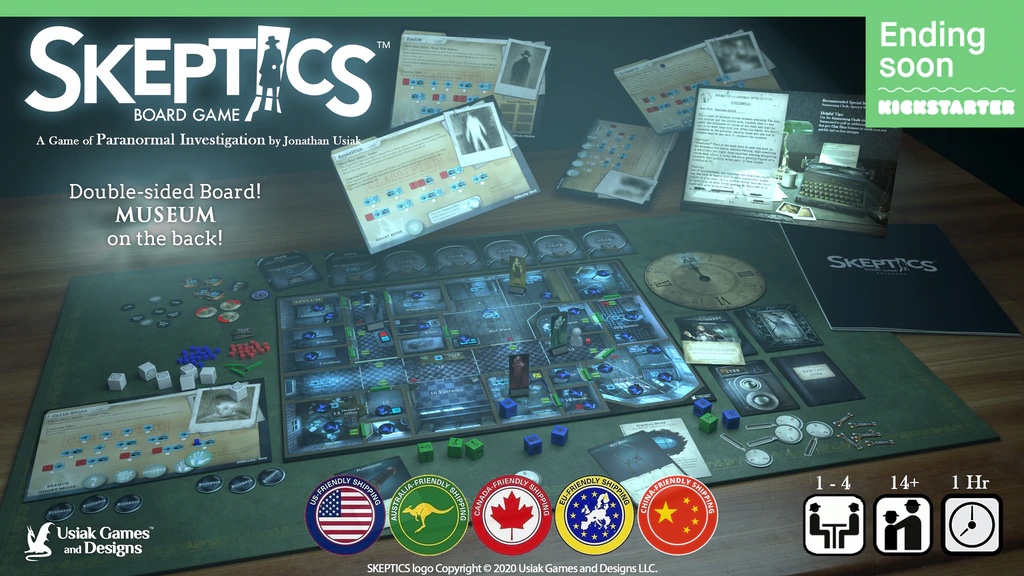 SKEPTICS is a cooperative, dice rolling game, where players explore potentially haunted locations to prove the existence of ghosts. 1-4 players take on the role of Investigators gathering evidence of the paranormal.
Investigators race against the clock exploring rooms and rolling dice to match icon sets to Search, Reveal, and Solve Clues. Each Clue will lead Investigators one step closer to revealing the Ghost. Environment Cards are drawn every hour, which may have hazards and conditions that will impede the Investigators' progress. Investigators win if the existence of the Ghost can be proven in time, but Investigators fail if time runs out.
Pledges start at $50 for the core game.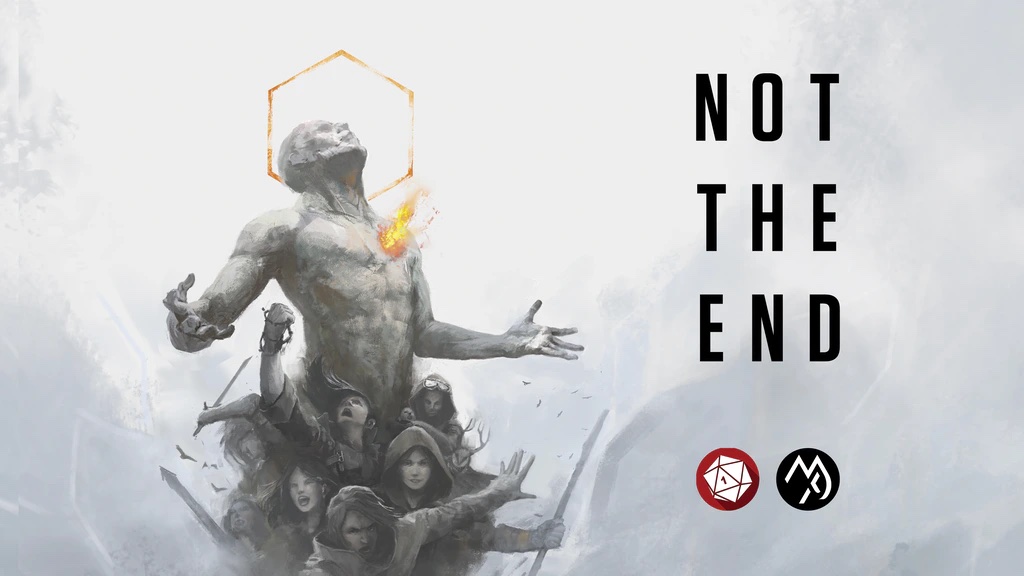 In Not the End, each Hero is described by keywords placed in a hive of hexagons, each representing one of their distinctive traits. How the hexagons relate to each other within the hive creates bonds that make each Hero unique.
Not the End uses HexSys, a system created specifically for this game, which, instead of using dice to resolve conflicts and dangerous situations, uses tokens of different colors, to represent successes and complications. Each trial the characters face will add something to the story and the game world, making the outcome of each trial unique and different from previous ones.
Heroes will also be affected by the choices they make and they will change and evolve as the story progresses.
Not the End is the result of extensive design work, involving the entire Fumble team and over a hundred playtesters, who have played many different versions of the game in every possible setting and situation. Be ready to risk, rise, fail, and get back up. This is Not the End!
Pledges start at $29 for a PDF.
Subscribe to our newsletter!
Get Tabletop, RPG & Pop Culture news delivered directly to your inbox.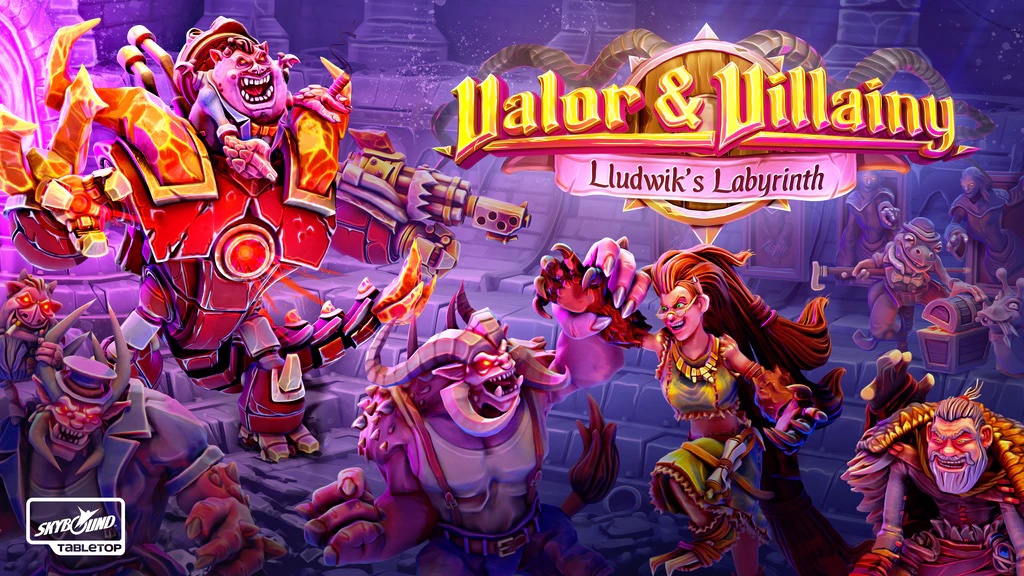 Lludwik's Labyrinth is a 1-6 player co-op adventure game. It can be played over 16 missions as a Legacy-Style Campaign, or as challenging one-off Freeplay games.
In the Campaign, Heroes progress a hilarious narrative, making fateful decisions which unbox hidden content and create a memorable story. The legacy elements are nondestructive, so when you finish you can reset or play Freeplay games, which are one-off battles where the heroes take on Villains using a unique set of repeatable Events!
Pledges start at $60 for the core game.

This 27-page book contains 38 new spells, a new school of ecomancy for wizards, plus rules for upcasting 19 spells from the 5E core rules.
38 brand new spells for a variety of classes, themed around nature, healing, and music!
Nature-themed wizards can use the new school of ecomancy!
Upcast 19 common spells from the core rules with higher level spell slots! 
Pledges start at $10 for a PDF.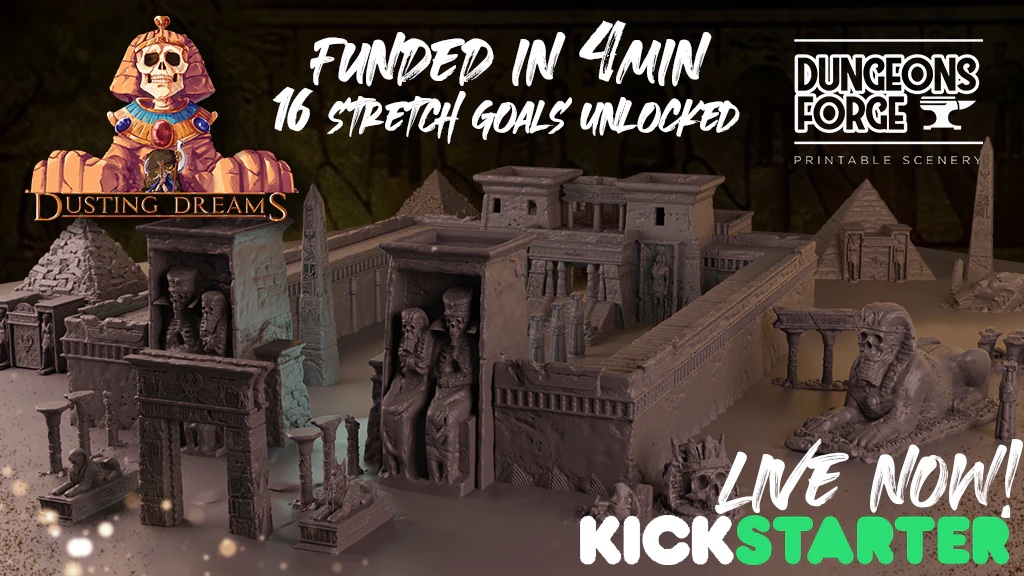 In the arid deserts stands what centuries ago was the jewel of cultures. A golden age that lasted millennia … But everything has to come to an end. The greed of their kings led to their destruction and what once upon a time was light and splendor is now a desolate desert filled with destruction.
With the purchase of any set you will get the core set. You will get with your set a complete and colored digital printing guide with some concept art we have done for this project. The stretch goals you obtain will depend on you, the more backers we have, more stretch goals we achieve for you to print! 
Pledges start at $59 for the core set.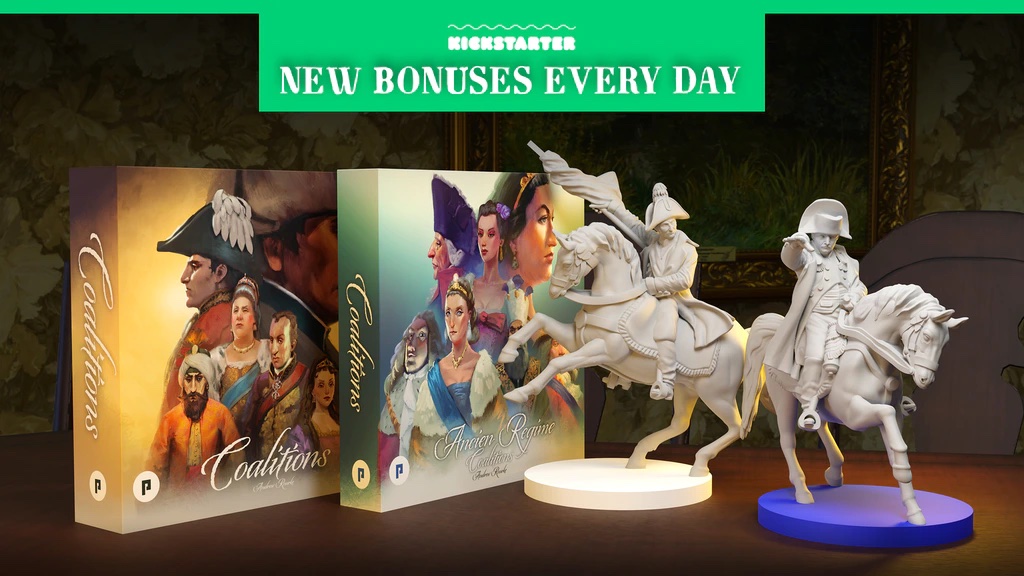 Coalitions is based on the series of conflicts known as the Revolutionary and Napoleonic Wars. Players, representing major European powers, compete against each other to shape the future of the Continent. The innovative and elegant game system allows a historical recreation of the conflicts, but better yet, can also create plausible alternative histories. The Alliances may take different forms, the campaigns may be fought along different lines of approach, but what the players witness is still a believable version of history.
Coalitions brings the whole continent of the Napoleonic Wars into a fast, playable system. Multiplayers—with NO downtime. Each turn, EVERY player is doing something… but doing something 'different.' This sets up an unexpected cycle like nothing you've ever played before. Cool wooden pieces, or a "Deluxe" version with some of the most beautiful miniatures you've ever seen. Kickstarter backers get exclusive sculpts, an extra player expansion, plus an extra game covering a slightly different period!
(This week's header image is from this game.)
Pledges start at $58 for the core game and an expansion.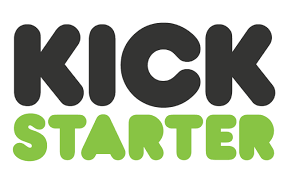 ~Which Of These Campaigns Caught Your Attention?