'Waves Stained Crimson' Brings Pirates And Seafaring Adventure To The Conan RPG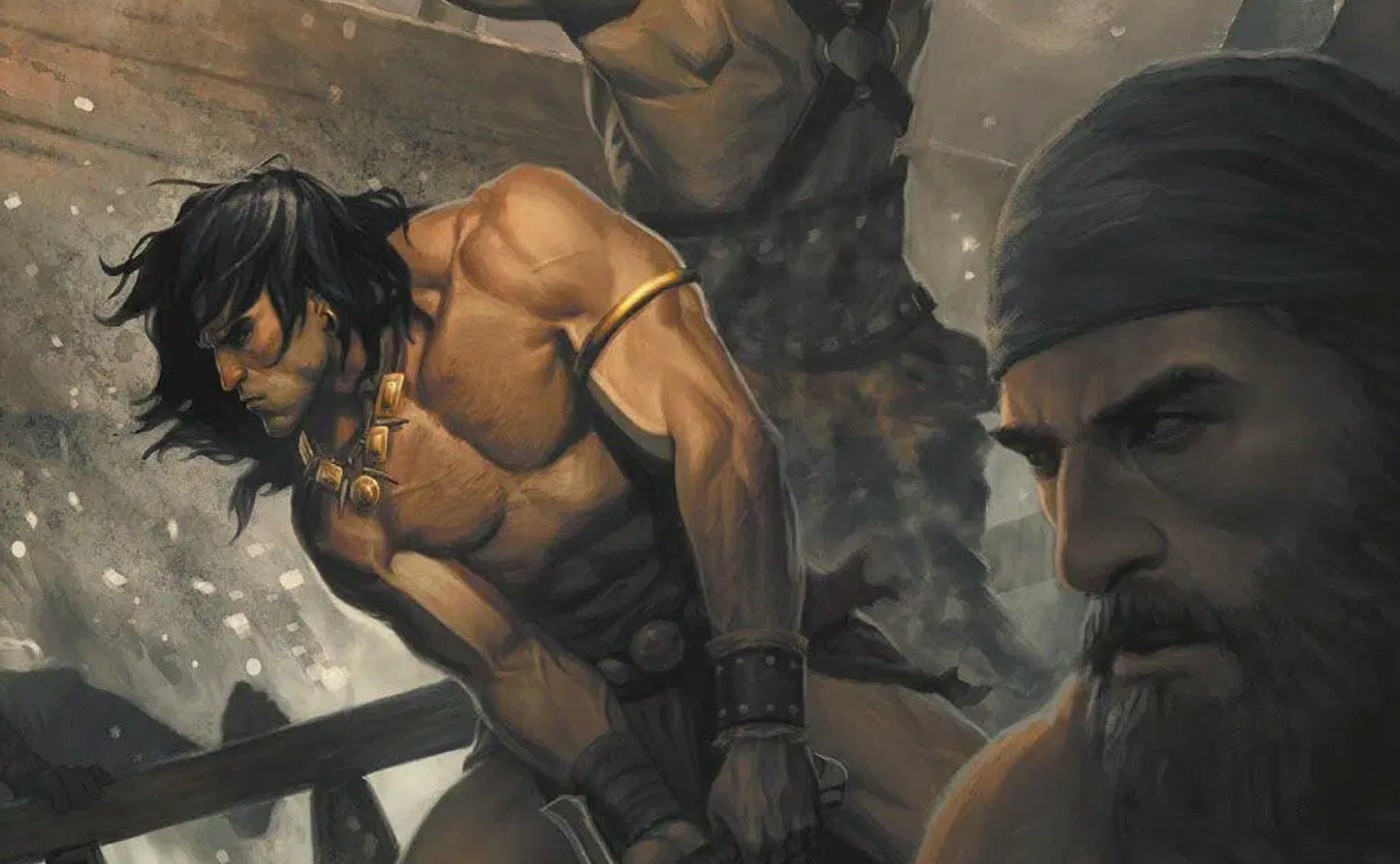 Avast me hearties, the life of a pirate awaits in Hyborea with a new book for the Conan RPG, Waves Stained Crimson, come get your sea legs.
Does the spray of the sea fill your veins? Do you hear a gull's cry and look for the horizon, that boundless beacon that calls you on, daring you to see what lies beyond it? If so, you might be interested in a new book out for Conan: Adventures in an Age Undreamed Of, which brings a taste of the pirate's life to the Hyborian age.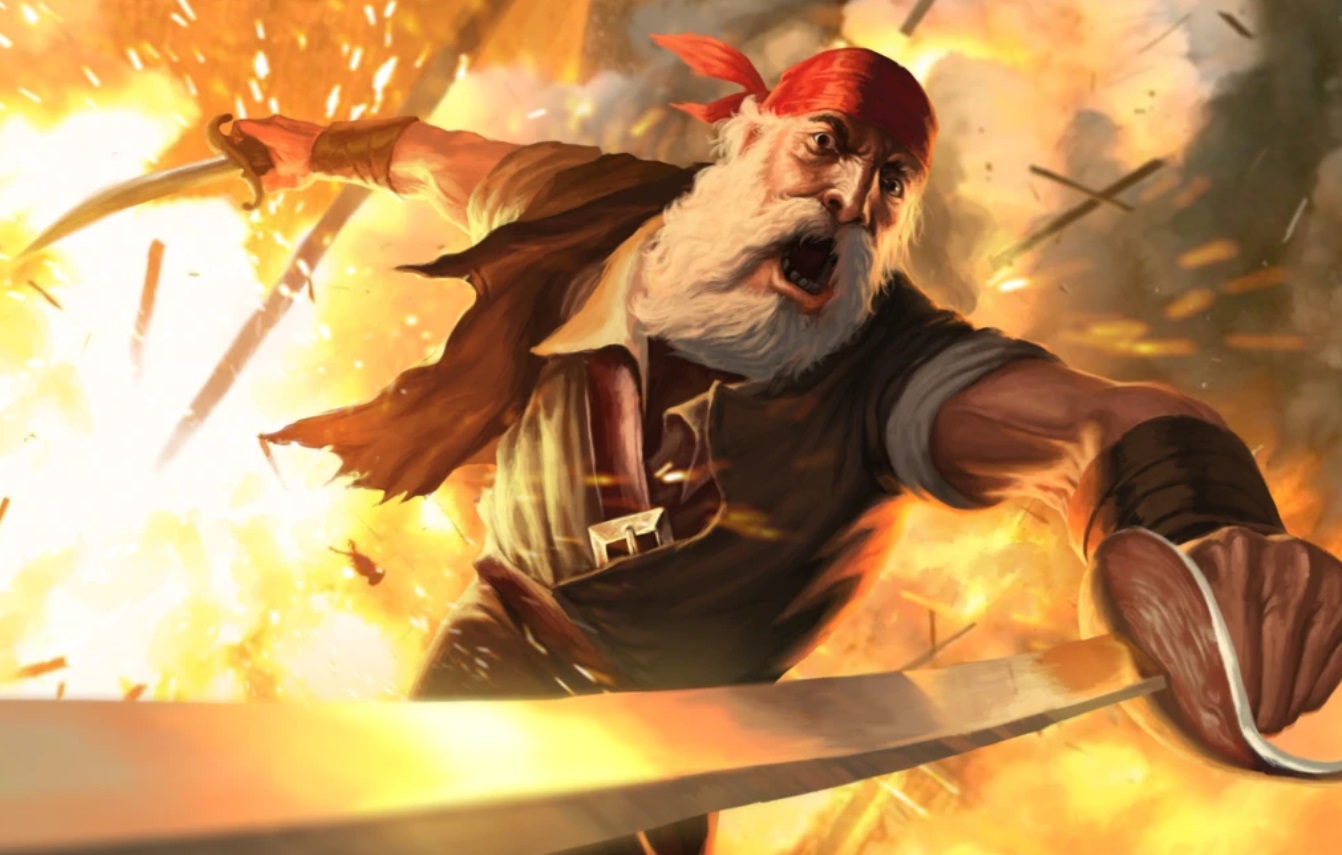 Of course, pirates and Conan go hand-in-hand or, at times, sword-in-guts, but the broody Cimmerian is no stranger to a life of adventure out on the open ocean. In fact, it seems a number of stories that have begun with Conan jumping onto a boat and slaying pirates until they decide he should be their pirate king. Which makes the new book a fitting expansion for the Conan RPG.
Newly released from Modiphius and available immediately on PDF or if you want a physical copy, you can pre-order it (and also get a PDF, because Modiphius understands that people don't want to buy two copies of a book they already own), Waves Stained Crimson is a campaign-length adventure that takes you through a series of encounters that will feel like you're playing through a Conan novel.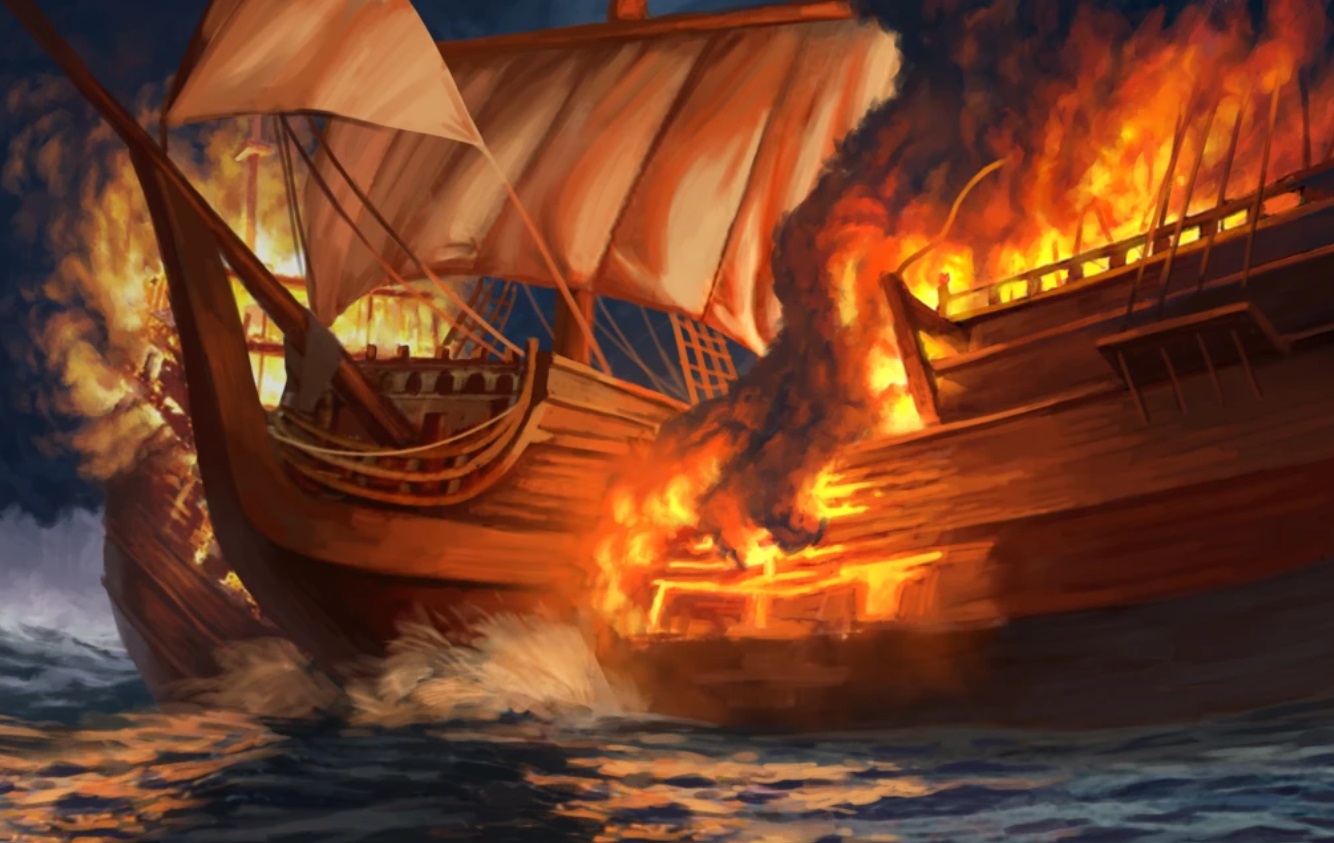 The whole thing starts in the middle of a fight with pirates, and it only gets better from there. Check out Waves Stained Crimson below!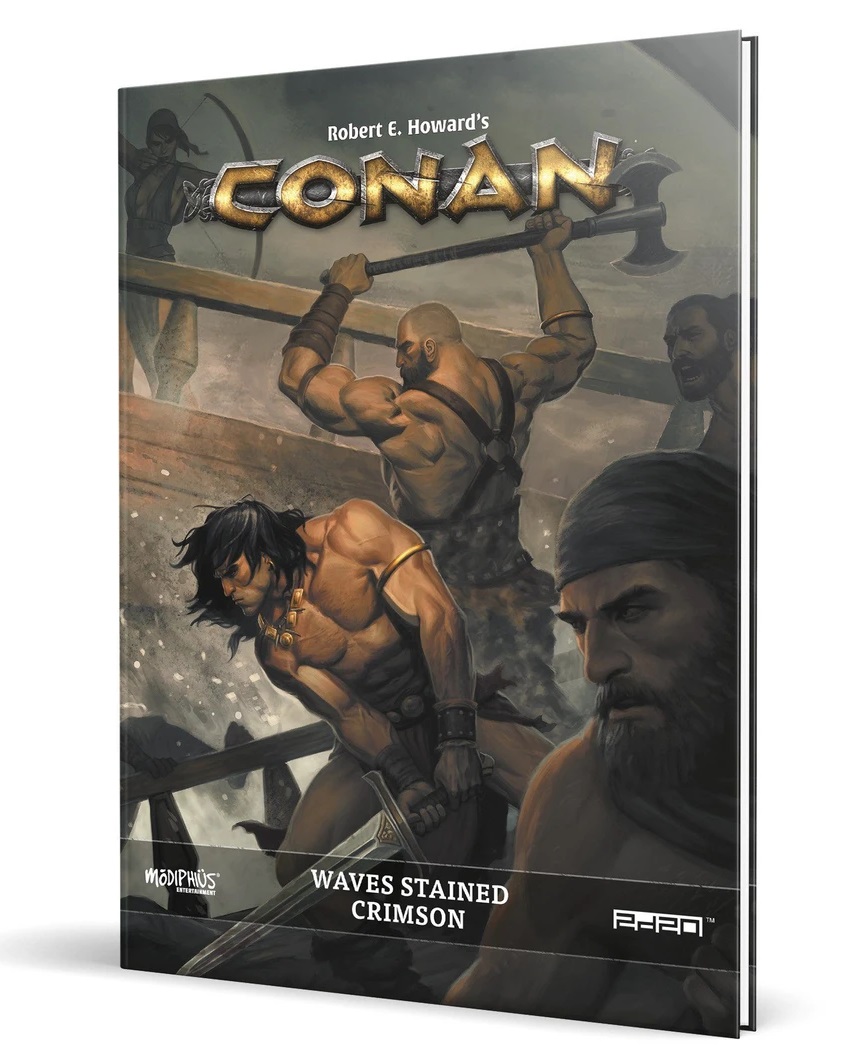 In desperation the sailors abandoned their oars and snatched up their weapons. It was valiant, but useless. They had time for one flight of arrows before the pirate was upon them.
From a merciless attack in the dead of night, to bloodthirsty duels in the port of Tortage, life is never easy on the ocean waves. In this thrilling campaign, players will raid cities, avenge being enslaved at the hands of a ruthless buccaneer, and write themselves into legend!
When their ship is sacked, and the daughter of a merchant prince is kidnapped, the players are thrust into a world of intrigue, deadly sorcery, and the threat of apocalypse. Coursing across the raging seas of the Hyborian Age, the adventurers confront terrors of the like they've never seen before; degenerate cults, murderous cutthroats, and a weaver of the darkest magics, with a plan for the world that must be halted…
Do you have the courage and fortitude to stand against a rising tide of blood and danger?
Subscribe to our newsletter!
Get Tabletop, RPG & Pop Culture news delivered directly to your inbox.
A thrilling, all-new campaign for Conan: Adventures In An Age Undreamed Of
Five adventures, creating a series of challenges for even the most experienced of players
New islands to explore, new monsters to fight, and new antagonists to defeat
This book requires the Robert E. Howard's Conan: Adventures in an Age Undreamed Of corebook to use
Set sail!