New 'Suicide Squad' Trailer – King Shark is Always Hungry… for People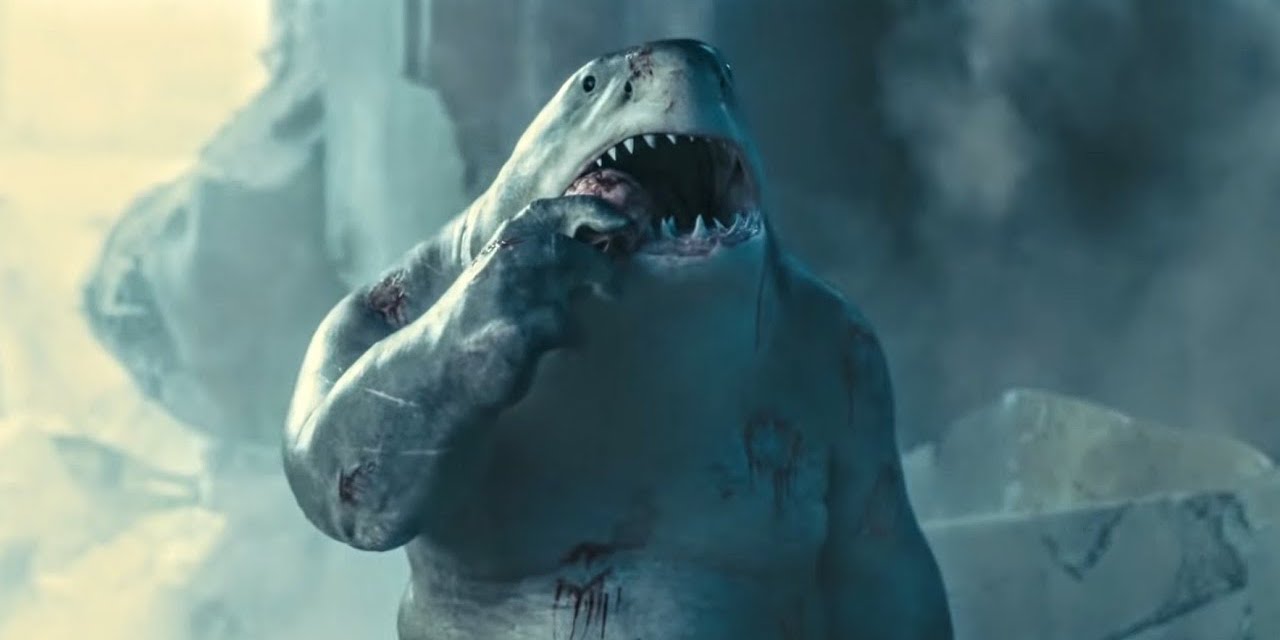 The sentient shark on two legs isn't just endearingly derpy… he's hungry. Very, very hungry.
King Shark, the son of a Hawaiian shark god called Chondrakha and a human woman, first appeared in comics in the mid-1990s as an antagonist to Superboy. He has all of the attributes of a shark plus some nasty claws and the ability to survive on land. His main hobbies are kidnapping and eating people. King Shark has been a member of both the Suicide Squad and the Secret Six. He's also shown up in the Arrowverse with a different back story – rather than a shark god, he's a biologist that was mutated by dark matter.
Oh, and he's survived an explosive belt that Amanda Waller put on him to control him.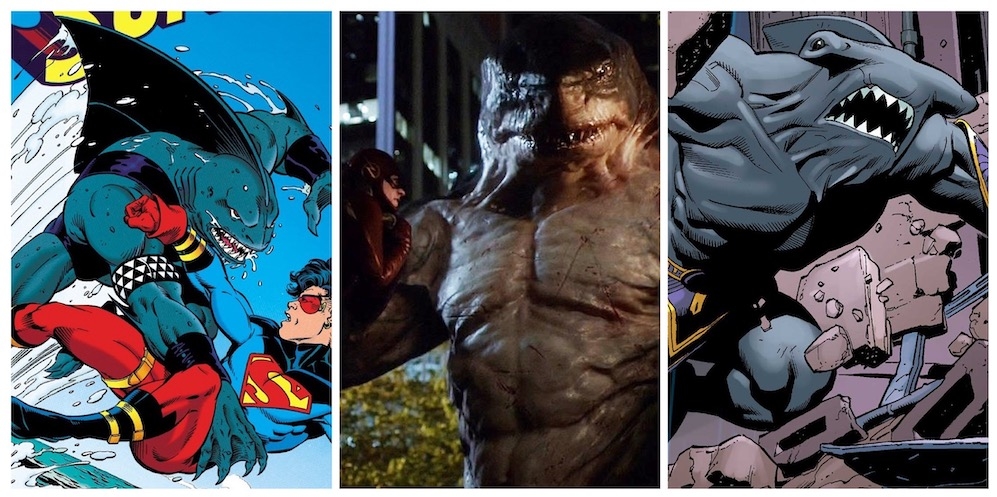 He's a great choice for the new team and has become a bit of a breakout star – enough to get his own TV spot.
And the latest 4k trailer thanks to RED cameras (that the movie was shot on)…
The official synopsis…
Welcome to hell—a.k.a. Belle Reve, the prison with the highest mortality rate in the US of A. Where the worst Super-Villains are kept and where they will do anything to get out—even join the super-secret, super-shady Task Force X. Today's do-or-die assignment? Assemble a collection of cons, including Bloodsport, Peacemaker, Captain Boomerang, Ratcatcher 2, Savant, King Shark, Blackguard, Javelin and everyone's favorite psycho, Harley Quinn. Then arm them heavily and drop them (literally) on the remote, enemy-infused island of Corto Maltese.
Trekking through a jungle teeming with militant adversaries and guerrilla forces at every turn, the Squad is on a search-and-destroy mission with only Colonel Rick Flag on the ground to make them behave…and Amanda Waller's government techies in their ears, tracking their every movement. And as always, one wrong move and they're dead (whether at the hands of their opponents, a teammate, or Waller herself). If anyone's laying down bets, the smart money is against them—all of them.
This cast is huge – Margot Robbie, Idris Elba, Joel Kinnaman, John Cena, Viola Davis, Jai Courtney, Michael Rooker, Flula Borg, David Dastmalchian, Daniela Melchior, Steve Agee, Mayling Ng, Peter Capaldi, Alice Braga, Pete Davidson, Nathan Fillion, Sean Gunn, Storm Reid, Taika Waititi, Joaquín Cosío, and Juan Diego Botto. And Sly Stallone as King Shark.
Subscribe to our newsletter!
Get Tabletop, RPG & Pop Culture news delivered directly to your inbox.
The Suicide Squad explodes into theaters and HBOMax on August 6.