This Week's Warhammer 40K Products & Pricing CONFIRMED! Hello Beast Snaggas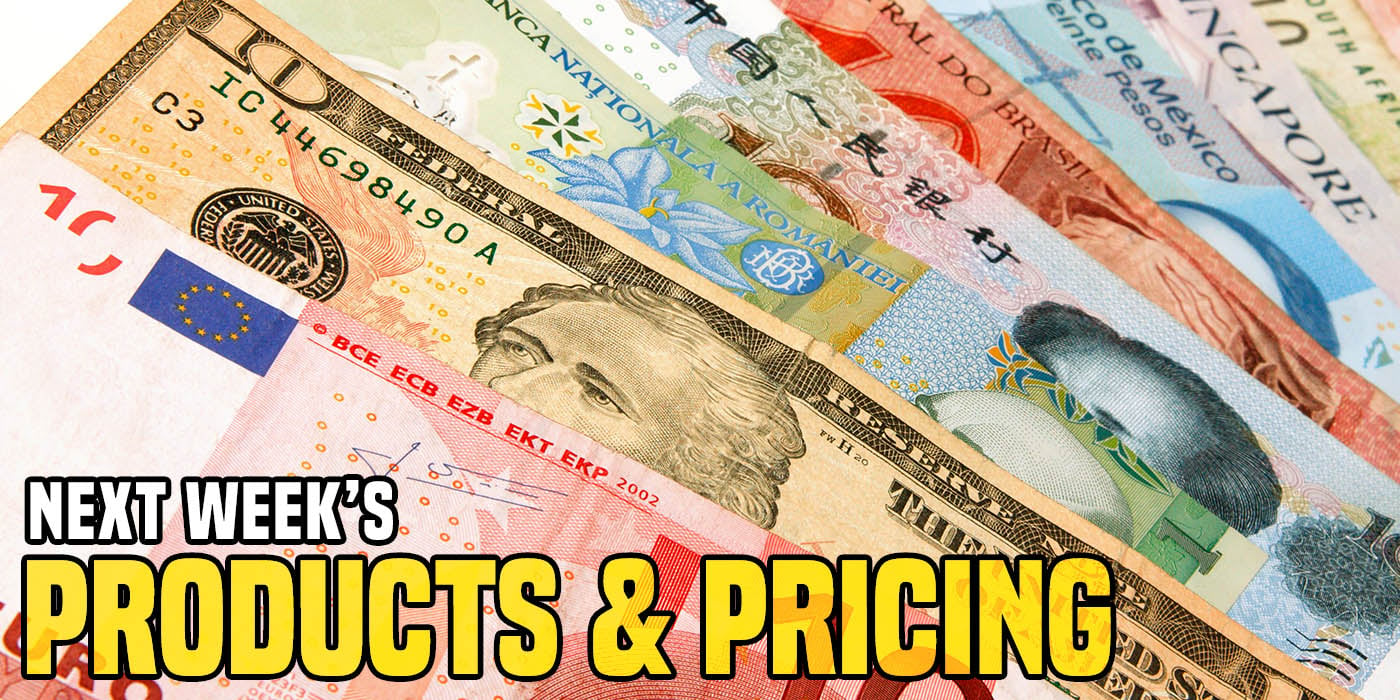 Return to the worlds of the Grimdark this week. Get ready for Games Workshop's latest minis & games.
This week we head back to the Grimdark. Get ready for the all new Ork Beast Snagga set for 40K.
All these items are up for pre-order July 17. Street date is July 24.

Warhammer 40,000

Ork Beast Snagga Army Set 
$199 
€155 £
125
NOTE: There are widespread reports of heavy (single digit) allocation limits to Independent Stockists for this SKU.
The box contents:
26 new Ork miniatures,
Exclusive version of the new Ork codex
Ork datacards
Decal sheet
The army includes:
Zodgrodd Wartsnagga – the legendary Runtherder
Nob on Smasha Squig – the epitome of the Beast Snaggas
Squighog Boyz – hard-hitting cavalry
Bomb Squig – the undisputed star of the box
20 Beast Snagga Boyz – the core of your new Ork army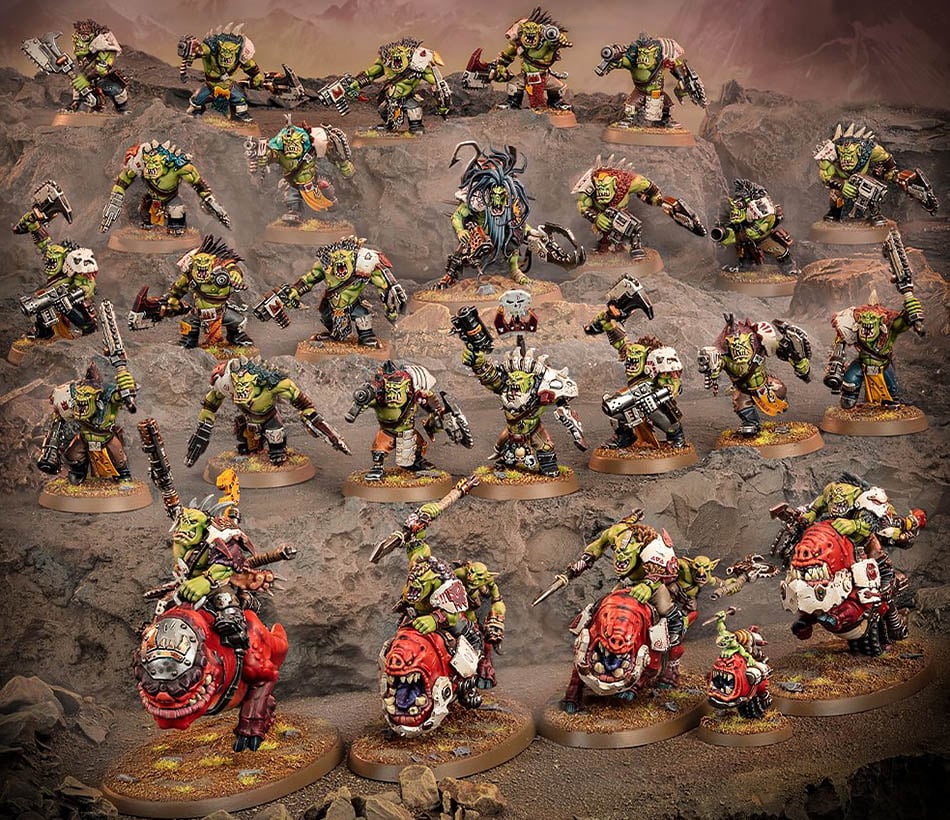 ~Do you feel the WAAAGH?