Warhammer 40K: Ork Army Box Launches Today – Get Ready For A Queue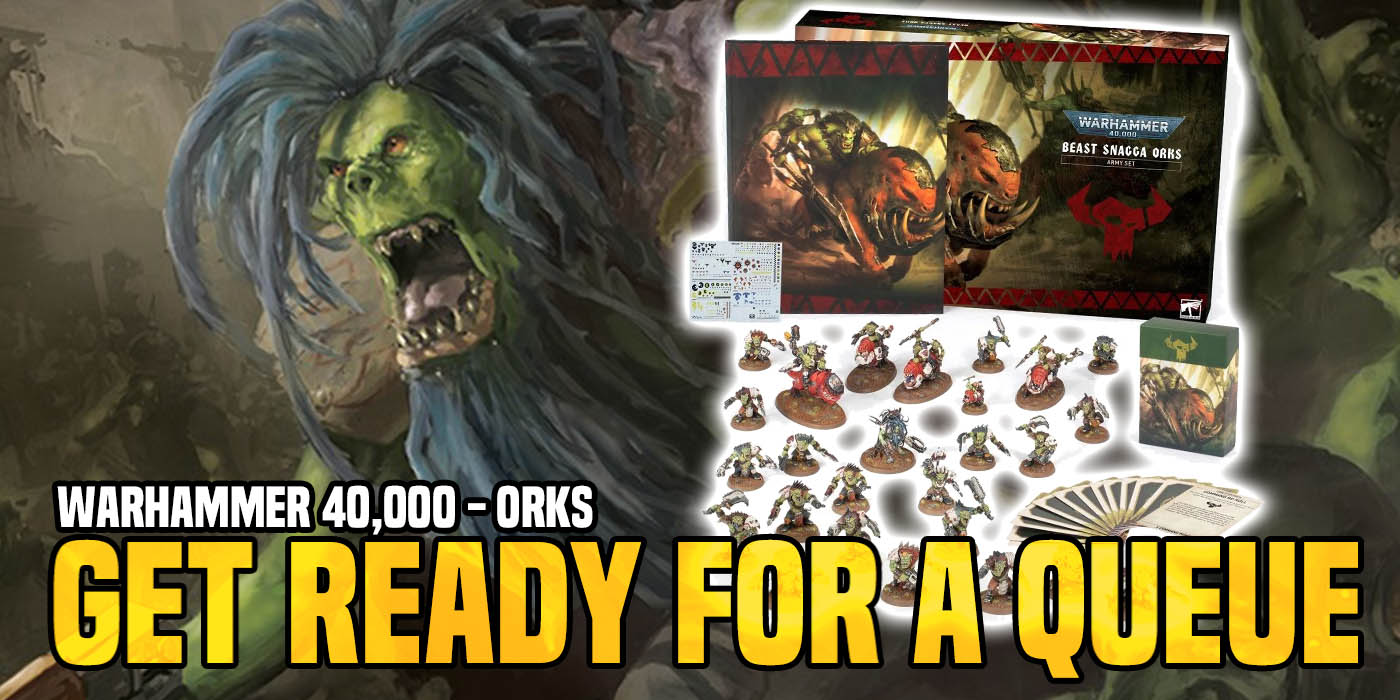 This is just a friendly PSA – if you're wanting to get an Ork Beast Snagga Army Box, prepare for a queue.
Games Workshop has implemented a queue system for their main webpage mostly because of the Ork Beast Snagga Army box launch this weekend. It appears that they are expecting a Greentide of their own to hit the webstore. In anycase, if you're reading this and you're in the US, you might want to consider getting in line a bit early.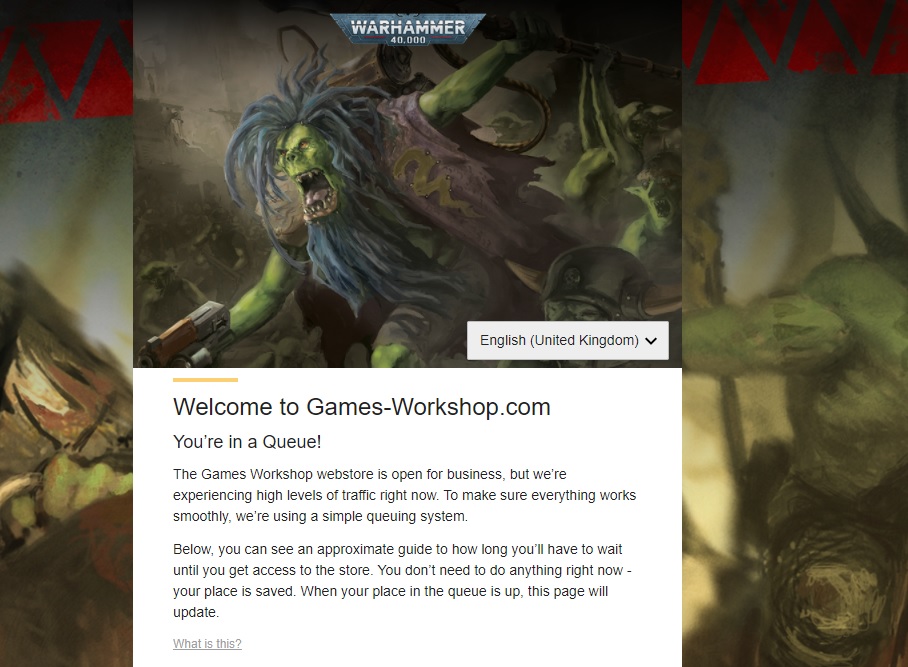 Obviously queue times are going to vary but, if you remember from previous launches, the way this works is pretty simple. You'll have a spot in line and once you're in you've got roughly 10 minutes to get what you're looking for and check-out. This isn't the time to window shop, so hopefully you know your way around the webstore.
If you're looking for the new Beast Snagga Box, you'll want to follow those links and get to it quick: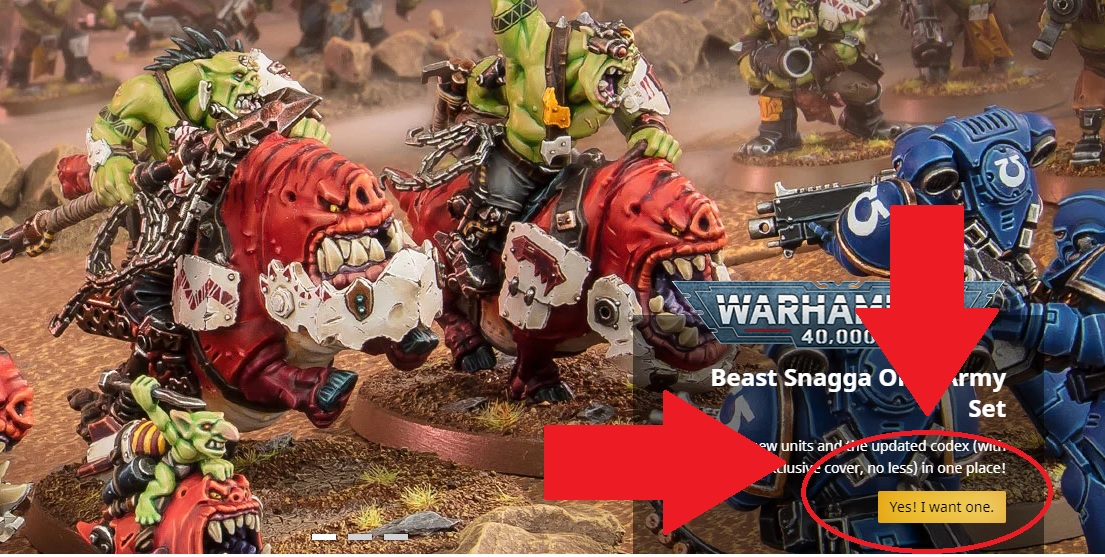 Hopefully you'll be able to get your hands on one.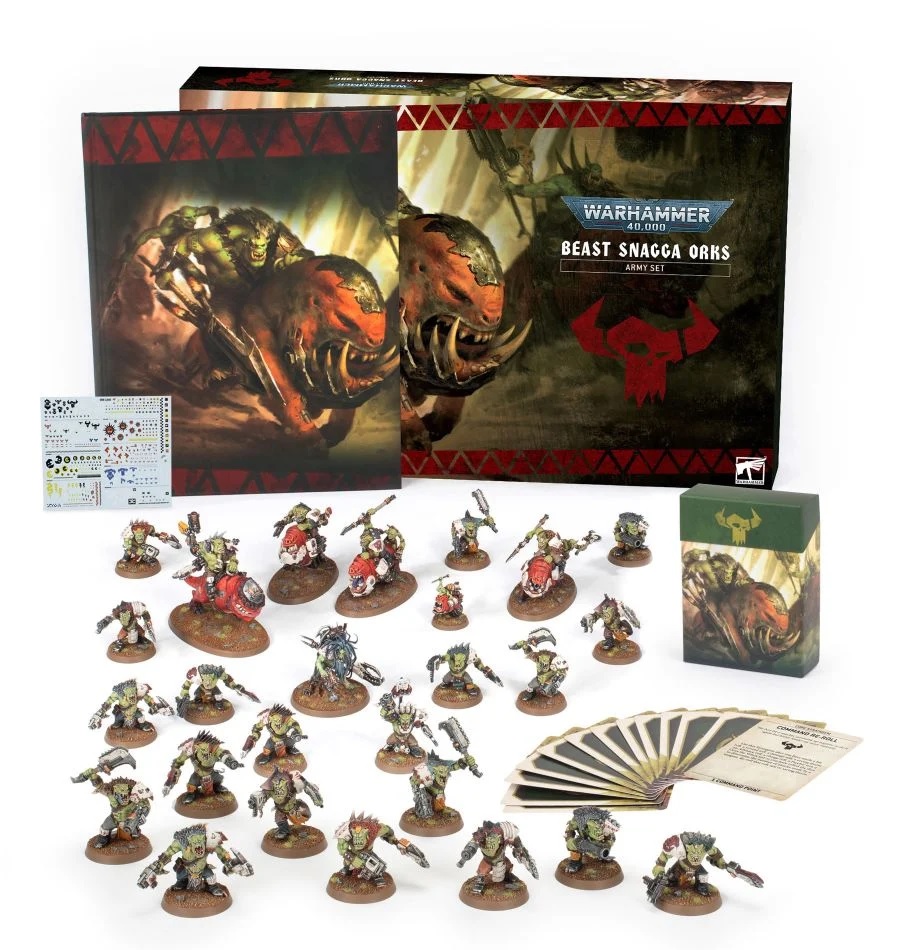 And if not, well, sorry. But the good news is that GW is going to releases the contents of the box separately at a later date. So you're not going to be left completely out in the cold on this one. Is it worth the $199 price point? Based on estimates for the contents, yes it would appear so. It contains:
1x Zodgrod Wortsnagga (supplied with a Citadel 50mm Round Base)
1x Nob on Smasha Squig (supplied with a Citadel 90×52.5mm Oval Base Round Base)
3x Squighog Boyz (each supplied with a Citadel 75×41.5mm Round Base)
1x Bomb Squig (supplied with a Citadel 25mm Round Base)
20x Beast Snagga Boyz (each supplied with a Citadel 32mm Round Base)
Codex: Orks – 136-page hardback book with 1/4″ ribbon marker, soft-touch cover, with foil blocking on an exclusive cover
Ork Datacards – 52 cards: 39 Stratagems and 13 psychic powers
1x Orks Transfer Sheet
In anycase, good luck and happy shopping…you'll need it for these Beast Snagga Orks.
Friendly reminder, in the US, the GW webstore updates at 12:00pm (Noon) CST. If you get in before then, you might not see the new stuff until after noon.
Subscribe to our newsletter!
Get Tabletop, RPG & Pop Culture news delivered directly to your inbox.