The special effects legend has completed his stop motion magnum opus and it looks fantastic.
Phil Tippett is an icon of stop motion and special effects. He is why the original Star Wars trilogy looks as awesome as it does. His resume also includes Jurassic Park, Robocop, Starship Troopers, and Indiana Jones. Tippett is a legend in his own right.
Mad God is the culmination of over 30 years of work. Tippett started working on it while he was animating ED-209 and others for Robocop 2 in the late 1980s. This, as you can tell by the preview, is not Spielberg or Lucas. It's the animator has created a horrific looking world that includes some awesome looking monsters.
Tested stopped by Tippett's studio back in 2012 to check out his progress.
You can see a little bit of the projects he's worked on in here – ideas that he may not have been able to use in other directors' movies and reserved for his own work.
Mad God debuts in North America at the Fantasia International Film Festival that's taking up most of next month. No word on distribution just yet. I'm hoping it'll show up on Shudder or another accessible service because I really want to see more of the world and creatures Tippett has created. Even if it creeps me out.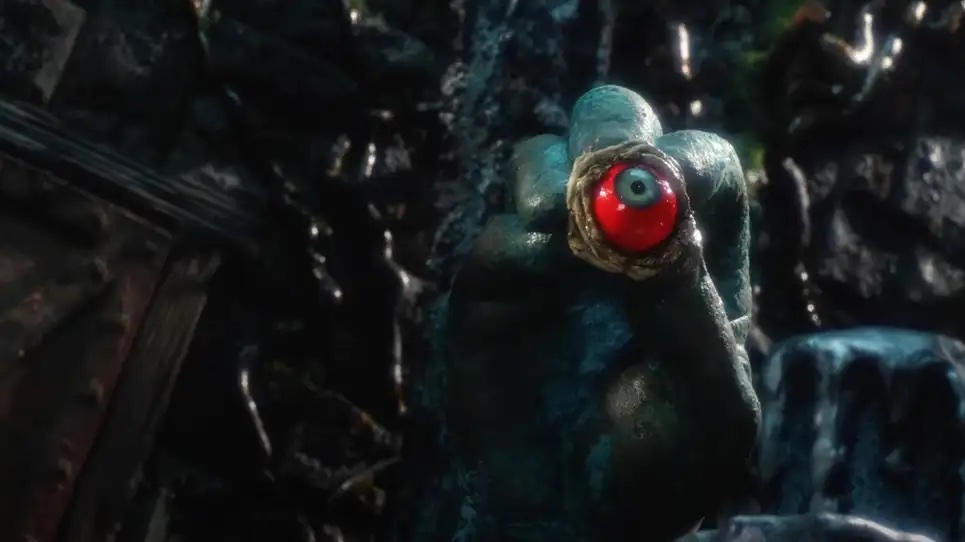 "Mad God is an experimental stop-motion film set in a Miltonesque world of monsters, mad scientists, and war pigs. Conceived and directed by our founder, legendary visual effects and stop-motion craftsman Phil Tippett, all sets, creatures and environments in Mad God are handcrafted and shot at the Berkeley studio stage. Mad God is a mature film made with technology that spans the history of cinema."