Dungeons & Dragons' latest adventure is bringing back some popular characters for a new round of heroism. But who were these figures of action?
The Feywild is a place of wonder, truly. Within its emerald forests and misty vales, you can find a path that stretches back through another world–to another place and another time. If the Shadowfell is a dark echo of a world, full of death and ruin and void–the Feywild is a vibrant contrast, full of color and life…and more importantly free of the constraints of time.
Entropy may not exist the way you think it does in the Feywild, which is just another way of saying that nostalgia is a force with a gravity all its own. The toys of our treasured past have a way of finding their way into our present. And nowhere is this more literal than in the upcoming book: The Wild Beyond the Witchlight: A Feywild Adventure. There you'll find two whole parties of adventurers made out of characters who were once best known as action figures.
That's right, characters who figure into the story of the new adventure began their career as molded plastic. Created by LJN, a toymaking company perhaps known for creating licensed toys like the Who Framed Roger Rabbit action figures, the Rankin and Bass TigerSharks toyline, or Brooke Shields: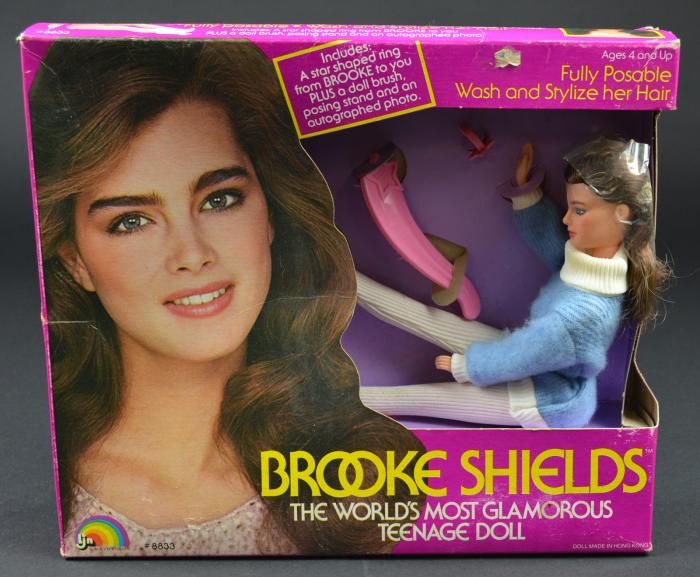 LJN was chosen to create the action figures for TSR's Advanced Dungeons & Dragons, and create they did, knocking out 19 different figures, 7 different monsters, and a whole entire playset over the course of just a little more than two years. And that's with TSR's noted pickiness about their brand in full works–there were plenty more figures that were never produced. You've already seen Warduke, but who were the other figures of this line? We know that in Wild Beyond the Witchlight we're going to see a set of ten: Warduke, Kelek, Zarak, Skylla, and Zargash on the evil side, and Strongheart, Elkhorn, Ringlerun, Molliver, and Mercion on the good side.
But who are these heroes and villains (and who else has yet to appear?) Let's take a look.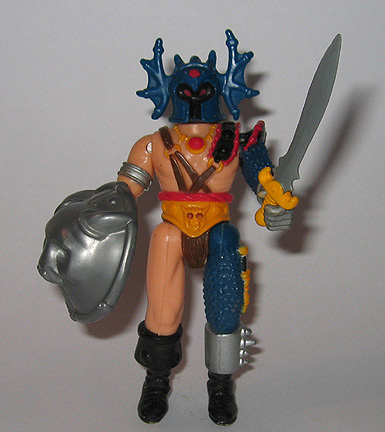 Let's start with villains. Up above, you'll find Warduke wearing what can charitably (and incorrectly) be called a suit of half-plate and little else. Below here is the evil sorcerer Kelek, who appears in adventures AC1, the Shady Dragon Inn, and XL1 Quest for the Heartstone. Kelek, like many included here, was once friends with his counterpart in Valor's call.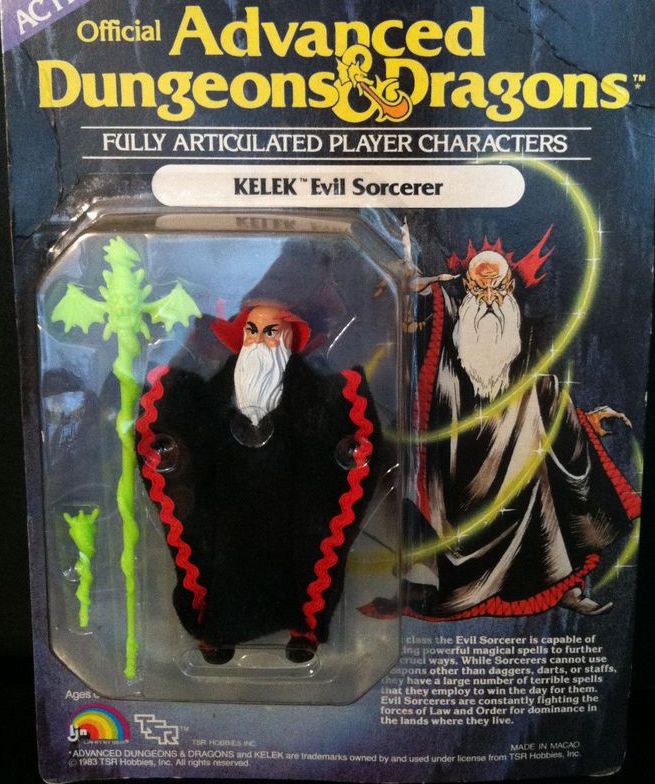 Yes, Kelek was once friends with Ringlerun the wizard, despite his name. When they discovered the Heartstone, Kelek's hidden flaws came to the surface and corrupted him with an ambitious hunger for power and villainy that led him to abandon (and fight) his former friend.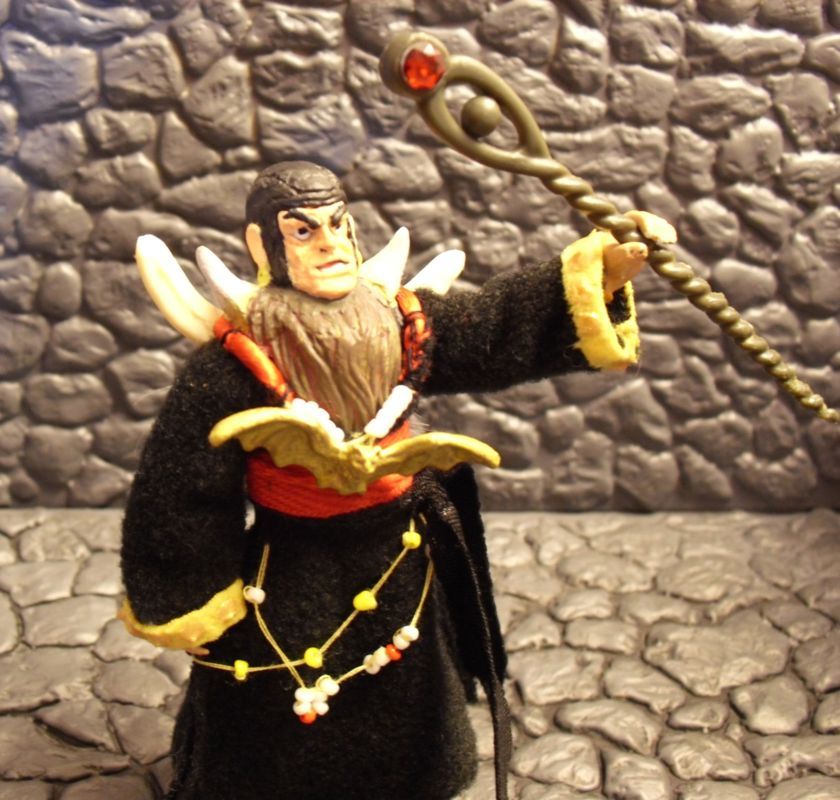 Zargash, on the other hand is known only as an evil cleric–and to be fair, he looks the part. You don't get to look that evil without having kicked a puppy or two. And nobody knows more about being evil than Zarak, "master" assassin.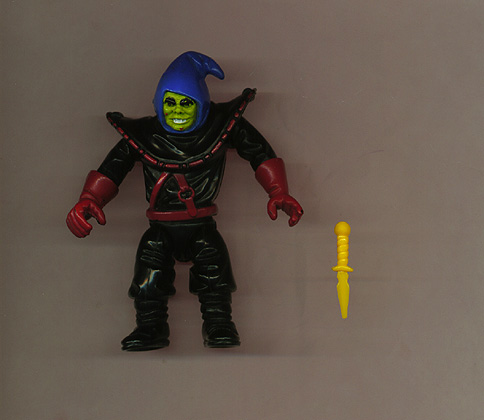 This half-orc assassin also appears in The Shady Dragon Inn, where he waits with a magical dagger, and who hates the elf Peralay with an intensity usually reserved for politicians, once again owing to the fact that the Heartstone brought out two opposing inner personalities.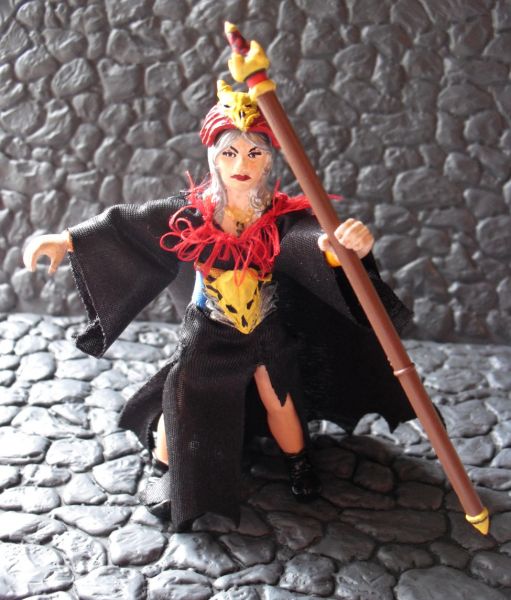 That happens a lot among this friend group. Kelek used to be friends with Ringlerun. Zarak was friends with Peralay. But Skylla? She was just evil from the get go. When she found out how evil Kelek was, she became his apprentice.
And that's the League of Malevolence. Next time we'll be looking at Valor's Call–but beware, you never know when we might discover a monster along the way…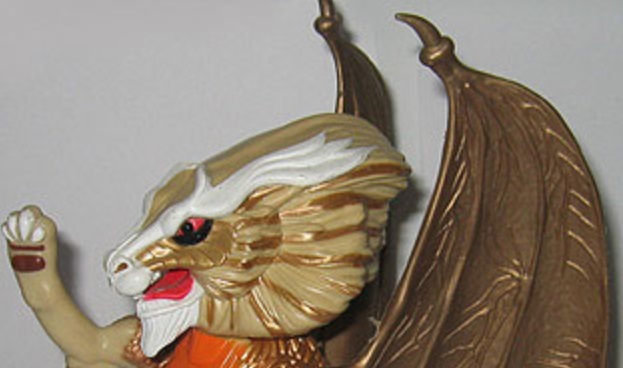 Happy Adventuring!