Build Your Own Mandalorian Amban Phase-Pulse Blaster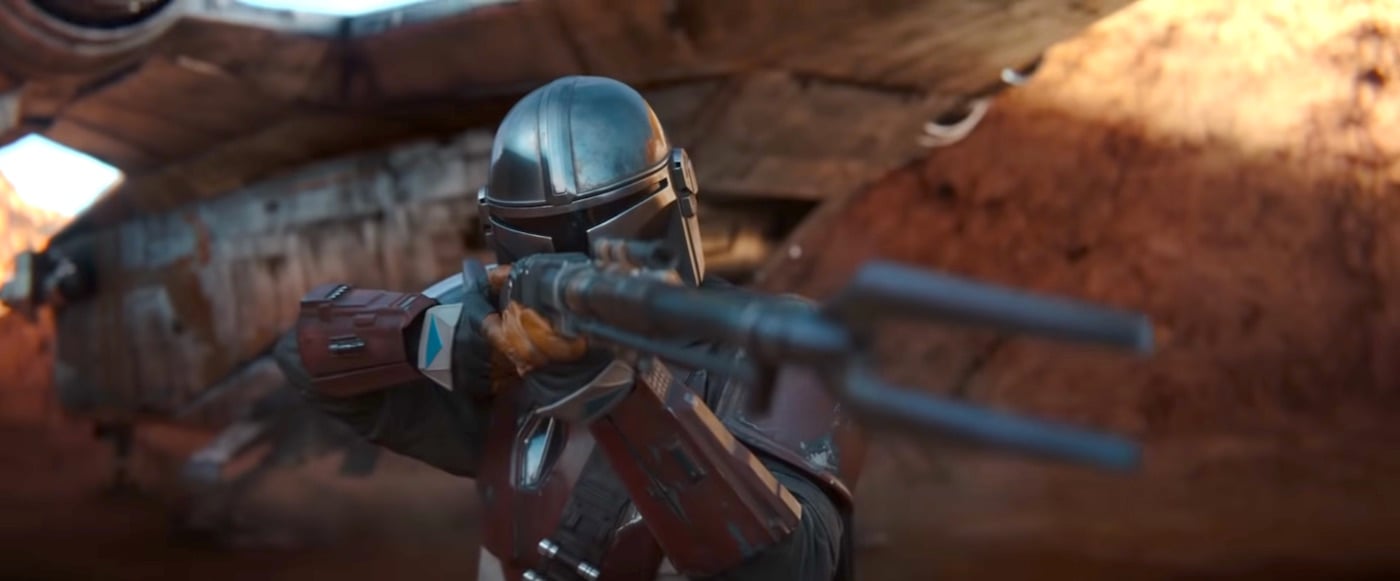 Build the finishing detail on your Mandalorian Halloween costume this weekend with this easy to follow tutorial!
Mando's rifle was one of the first things we got to see from the series thanks to a behind the scenes photo. The Amban phase-pulse blaster was originally seen in Star Wars Holiday Special. It's a medium range weapon that's built to take down large creatures. Boba Fett used it to save Luke Skywalker from a Panna Dragon in the animated segment of the special. Jon Favreau brought it to live action and it quickly became one of the coolest weapons in Star Wars.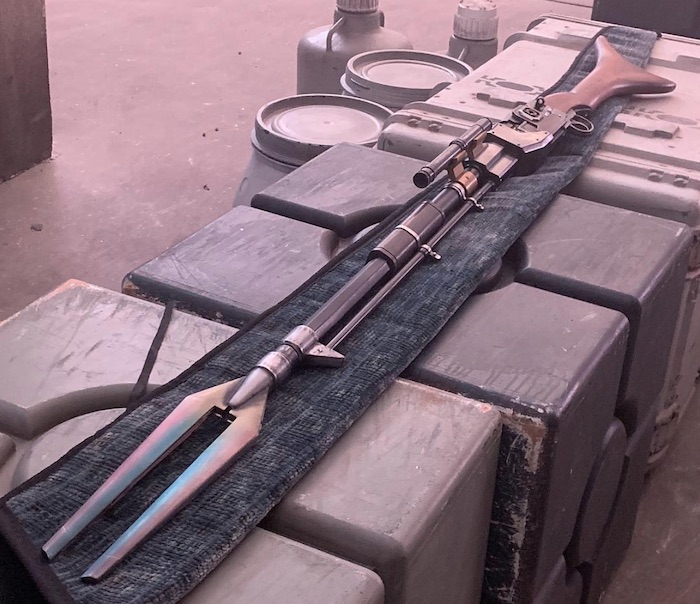 Want one for yourself? This awesome looking take on the bounty hunter's long-range weapon is made out of materials you can pick up at your local hardware and hobby store. Bonus: you can build it in a weekend.
I like Odin Makes because he showcases projects that aren't daunting and don't require an insane amount of specialty power tools. This recreation is made of insulation foam, PVC pipes, plasticard, epoxy, and paint (there's a full list over on YouTube). The result would look great hanging on your game room wall or as part of a Mandalorian cosplay.
If you want something more complex that will show off your woodworking skills you can try this build from I Like to Make Stuff. And if you don't feel like building anything, you can try to get your hands on the Nerf version.