Moonstone Dragons are a shiny new dragon type coming in Fizban's Treasury of Dragons. Come and take a look at what they can do.
Fizban's Treasury of Dragons will be packed full of dragons, including new versions of gemstone dragons. And though the book won't be out for a while yet, today we got a glimpse of one of the upcoming dragons: the moonstone dragon.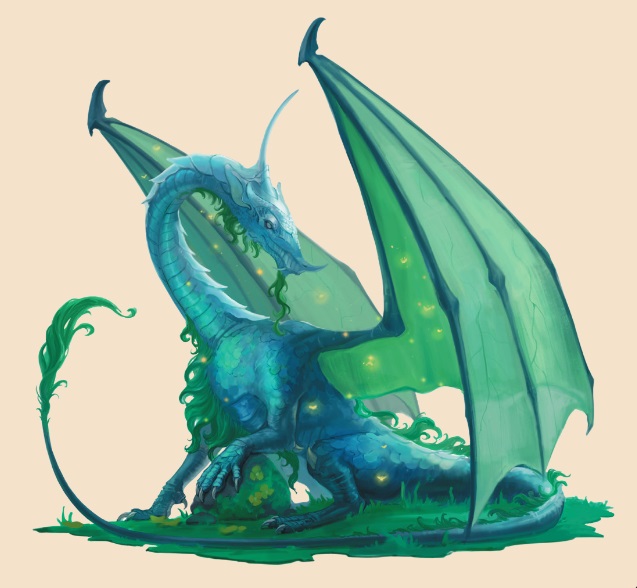 Ancient legends suggest that the when the gods first started to populate the world with Humanoid followers, one dragon fled to the Feywild with a clutch of eggs that would become suffused with faerie magic and become the first moonstone dragons. These dragons are associated primarily with dreams and creativity and curiosity. They can be playful, capricious, or impetuous, depending on when you catch them.
A moonstone dragon is at its strongest when in its lair, as it has access to powerful Lair Actions, like Banish Into Dream, which lets it banish a creature to a dream plane where it is stunned until the next round. Or a Compulsive Dance which causes them to dance until the next round, or be disoriented by illusory visions.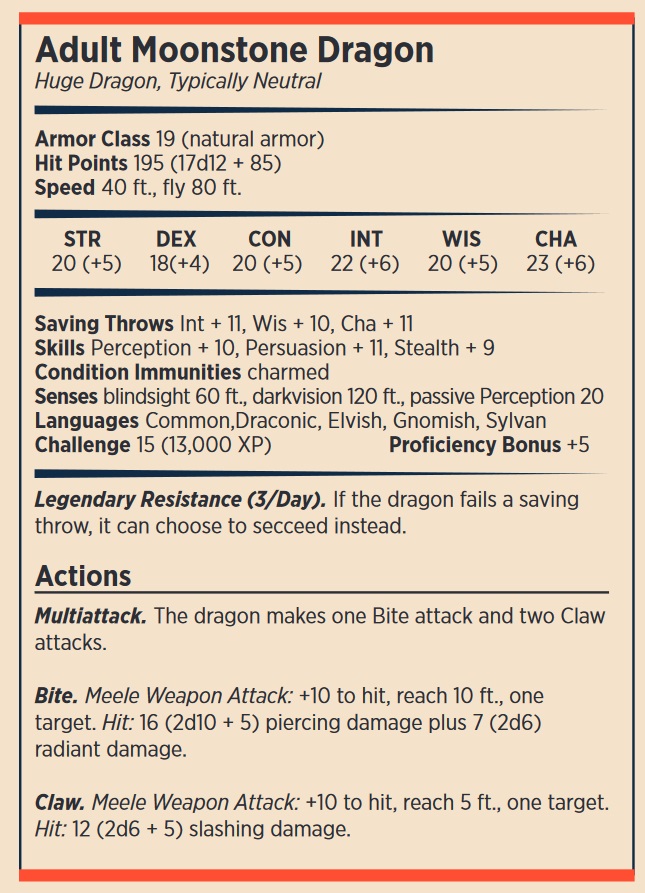 Outside of the lair, though, the Moonstone Dragon has a few other things going for it. We don't get a look at the full stat blocks here, but the dragon does piercing and radiant damage normally with its bite, and that probably means it has a radiant breath weapon as well.
Happy Adventuring!