First 'Hawkeye' Trailer – Kate Bishop & Clint Barton Team Up For a Holiday Caper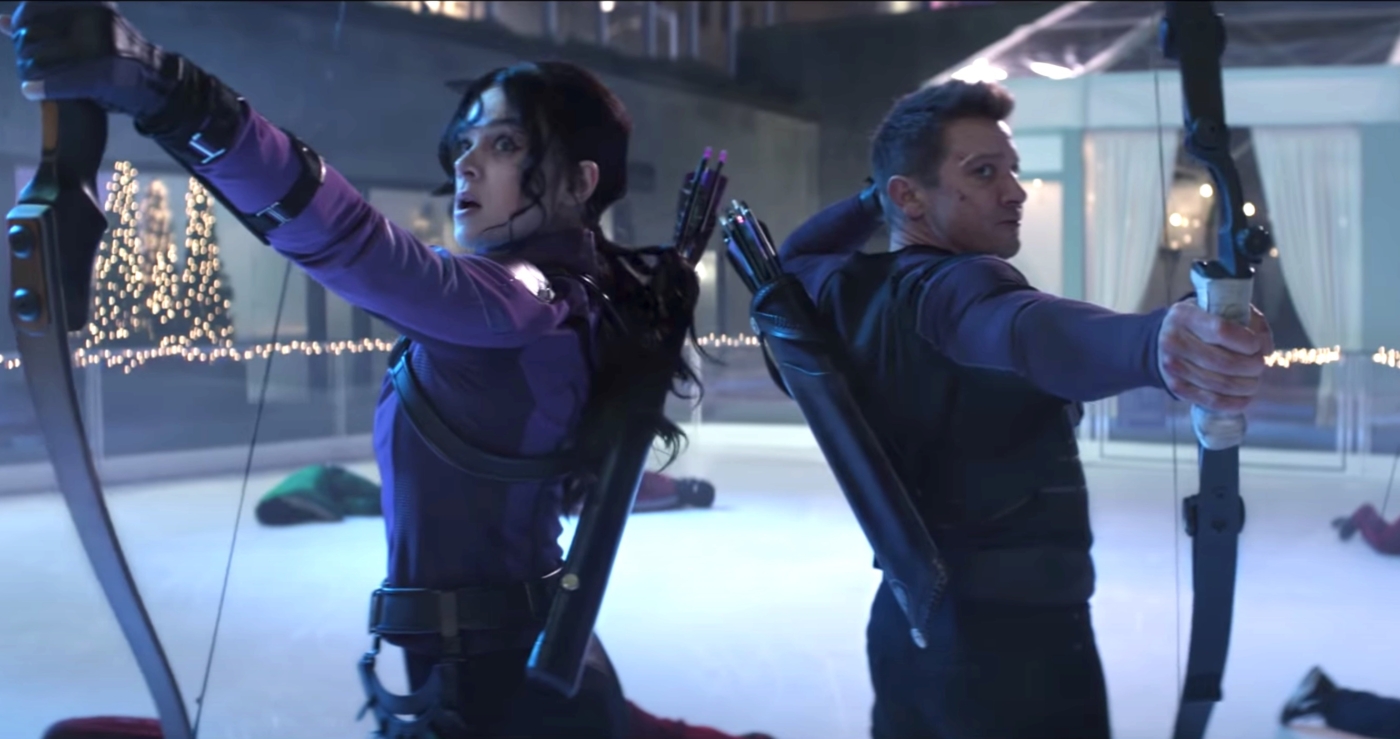 Kate Bishop and Lucky are making MCU debut in Hawkeye later this year – and based on this first look it's going to be a lot of fun.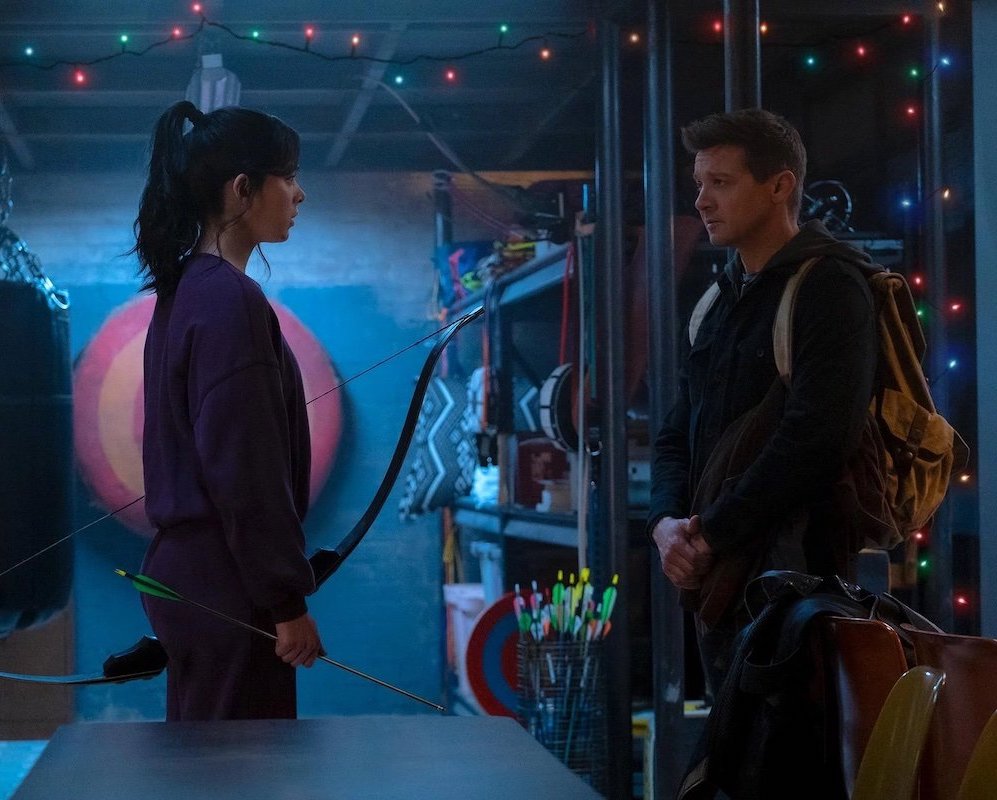 First off – can we get a spin-off episode or something just about that Avengers musical?
It looks like the theory that the backbone of the show is likely Matt Fraction and David Aja's run that started in 2012 is at least partially right. They have done some adapting to fit it into the MCU. I spotted some tracksuit-wearing European mafiosi in the trailer and an aptly labeled van – be prepared for a lot of people saying 'bro' all the time. Along with warring with those oddballs, the plot digs into Clint's personal insecurities and working with his protégé Kate Bishop. It's a great launching point for Kate and a way to wind Clint's story down from the Infinity Saga.
Disney+ and Marvel Studios invite you on an unexpected holiday getaway, unwrapping a brand-new teaser trailer and poster today for "Hawkeye," a new series set in post-blip New York City. Former Avenger Clint Barton has a seemingly simple mission: get back to his family for Christmas. Possible? Maybe with the help of Kate Bishop, a 22-year-old archer with dreams of becoming a Super Hero. The two are forced to work together when a presence from Barton's past threatens to derail far more than the festive spirit.
Note the "former Avenger" mention.
The cast is led by Jeremy Renner as Clint Barton/Hawkeye and Hailee Steinfeld as Kate Bishop, and also features Vera Farmiga, Fra Fee, Tony Dalton, Zahn McClarnon, Brian d'Arcy James, and newcomer Alaqua Cox. The series is helmed by Rhys Thomas and directing duo Bert and Bertie.
Hawkeye debuts exclusively on Disney+ on November 24.