'Houkago Saikoro Club' – An Anime About Modern Board Games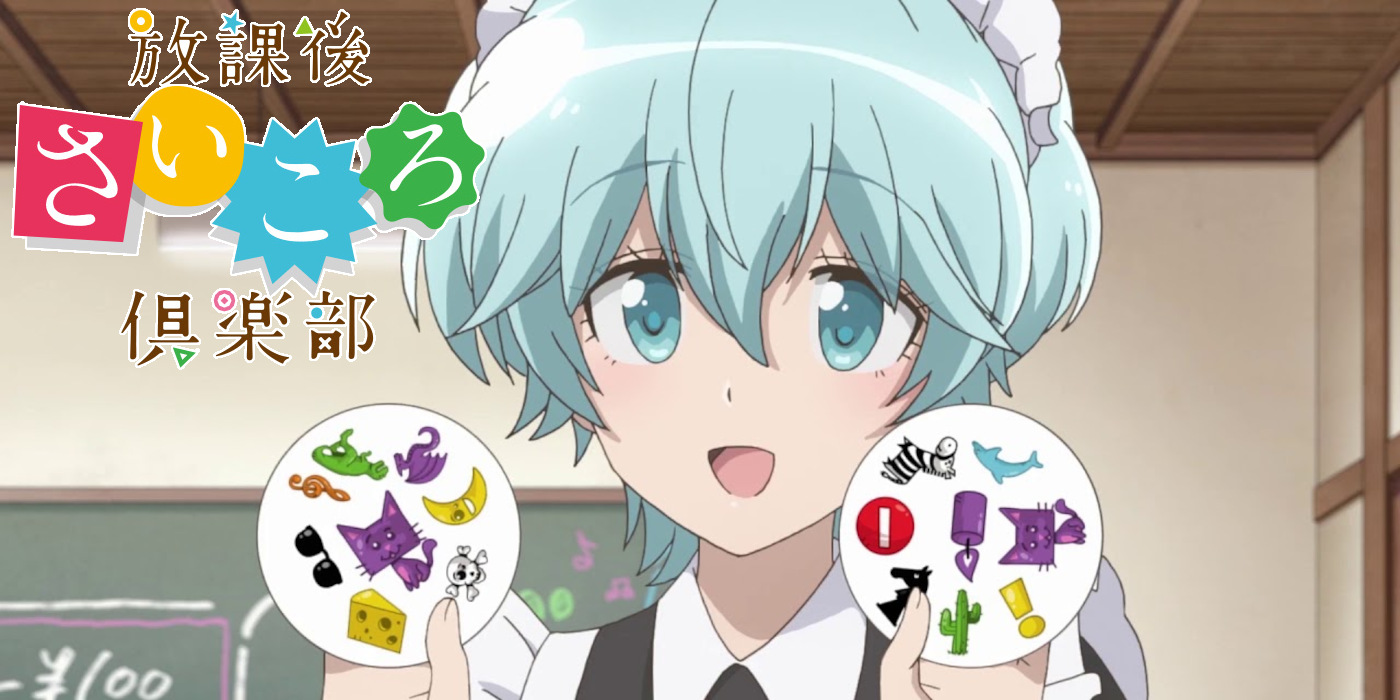 This wholesome slice of life anime follows an introverted high schooler who discovers her joy in board games from a friendly local game store.
Houkago Saikoro Club (lit. After School Dice Club), based on the manga of the same title, follows Miki Takekasa, who is trying to discover what fun means to her. Her classmates, Aya Takayashiki, and class representative Midori Oono, lend a hand as they find themselves in a local board gaming store.
Miki struggles with trying to understand what fun means. She's never been able to find anything that she finds enjoyable. During an unexpected afternoon adventure with her classmate Aya, Miki starts to see the world in a new light. On their way home, the girls spot their stuffy class rep, Midori, out past curfew and follow her to a board game store where she works after school.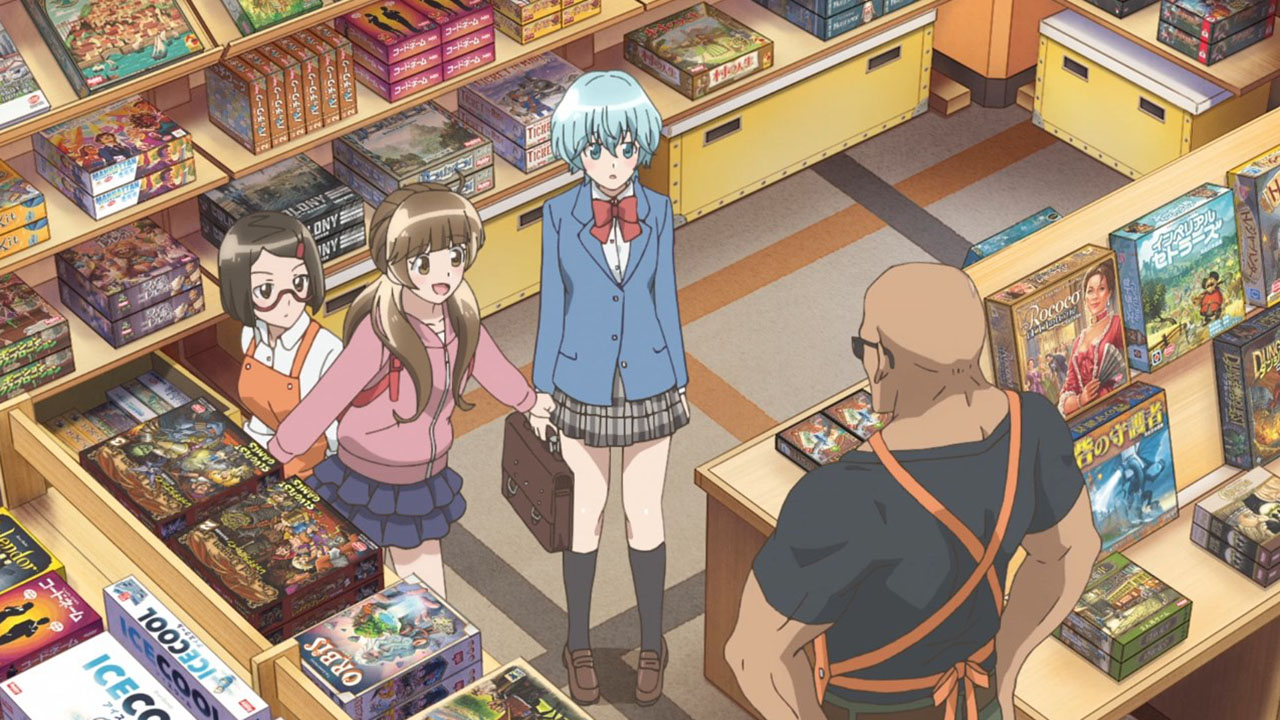 The shelves are stocked with tons of different board games, and the manager suggests they play a game of Marrakech. Miki and Aya are losing very badly, but Midori joins Miki's team and together they use strategy and luck with a bold tactic which gives them win! The girls agree to meet up during the weekend to keep playing more games.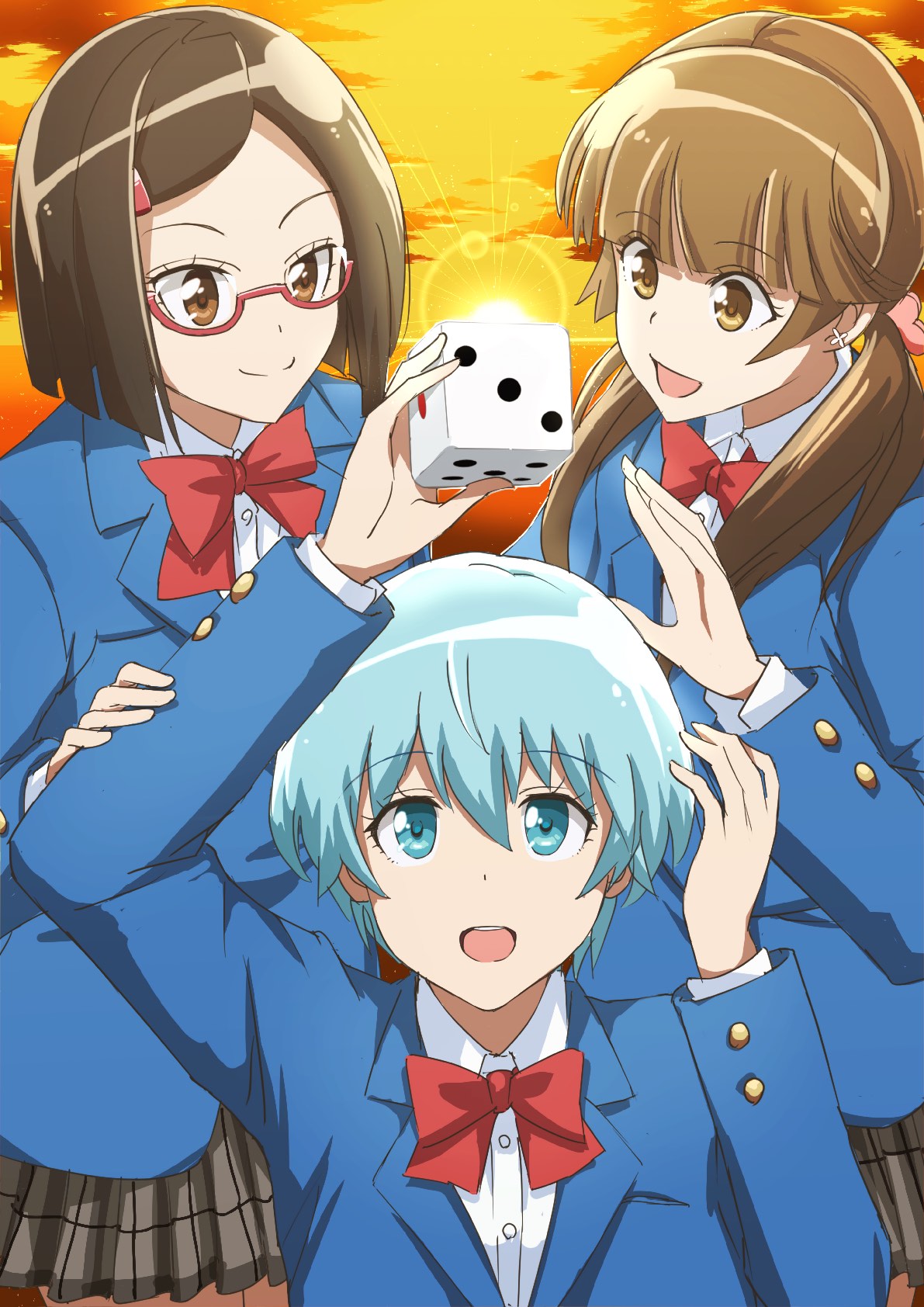 Houkago Saikoro Club is a super wholesome and cute anime, and shows off tons of popular board games, including Marrakech, Splendor, Code Names, and even Elfenland! I watched both trailers and each scene in the game shop frame by frame to try to catch every game stocked on the shelves.
Houkago Saikoro Club currently has 1 season with 12 episodes (subbed and dubbed), and is available directly from Funimation or on Hulu.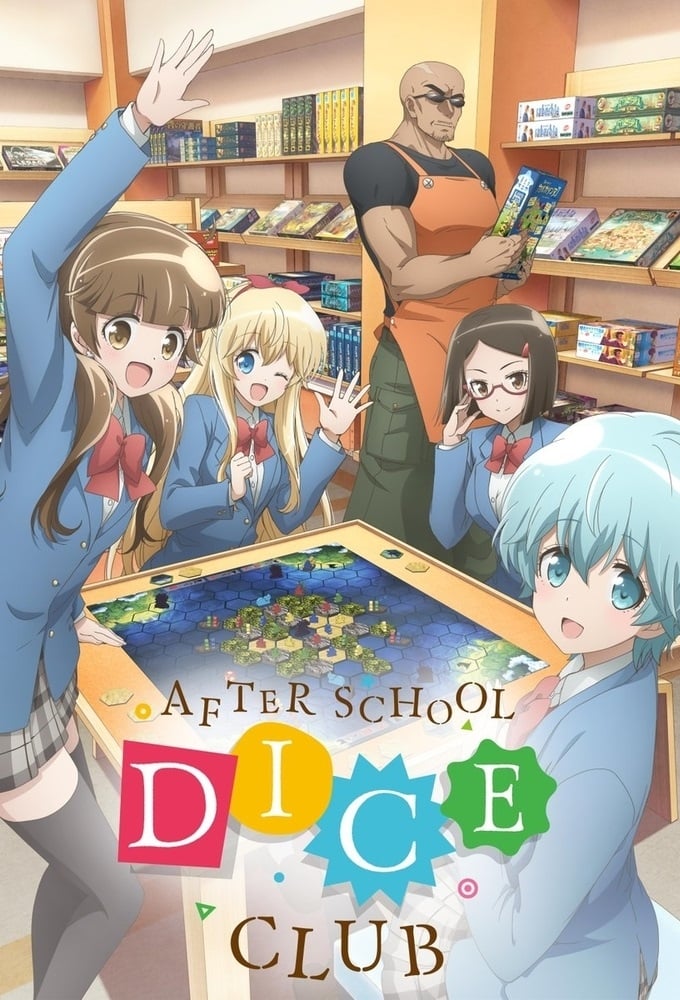 Subscribe to our newsletter!
Get Tabletop, RPG & Pop Culture news delivered directly to your inbox.