MTG: As Xbox Delists Older Magic Games, Arena Speculation Arises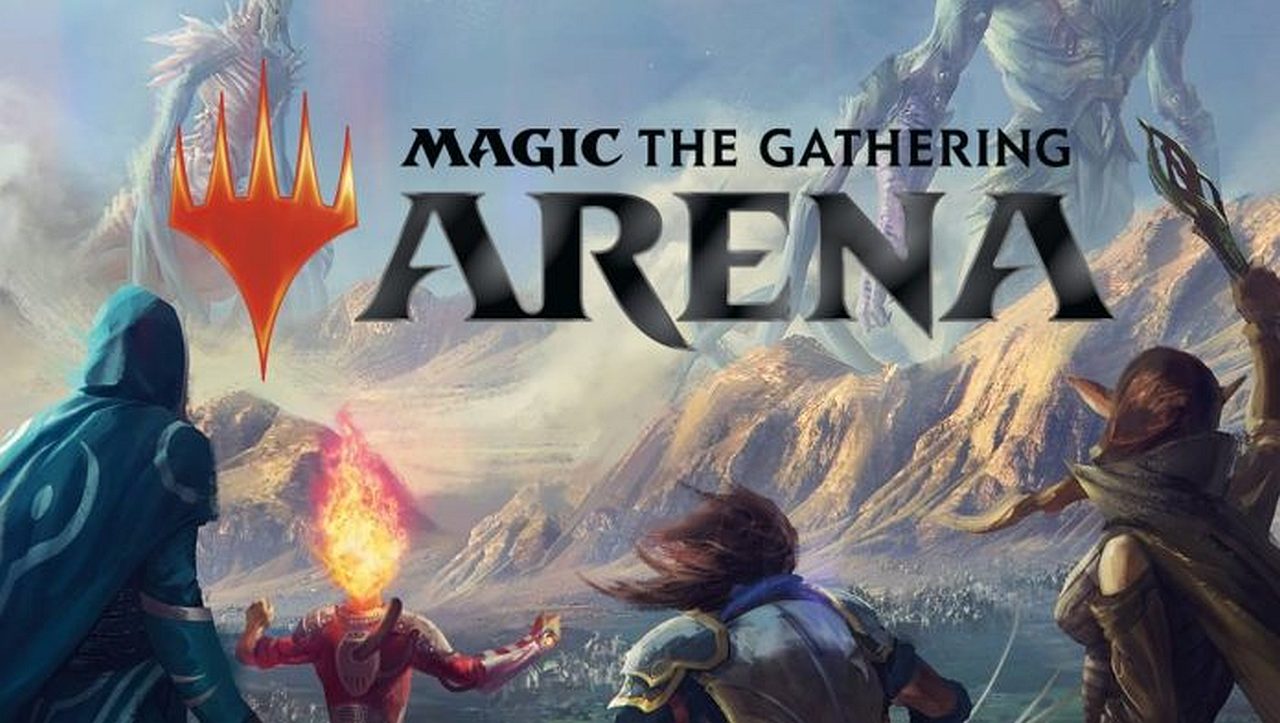 Over the last few weeks, Magic: the Gathering games have quietly been delisted from the Xbox Store, leading many to wonder if MTG Arena is console-bound.
Time for a little Magic: the Gathering rumor mill–so grab yourself a grain of salt as we take a look at rumors that seem to suggest Magic: the Gathering – Arena is gearing up for a console release. This rumor originates from /u/Anfalls, who noticed that certain titles were disappearing from the Xbox Game Store.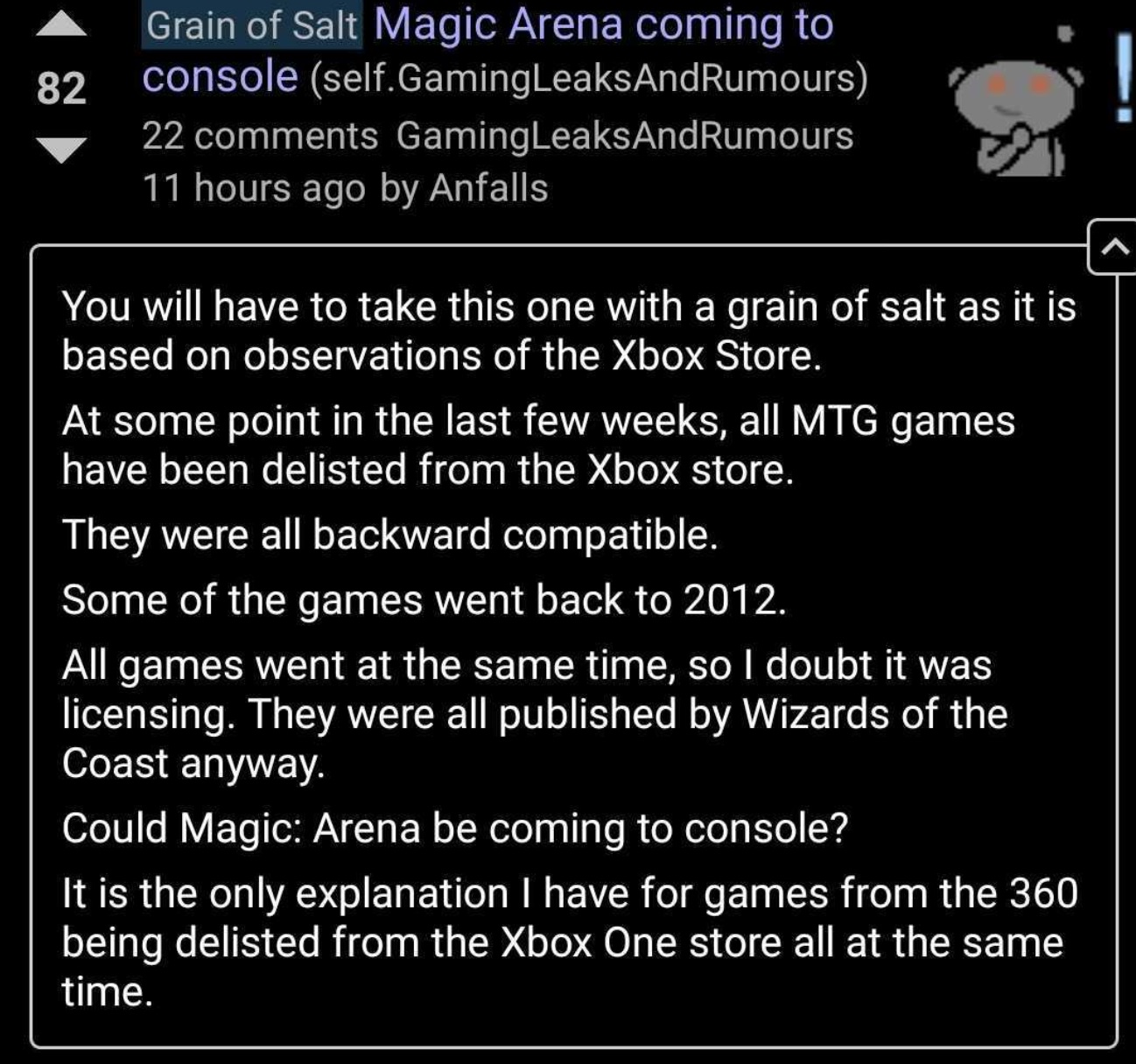 And it's true. As of press time, you can't find any Magic: the Gathering games on the Xbox store. Now, over time, many previous games have been delisted as support for them drops off. Games like Duels of the Planeswalkers have faded from the store with little fanfare.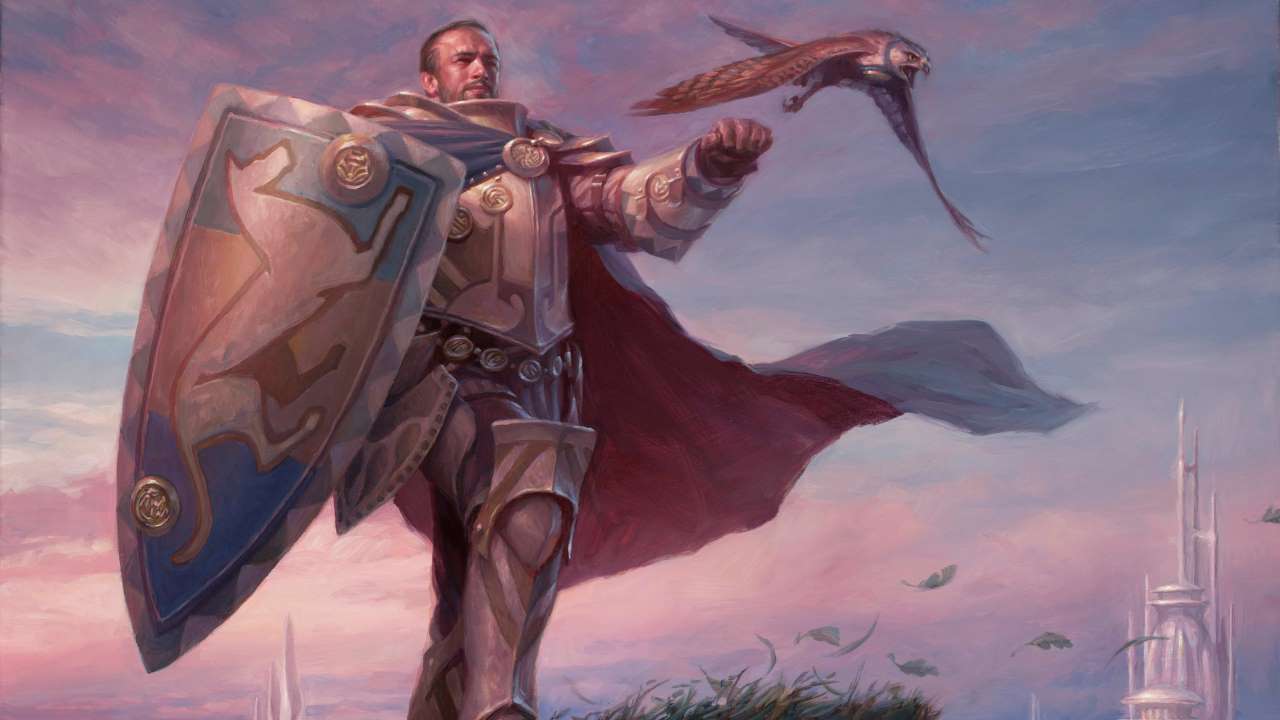 And earlier this year the Magic: the Gathering action RPG, Magic: Legends announced that it would be shuttering its servers at the end of October. So there's not necessarily a connection between these games vanishing and Magic: Arena be coming to console. But at the same time, for so many games to disappear, it certainly seems like something is up.
Could this be a part of Wizards of the Coast's new digital initiative for 2022 and beyond? Is this a sign that the phenomenally successful Magic: Arena is coming to consoles? That feels like a "when" rather than an "if."
Time to break out your corkboards and yarn–let us know what you think in the comments.