Anime: It's a Big Week for 'Demon Slayer' New Episodes and a New Game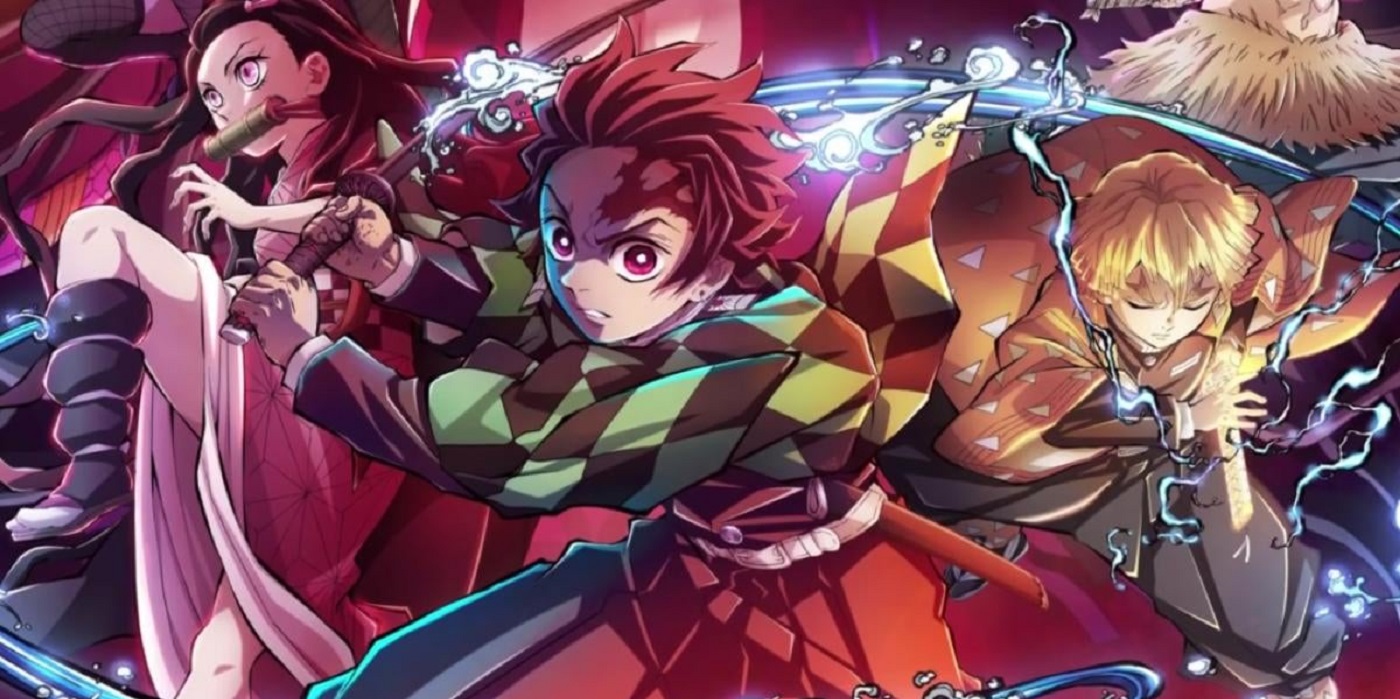 With new episodes airing right now and a video game release on Friday, Demon Slayer is back and the Demon Slayer Corp isn't messing around.
Demon Slayer is back bay-bee! The second season's first episode may not be scheduled to air until December 5th, but the hugely popular anime is back a little early with a seven-episode Mugen Train arc, now streaming on Crunchyroll and Funimation.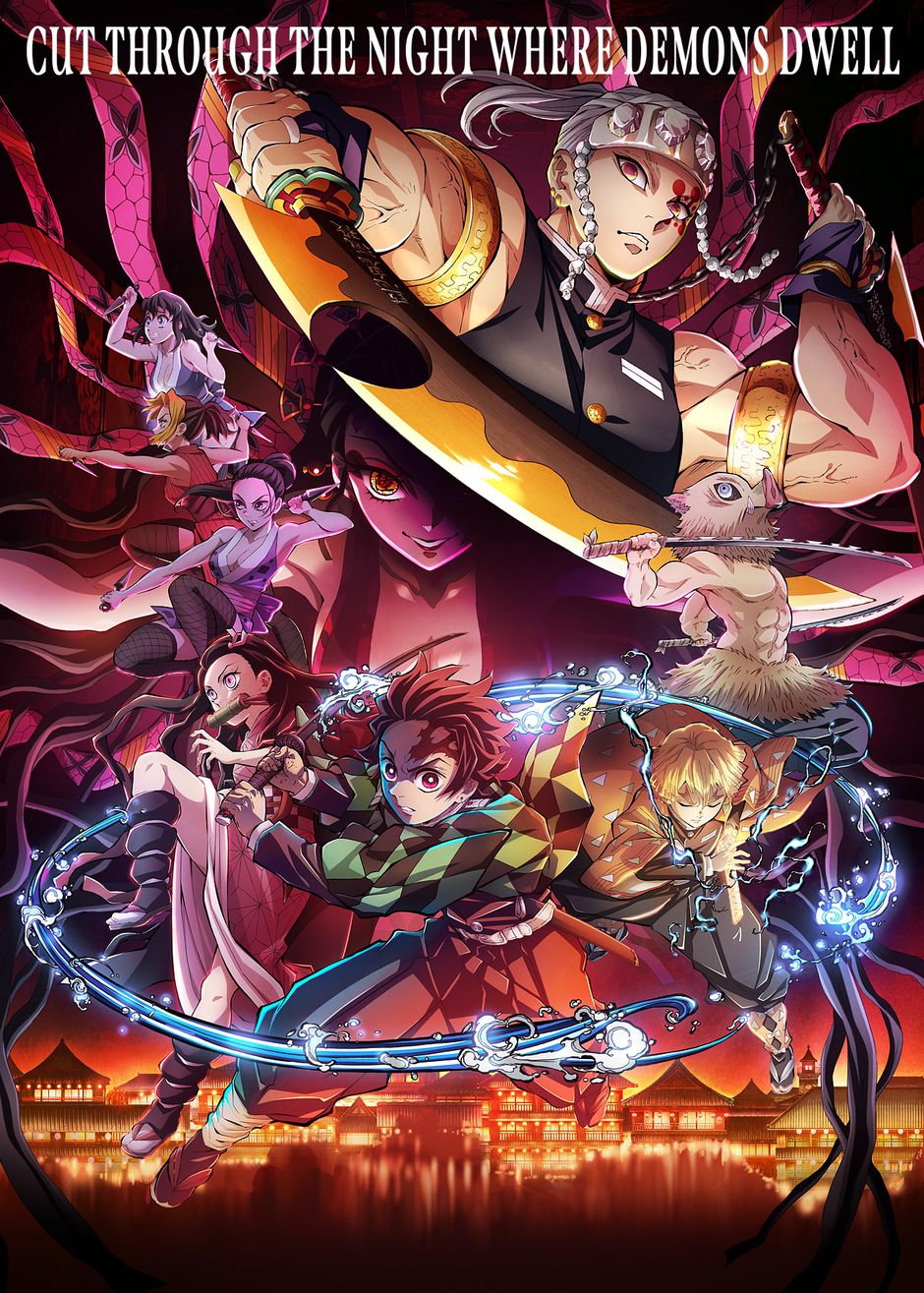 "But wait," you may say. "Wasn't Mugen Train the movie? We all already saw that months ago!"
We did! But season two will cover the manga's "Entertainment District" arc, which takes place directly after the events of Mugen Train. This could mean that anybody who hasn't read the manga or didn't have access to the movie for one reason or another would be missing a key chunk of the story that could make season 2 very confusing. Of course, for those of us who were able to see Mugen Train before now, the seven-episode recap will be airing with new material, so all of the episodes airing between now and December aren't completely skippable.
Season 2 will take the group to Yoshiwara, a city extra suited for demon activity. Both upper-rank demons Sund Hashira and Tengen Uzui are confirmed to be main features of this season, so you know we can expect some top-quality fight scenes. Episodes will be available for streaming on Funimation, Crunchyroll, and in some regions Netflix, with Season One episodes available on the same services plus Hulu in the US.
At this time, it hasn't been confirmed exactly how many episodes Demon Slayer will have in season 2, but we're anticipating between eighteen and twenty-four, including the seven-episode Mugen Train arc. It is also unknown when the dub will be available or if the entire English language cast will be reprising their roles.
But that's far from the only Demon Slayer news as the highly anticipated video game, Demon Slayer: The Hinokami Chronicles will be available on October 15th. Our favorite characters will be playable through arena battles and a playthrough of the anime's story thus far with the original anime's voice cast reprising their roles. The Hinokami Chronicles will also cover everything we've seen in the anime thus far, letting players relive and become a part of the story arcs from season one as well as Mugen Train.
Three different editions of The Hinokami Chronicles are available for pre-order now on PlayStation 5, PlayStation 4, XBOX Series X|S, XBOX One, and Steam. For more information or to pre-order Demon Slayer: The Hinokami Chronicles for yourself, you can visit the official website here.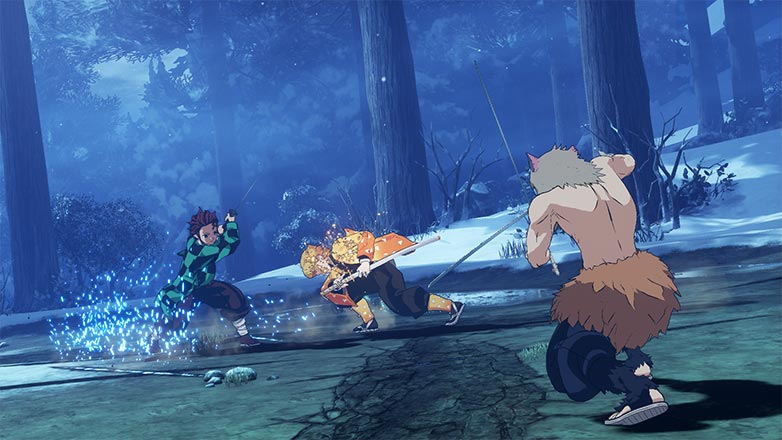 Subscribe to our newsletter!
Get Tabletop, RPG & Pop Culture news delivered directly to your inbox.
Will you be watching the Mugen Train arc or skipping it and jumping back into Demon Slayer when the second season's new content airs on December 5th? Will you be picking up a copy of The Hinokami Chronicles and which system will you be playing on? Which character are you most looking forward to playing? Let us know in the comments!
Ja Ne, Adventurers!