'Black Phone' – Horror from Creators of 'Sinister' Delve Into Childhood Fears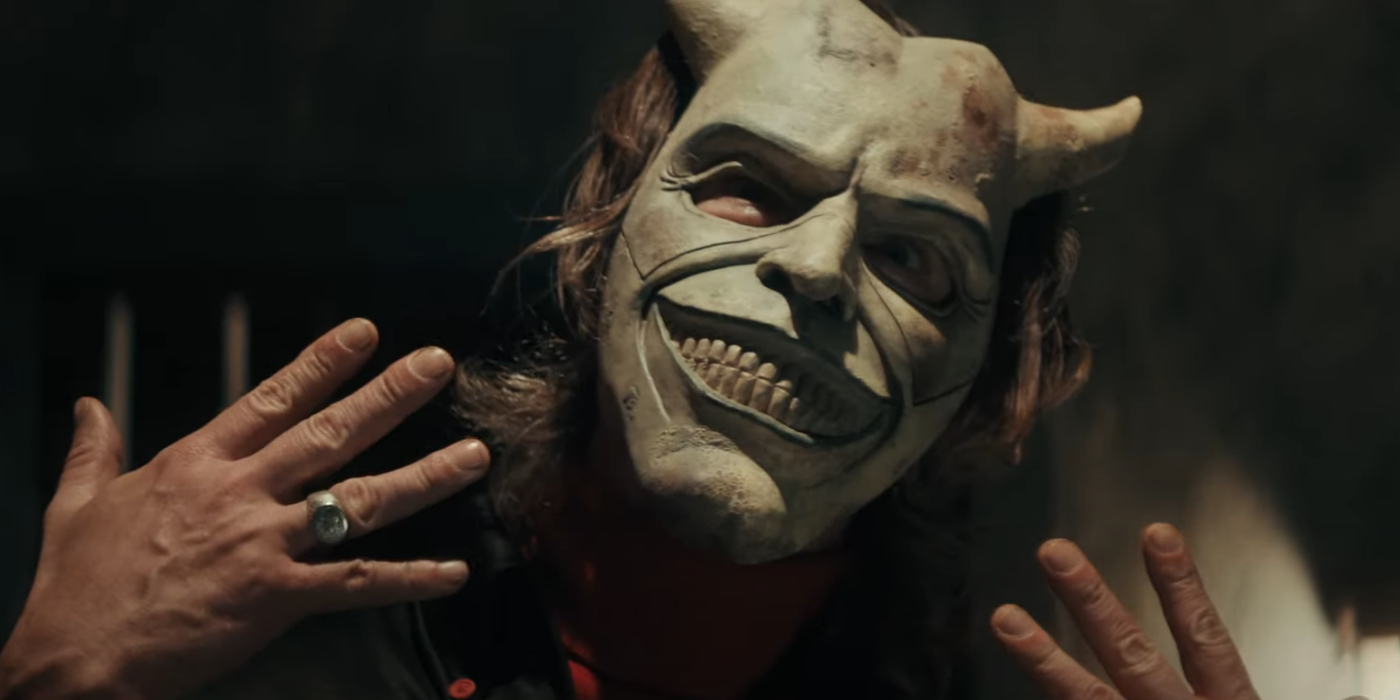 The creators of Sinister are back with a new tale of horror– Black Phone.
Black Phone is based on a short story by Joe Hill (one of the minds behind Locke & Key) and the script is from C. Robert Cargill and Scott Derrickson (Sinister, Doctor Strange).
Derrickson is also directing– he's got more than one horror title to his name. The combination is one of the many reasons I'm really interested in seeing this.
The kidnapping genre in horror isn't new, but the angle this movie is taking is novel. A kid fighting against a creepy mask wearing serial killer with the help of his previous victims from beyond the grave is something I've never seen before. Add the bonus of Ethan Hawke looking and acting creepy as all get out and you've sold a ticket.
The movie stars Ethan Hawke in likely his most sinister role yet. Other stars include newcomer Mason Thames, as well as James Ransone, Jeremy Davies, E. Roger Mitchell, and Madeline McGraw.
"Finney Shaw, a shy but clever 13-year-old boy, is abducted by a sadistic killer and trapped in a soundproof basement where screaming is of little use. When a disconnected phone on the wall begins to ring, Finney discovers that he can hear the voices of the killer's previous victims. And they are dead set on making sure that what happened to them doesn't happen to Finney."
Black Phone arrives in theaters on February 4th, 2022.