D&D Accessories: Let's Cosplay Our Characters At The Table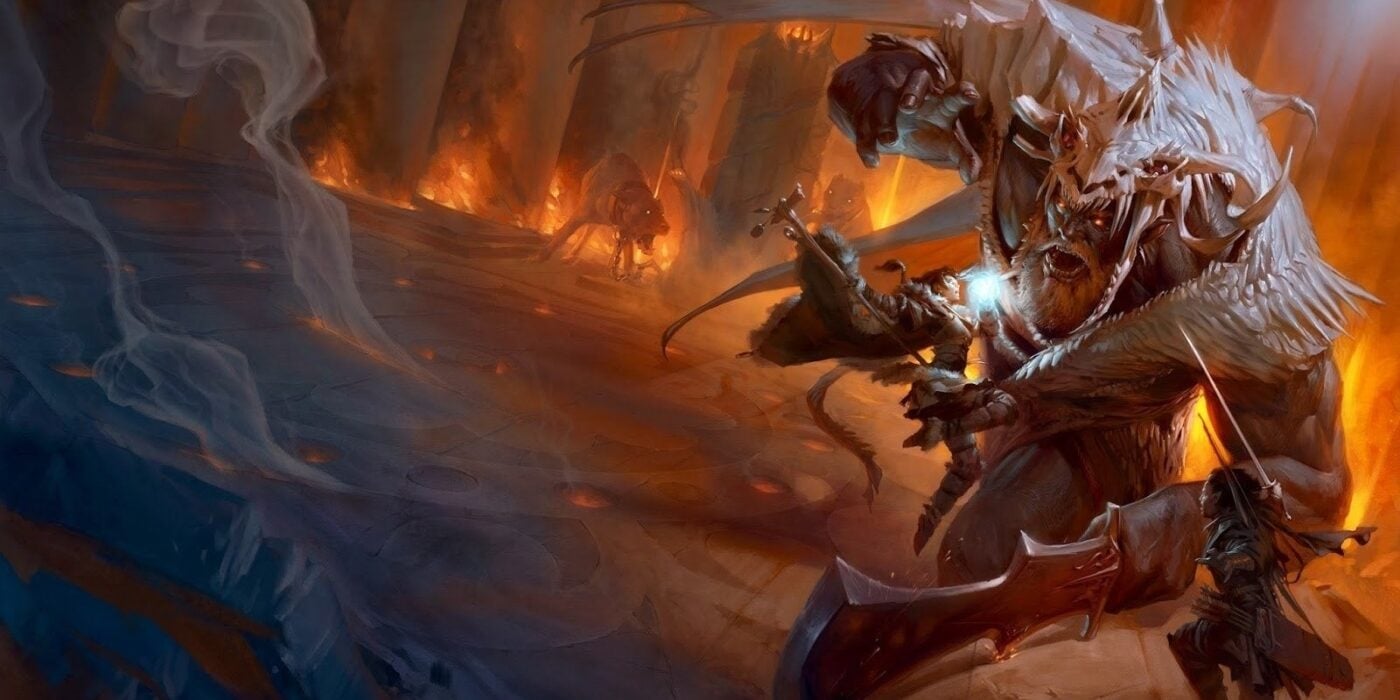 If you're have been thinking about cosplay as your own character, now is the time and these shops are here to help!
Halloween is right around the corner, conventions have started back up again, and there have even been a few Ren Faires this season. If you're have been thinking about cosplay as your own character, now is the time. And it's okay if you're not the craftiest costume maker out there because all of these shops have all of your character dressing needs covered. As always, links to buy are in the item titles.
Cloaks are the quintessential adventuring clothing, and this one has a certain something that really yells "dungeon crawler." The faux ragged look of the bottom of the cloak makes it look like that beaten up article of clothing that's definitely seen one too many adventurers, but the leather detailing give the impression of a formerly expensive cape that's been well loved. It probably won't be the warmest cloak but it will almost definitely be the one that best aesthetically understood the assignment.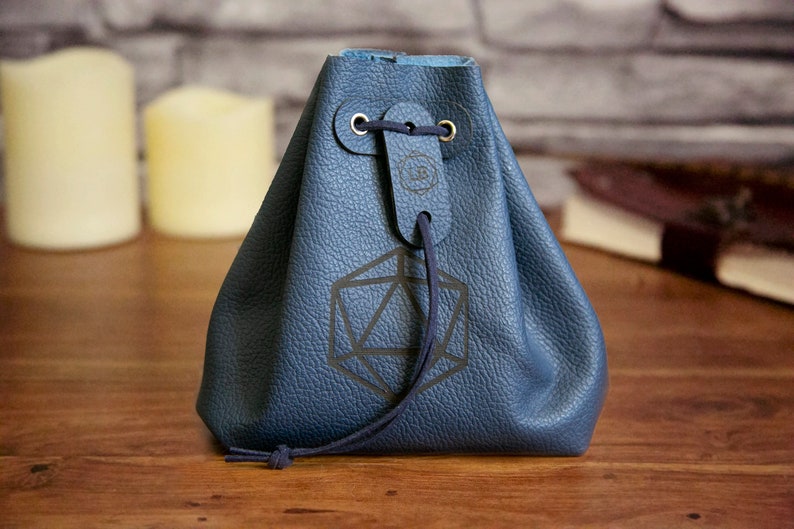 This leather pouch does double duty as something useful as part of your costume or at the D&D table. Whether your character is looking for a place to keep their gold coins or you need a place to safely store your dice, this pouch comes in six colors and the opportunity engrave any design you want on the front. We love a multi-tasker, and this one earns extra credit for being gorgeous and useful.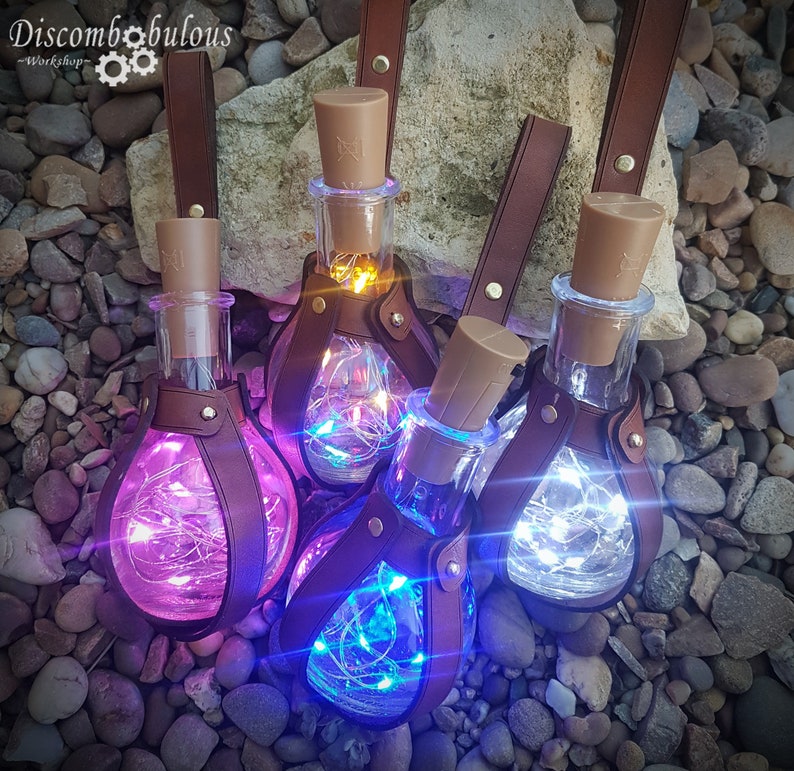 Every adventurer needs a few potions whether they're for healing, spells, or something else. And while these corked bottles don't actually come with real potions, they do look downright magical with fairy lights illuminating your costume. Leather straps keep the potions securely looped onto your belt so your potions won't be going anywhere until you need them.
Subscribe to our newsletter!
Get Tabletop, RPG & Pop Culture news delivered directly to your inbox.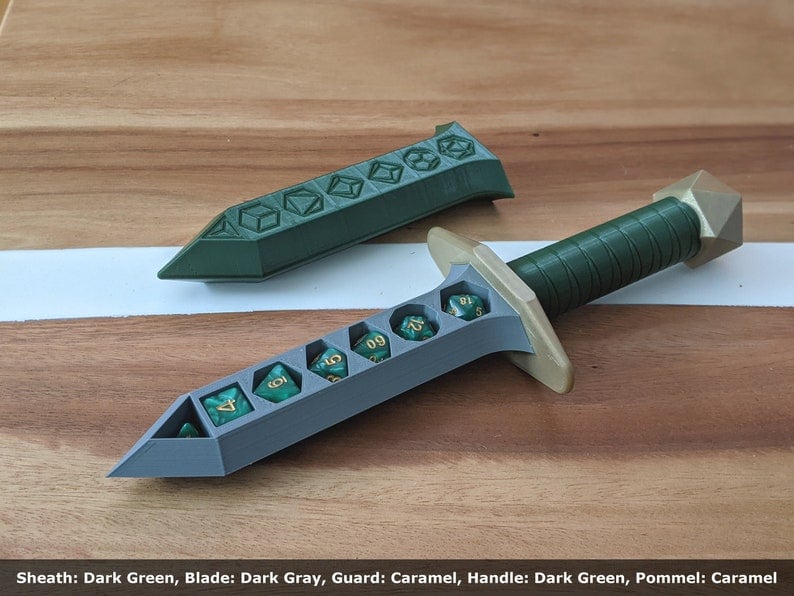 Another item doing working double time as a prop and useful D&D tool, this dice fault looks like a dagger until you unsheathe it to reveal your favorite set of dice. Coming in an almost overwhelming variety of colors and even in an "axe" design as well, this is easily one of the most fun dice vaults anyone at your table will have ever seen. Plus a very smart design leaves this dagger with a hollow hilt, perfect for even more dice. Because c'mon, we know you have even more dice.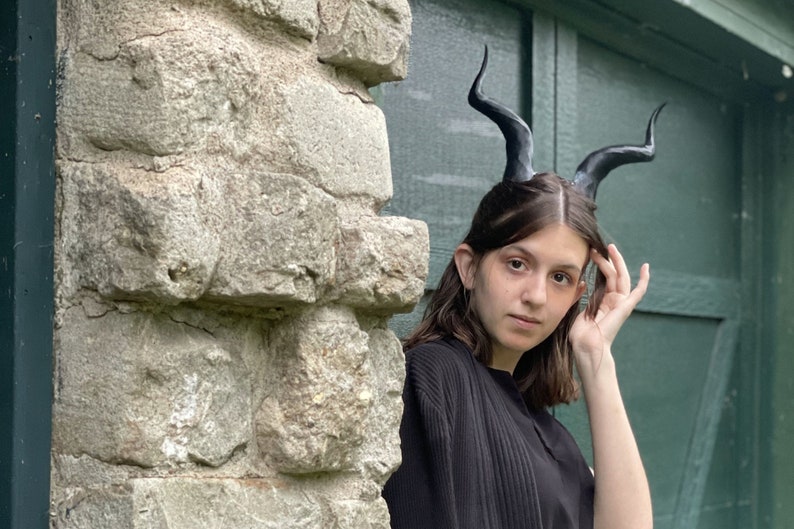 Does anyone not like Tieflings? Tieflings are very cool and some of the most popular AP characters have horns. I know that if I were to dress up as one of my D&D characters there's at least a fifty percent chance I'd need a pair, and this lightweight Maleficent inspired twisty pair would be pretty much perfect. Available in just about any color you could want, these horns are ready for whatever character you could possibly have and whatever the DM has to throw at your character.
Have you ever dressed as your D&D character? What does your character look like? Do you have a picture of your costume? Let us see in the comments!
Happy Adventuring!