Make your next meeting of the D&D society a little spookier this Halloween season with these gaming goodies.
Halloween is one of the easiest holidays to get into. Its low stakes, nondenominational fun with a great aesthetic that's easy to incorporate into just about anything you're into. So let's incorporate that spooky aesthetic into your next D&D session. As always, links to shops are in the item title.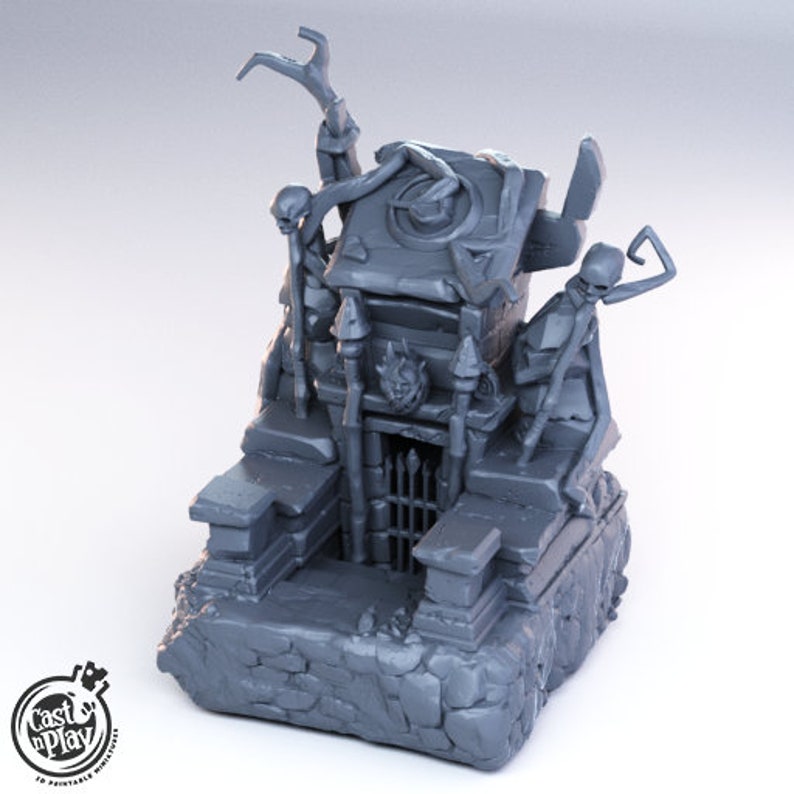 I thought this mini was on brand and cool right away. The creepy stories practically write themselves with scenery like this. Small details are beautifully printed in resin and ready for your to prime and paint, and then your party will be ready to see what's on the other side of the gate, if they dare.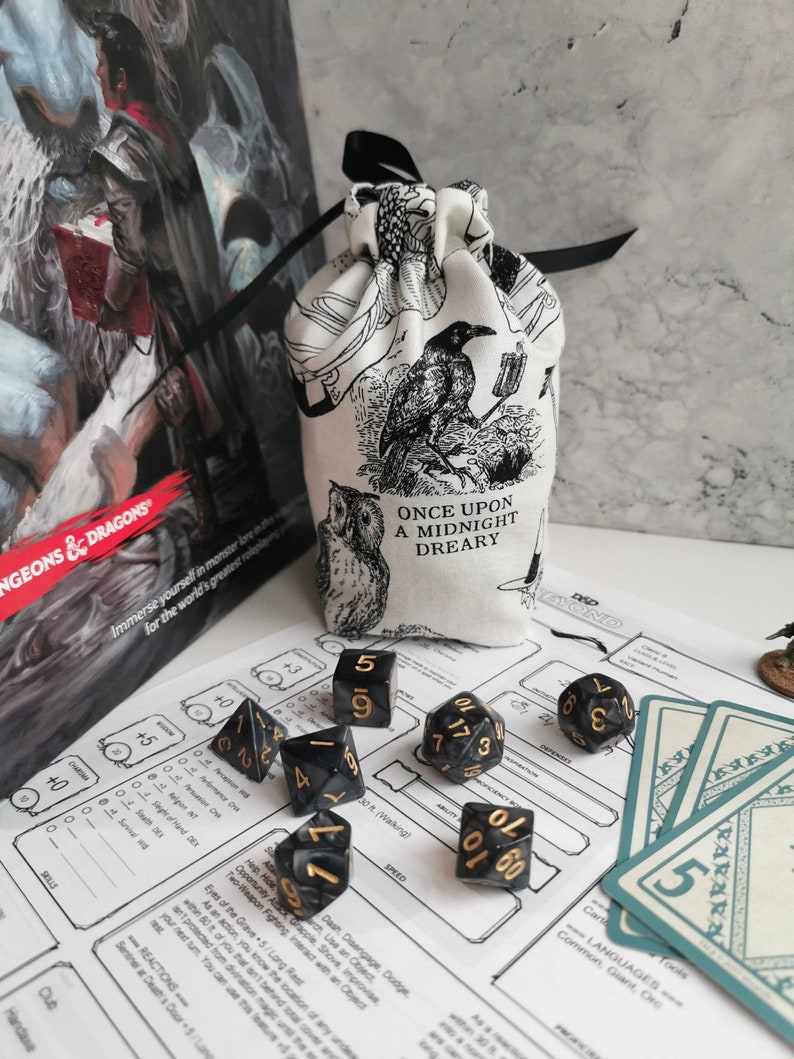 While this dice bag has nothing to do with Salem and isn't particularly witchy, it manages to capture that kitschy Halloween feel perfectly. Poe quote, stylized old art, and black ribbons complete a look that feels like something I'd see in a little shop in Salem while not being terribly directly witchy. If you're looking for die bag that's on brand now but won't look out of place all year round, this is the bag for you.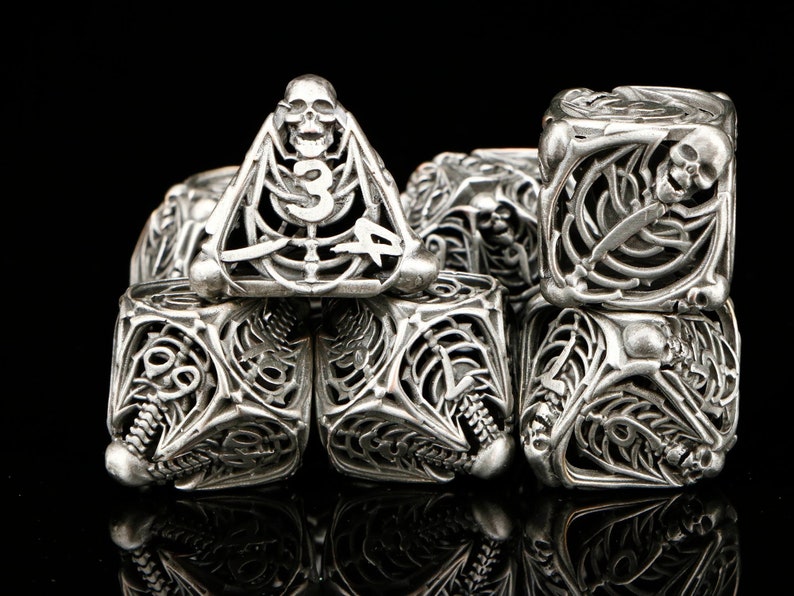 Hollow dice have a very specific and pleasing feel, making them a favorite to quite a few tabletop gamers, but this set is sure to stand out in a crowd. Tiny skeletons are featured on each die with skulls, rib cages and spines all being very recognizable. It's weird, spooky, and so creative that they are almost definitely going to be one of a kind at any table you sit down at. There are ten colors or styles to chose from as well as optional dice boxes to keep your dice safe.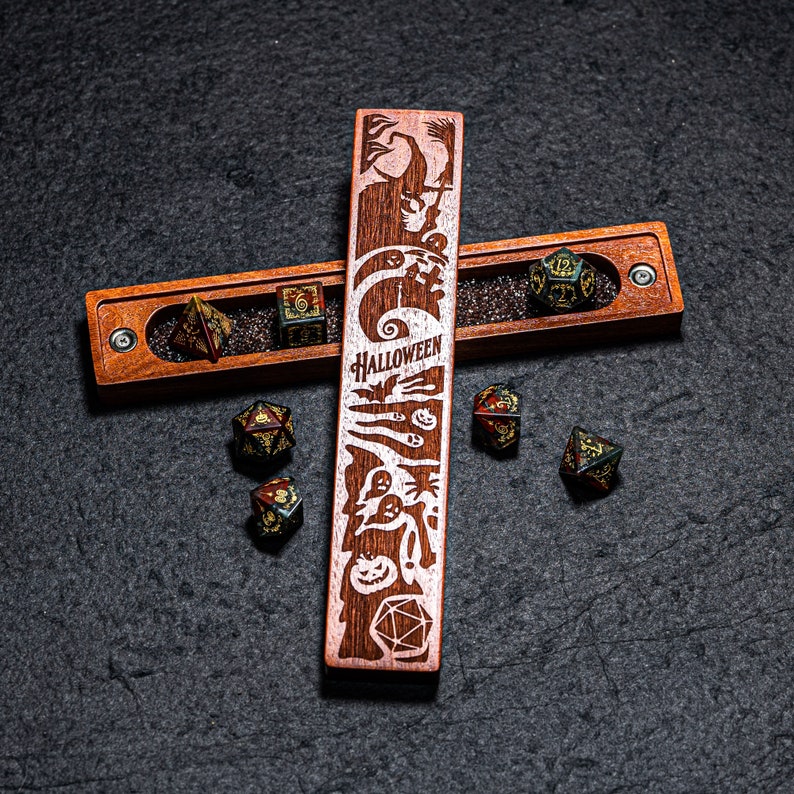 Of course, if you're looking for a less generic dice box for your new spooky bones, this Halloween dice vault is sure to fit the bill. Walnut wood engraved with silhouettes of both Halloween and Dungeons and Dragons, this dice vault is cute as heck and on brand for anybody who really enjoys this time of year. Strong magnet closures keep the lid on and your dice safe from any ghosts or ghouls you may encounter on your way to your next session.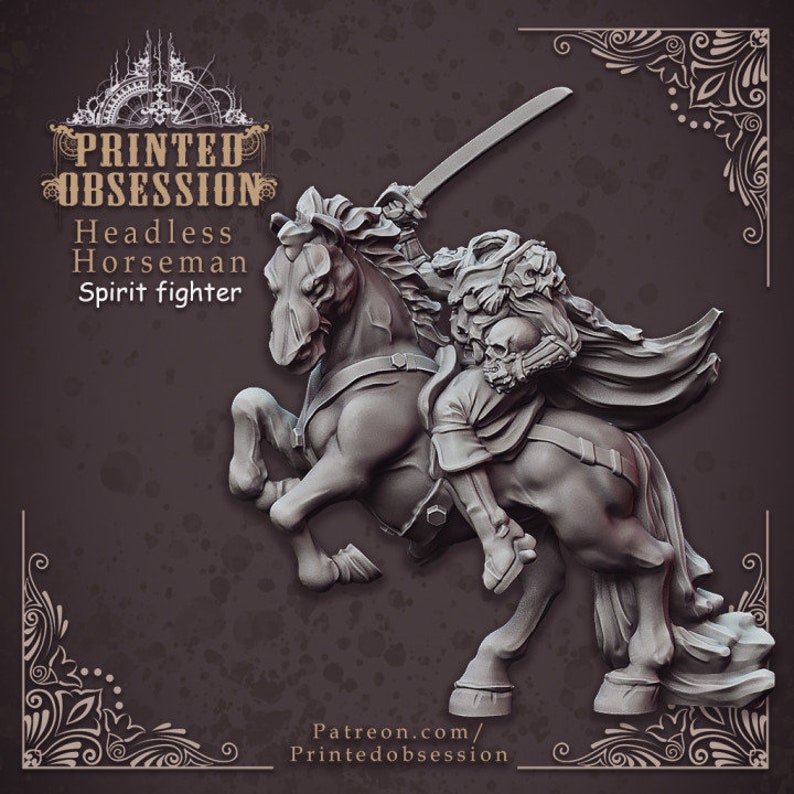 Sleepy Hollow and the Headless Horseman are classic Halloween stories. In fact, the real life town of Sleepy Hollow is one of the top Halloween tourist spots. I don't think anyone has seen an actual headless horseman in a while, but your characters can at your next D&D session and this mini will help bring him to life at the table. This mini comes cured, cleaned, and ready to prime and paint.
Will you be adding a little something Halloweeny to your next Dungeons and Dragons meeting? Have any of our top picks made it onto your with list? What is your favorite Halloween story or legend to incorporate into tabletop games? Let us know in the comments!
Happy Adventuring!