When you say 'familiars', people think of cats or owls– but your D&D character can pick from some spooky, scary, and downright weird creatures.
Familiars may not be monsters in the will-attack-you sense, but every familiar option appears in the Monster Manual. They can attack and they can communicate with you telepathically. In fact, these are some animal options that would make any Hogwarts student jealous.
But which spooky familiars would be the best fit for the witch in the creepy rundown house down the street?
Quasit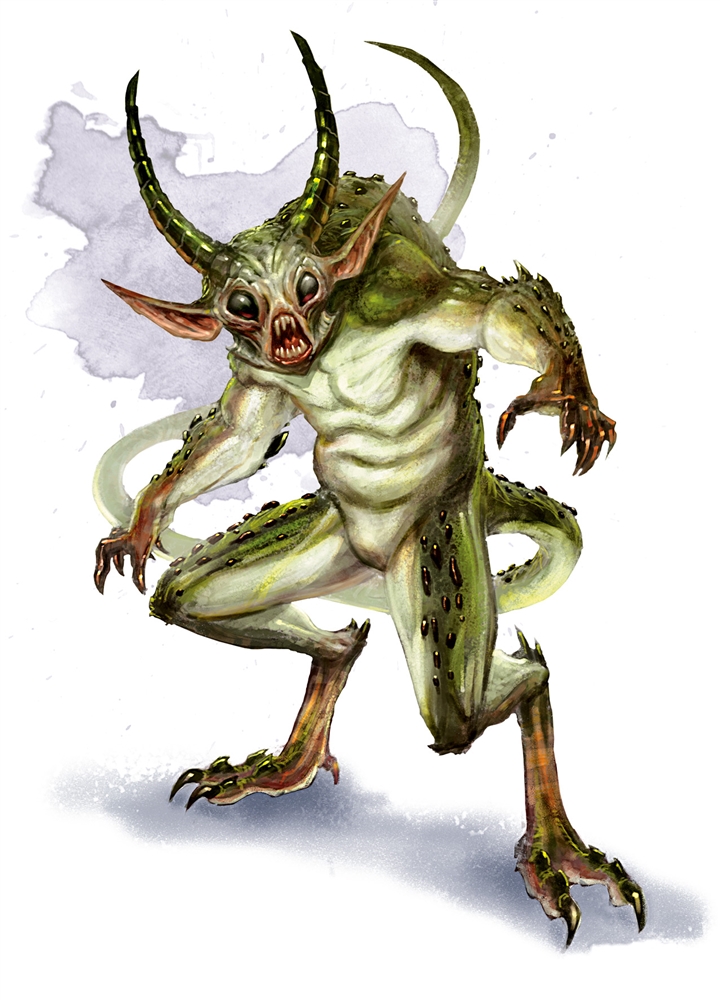 Pact of the Chain Warlocks get to chose from four additional familiars. One of which is the extra creepy-looking Quasit. A hundred and twenty feet of darkvision, extra HP, and the ability to swim or fly all make Quasits great familiars.
But what makes them truly stand out? These babies can polymorph and turn invisible. They're great as a familiar, but I'd be nervous to have one in my own party, even if it served someone who's 100% friendly. I'd be a little worried at all times that that face would suddenly pop up out of thin air.
Bat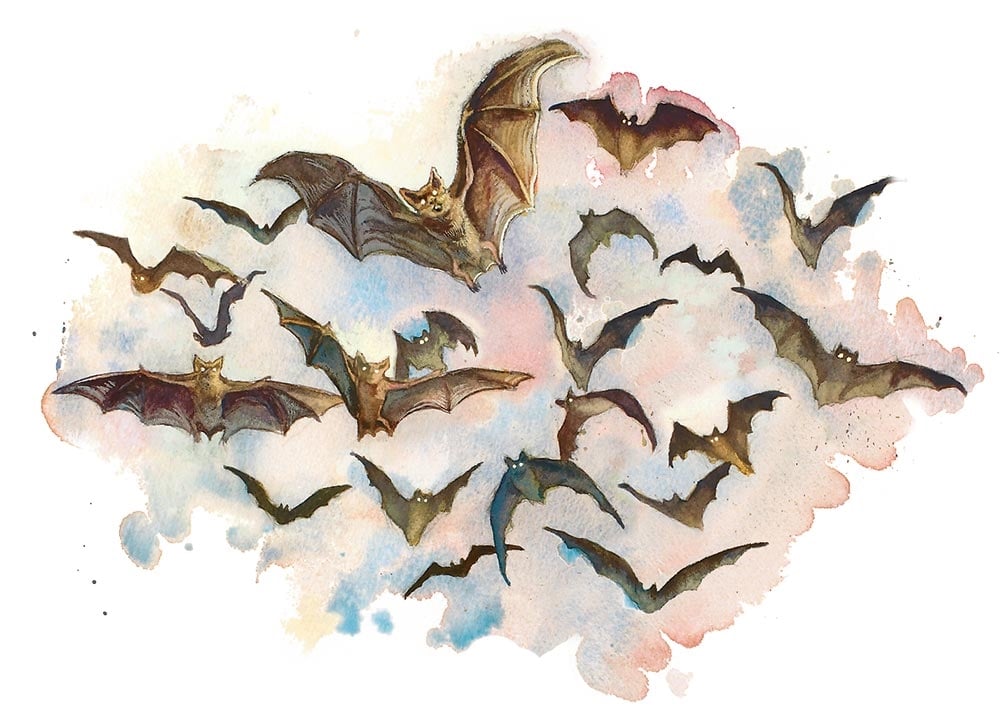 Bats are one of the Halloween feature-creatures, making them automatically a little spooky. But with blindsight and advantage to any perception checks involving their hearing, they're also incredibly useful.
Want a familiar who can fly into a dark location or see invisible enemies and listen in on hushed conversations? You'll want to keep a bat close by.
Raven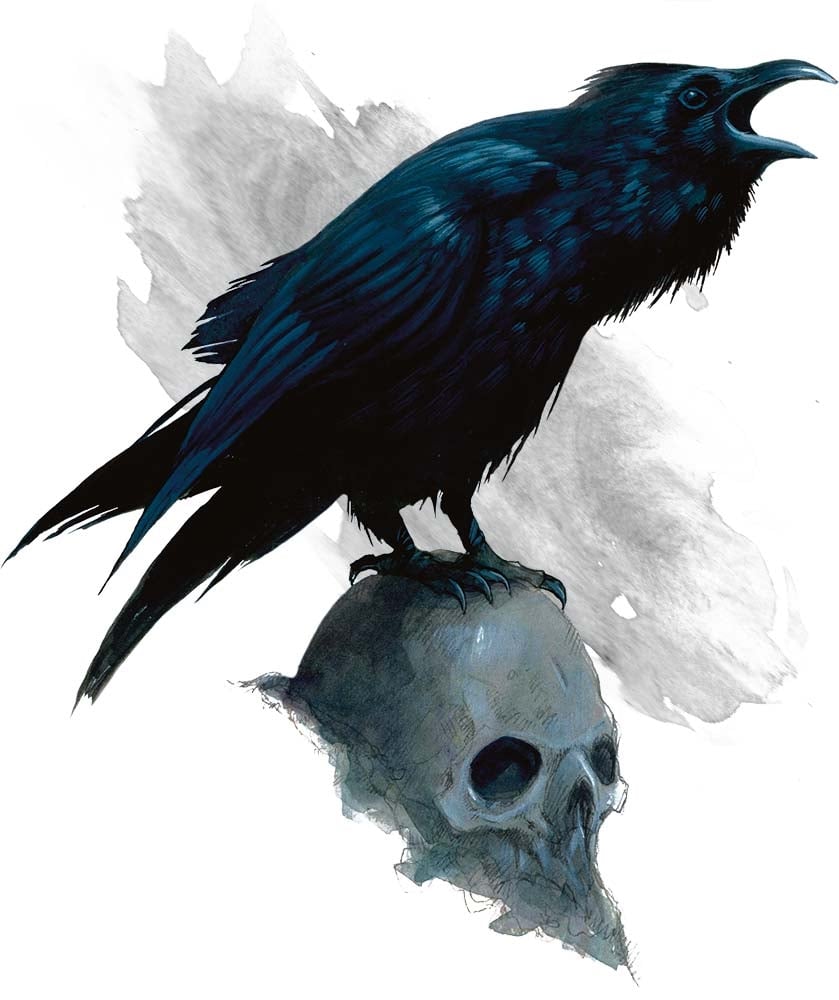 There are a bunch of flying familiars, but if your character really appreciates that Halloween aesthetic, the Raven is the only way to go. Their fifty foot flying speed isn't quite as quick as the hawk or the owl, but their maneuverability can't be overstated. Plus, the Raven can mimic simple sounds, acting as distractions, drawing enemies away from the rest of the party, or maybe even drawing some useful hints from foes.
Spider
If you're looking for a tiny familiar that will make everyone nope out of your adventuring party, the Spider is the way to go. In addition to thirty feet of darkvision, it's impossible for a spider to ignore movement on their web. Invisibility or high stealth are no match for nearly impossible-to-see spider webs.
And who wouldn't want to see their enemies reveal their own location with the "oh no oh god I walked through a spider web it's still on me where is the spider?!" dance?
Imp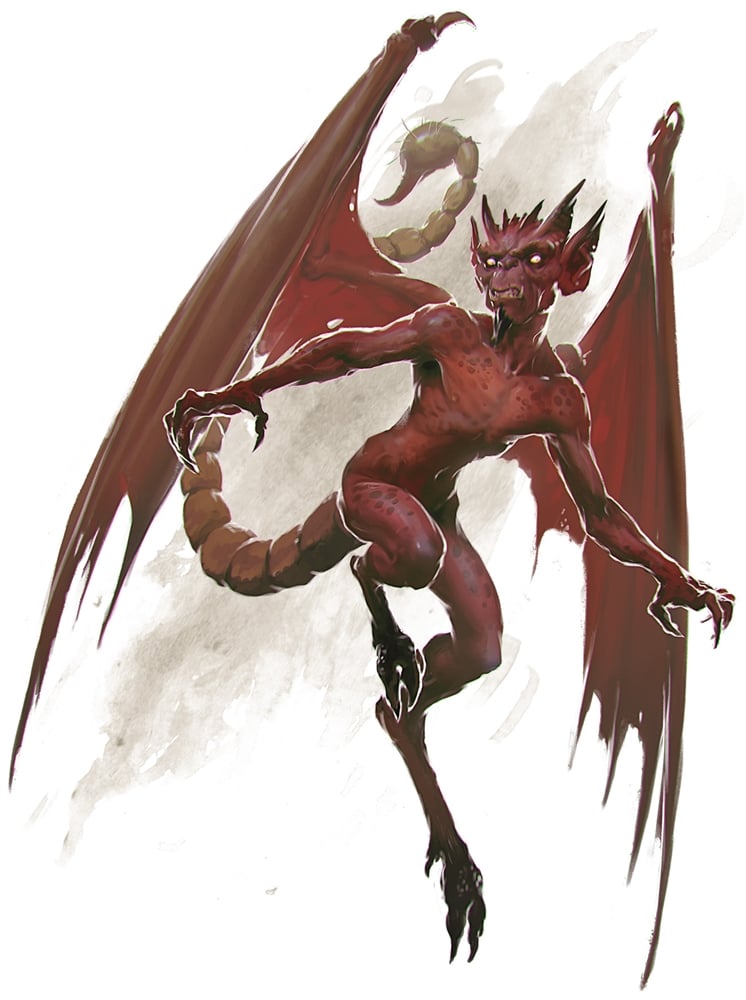 This is another familiar that's only available to the Pact of the Chain Warlocks. Imps may just be the most useful (and most creepy) of the familiars. Polymorph, invisibility, sting, darkvision, damage resistances and immunities, and the highest hit point threshold of any familiar make them almost unfairly powerful.
And no other familiar will have the same scary factor for your enemies as an Imp. Well, aside from maybe the Quasit. Those Pact of the Chain Warlocks really win the familiar lottery, huh? (It's okay, Spiders, we love you, too.)
Does your character have a familiar? Which familiar would you– or your character– choose? What abilities are most important when picking your familiar? Let us know in the comments!
Happy Adventuring!