'Spider-Man: No Way Home' New Photos and Exclusive Interviews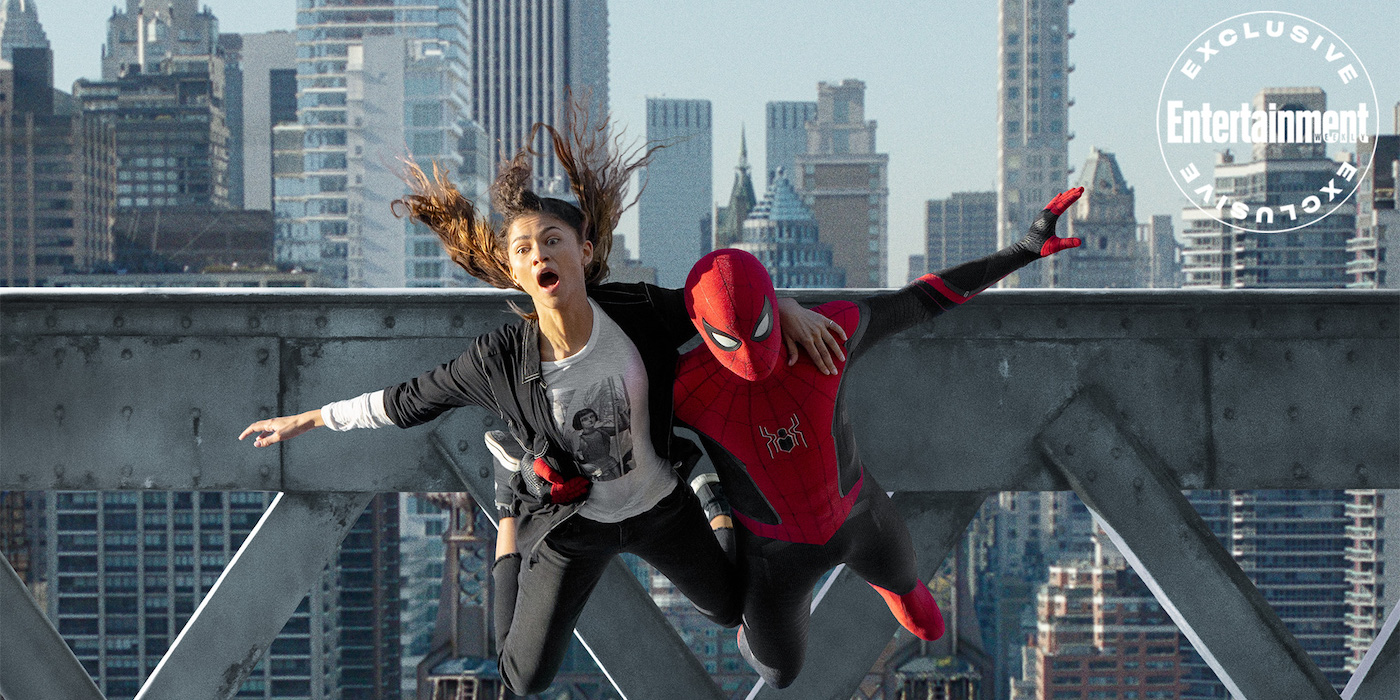 Tom Holland and the Spider-Man: No Way Home crew give us new film photos and some thoughts on the end of a Spidey era.
Since the release of the Spider-Man: No Way Home trailer, the internet has been buzzing about all of the multiversal possibilities in Tom Holland's last Spidey film. This weekend, Entertainment Weekly and Empire Magazine released snippets from exclusive interviews from the No Way Home set. Both speak about the closure of a very important chapter in the Spider-Man mythology, and what this upcoming film means for the cast, crew, and the lovable Peter Parker.
No Way Home will pick up after the events of Far From Home. Peter has just been unmasked to the world by the grumpy reporter we love to hate, J. Jonah Jameson. No Way Home will follow him as he appeals to Doctor Strange for help, and together the two proceed to break the Multiverse.
Entertainment Weekly
Entertainment Weekly spoke to Holland about being on set with Spider-Man veteran Alfred Molina, who will reprise his role as the infamous Doctor Otto Octavious:
"It was really fun to watch him see how technology has advanced. When he was making these films, the arms were puppets, and when we did it, they're all imaginary and CG. It was quite cool to see him relive it, but also relearn it." 
Tom also opened up to EW about the emotional experience of wrapping up his time as Spider-Man with his co-stars Zendaya (M.J.) and Jacob Batalon (Ned):
"We've been making these films for five years now. We've had such an amazing relationship, the three of us. We've been with each other every step of the way. We've done every single film, every single press tour. So this one scene, [we didn't know] if this would be the last time [we were all working together.] [It] was heartbreaking but also really exciting because we're all moving into the next chapter of our careers. So sharing that moment with them was maybe the best day I've ever had on set. I don't think I've cried like that ever."

Empire Magazine
Meanwhile, Empire released both of its magazine covers featuring an exclusive interview with Tom, director Jon Watts, and Marvel boss Kevin Feige. The first cover features a multi-colored background reminiscent of the space between realities where Strange is often seen traveling, and one of Doc Ock's menacing mechanical arms.
In his interview with Empire,  Watts said that the film was going to be a major event. How big? He called it "Spider-Man: End Game".
Marvel giant Kevin Feige also talked a little bit about the choice to bring Alfred Molina's Doc Ock back, saying:
 "–I remember thinking, 'How would you even do Doc Ock again?', because Alfred Molina is perfect casting. If you ever brought him back, it would have to be him somehow."

Subscribe to our newsletter!

Get Tabletop, RPG & Pop Culture news delivered directly to your inbox.
All of the photos give fans a better look at the red-and-black Spidey suit. And it certainly has us a little emotional about the upcoming end of an era. If Tom Holland is as attached to his role as we are, we're all bound to shed plenty of tears when the film premieres in December.
'Spider-Man: No Way Home' will web-slinging into theaters on December 17th, 2021. Till then, stay tuned for more Spidey updates from this reality– and beyond.