Star Wars: Look Into the Eyes of this General Grievous Statue and Feel His Wrath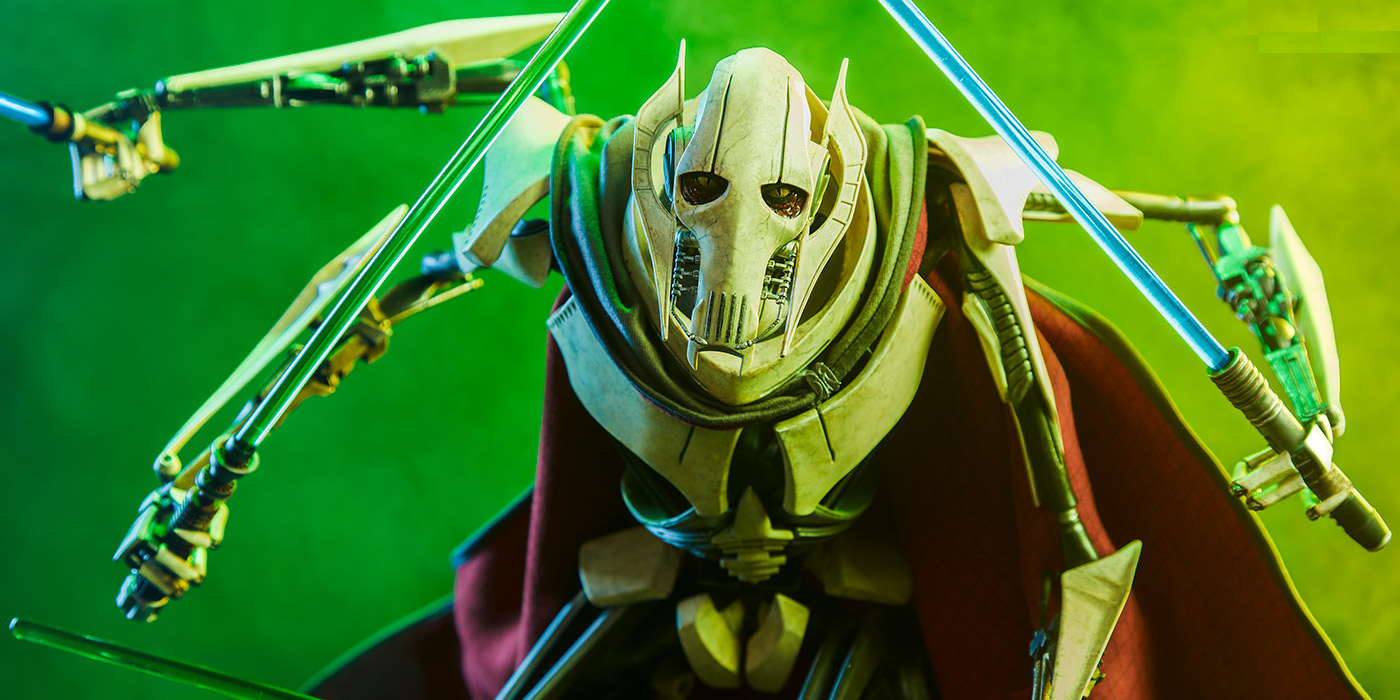 The multi-armed enemy of the Jedi has just gotten a new statue from Side Show– and no detail has been missed.
"I'm no errand boy. And I'm not in this war for Dooku's politics. I am the leader of the most powerful droid army the galaxy has ever seen."
"An army with no loyalty, no spirit. Just programming. What have you to show for all your power? What have you to gain?"
"The future. A future where there are no Jedi."
General Grievous Premium Format – $900
The General Grievous Premium Format Figure is a mixed media collectible featuring a detailed sculpted figure and base as well as a removable fully fabric cape, which features an exterior gray fabric, red inner lining, and internal wiring in the hem allowing you to pose it dynamically to enhance the battle scene. The general's complex technological body is carefully sculpted to capture every detail of this iconic Star Wars character, with weathering on his white armored elements and his segmented arms split into an intimidating four-handed configuration. Each of the four lightsabers he holds has a clear green or blue blade in the hilt, creating the imposing silhouette General Grievous is known for across the galaxy.
Height: 21″ (53.3 cm), Width: 25″ (63.5 cm), Depth: 22″ (55.9 cm)
Removable, posable cloth cape
Dramatic, theme base
Four lightsabers
Set to ship between July and September of 2022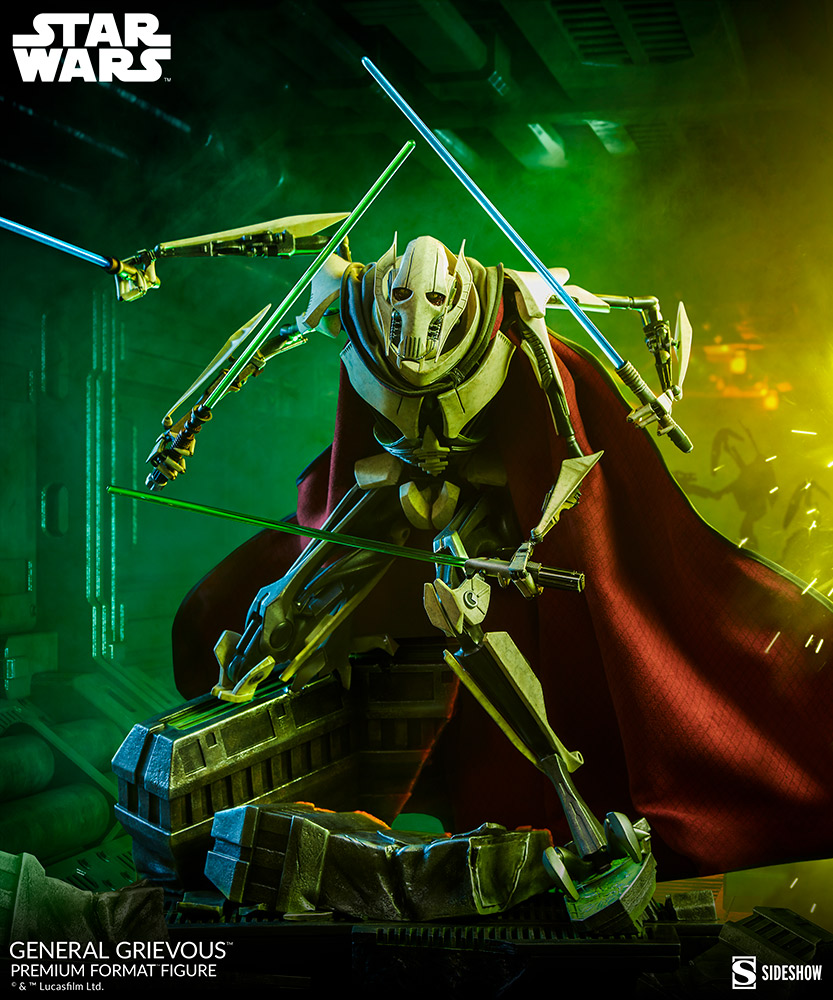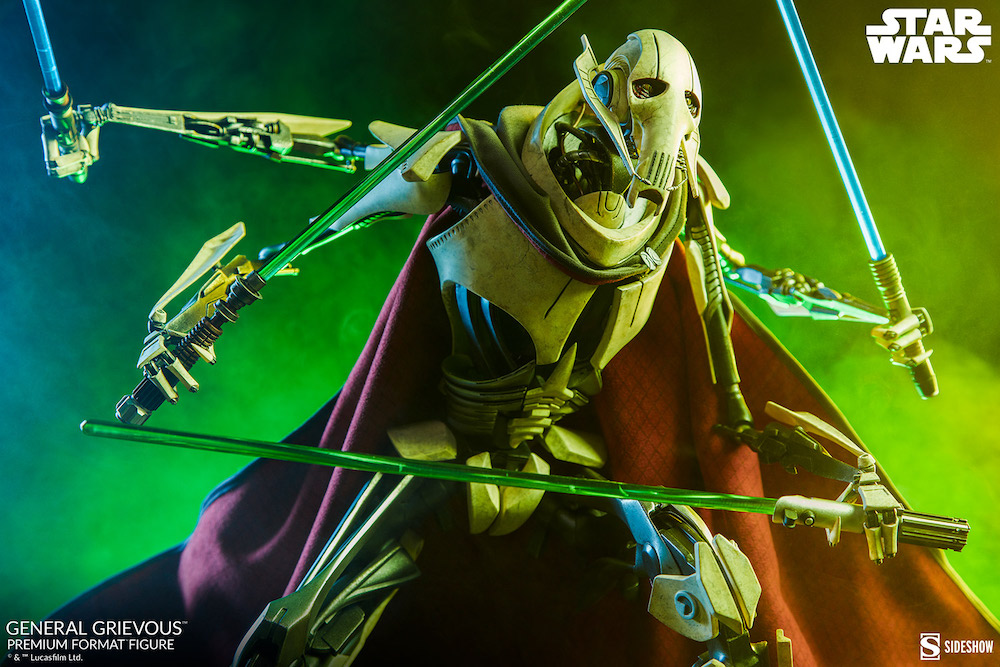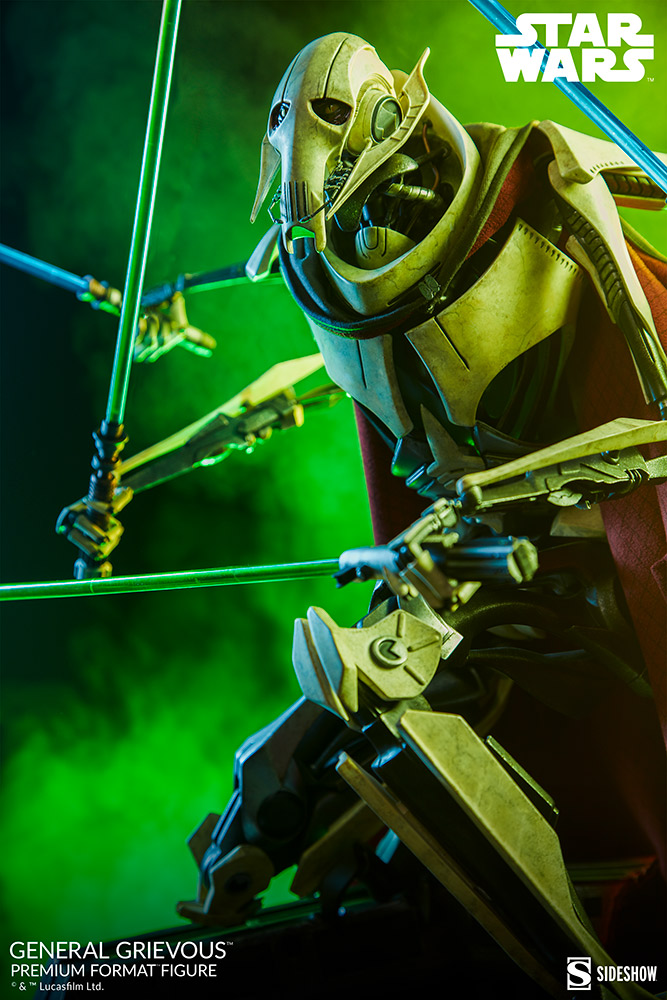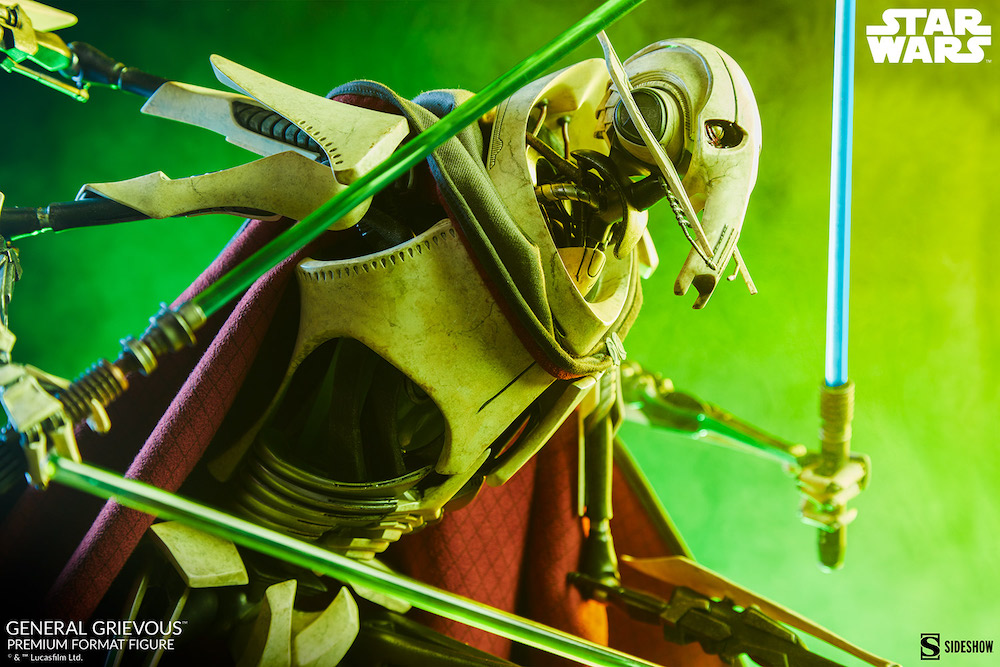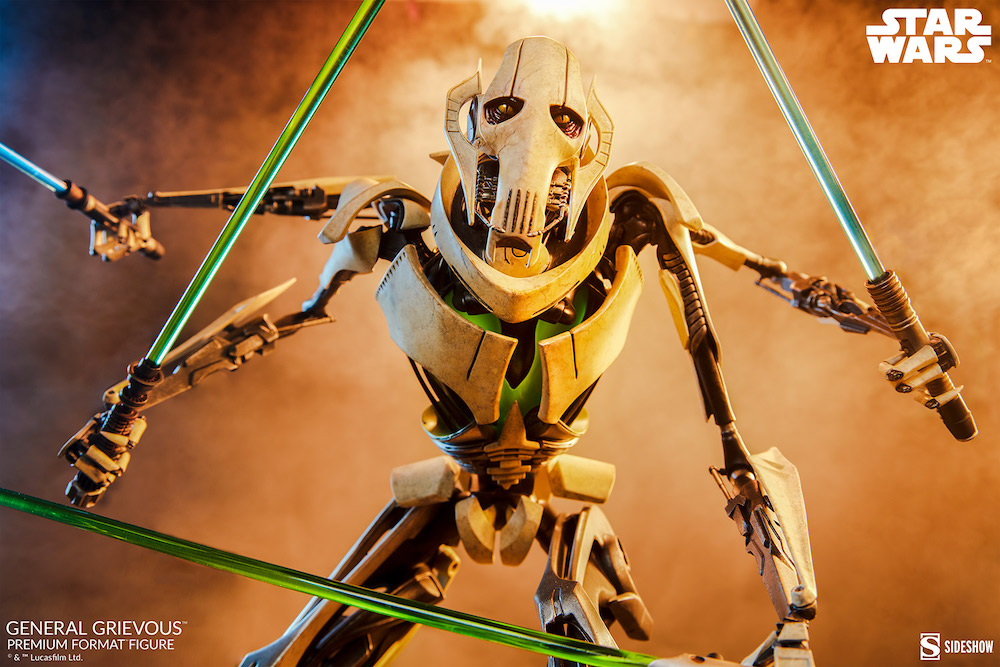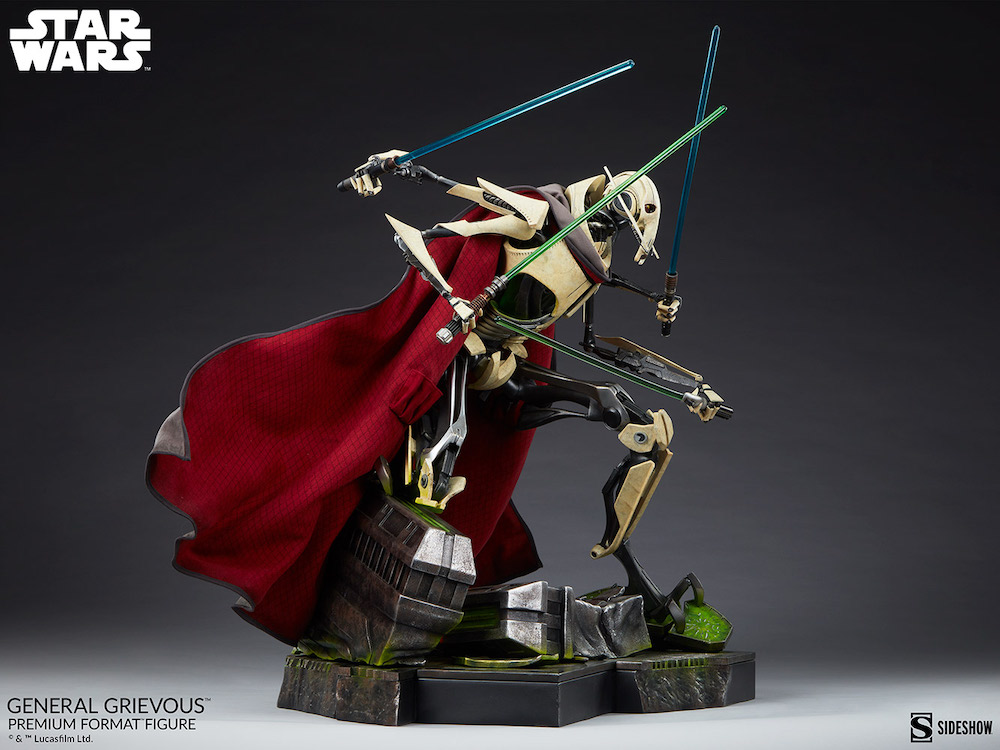 Subscribe to our newsletter!
Get Tabletop, RPG & Pop Culture news delivered directly to your inbox.