Vin Diesel And Ruby Rose Playing D&D Is The Wholesome Treat We Need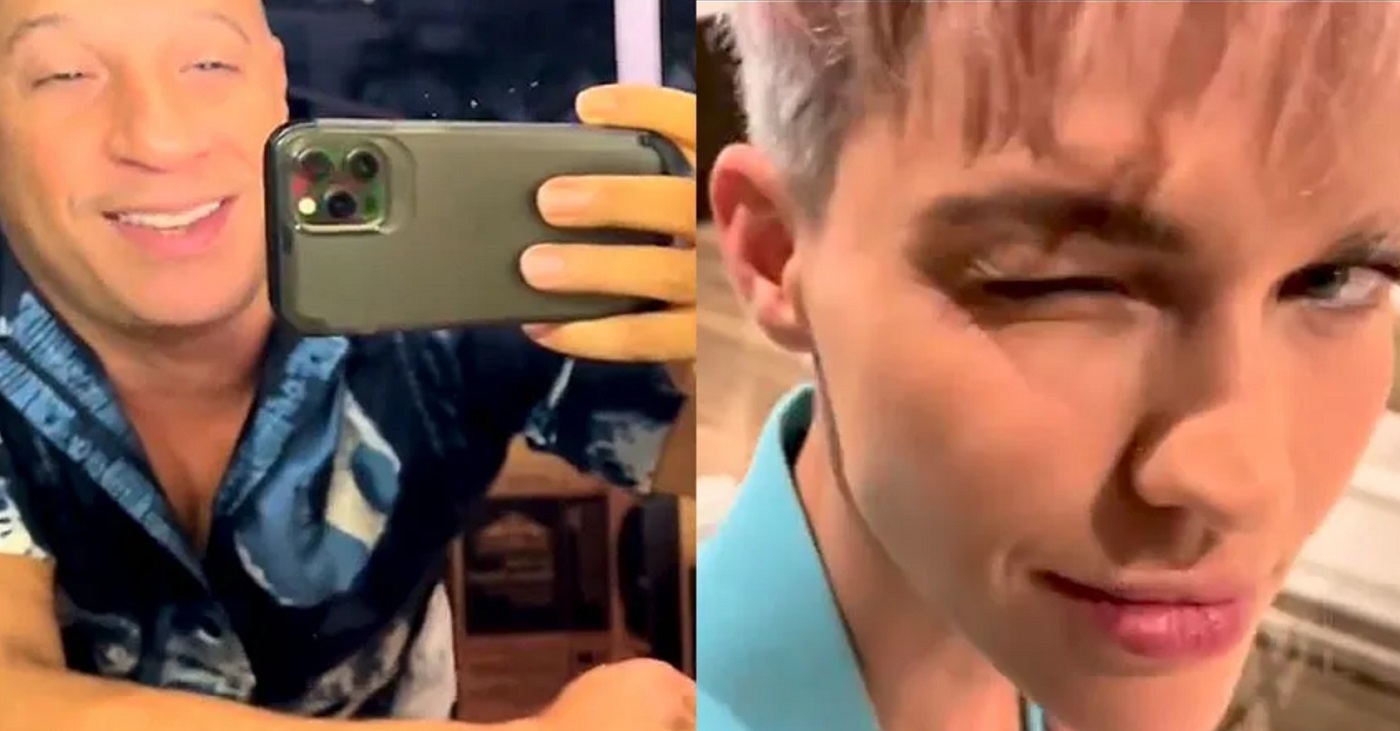 It seems that the D&D is strong in the Diesel household after a video shared by Vin Diesel sets the internet ablaze with wholesome vibes.
Over the weekend, Fast and Furious franchise star Vin Diesel proved that family is the most important thing by sharing a heartwarming Instagram video. In the video, he and his kids getting ready to engage in an epic night of Dungeons & Dragons with xXx costar Ruby Rose. In the video, Diesel's son, Vincent Diesel, is getting ready to DM for the first time– and he even makes up nicknames like DNDiesel and Ruby Rolls for his star players.
View this post on Instagram
The campaign was about to begin and Rose shared a little more details on their own Instagram, featuring every player's biggest dilemma– how to choose a character. In this case, they're torn between Elf or Tabaxi: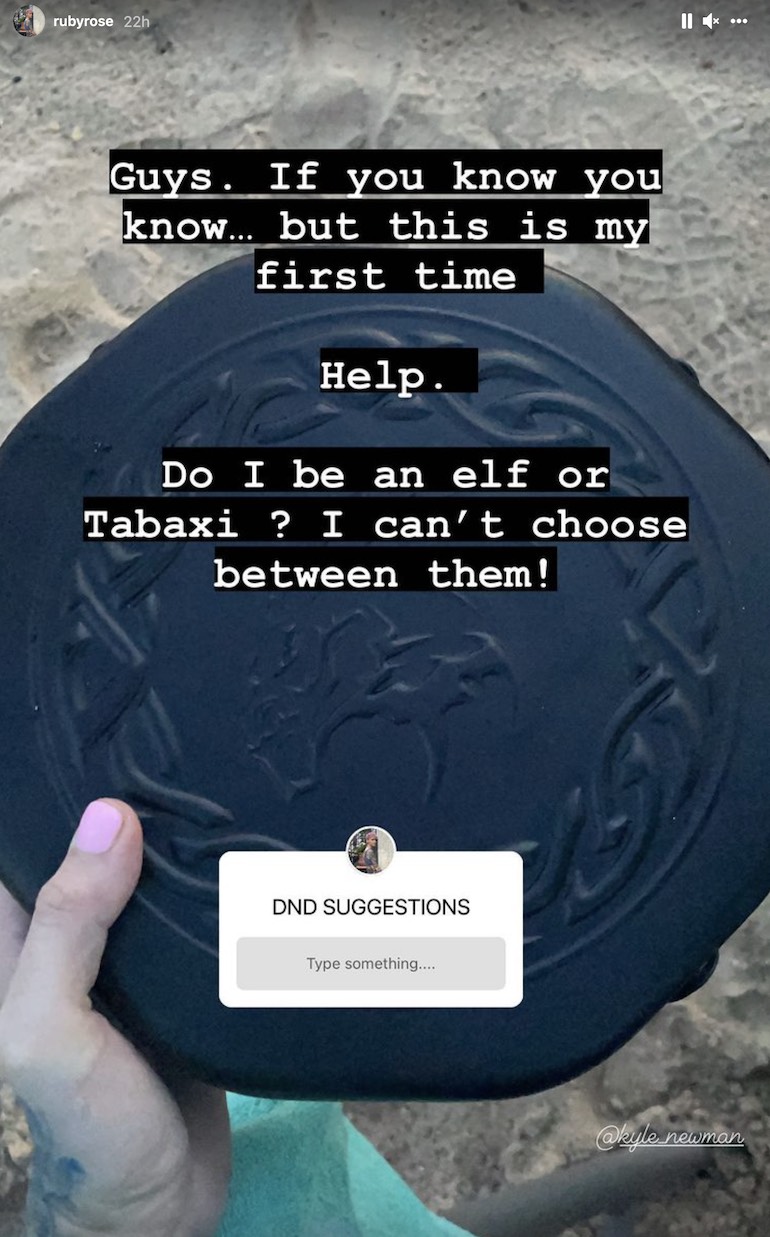 But despite the internet voting for elf, it looks like Rose ended up picking Tabaxi druid.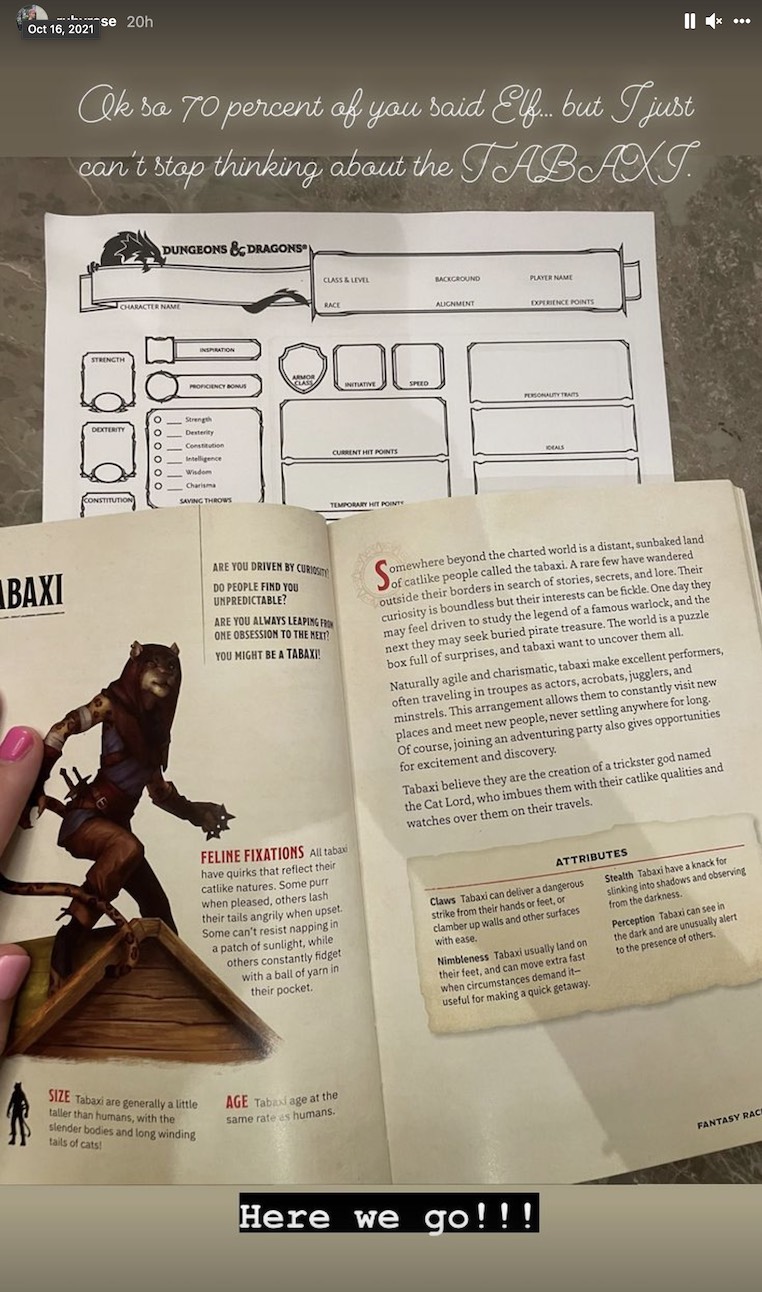 Notably, that's one of Jim Zub's Young Adventurer's Guides– books we quite love here at BoLS! The books are good at sparking the imagination in new players, and they present D&D's esoteric terms in ways even a total newbie can understand. The book is probably why the Tabaxi won out– look at the description:
Subscribe to our newsletter!
Get Tabletop, RPG & Pop Culture news delivered directly to your inbox.
All tabaxi have quirks that reflect their catlike nature. Some purr when pleased, others lash their tails angrily when upset. Some can't resist napping in a patch of sunlight. While others constantly fidget with a ball of yarn in their pocket.
Who wouldn't want to play one of these feline folk?
Vin Diesel is a well-known D&D fan. One of the few who made it known before it was cool. And clearly his excitement about the game is infectious, judging by Rose's post sharing Diesel's video:
View this post on Instagram
"Vin already posted this but it was such a special night for so many reasons.. Vincent was the DM for his first time and I played for the first time, it was magic with the whole family. I wanted to post it on my page because I want to be able to watch it every time I want to smile I am with my chosen family the Diesels, we are playing dungeon and dragons. I'm in a blue shirt with a drawn scar on my eye in honor of one of Vins kids loving scar from the lion king. I've never played before and I'm happier than ever."
Happy Adventuring!