'Young Justice: Phantoms' Releases Surprise Episodes & Fans Are Feeling the Aster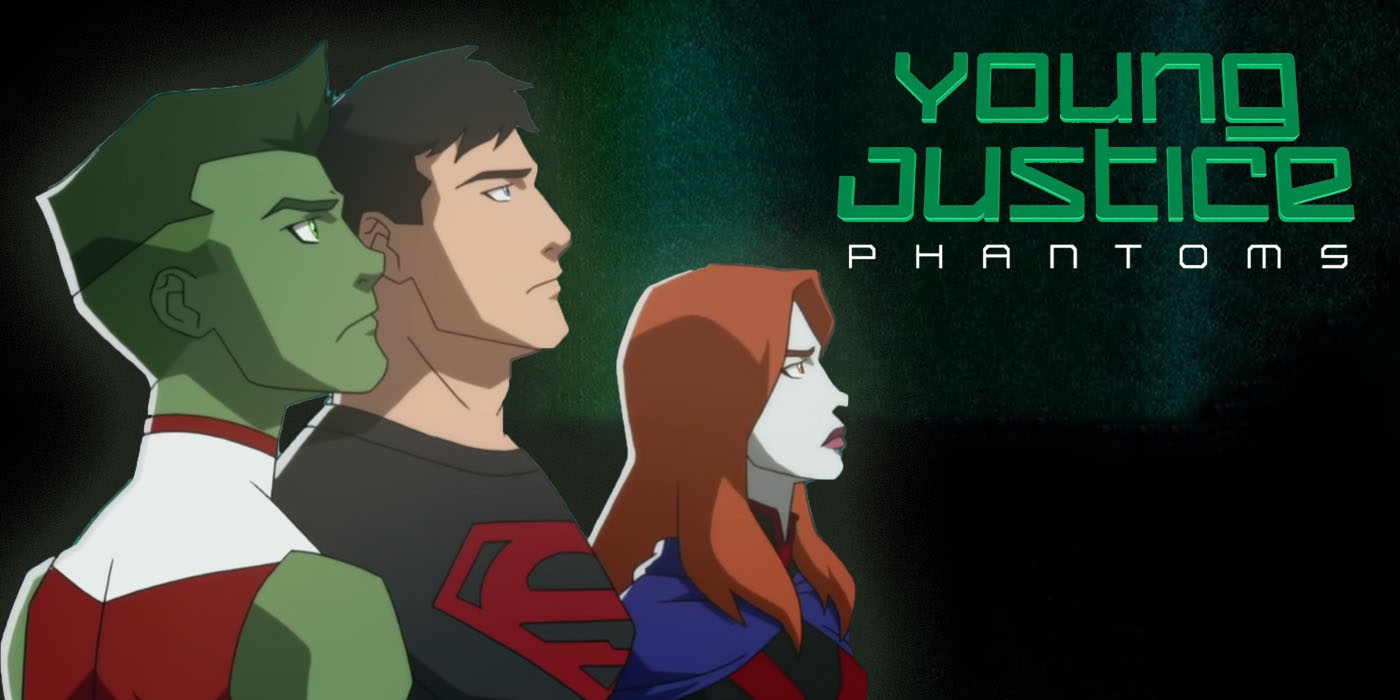 Young Justice released 2 surprise new episodes of Phantoms– and it looks like a rich new chapter the begins on Mars.
After DC's Fandome event, fans were thrilled to get a peek at the show's newest season Phantoms. But many of us quickly discovered that the trailer wasn't the only gift from the beloved animated series– the first two episodes of the new season secretly premiered on HBO Max.
Connor & M'gann Get Married on Mars
This season starts off with a time jump after the events of Outsiders, albeit a shorter one than we're used to. The first two episodes focus on Connor, Garfield, and M'gann as they make the long trip from Earth to Mars. The group heads to M'gann's homeworld in order to have a traditional wedding ceremony with her Martian family. But the planet has a very restrictive caste system– and the arrival of the group exacerbates the racial tensions between the green and white Martians.
It's clear from the first two episodes that Young Justice is intensely thought-provoking, full of feels, and full of great character development. As the season continues, we can guess that things are going to get heated between Mars and Earth. Though the series kicks off focusing on Conner and Miss Martian, clips from the season trailer show that this season will clearly be an emotional ride for the whole cast.
In fact, some clips from the upcoming season look pretty… intense.
And We Can't Forget the Bad Guys
One of YJ's biggest strengths is all of the deep-cut characters it brings to the screen for the first time. My personal favorite? The villain witch boy Klarion and his little demon cat, Teekle. This season, it looks like we'll see more of this teenaged agent of chaos, and I am delighted. Because where there's magic, there's also Zatanna, who has yet to appear in this season.
Subscribe to our newsletter!
Get Tabletop, RPG & Pop Culture news delivered directly to your inbox.
The third season of the show, Outsiders, was a bit of a discombobulated mess. The two surprise episodes of Phantoms seem more grounded in a single narrative– or as grounded as you can be on Mars. And that's good because there's already a lot happening in the YJ universe. After all, there's still The Light to contend with.
Many of the previous voice actors return to give life to our favorite DC superheroes, including math genius Danica McKellar as Miss Martian, Nolan North as Superboy, Greg Cipes as Beast Boy. Future episodes will also feature the return of Jesse McCartney as Nightwing, Stephanie Lemelin as Tigress, Lacey Chabert as Zatanna, Denise Boutte as Rocket, and Khary Payton as Aqualad (now Aquaman).
Fred Bugg is excited, courtesy of giphy
Are you as excited as I am about a new story from Young Justice? Do you think Vandal Savage and The Light drag Mars into their quest for the next evolutionary stage of humanity? Tell us who you think is the most crash member of the team down in the comments!
Watch new episodes of 'Young Justice: Phantoms' on HBO Max every Thursday starting October 21st. Stay whelmed, y'all!