Bloodrayne Cosplay, GW Addresses Hate, Icewind Dale & Cowboy Bebop's Thud.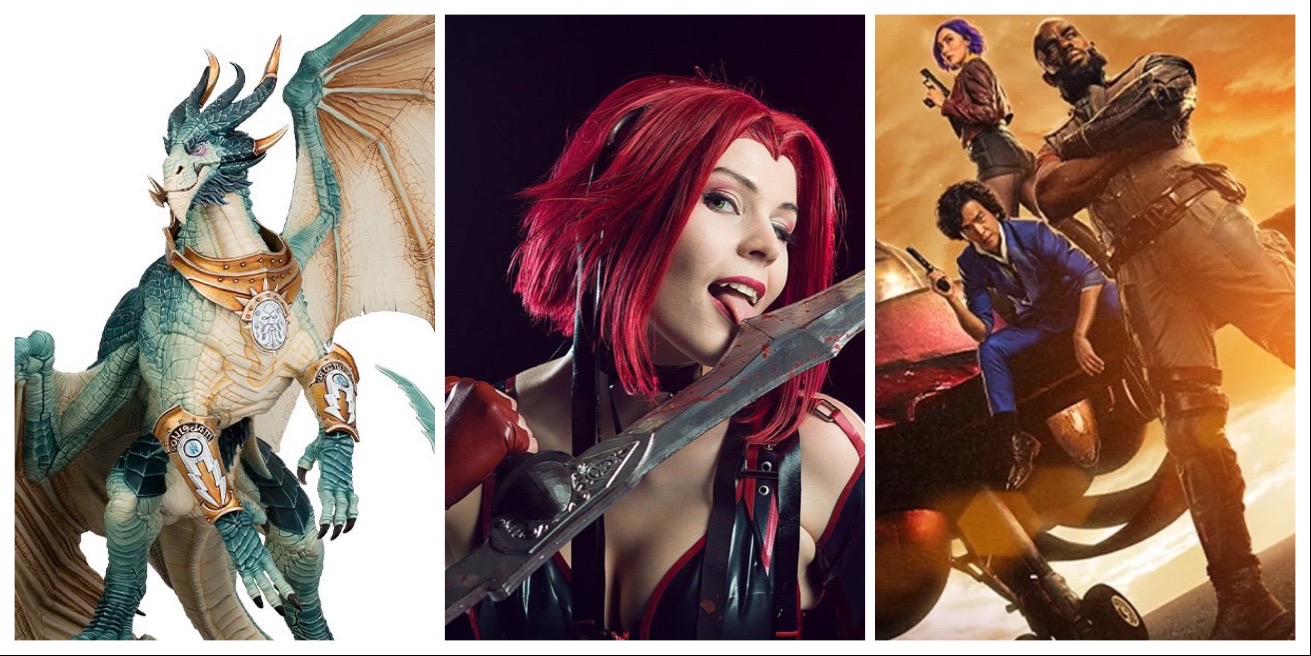 Check out an amazing Bloodrayne Cosplay, GW Addresses Hate Issue, D&D Icewind Dale Guide, Star Wars' most loathed ship, and Cowboy Bebop is… meh.
Games Workshop reiterates that "The Imperium is driven by Hate. Warhammer [the Hobby] is not."
This Dhampir's out for blood, killing any vampire that crosses her path. Calling all donors to check out this magnificent Bloodrayne cosplay.
Grandfather Nurgle's forces are poised to ooze out across the world, a pustulent with victory and sick new mechanics. Check 'em out!
It's finally here – and it's ok.
As December looms around the corner with the promise of wizards and winter, we head for the frozen reaches of Icewind Dale.
No, not Reylo – but the STARship that made you think about fuel and how hyperspace works. Take a look at the MC85 Starcruiser aka the Raddus.
Dragons, Outcasts, Chaplains and more await you next week. Come take a look at next week's pre-order releases for the worlds of Warhammer.