Cosplay: Jinx from 'League of Legends' and 'Arcane' is Explosive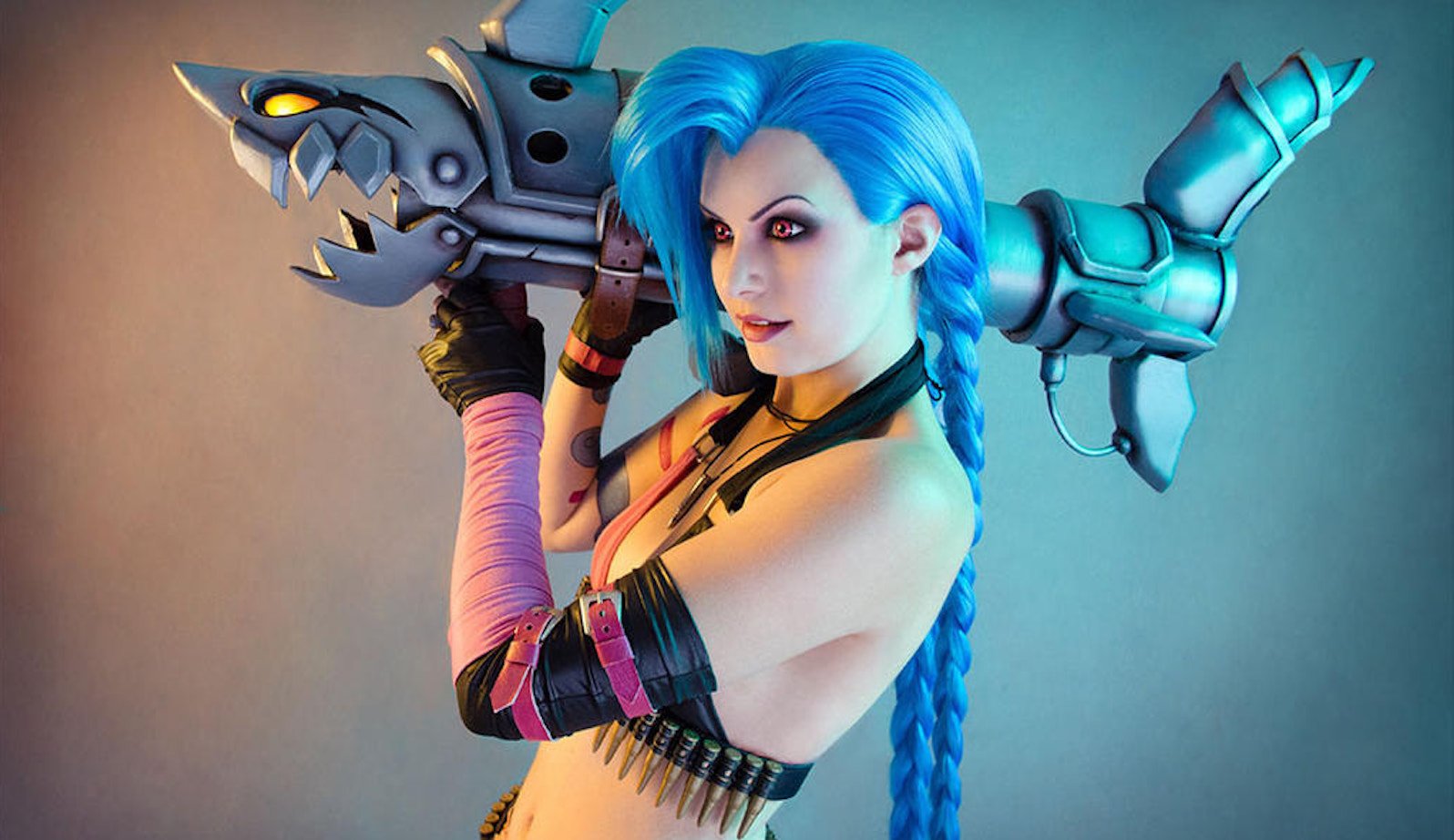 This 'League of Legends' career criminal has a score to settle before the premiere of 'Arcane'… and it starts with this epic Jinx cosplay!
Netflix has a new and exciting animated show Arcane dropping this week. It tells the story of two young League of Legends characters named Jinx and Vi. The two were friends growing up, but Jinx chooses a life of crime while Vi chooses to be an enforcer. To gear up for the big release, we're showcasing the Jinx cosplays of renowned cosplayer Kinpatsu.
She's famous for her anime and video game characters, (check out her GORGEOUS Akali from K/DA, her Sister of Battle, and her She-Ra). And she has a particular love for League of Legends cosplays.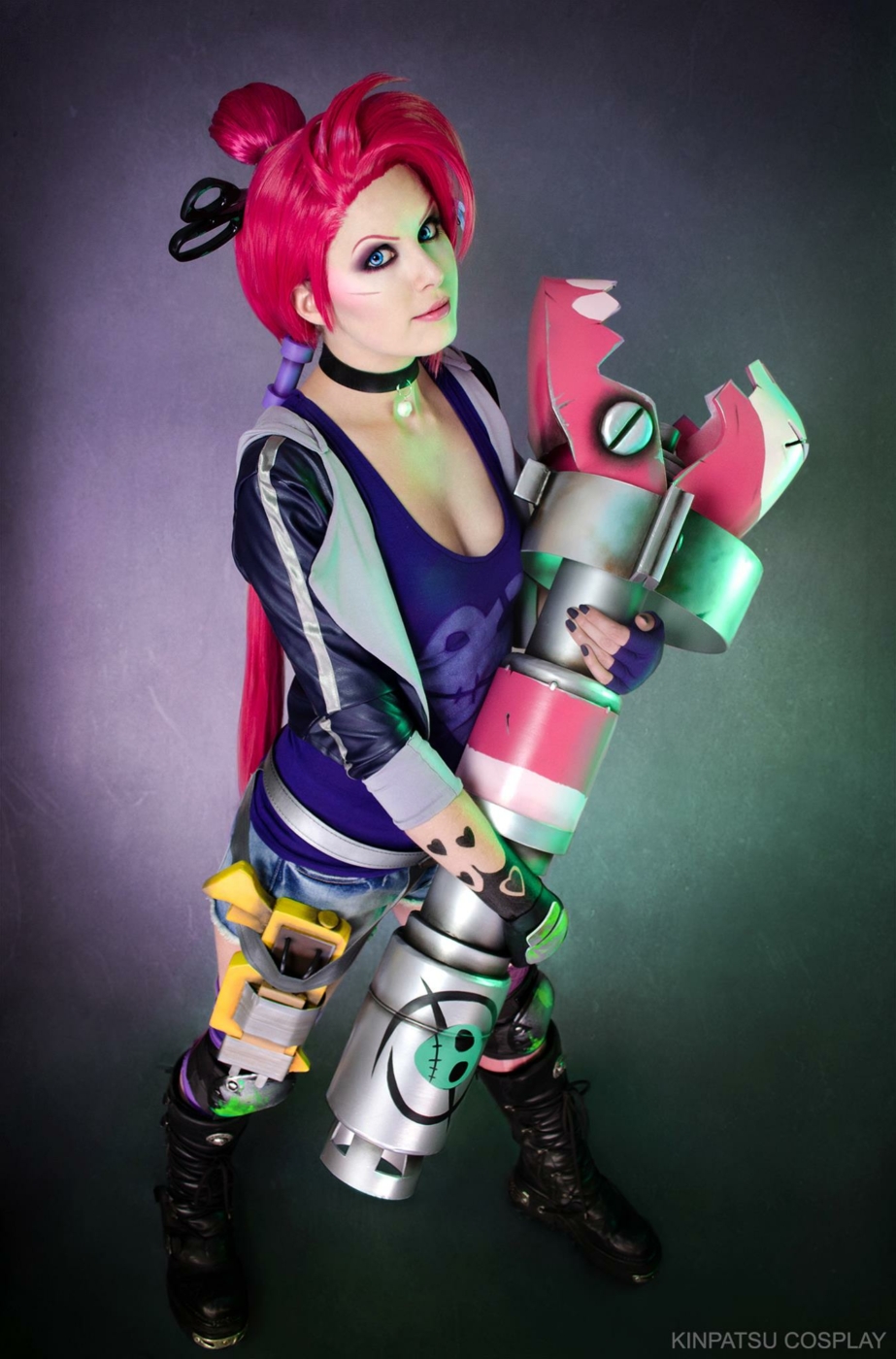 Kinpatsu Cosplay as Jinx from League of Legends
Kinpatsu is not new to cosplaying this character– she's created more than one look for this feisty little anarchist. This week we're covering both Jinx looks from her portfolio.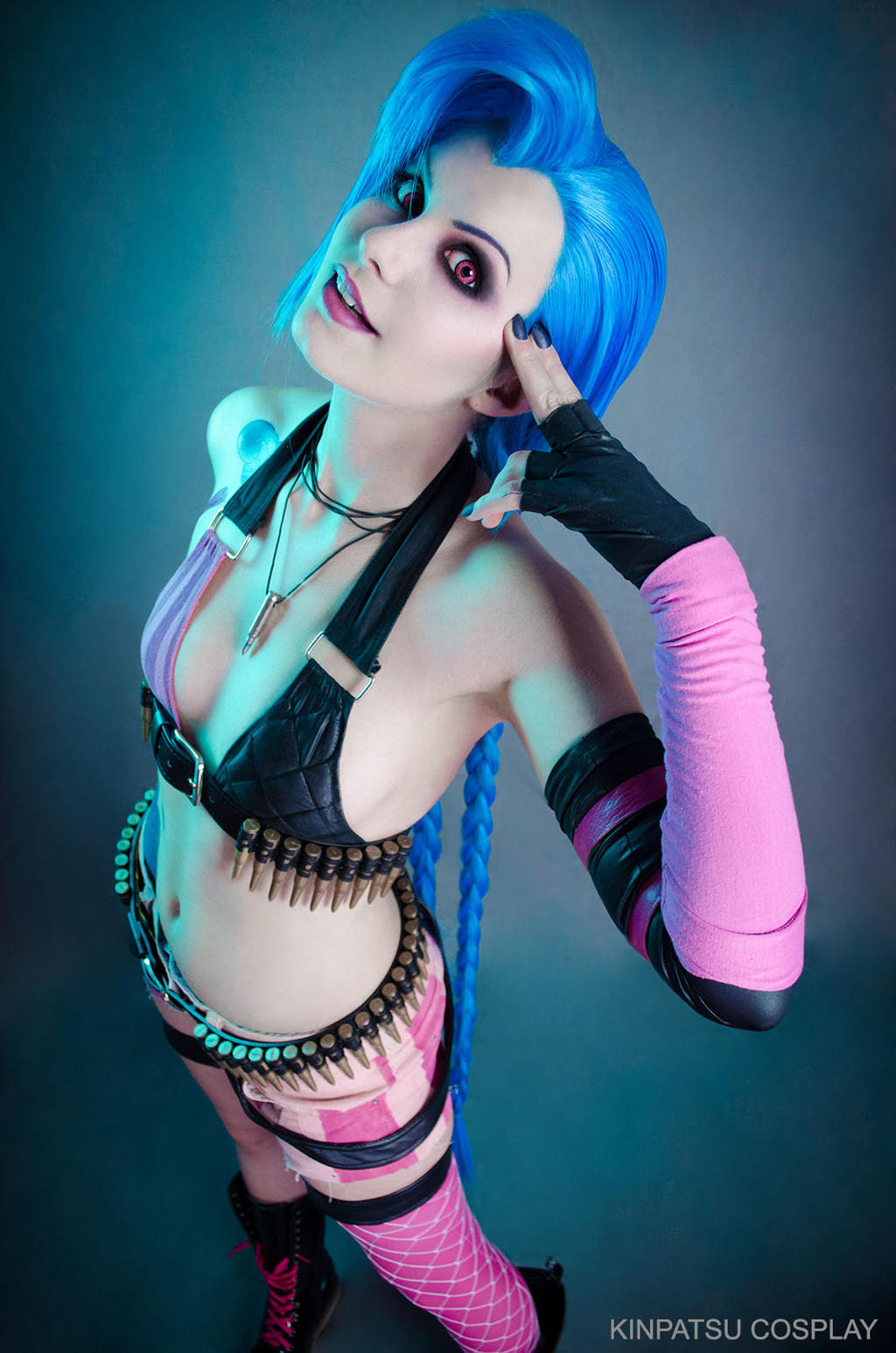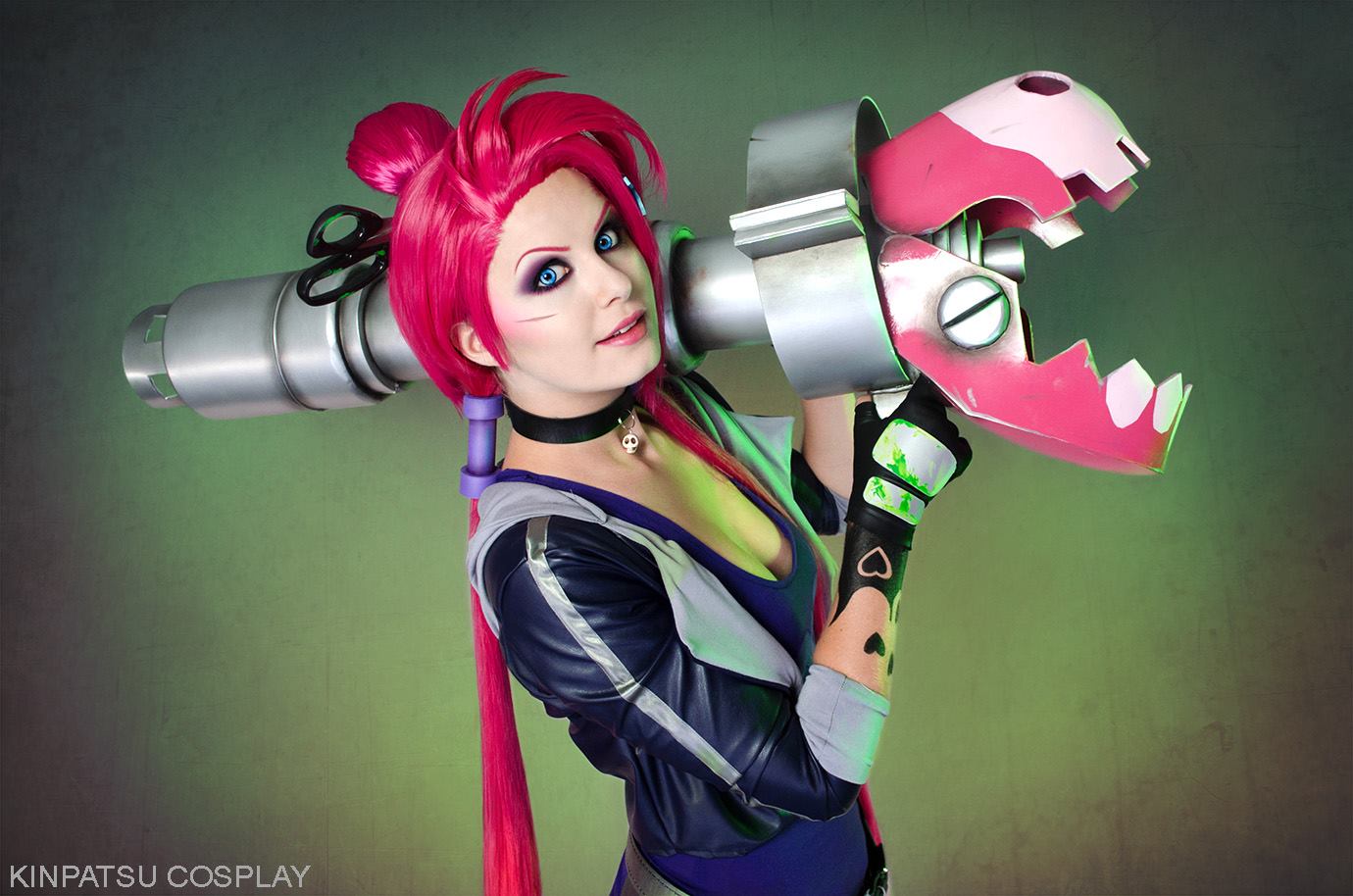 "Let's just behave… said no one, ever."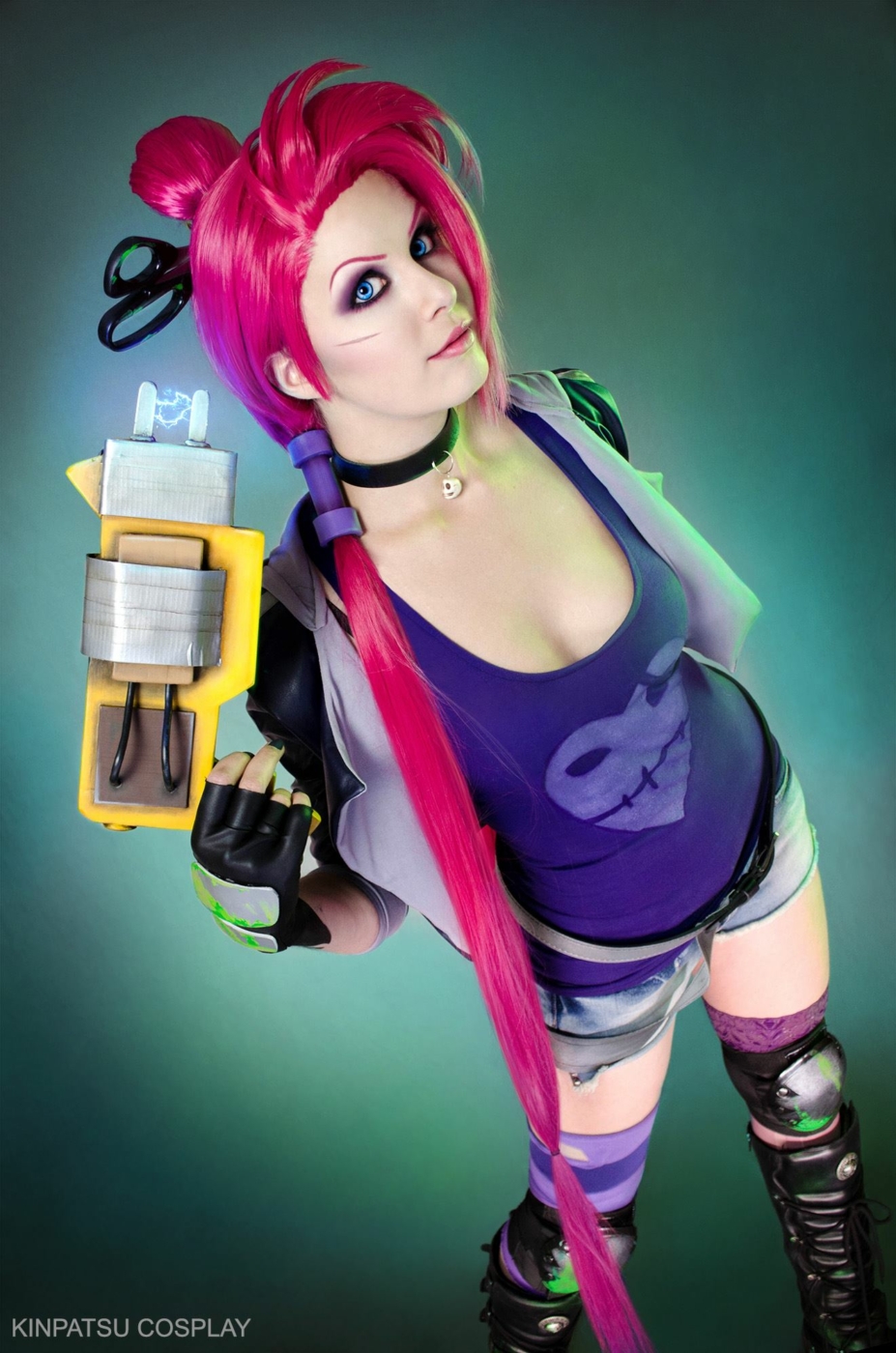 Subscribe to our newsletter!
Get Tabletop, RPG & Pop Culture news delivered directly to your inbox.
"Wait, I'm thinking! Urgh… how do people do this?"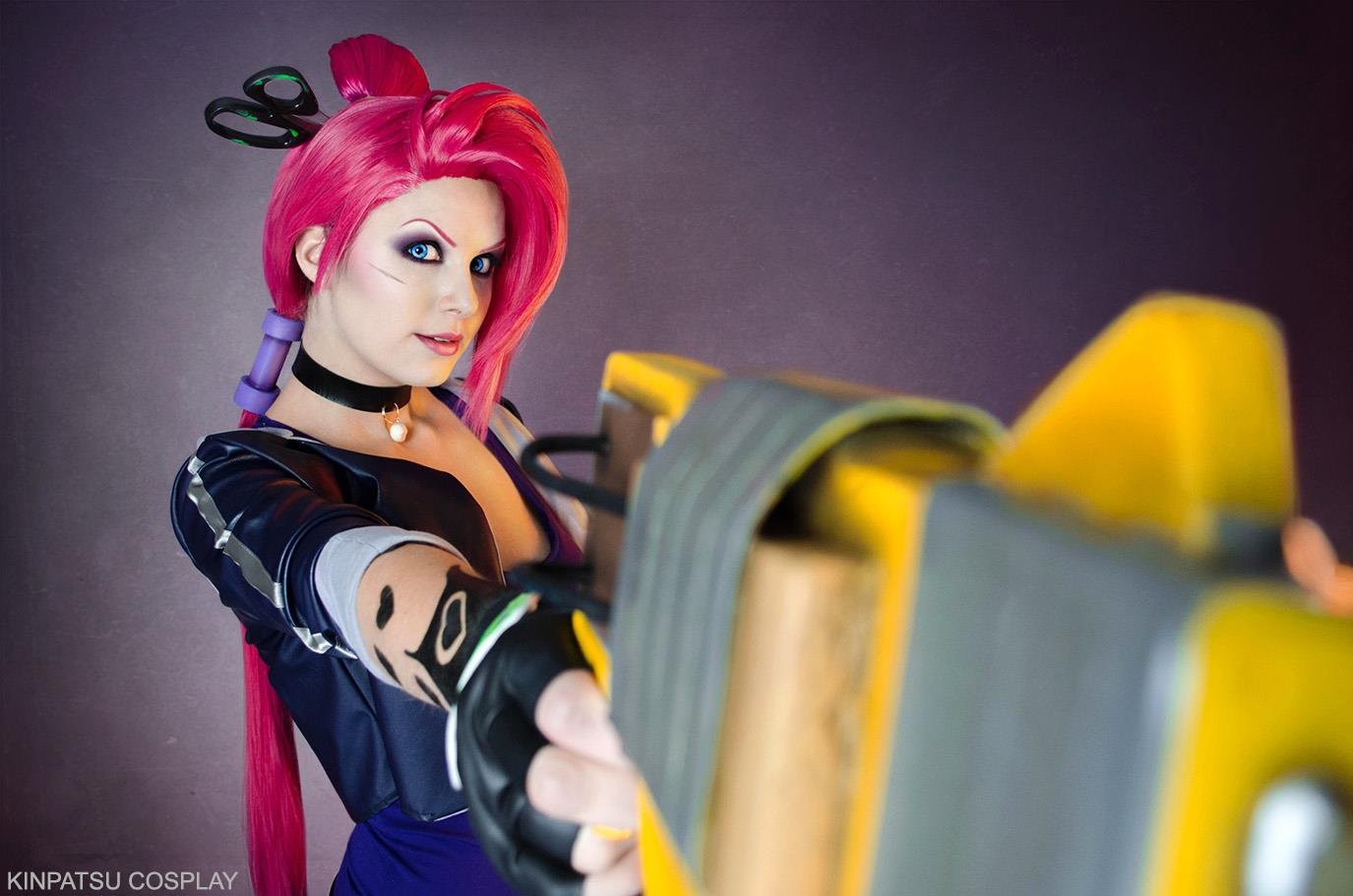 "Jinx? Stands for Jinx! Durr."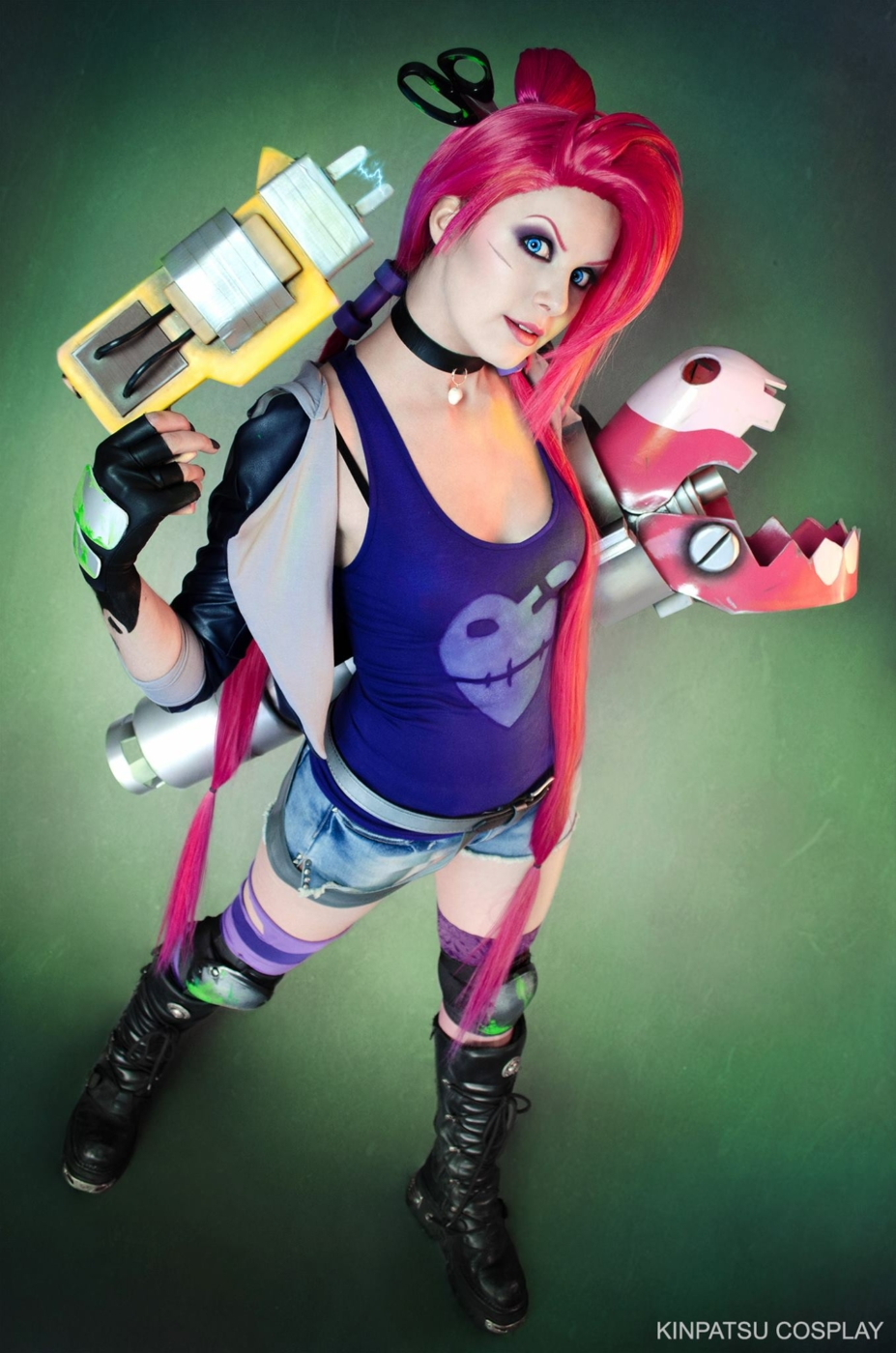 "Whatever, let's just start shooting!"
And Don't Forget this One!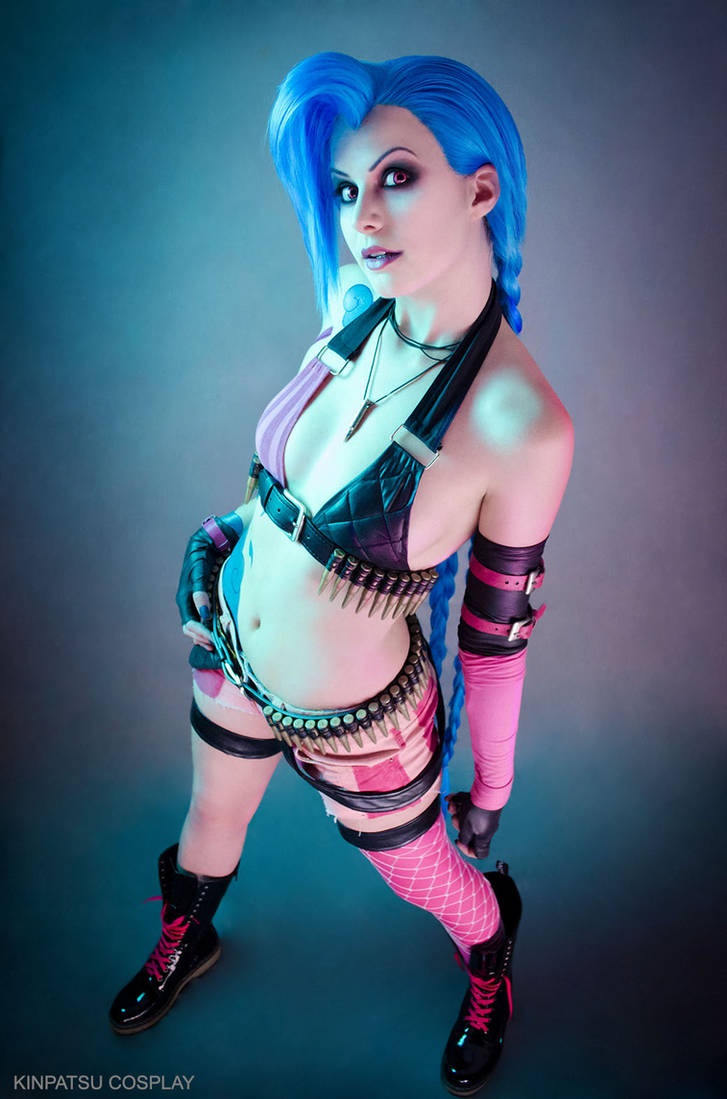 "Now where was I? Oh, right, wreaking havoc!"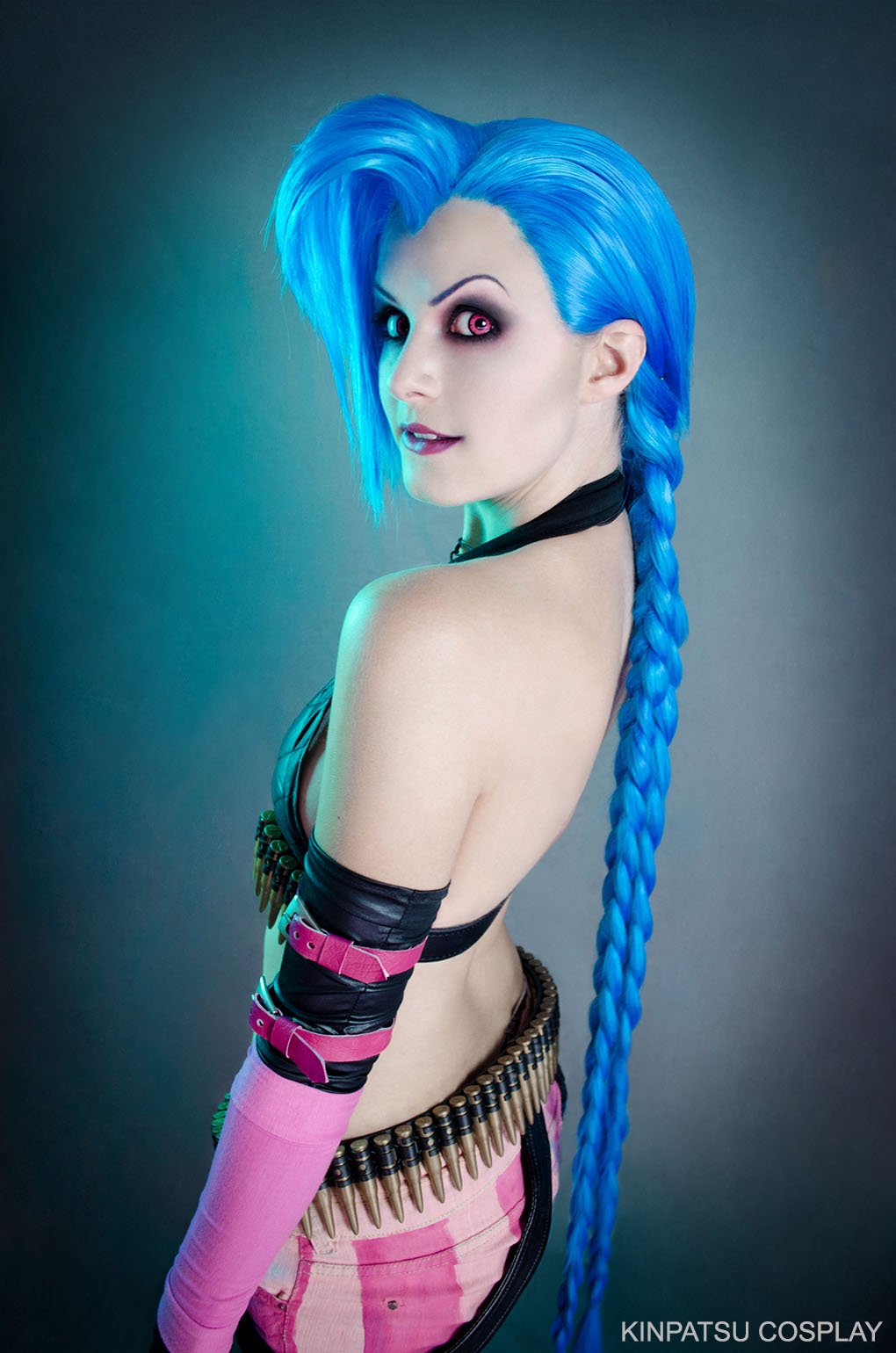 "Hold on! I'm about to say something really cool!"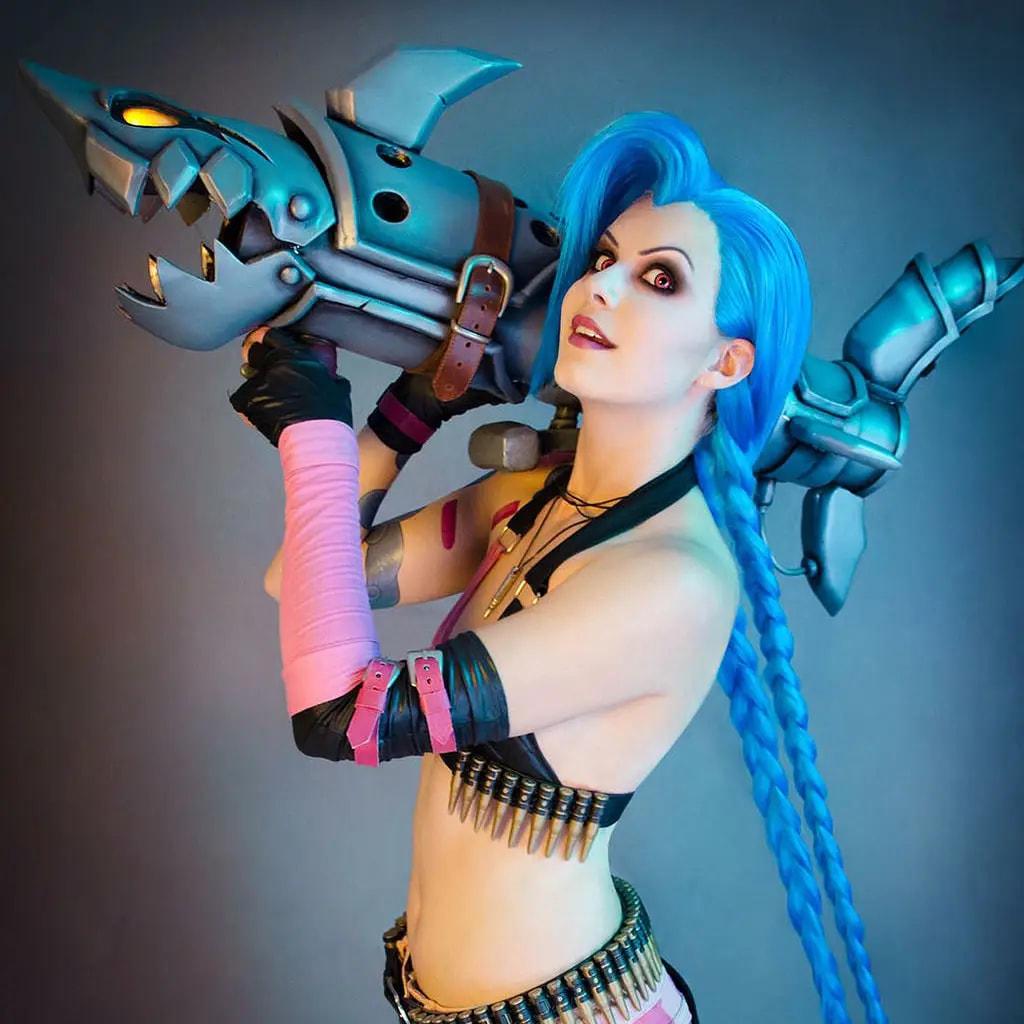 "Ask me if I'm listening! Hint: I'm not!"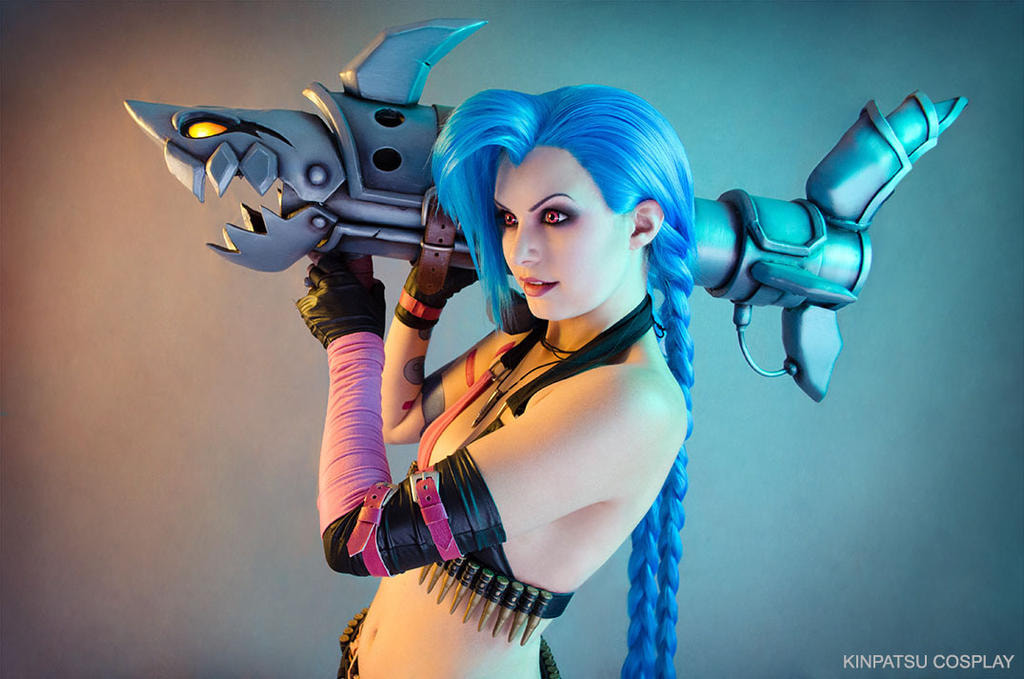 "I have the best intentions!"
'Arcane' premieres on Netflix November 16th. Join us next week for more Cosplay Coverage!
Have a Cosplay question you would like Mayhem's Muse to answer? Know a Cosplayer you'd like to see featured?
Learn more about Mayhem's Muse