A  new Icon of the Realm is getting ready to soar onto your tabletop. And it's an adult gold dragon mini that's positively massive.
WizKids has really been knocking it out of the park with their big miniatures lately. And yes, it's a strange thing to type out "big miniature" but, well– just look for yourself.
And as you can see, these dragons are especially well sculpted. The art of the Monster Manual leaps off of the page when you look at one of these minis.
You can see the details that tell a story of shattered shields and broken weapons as the dragon carves out its legend. Take a look at this Gold Dragon.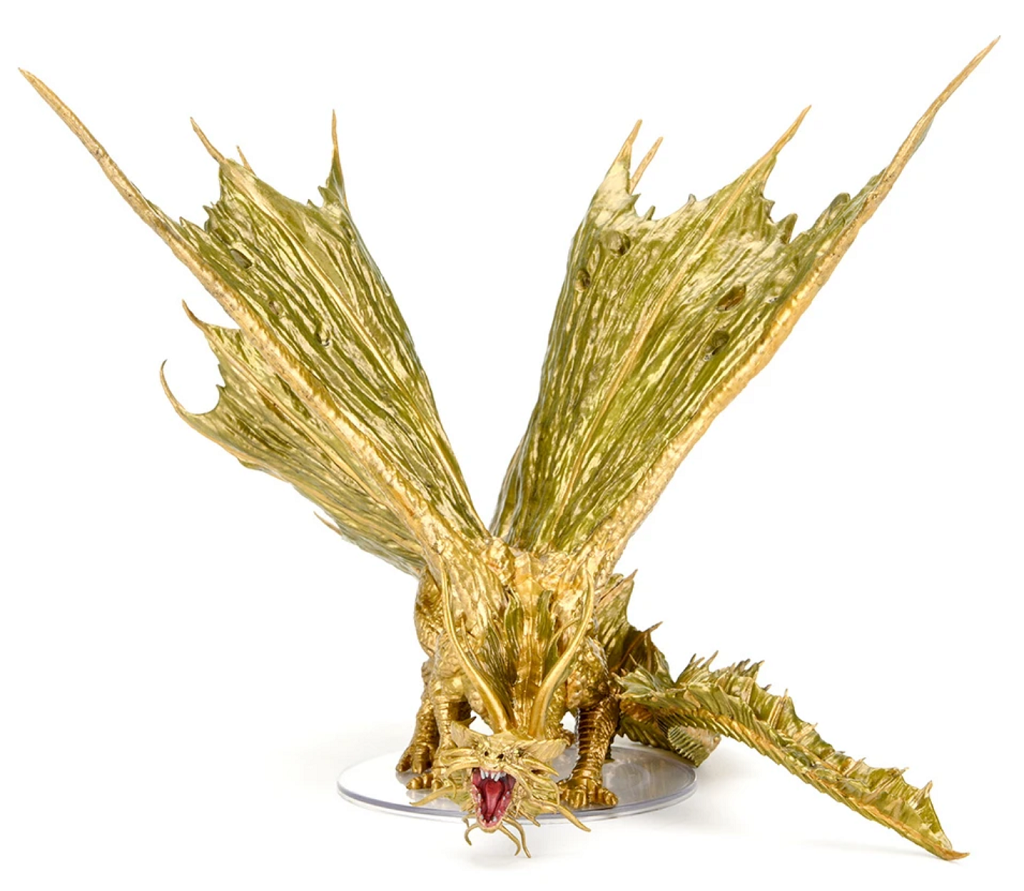 It's pre-painted to a metallic sheen. You can see some of the scars its scales bear, a testament to the gold dragon's adventure. And you can snag one for yourself right now. The Gold Dragon is due to release any day now in Q4.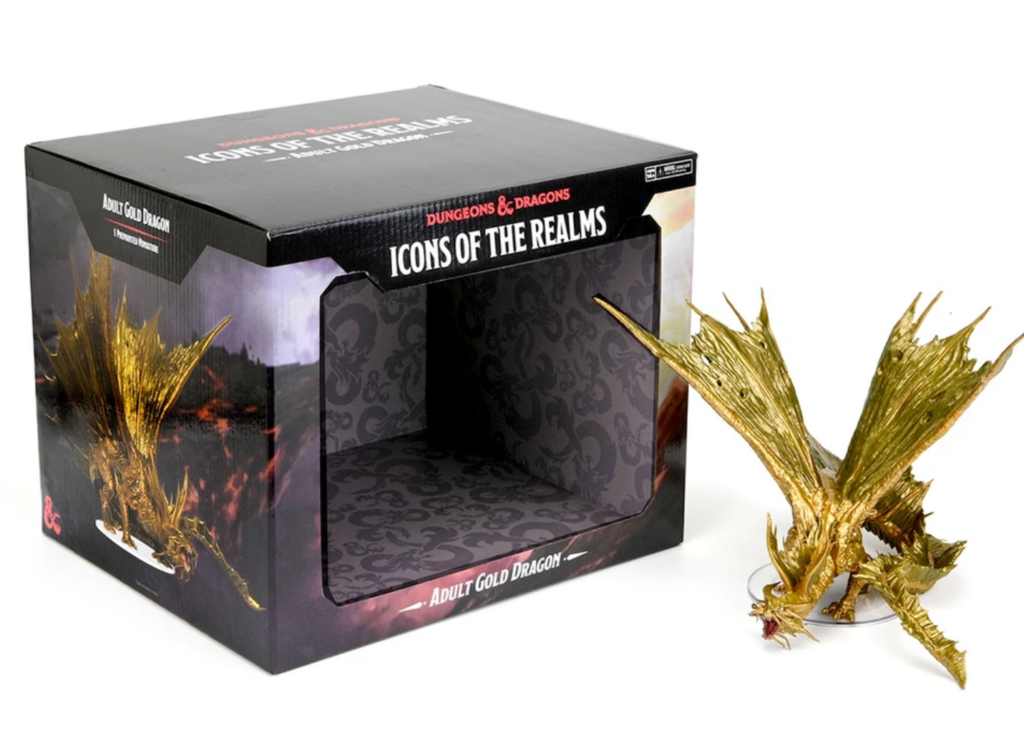 The D&D Icons of the Realms: Adult Gold Dragon Premium Figure is an excellent addition to your miniatures collection or display shelf. Sculpted with highly detailed features and using premium paints, this gold dragon is a great foe for any adventure!
The Adult Gold Dragon comes with 2 interchangeable heads allowing it to be posed with or without its fiery breath weapon.
The most powerful and majestic of the metallic dragons, gold dragons are dedicated foes of evil.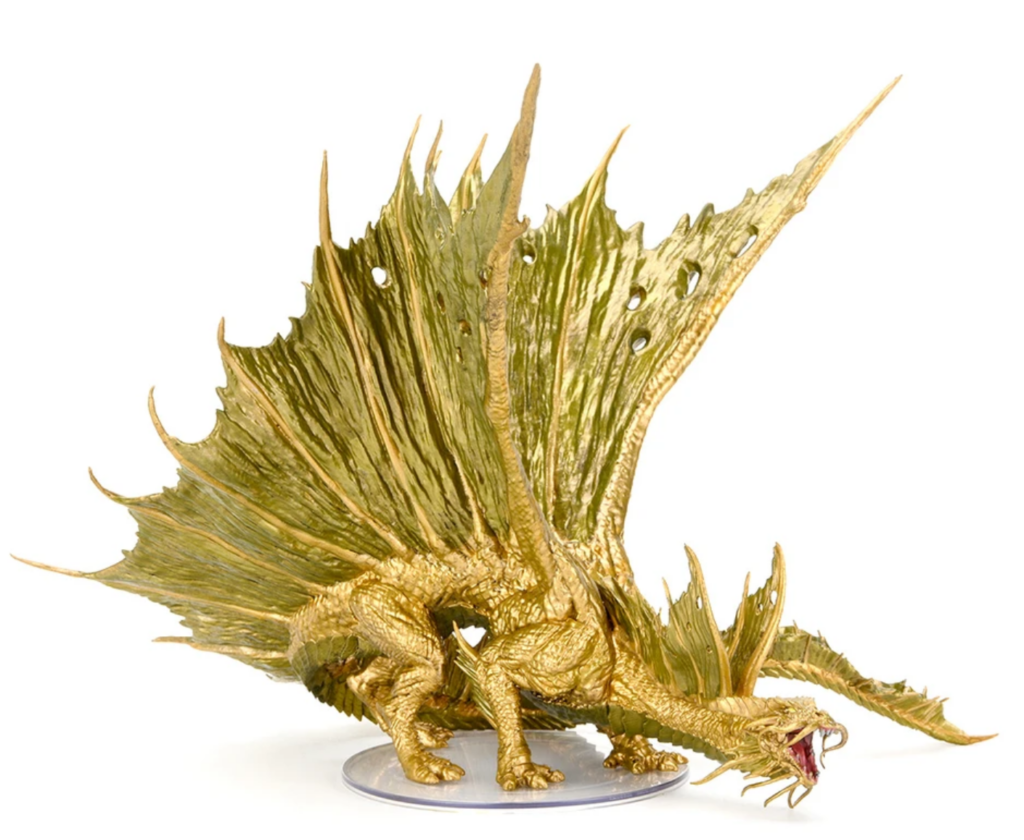 A gold dragon has a sagacious face anointed with flexible spines that resemble whiskers. Its horns sweep back from its nose and brow, echoing twin frills that adorn its long neck. A gold dragon's sail-like wings start at its shoulders and trace down to the tip of its tail, letting it fly with a distinctive rippling motion as if swimming through the air. A gold dragon wyrmling has scales of dark yellow with metallic flecks. Those flecks grow larger as the dragon matures. As a gold dragon ages, its pupils fade until its eyes resemble pools of molten gold.
Happy Adventuring!