Disney's 'Encanto' is a Delightful Story of Family and Capybaras – Spoiler Free Review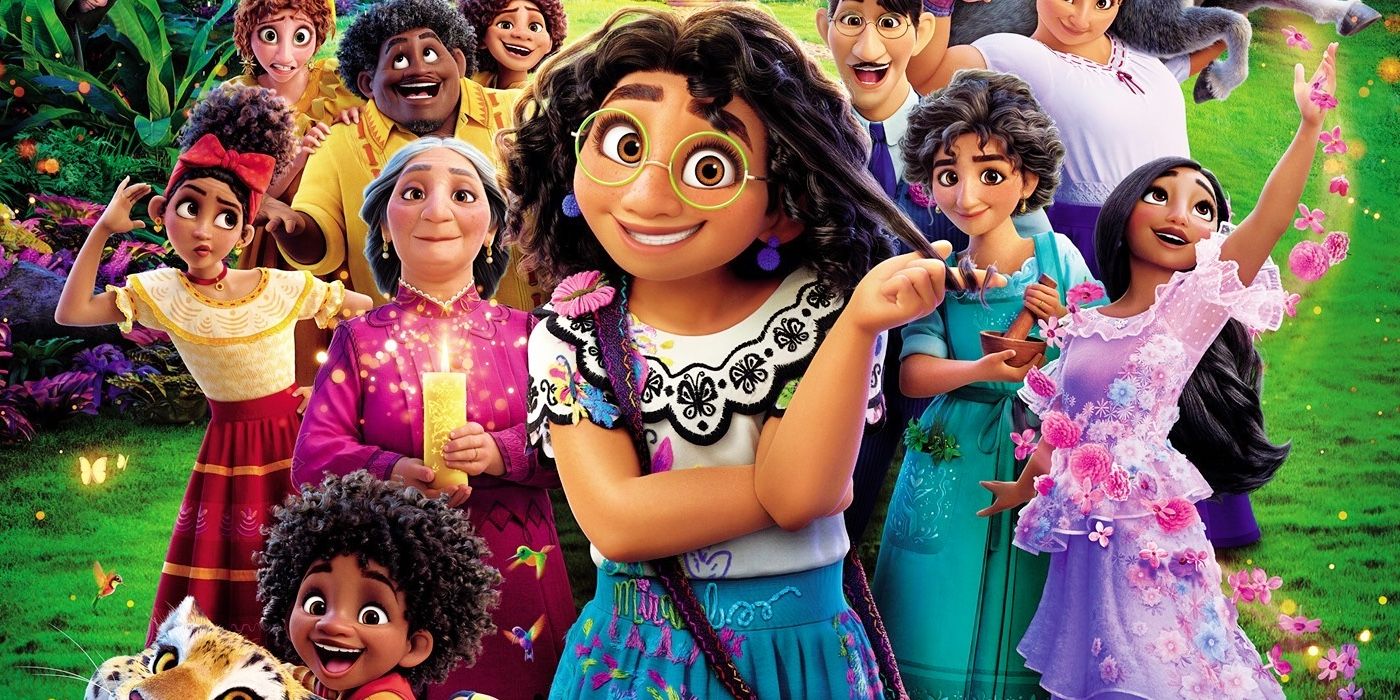 .If you didn't already, you now have theater plans this holiday thanks Encanto, the fun, touching movie that's great for the whole family.
Encanto (which translates to enchanted) lives up to its title. It's a delightful tale of self-discovery that both kids and grown-ups will enjoy. While its backbone is the Disney formula, it has a flavor all its own thanks to its unique setting and rich cultural inspiration.
It's about a family filled with folks with amazing powers that live in a hidden city in the mountains of Colombia. Meet the Madrigals…
Go See This Movie
The obvious here is the animation. They've developed a lush, colorful world in the rainforest and mountains of Colombia. Everywhere are explosions of bright flowers and giant trees.
The characters' clothing is so detailed you can see the individual threads. The cute critters that inhabit the forest have expressions that will make you laugh. It is a feast for the eyes that doesn't waste an inch of screen space.
Mirabel is plucky, awkward, and kind. She doesn't have the same kind of strength that Moana and Raya have, but she's got something special all her own. The little girls in my screening couldn't stop talking about her (and the animals, let's be honest) when the movie was over.
via GIPHY
As with all of the
Disney
movies,
Encanto
has a lesson embedded in it. It's a good one that focuses on the expectations and perceptions we have of other people– and ourselves. The story will resonate with most folks, especially if you have older siblings or cousins that you idolized.
It also has wonderful cultural elements. Latin and Hispanic traditions are represented from the attitude and actions family's head of household (their beloved Abuela) to the clothing, food, and the rapid speed of its dialog. It's saturated in Central America, and it's marvelous.
Go See Encanto Despite These Two Things
The words in the music are too fast on occasion. So kids and folks with hearing/auditory processing issues might lose what the heck is going on for a few moments. The visuals help.
The world created for the movie is beautiful. I left the theater wanting a closer look at the magical casita. I want to see what's behind more of the Tardis-like house's doors and spend more time in the rooms we did get to see. There's a lot that could have been explored but wasn't because of the story's fast pace.
One of Us Review
Subscribe to our newsletter!
Get Tabletop, RPG & Pop Culture news delivered directly to your inbox.
If you're looking for a way to spend time this Thanksgiving break, seeing Encanto is a great choice. It's not quite Moana (which Lin-Manuel Miranda also wrote the music for), but you'll fall in love with the Family Madrgial and be humming the songs for at least a week after you've seen it.
Walt Disney Animation Studios' feature film "Encanto" tells the tale of the Madrigals, an extraordinary family who live in a wondrous, charmed place called an Encanto. Each child has been blessed with a magic gift unique to them—each child except Mirabel. But when the family's home is threatened, Mirabel may be their only hope.
The voice cast includes Stephanie Beatriz (Brooklyn 99, The Lego Movie) as Mirabel, John Leguizamo, Diane Guerrero, Wilmer Valderrama, Angie Cepeda, Rhenzy Feliz, Carolina Gaitan, and María Cecilia Botero. The directing team also had a hand in Moana, Zootopia, and Raya the Last Dragon; and new music from Lin-Manuel Miranda.
Encanto arrives in theaters November 24th.